The race for governor got a jolt Wednesday. Chris Kennedy, the former head of the Merchandise Mart and son of the late Robert F. Kennedy, officially threw his hat in the ring.
Kennedy is currently running Top Box Foods, a nonprofit that aims to provide healthy food for low-income residents. The nephew of the late John F. Kennedy and former Sen. Ted Kennedy says, after years of flirting with a run, he really means it this time. The paper work is filed with the state elections board and the campaign office in the Merchandise Mart is open.
Kennedy launched his campaign this morning with a video on YouTube and social media, and says his impetus for getting in the race now is anger over the direction he believes Gov. Bruce Rauner has taken the state.
In an interview Wednesday afternoon, Kennedy wasted no time launching into Rauner, blaming him for the entirety of the state's dire fiscal situation, pointing out that the governor has yet to propose a fully balanced budget in his two years in office.
"He lacks heart, he is heartless in his treatment of other people," Kennedy said. "He's thrown a million people out of government programs to use them as pawns to force the legislature to do what he wants. He won't meet with other people, he sees compromise as surrender. He's never asked anyone in his own economic class to sacrifice anything. What great leader leads without sacrifice? How can you throw a million people out of programs and not look to your own economic class to help out a little bit as well?"

In an interview Wednesday afternoon, Kennedy wasted no time launching into Rauner.
---
When asked whether Democrats deserve blame too, he demurred and said that even in past lean years, at least Democratic governors produced a budget.
The GOP response to Kennedy's announcement has been fast and furious, claiming that he had to "kiss the ring" of House Speaker Michael Madigan to enter the race.
"Mike Madigan has already endorsed Chris Kennedy's run because he knows that Kennedy will never stand up to him," said the Illinois GOP's Steven Yaffe in a statement. "We need a Governor who will fight for reform, not another Mike Madigan-first politician."
When asked if he would stand up to Madigan, Kennedy responded:
"I'll see the legislature as a branch of government, a peer organization with the governor's office, I'll see them as equals but understand my obligation as governor, an obligation that Governor Rauner has never seen for himself. I'll bring to the legislature a balanced budget. He's never done that, he's come with these phony budgets with $3 and 4$ billion holes and said 'revenue to be found later,' 'expenses to be cut later,' that's not leadership, that's failure."
Kennedy did not delve into specific policy proposals, preferring to stay general, focus his fire at Rauner, and talk about his leadership philosophy as one of building consensus and seeking compromise.
And he touted his bona fides as a job creator, saying that he knew much better than Rauner how to attract business and increase employment, areas where the state has been woefully lacking.
"The governor's turnaround agenda simply is not true, it's a pack of lies," Kennedy said. "You want to give stability to businesses, help big corporations? Help figure out their health care. Give them a stable government. Give them a predictable tax. None of that occurs under Governor Rauner."
Video: Watch our full interview with Chris Kennedy.
---
Kennedy becomes the second person to officially enter the race, after 47th ward Ald. Ameya Pawar declared that he was in.
J.B. Prtizker has said he is seriously considering a run. 
The primary is still more than a year away, and the general election is not for another 21 months.
Follow Paris Schutz on Twitter: @paschutz
---
Related stories: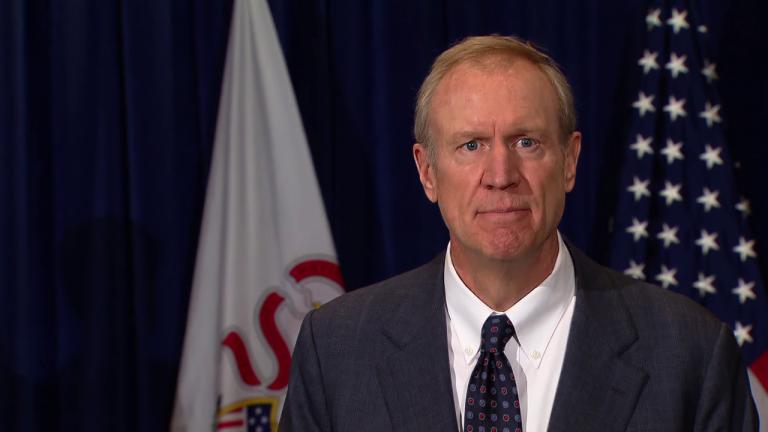 Rauner on 2-Year Anniversary: 'I Will Never Give Up'
Jan. 12: "We made some wonderful progress, also had some frustrations with lack of progress on some key items," Gov. Bruce Rauner said of his tenure Thursday as he took to Facebook Live for a two-year review.
---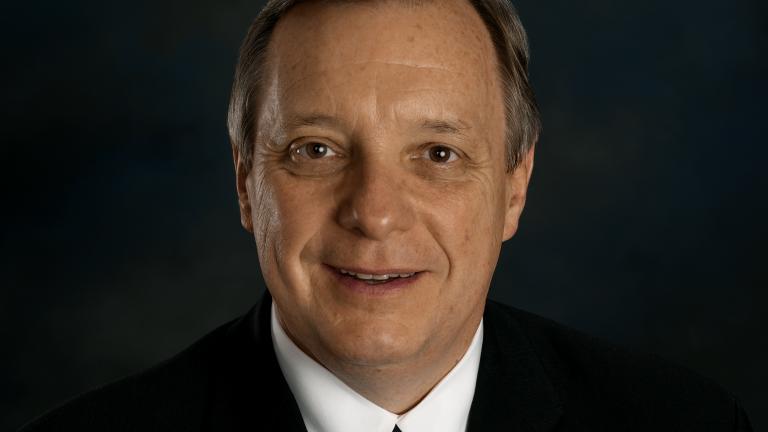 Voters Favor Durbin for 2018 Governor's Race, Poll Shows
July 27, 2016: Nearly 50 percent of registered Democratic voters would likely cast a vote for U.S. Sen. Dick Durbin in the 2018 race for Illinois governor, a new poll shows.
---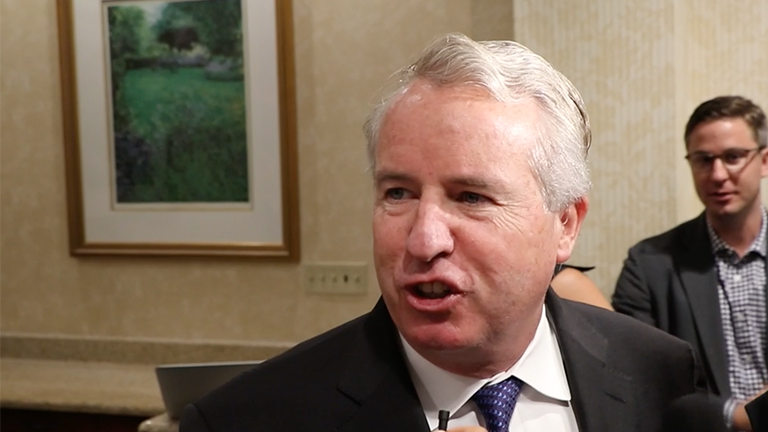 Talk of Chris Kennedy for Illinois Governor Heats Up on Day 2 of DNC
July 26, 2016: Once again, the buzz among the Illinois Democratic delegation at breakfast Tuesday was the 2018 race for governor–and finding a challenger to take on Gov. Bruce Rauner.
---