Brace yourselves, Illinois residents.
Republican Gov. Bruce Rauner eked out a stunningly thin win against challenger state Rep. Jeanne Ives in the GOP primary contest for governor.
Democratic primary voters chose venture capitalist J.B. Pritkzer from a field of six, including state Sen. Daniel Biss and businessman Chris Kennedy of the iconic Kennedy clan.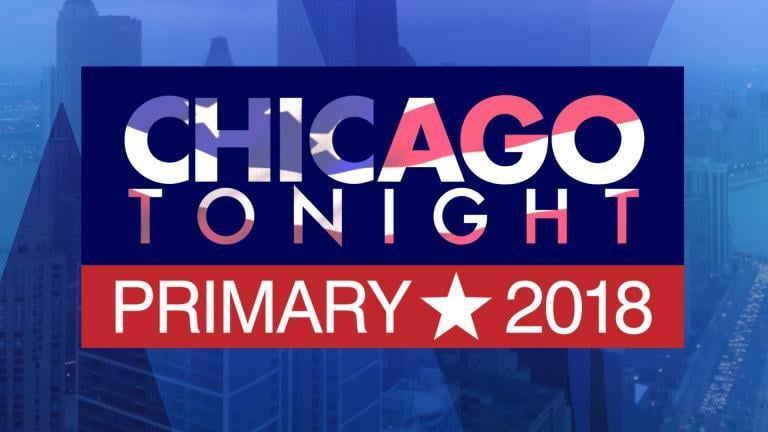 Primary 2018: More coverage
The Rauner vs. Pritzker matchup virtually guarantees incessant campaigning and political ads leading up to the Nov. 6 general election – 230 days away – and could make for the most expensive gubernatorial race in U.S. history.
Rauner made a fortune, estimated to be worth roughly a billion dollars, in private equity while Pritzker, whose worth is estimated to be at least $3 billion, is an heir to the Hyatt hotel fortune.
"I'm not going to let Donald Trump have an inch of Illinois and I will take every inch of Illinois back from Bruce Rauner," Pritkzer said in his victory speech.
A statement from the Republican Governor's Association gives an early glimpse of the attacks Pritkzer will face in the months ahead.
"From FBI wiretaps with Rod Blagojevich to backroom deals with Mike Madigan, J.B. Pritzker has revealed himself to be yet another self-serving Illinois political insider," said RGA communications director Jon Thompson. "Illinoisans know that J.B. Pritzker will never stand up to Mike Madigan, and with Mike Madigan's handpicked candidate for governor on the ballot, this race will be a referendum on the tax-hiking, corrupt political machine that has bankrupted Illinois."
But at his rally Tuesday night, Rauner focused first not on Pritkzer, but on trying to smooth things over with disenfranchised Republicans.
"To those of you around the state of Illinois who wanted to send me a message: Let me be clear, I have heard you. I have traveled the state and I have listened to you," Rauner said. "While we disagree on some things, let's commit to working together on what unites us ... Let's focus on the issues we agree on: Reducing taxes. Growing jobs. And ending corruption through term limits."
Both Rauner and Pritkzer have smoothing over to do.
Democratic critics accuse Pritkzer, who is committed to an entirely self-funded campaign, of buying the nomination. He spent $70 million in the primary alone. He also has not been able to fully explain the existence of off-shore accounts that could serve as tax havens, even as he campaigns on moving Illinois to a progressive income tax that would put a higher burden on the wealthy. Pritkzer also had to apologize after FBI wiretaps of imprisoned former Gov. Rod Blagojevich were leaked, on which Pritkzer is heard making disparaging remarks about certain black political leaders.
"I'm not perfect," Pritkzer told his supporters, gathered at a Marriott hotel ballroom, distinguishing himself from Rauner and President Donald Trump who he said "never acknowledge a flaw, never issue an apology, never take responsibility."
"I won't put on a costume, jump on a  Harley and try to be someone I'm not," Pritkzer said – a reference to Rauner, who frequently wears a Carhartt jacket, brags about his cheap Timex watch and who is wearing a flannel shirt in his official state portrait.
Rauner kept the Illinois GOP in virtual lockstep with him the first half of his term, but saw a mini-revolt when a dozen Republican lawmakers defied him and voted with Democrats to pass a spending plan and income tax rate increase, ending a historic two-year budget impasse.
The party split, and Rauner earned a challenger in Ives, in September, when he signed a law to expand taxpayer-funded abortions.
Though he was able to narrowly edge out Ives, a lopsided ratio of voters pulling Democratic ballots rather than Republican ones spells more trouble for Rauner.
Illinois voters can only vote in one party's primary.
On Tuesday, more than 1.2 million voters pulled a Democratic ballot, nearly double the 663,000 ballots cast in the Republican gubernatorial primary.
Follow Amanda Vinicky on Twitter: @AmandaVinicky
---
More primary election coverage: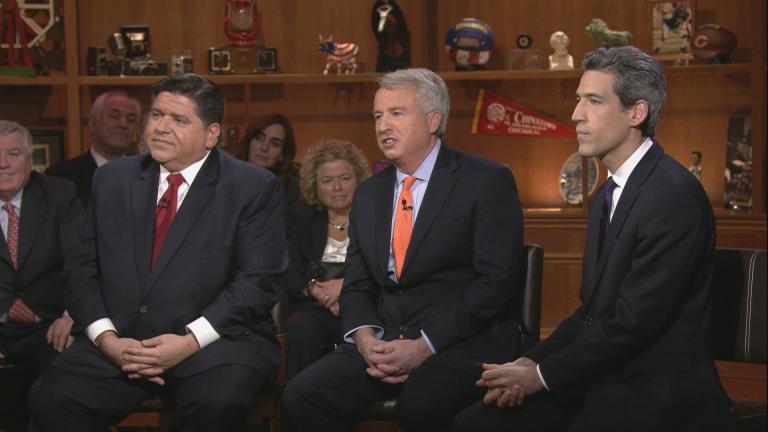 Pritzker's Offshore Holdings Under Fire in Final Governor's Race Forum
March 14: Democratic gubernatorial front-runner J.B. Pritzker came under intense scrutiny during an hourlong candidate forum Wednesday on "Chicago Tonight" – the final such event before the March 20 primary election.
---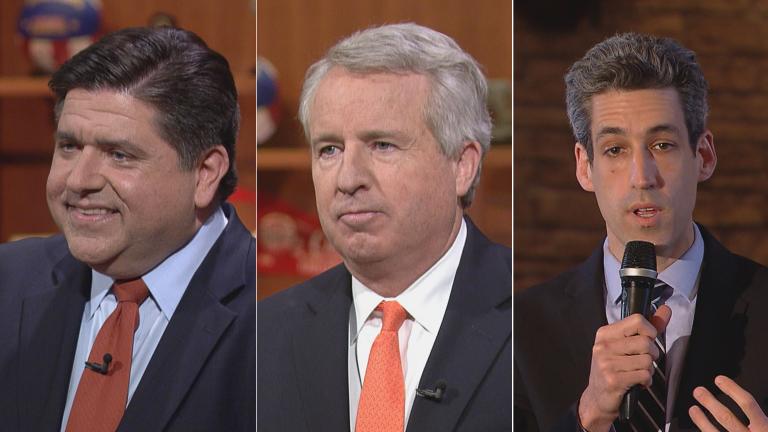 2018 Governor's Race Forum: Democratic Candidates
March 14: In their final meeting before the primary, the top three Democratic candidates for governor explain why they should represent their party in November. J.B. Prizker, Chris Kennedy and Daniel Biss join us.
---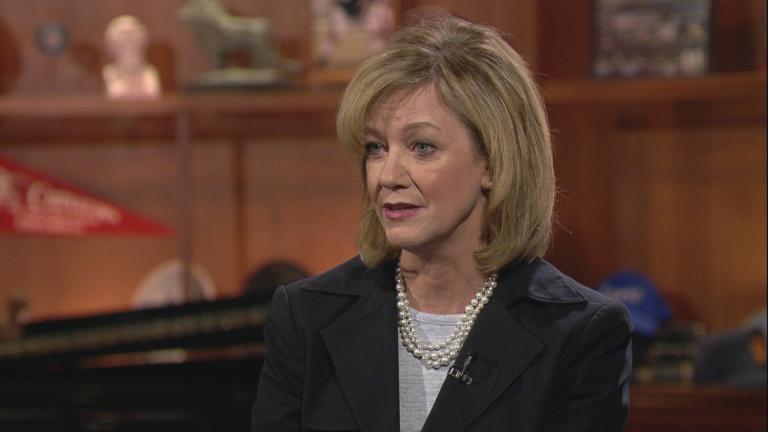 2018 Governor's Race Forum: Republican Jeanne Ives
March 13: State Rep. Jeanne Ives is running an insurgent campaign to challenge Gov. Bruce Rauner in the Republican gubernatorial primary on March 20. Hear about her campaign and plans for the state in our full video.
---