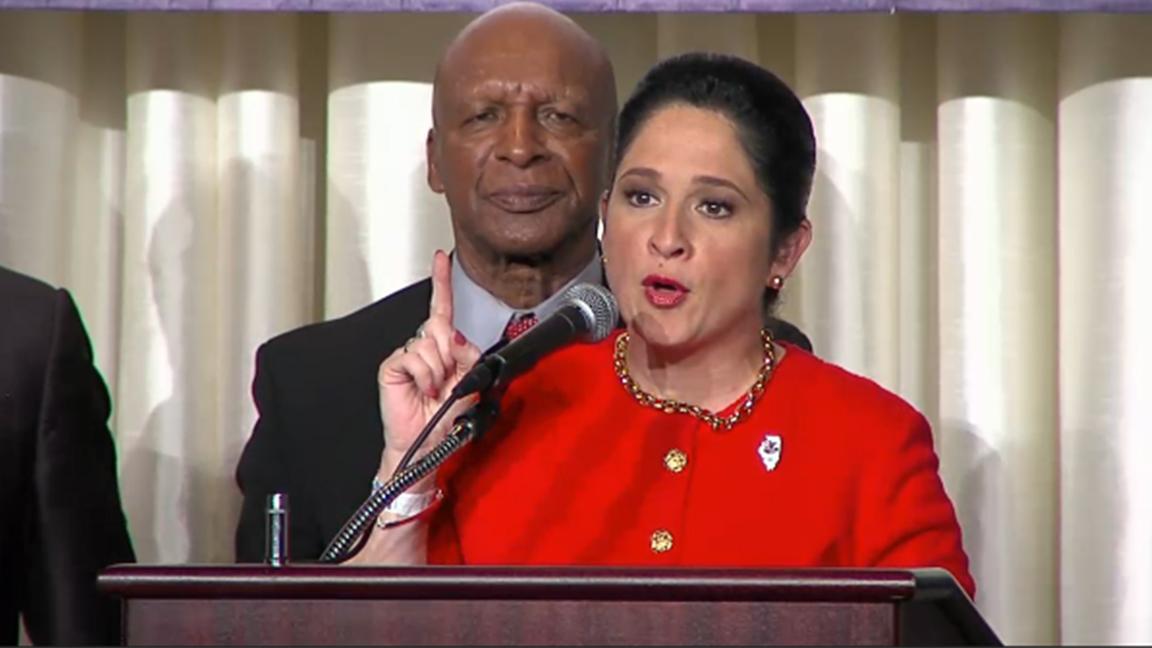 Susana Mendoza delivers her acceptance speech as Illinois' next comptroller. Behind her is Illinois Secretary of State Jesse White. (blueroomstream.com)
Two-term Chicago City Clerk Susana Mendoza has won the special election for Illinois Comptroller, defeating Leslie Munger, the incumbent appointed by Gov. Bruce Rauner in January 2015.
Reported results from 9,847 of Illinois' 10,088 precincts show Mendoza took 48.9 percent of the votes to Munger's 45 percent, according to the Chicago Tribune.
In her victory speech Tuesday night, Mendoza said she would protect the "fiscal and moral health" of Illinois as the state's check-writer.
She also told supporters to hold steady as Democratic candidate Hillary Clinton lagged behind the GOP challenger Donald Trump in the presidential election.
"And while I know that there's a lot of anxiety in this room right now about what's happening with the presidential race and with Hillary Clinton," Mendoza said, "I think, you know, it's important that we keep it together and hold tight because it's not over yet and so I'm hoping for the best and we all need to hope for the best."
Mendoza also thanked the Latino community and noted that she is the first Hispanic politician in Illinois to win a statewide office as a Democrat.
Munger, who conceded the race before the midnight hour, expressed no regrets in her concession speech.
"Although I'm really sad to have lost this and come out the other end, I can't think of anything I would've done differently," Munger said. "I feel like we did everything we could do to be successful."
This is the second election loss for Munger, a former cosmetics company executive. In 2014, she lost the race for state representative of Illinois' 59th District to incumbent Carol Sente.
Third party candidates Claire Ball and Tim Curtin each took less than 4 percent of the votes in the race for comptroller.

Candidates strive for independence
The election has garnered attention for the perceived battle between two political juggernauts hovering over both major party candidates.
For Republican Comptroller Munger, it's Rauner, who appointed her after the death of Comptroller Judy Baar Topinka in December 2014.
Days after that appointment, then-Gov. Pat Quinn signed a bill requiring the special election in order to let the public vote on Topinka's appointment.
For Democratic challenger Mendoza, it's powerful Illinois House Speaker Michael Madigan, who was a political mentor to Mendoza while she served as an Illinois state representative from 2001 to 2011.
Rauner's political fund contributed $1 million to Munger's campaign in October. He and his wife, Diana, donated an additional $1 million on Halloween, according to the Chicago Sun-Times.
Mendoza has accused Munger of laundering millions of campaign dollars from Rauner and Illinois businessmen Ken Griffin and Richard Uihlein after Munger donated $3 million to the Illinois Republican Party from her campaign cash.
Munger, in turn, has portrayed Mendoza as a political pawn of Madigan. She's also criticized the city clerk for collecting state and city salaries simultaneously while she was a state representative and project coordinator for the Chicago Department of Planning and Development.
Both major party candidates are painting themselves as self-reliant from their party bosses. The job they're vying for entails paying the state's bills and overseeing its financial accounts.
It's no secret the state is in bad fiscal shape. There's $9.5 billion in unpaid bills, a stopgap budget runs out at end of the year and a towering tab of $111 billion in unfunded pension liabilities. Whoever gets the gig on Election Day has their work cut out for them.
On Tuesday morning, Munger cast her ballot at Laura B. Sprague School in north suburban Lincolnshire and Mendoza voted at a polling spot in Portage Park, a northwestern Chicago neighborhood.
While Munger has raised more than double the campaign funds as her rival, a poll released by the Paul Simon Policy Institute on Oct. 4 showed Mendoza leading Munger by 8 percentage points among likely voters.
The institute noted at the time a "large 22 percent of the voters" remained undecided. Perhaps the Chicago Tonight Illinois Comptroller forum, which aired three weeks after that poll, changed some minds.
Also on the ballot are Green Party candidate Tim Curtin and Libertarian Party candidate Claire Ball.
---
Related stories: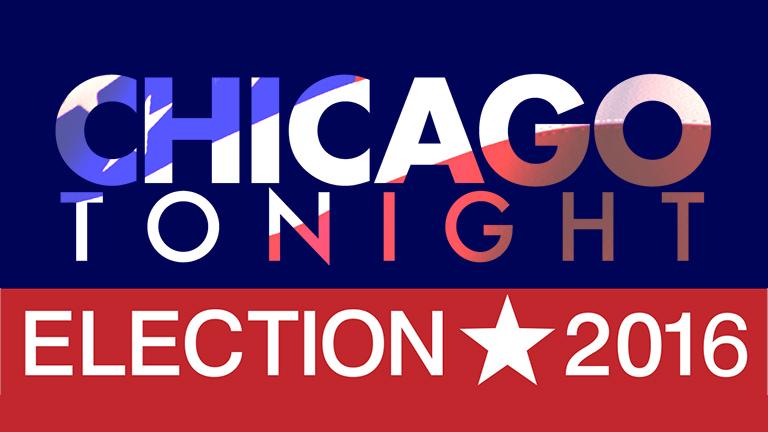 Election 2016 Analysis, Results with Chicago Tonight
Nov. 8: Join us on Election Day for a look at what's at stake in key state, county and local races; and to check results once polls close and final tallies are in.
---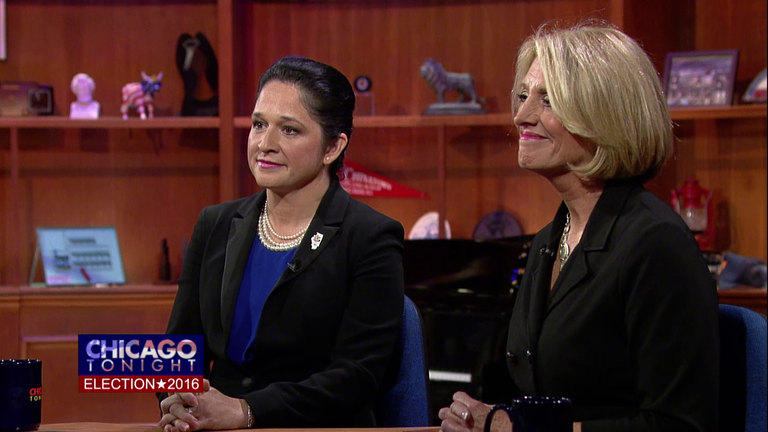 Forum: Illinois Comptroller Candidates
Oct. 25: The Democratic and Republican candidates for Illinois Comptroller join us to make the case for why they deserve your vote.
---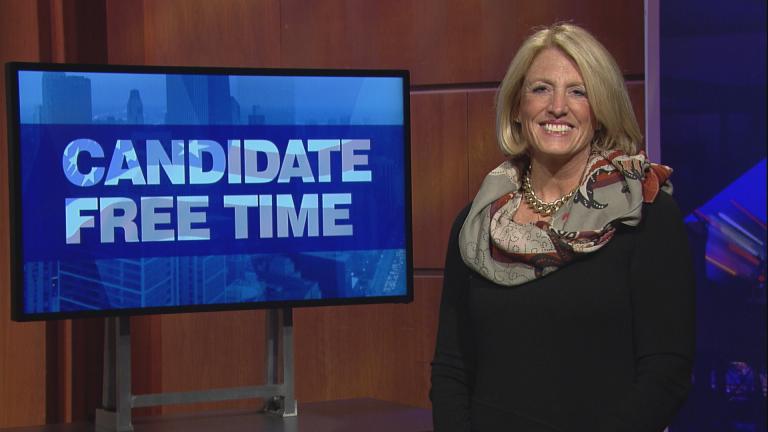 Candidate Free Time: Leslie Geissler Munger
"I continue to work every day to stress the importance of passing a balanced budget and to bring relief to those most in need." Learn more about this candidate.
---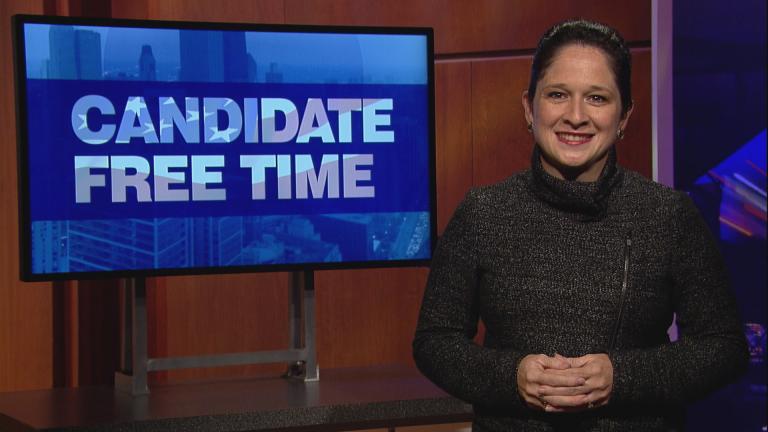 Candidate Free Time: Susana Mendoza
"I have a history of standing up to leaders in my own party, and a record of working across the aisle, to get things done." Learn more about this candidate.
---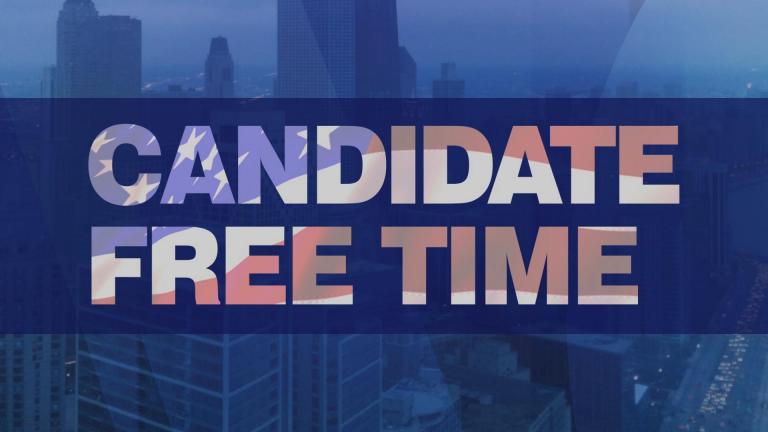 Candidate Free Time: Illinois Comptroller
The Illinois Comptroller is an Executive Branch office of state government charged with maintaining the fiscal accounts of the state of Illinois and ordering the Illinois Treasurer to make payments into and out of those accounts. Learn more.
---