WTTW's 2016 Voters' Guide to the General Election is an online resource designed to inform voters about the candidates running for office in the Nov. 8 election.
Candidates were given two minutes to tell voters where they stand on the issues, why they feel they are best qualified and what they intend to do if elected or re-elected. The messages were recorded at the WTTW studios at no cost to the candidates. The Voters' Guide is an online version of Candidate Free Time, pioneered by WTTW in the 1992 race for U.S. Senate. This year's Candidate Free Time is underwritten in part by the League of Women Voters of Cook County and the City Club of Chicago.
About this office: Illinois Comptroller
The Illinois Comptroller is an Executive Branch office of state government charged with maintaining the fiscal accounts of the state of Illinois and ordering the Illinois Treasurer to make payments into and out of those accounts. The Illinois Comptroller is ordinarily elected in non-presidential election years. This is a special election to replace Judy Baar Topinka, who died shortly after her re-election in 2014 and was replaced by a gubernatorial appointee.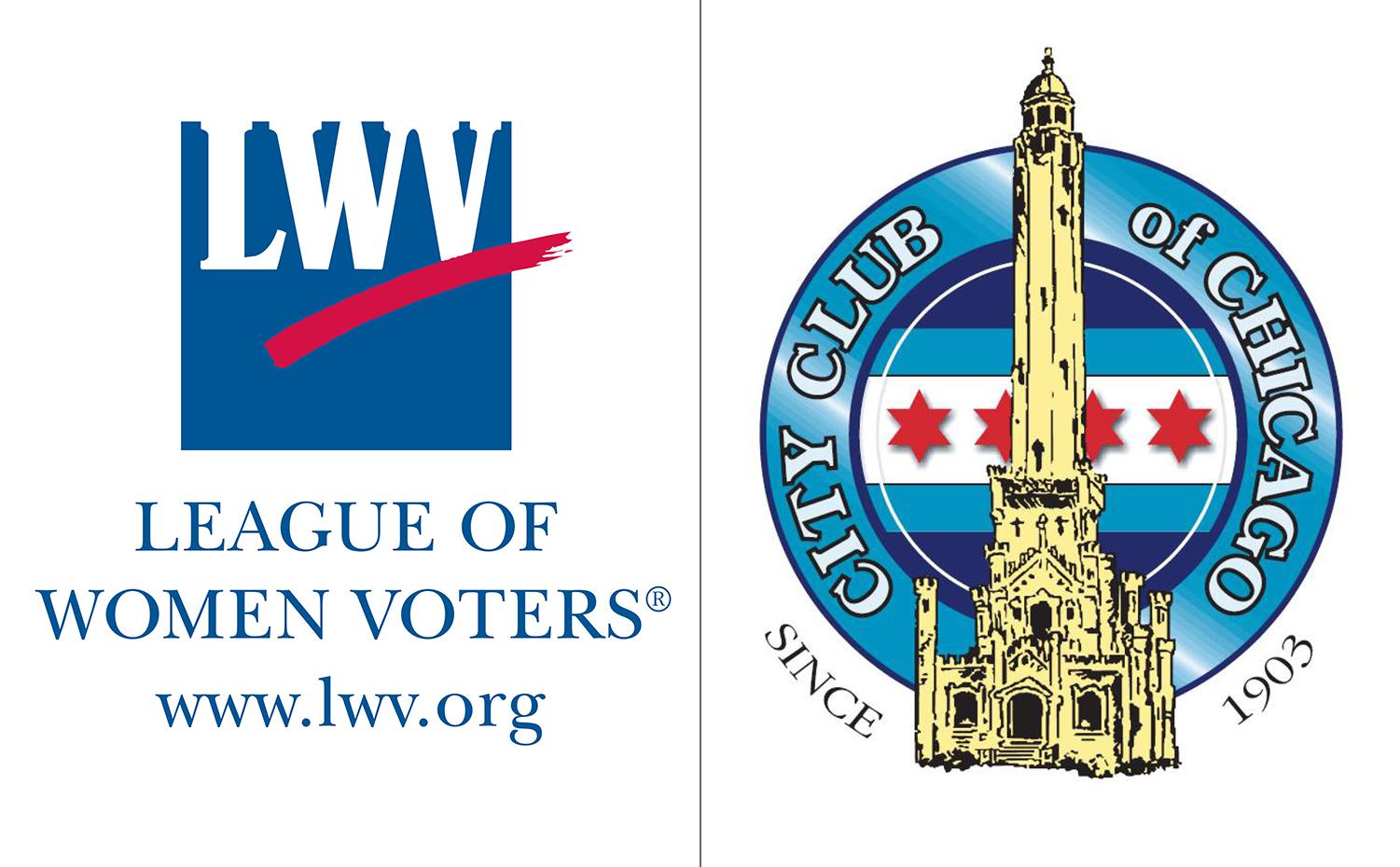 Candidate Free Time is underwritten in part by the League of Women Voters of Cook County and the City Club of Chicago About this candidate:
Name: Susana Mendoza
Party: Democrat
Born: May 13, 1972
Residence: Chicago
Family: I am happily married to my husband David Szostak. We have a 3-year-old son named David Quinten. I have two older brothers named Joaquin and Carlos. My father passed away in 1995, but I'm blessed with still having my 81-year-old mother (Susana) who moved in with me, my husband and son in October of last year.
Occupation: Twice elected Chicago City Clerk (2011 and 2015) and elected to six consecutive terms as a representative for the 1st district starting in 2001.
Website: susanamendoza.com

Candidate Q&A
What is your vision for this office?
Priority 1: I will be an independent truth-telling fiscal watchdog that prioritizes both the fiscal and moral health of the state. My top priority will be to continually serve and protect the most vulnerable populations in this State.
Priority 2: Work to enhance the overall internal control environment of the State in order to run a more effective, transparent and efficient office. I will in concert with the Director of CMS and the Auditor General, take a fresh look at the Fiscal Control and Internal Auditing Act (FCIAA), to ensure it reflects the most current thinking on fiscal and administrative internal control guidance.
Priority 3: Broker needed fiscal stewardship measures across the Illinois state enterprise and leverage technological advances to make it more efficient and easier to maintain accountable stewardship of and control over funds. I will ensure that the State Comptroller's Office stays up to date with the best and most efficient practices for overseeing our tax dollars.
What is the most pressing issue facing constituents, and how can you help address it?
Illinois is in a fiscal crisis and is shamefully in Year Two of having failed to pass a budget. This was an avoidable crisis that Governor Rauner actually intentionally created. We have witnessed what the devastation of the past two years has done to our social services network, schools and working families. The middle and under class is under attack by Governor Bruce Rauner and his self-proclaimed wingman, Comptroller Leslie Munger. For the last two years, rather than provide a needed checks and balance to the Governor's Office, the comptroller has checked with the Governor before releasing funds. The people's checkbook needs to be in the hands of an independent fiscal watchdog - not in the hands of a comptroller who is beholden to the Governor and the millions of dollars in campaign contributions received from him and his billionaire buddies. Governor Rauner's top priorities are to destroy unions and is willing to take away and sacrifice the social safety net that provides opportunities for so many families in Illinois to lift themselves out of poverty. Rather than stand-up to the Governor's disastrous Turn Around Agenda, his hand-picked Comptroller appointee, Leslie Munger, champions it. By every measurable account, the State of Illinois, under the Munger/Rauner team, is significantly worse off than it was two years ago.
Comptroller Munger remained silent when Governor Rauner cut autism funding on World Autism Day. She was silent when he vetoed childcare assistance funding that benefits working mothers on Women's Equality Day. I'm running for Comptroller because Illinoisans deserve much better than complicit silence.
To be clear, I will be an independent truth-telling fiscal watchdog that prioritizes both the fiscal and moral health of the State. I will advocate for the people of Illinois, as I have in Springfield and Chicago, and work to provide solutions or alternatives that can help get the State back on a sound fiscal track. I have a history of standing up to leaders in my own party, and a record of working in a bipartisan way to get things done. I'm an experienced, tested, and proven executive manager who is ready to be a part of finding solutions that will help get our State out of this fiscal disaster, and I'm looking forward to getting started on this road to recovery.

Candidate Statement
Hi. I'm Susana Mendoza.
I'm running for Comptroller because our State is in crisis and the people of Illinois deserve an independent truth-telling fiscal watchdog who will prioritize both the fiscal and moral health of the State.
I'm a former state legislator and the first woman ever elected to the Office of Chicago City Clerk. I have a history of standing up to leaders in my own party, and a record of working across the aisle, to get things done.
When I see a problem, I want to fix it. That's why as Clerk, I took an office that many said shouldn't exist and transformed it, dramatically improving customer service for millions of Chicagoans. No more long lines, rooted out waste and fraud, came in under budget every year, and created over $50 million in new revenue without asking taxpayers to pay more. The Clerk's Office is now a model of government efficiency. That's the kind of leadership I'll bring to the Comptroller's Office.
The Comptroller's office matters because it's responsible for managing your tax dollars. I'll make sure that the politicians in Springfield are the last to get paid when they don't pass a budget. While my opponent's claim to fame is delaying legislative pay, ask yourself what took her so long? She waited until her election to do it, when she should have done it 10 months earlier. She chose to continue paying legislators while delaying payments to the most vulnerable – sick children and seniors with disabilities. It's unconscionable.
I'll be an independent fiscal watchdog who provides a checks and balance to the Governor. Comptroller Munger, Governor Rauner's hand-picked appointee and "self proclaimed Wingman", is beholden to him, having accepted $5 MILLION from TWO of his billionaire friends. An unprecedented amount of money that will be used to spread lies about my record and character. Well bring it, because I'm not for sale.
So here's the deal. If you're happy with the dysfunction that is Springfield today, then vote for my opponent. But if you prefer an independent, tested and proven leader who gets things done, then please vote for me, Susana Mendoza for Illinois Comptroller.

See more candidates for Illinois Comptroller
Return to our 2016 Voters' Guide to the General Election
---