The White House announced Monday the nation's high school graduation rate reached 83.2 percent in the 2014-15 school year. (AKS.9955 / Wikimedia Commons)
The high school graduation rate for Illinois students continues to exceed the U.S. average, which has reached a record high according to new White House data.
The U.S. Department of Education announced Monday the national high school graduation rate reached a record mark of 83.2 percent during the 2014-2015 school year, which represents the most recent available data.
"Some of the changes we made were hard and some of them were controversial," President Barack Obama said Monday at Benjamin Banneker Academic High School in Washington, D.C. "We expected more from our teachers and our students, but the hard work that people have put in across the country has started to pay off."
In Illinois, the 2014-15 school year graduation mark sits at 85.6 percent. That's down nearly half a point from the 2013-14 school year, but still above the rates from 2011, 2012 and 2013 within the state. Illinois' graduation rate has also been above the national average since at least 2010-11.
​Obama cited investments in early education, an expansion of STEM and computer science classes and a focus on teacher development in spurring graduation rates, which have improved nearly unanimously from state to state since 2010.
Last month, Chicago Public Schools – the third-largest school district in the country – announced it had achieved a record graduation rate in the 2015-16 school year of 73.5 percent. That marks an increase of 17 points over the last decade.
(U.S. Department of Education)
Following the data release Monday, CPS issued a statement claiming its graduation rate is growing three times faster than the national rate.
"Chicago is on the forefront of improving the graduation rate and opening up opportunities to more students because of proven investments in keeping students on track from the moment they set foot in a high school,"  CPS CEO Forrest Claypool said in a press release. "We congratulate every person in Chicago who helped our students outpace their peers around the country, but especially the teachers and principals who are dedicated to their success."
More African-American and Latino students also graduated than ever before across the country in 2015. But minority grad rates, in general, still trail the overall rate.
Nationally, the graduation rate rose 7.6 percent for African-American students and 6.8 percent for Hispanic students. CPS says its rates for those groups increased by 12.6 percent and 14.3 percent, respectively.
Despite the generally promising numbers, there remains plenty of room for improvement with respect to minority graduation and getting students prepared for life after high school.
"We live in a global economy," Obama said. "And when you graduate, you're no longer just going to be competing with somebody here in D.C. for a great job. You're competing with somebody on the other side of the world, in China or in India, because jobs can go wherever they want because of the internet and because of technology. And the best jobs are going to go to the people who are the best educated."
Earlier this year, a report from The Education Trust found fewer than 1 in 10 high school students nationwide complete the foundational courses needed to be college- and career-ready.
In Illinois this year, high schoolers will be required to take the SAT exam now that the PARCC assessment is being phased out after two years of use. After two-thirds of students statewide failed to meet proficiency standards in math and English language arts on that test in 2016, Illinois Superintendent of Education Tony Smith told reporters "there is considerable distance to travel" to get students ready for postsecondary success.
Using CPS grad and college enrollment rates from 2015, researchers at the University of Chicago's To&Through Project have estimated 18 percent of Chicago students will obtain a four-year college degree within 10 years of starting high school.
While that represents a one-point improvement over the previous year, it was six points behind the national average. To help remedy this, To&Through Director Alex Seeskin said the project is working to make sure students have not only the academic skills necessary to graduate, but are also matched up with colleges and universities that match their qualifications.
"For a long time, I think, in the United States, high schools saw their job as just getting kids to graduation," he said. "And I think over the past decade, we've seen that shift where high schools are beginning to see that they are responsible not just for getting students to graduation, but also for sending them on a path to success in college and their career."
Rather than just focusing on standardized test results, Seeskin wants to see more high schools focus on getting students to graduate with a GPA above 3.0 – which he believes is more predictive of academic outcomes.
While high schools may continue moving into a more preparatory role for students, Seeskin said graduation rates still play an important part in academic readiness.
"That's so important," he said. "At this point, you really can't move into a promising career unless you graduate high school and we need those rates to continue to grow. And the progress we've seen here in Chicago is just so, so important."
Follow Matt Masterson on Twitter: @ByMattMasterson
---
Related stories: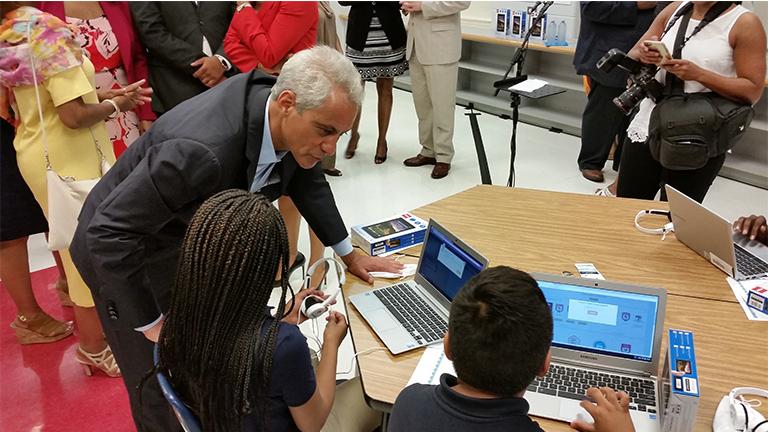 CPS Progress Report Highlights Gains in On-Track, Dropout Rates
Sept. 7: Students at Chicago Public Schools have steadily improved their attendance and on-track-to-graduate rates while trimming back their annual dropout rate over the past five years, according to a new district progress report.
---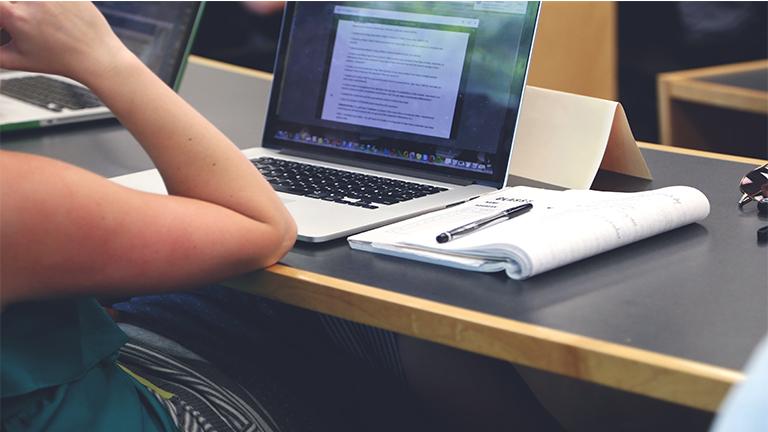 Fewer Than Half of Students Proficient in Math, English on Statewide Exam
Aug. 25: As schools across the state begin to administer the controversial PARCC test to students, parents and legislators are pushing a movement and legislation to allow parents to let their children opt out of the test.
---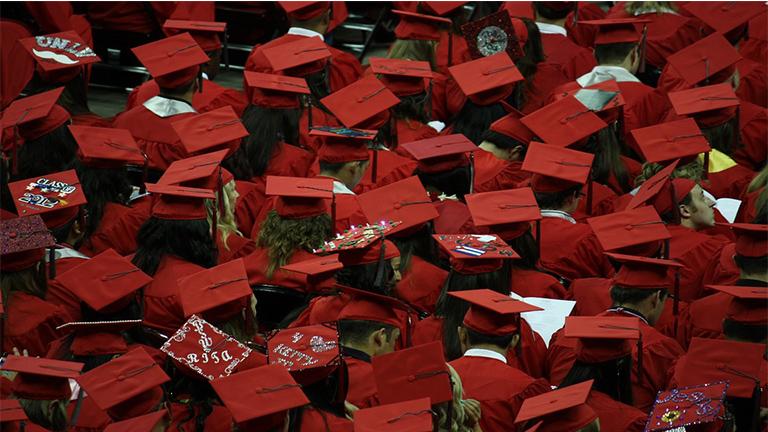 New State Bill Seeking to Cut Remediation in Higher Education
Aug. 9: State lawmakers hope newly passed legislation will help better prepare Illinois high schoolers for the rigors of a college education.
---