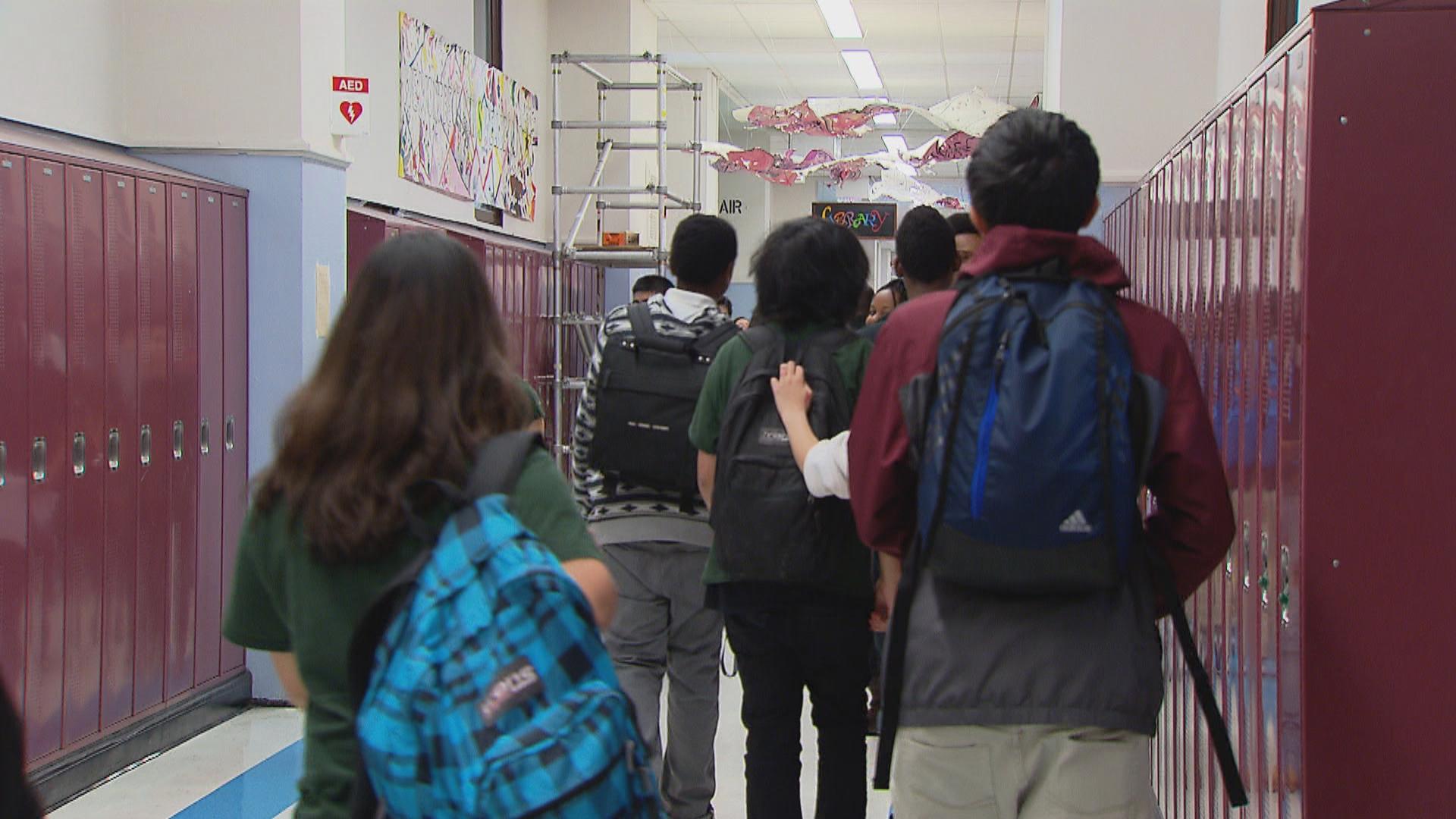 More Chicago Public Schools students are earning diplomas than ever before, reaching a record-high graduation rate of 78.2 percent, according to new figures from the district.
CPS officials say that 2017-2018 graduation rate is part of a steady increase from 56.9 percent in 2011, a 21-percent increase.
"This is a far cry from the CPS of the past when students were almost just as likely to drop out of school as they were to graduate," said CPS CEO Janice Jackson in a call with reporters.
The district says African-American and Hispanic male students showed the biggest improvements in graduation rates. For the 2017-2018 school year, African-American males increased their graduation rate by 1.9 percent over the previous year; Hispanic males by 1.5 percent.
Jackson attributes the increase to the district's investments in the Freshman OnTrack rate and as well as in International Baccalaureate, Advance Placement, and Science, Technology, Engineering and Math programming.
But she recognizes the district still has work to do. Though the graduation rate for black males in the district increased this year, it is 64.7 percent, compared to 82.1 percent for white males.
"We have to see gains that are exponential if we really want to close that achievement gap," she said.
The district acknowledges that the mayor's goal of an 85-percent graduation rate by 2020 seems daunting.
"A lot of practices got us to this point, as we look and dig into the data, there are places where we have to push and dig a little bit harder," Jackson said.
Follow Brandis Friedman on Twitter @BrandisFriedman
---
Related stories:
New CTU Leader Jesse Sharkey Talks CPS Issues, Teacher Contract
'Systemic Deficiencies' Allowed Sex Abuse to Persist Within CPS: Report
Simulating Military Life Preps CPS Students for Life Beyond High School
CPS Graduation Rate Rises as Enrollment Rate Drops
---