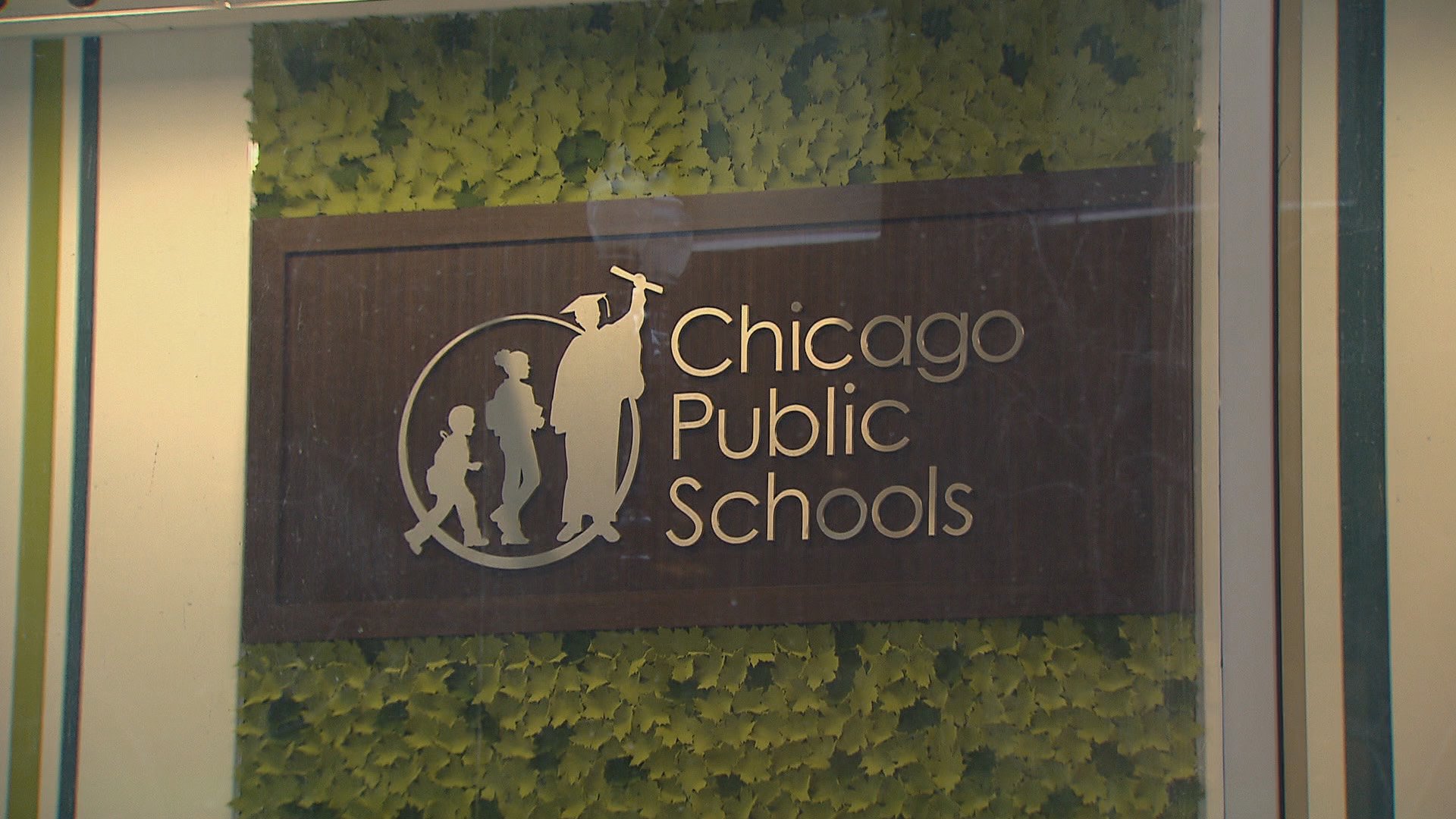 (WTTW News)
Using a revised methodology, Chicago Public Schools officials announced Friday the district's five-year graduation rate had hit a record high, driven largely by improvements among Latino and Black students.
CPS CEO Janice Jackson said 82.5% of students earned a diploma within five years, an increase from 80.9% in 2019 under the new methodology, despite the challenges posed by the COVID-19 pandemic.
"Today's news provides the perfect note of optimism as we start a new school year," she said during a press conference Friday morning. Due to the ongoing pandemic, CPS students will begin their year remotely, with classes starting Tuesday.
According to CPS, Latino students increased their graduation rate by 2.2% over last year, up to 84.5%, and Black students recorded a 1.2% increase up to 78%. The district also reported a record low one-year dropout rate of 5.6%, down from 6% in 2019.
The one-year dropout rate measures students who drop out over the course of a given year, as opposed to the cohort dropout rate, which measures multiple years.
"We all know how challenging this past school year was," Mayor Lori Lightfoot said. "Our school communities, but especially our students, were dealt a very difficult hand. And yet despite everything that happened, I'm absolutely thrilled that instead of taking a step back, our students still managed to take another huge leap forward in their journey toward achievement and success."
Despite the record-high graduation rate, CPS said that due to decreased enrollment, the district did not set a record for the number of students who actually graduated. By this summer, 21,069 students from the 2015-16 cohort had graduated. That's fewer than the 21,282 students from the 2014-15 cohort who graduated by summer 2019.
The school district this year made several changes to its methodology for calculating its graduation rate. Jackson said these changes were made in consultation with district principals and "better represent the work that is happening in our schools."
For instance, some students' individual education plans (IEPs) require continued education until they turn 22. CPS said that previously those students were not counted as graduates even if they met graduation requirements because they remained enrolled to receive services.
Under the new methodology, those students will now count toward their school's graduation rate.

(Chicago Public Schools)
The district is also changing the way it tracks first-time freshmen in order to avoid counting students who enroll, drop out and then later re-enroll in another school from being counted multiple times in different graduation cohorts.
"CPS and the Consortium have been working together to adopt a methodology for reporting graduation rates that is more consistent between the organizations," Jenny Nagaoka, deputy director of the University of Chicago Consortium on School Research, said in a statement. "These changes more effectively use the available data and provide a more accurate determination of which students should be included in the graduation rate and counted as graduates."
When the coronavirus pandemic forced CPS to move to remote learning in the spring, the district eased some high school graduation requirements and also revised its grading policies, with students only receiving either a "passing" or "incomplete" mark, rather than a failing grade.
But Jackson doesn't believe that played a role in the increased graduation rate, saying those who graduated this year had already completed the vast majority of their classes in their academic careers by the time COVID-19 hit.
"Those numbers are already baked," she said. "It is highly unlikely that a student who was on track to graduate at the end of their seventh semester would fall off track and not complete school in June."
Contact Matt Masterson: @ByMattMasterson | [email protected] | (773) 509-5431
---