Donald Trump fervently denied allegations Thursday from four women who say the Republican nominee touched them inappropriately.
"These vicious claims about me of inappropriate conduct with women are totally and absolutely false," Trump said at a Florida campaign rally, his first public appearance since accusations emerged in news reports about the allegations.
At a Hillary Clinton campaign rally in New Hampshire on Thursday, first lady Michelle Obama weighed in on a 2005 video released by the Washington Post last Friday that showed Trump making lewd comments about women to then-"Access Hollywood" host Billy Bush.
"I can tell you that the men in my life do not talk about women like this and I know that my family is not unusual," Obama said. "To dismiss this as every day locker room talk is an insult to decent men everywhere."
Trump's campaign strategy in the wake of recent controversies has been described as a "scorched earth" policy. He's aggressively countered Clinton, the women accusing him of misconduct and GOP leaders that have recently distanced themselves from Trump, including House Speaker Paul Ryan.
It is so nice that the shackles have been taken off me and I can now fight for America the way I want to.

— Donald J. Trump (@realDonaldTrump) October 11, 2016
---
On the other side of the ticket, WikiLeaks has released several batches of private emails from Clinton campaign manager John Podesta that reveal the inner workings and strategy of the Democratic nominee's campaign.
Podesta confirmed his email account was hacked but did not verify the authenticity of the leaked material, according to CBS News.
Joining us to discuss the latest revelations from the presidential campaign trail is "PBS NewsHour" correspondent Lisa Desjardins.
Follow Evan Garcia on Twitter: @EvanRGarcia
---
Related stories: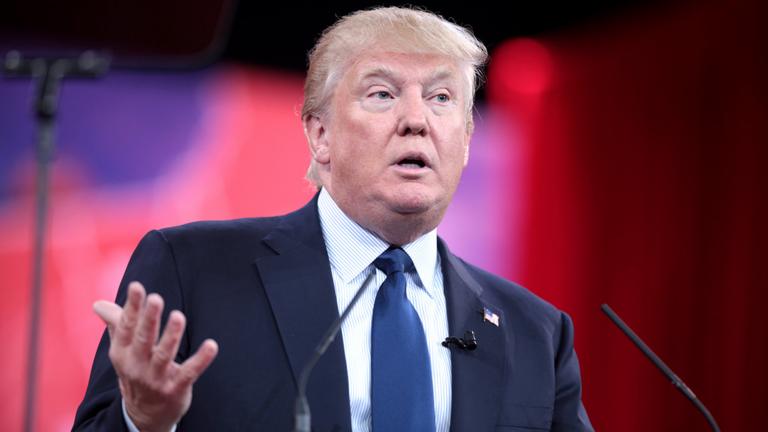 Assessing the Political Damage of Explosive Donald Trump Tape
Oct. 10: Sunday's town hall debate between Hillary Clinton and Donald Trump was one of the most tense in history.
---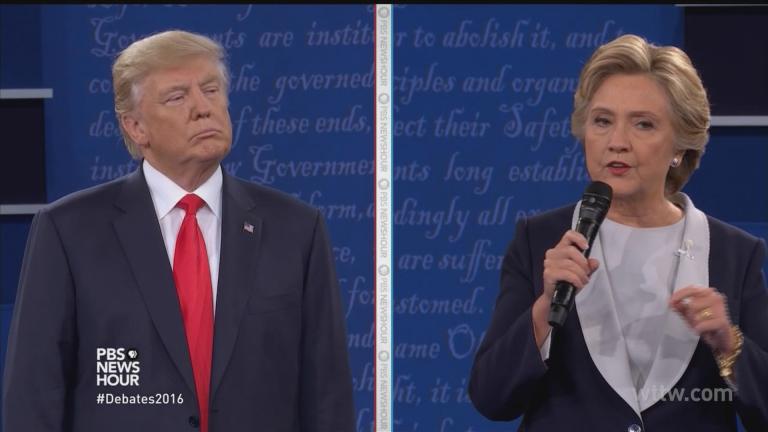 Second Clinton, Trump Debate Gets Personal
Oct. 10: The second presidential debate starts off frosty and quickly gets personal. Analysis of how the two candidates performed.
---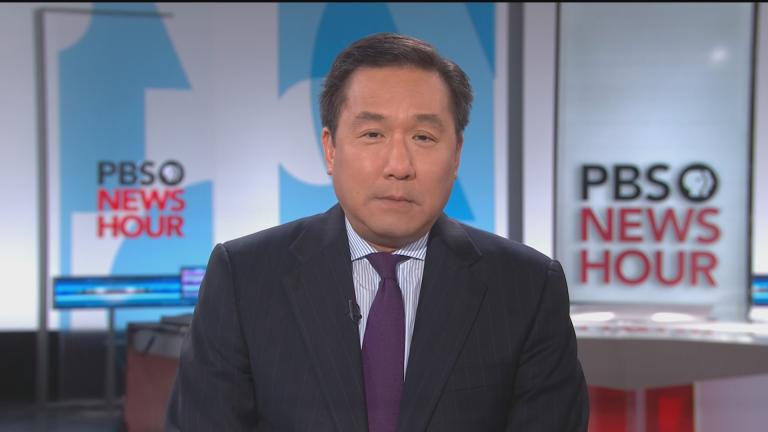 Town Hall Debate Could Be Challenging Format for Both Clinton, Trump
Oct. 6: Election Day is just a little more than four weeks away. "PBS NewsHour" correspondent John Yang joins us to talk about Sunday's presidential debate and how the campaign is shaping up.
---