Members of the media on Wednesday got a sneak peek at Lincoln Park Zoo's new African penguin exhibit, which opens to the public next week.
The 3,350-square-foot, $7 million Robert and Mayari Prtizker Penguin Cove offers the zoo's eight male and four female penguins a 20,500-gallon pool, a sandy beach for digging and several other features simulating their natural habitat.
Unlike other penguin species, these birds aren't found sliding on ice in the wild. They're acclimated to warmer climates and, as their name suggests, live on and off the shores of southern Africa.
"It's a great climate for them, similar to what they'd be experiencing in South Africa," said Sunny Nelson, the zoo's Hope B. McCormick Curator of Birds.
The penguins typically grow around two feet tall and are also known as jackass penguins for their braying, donkey-like call.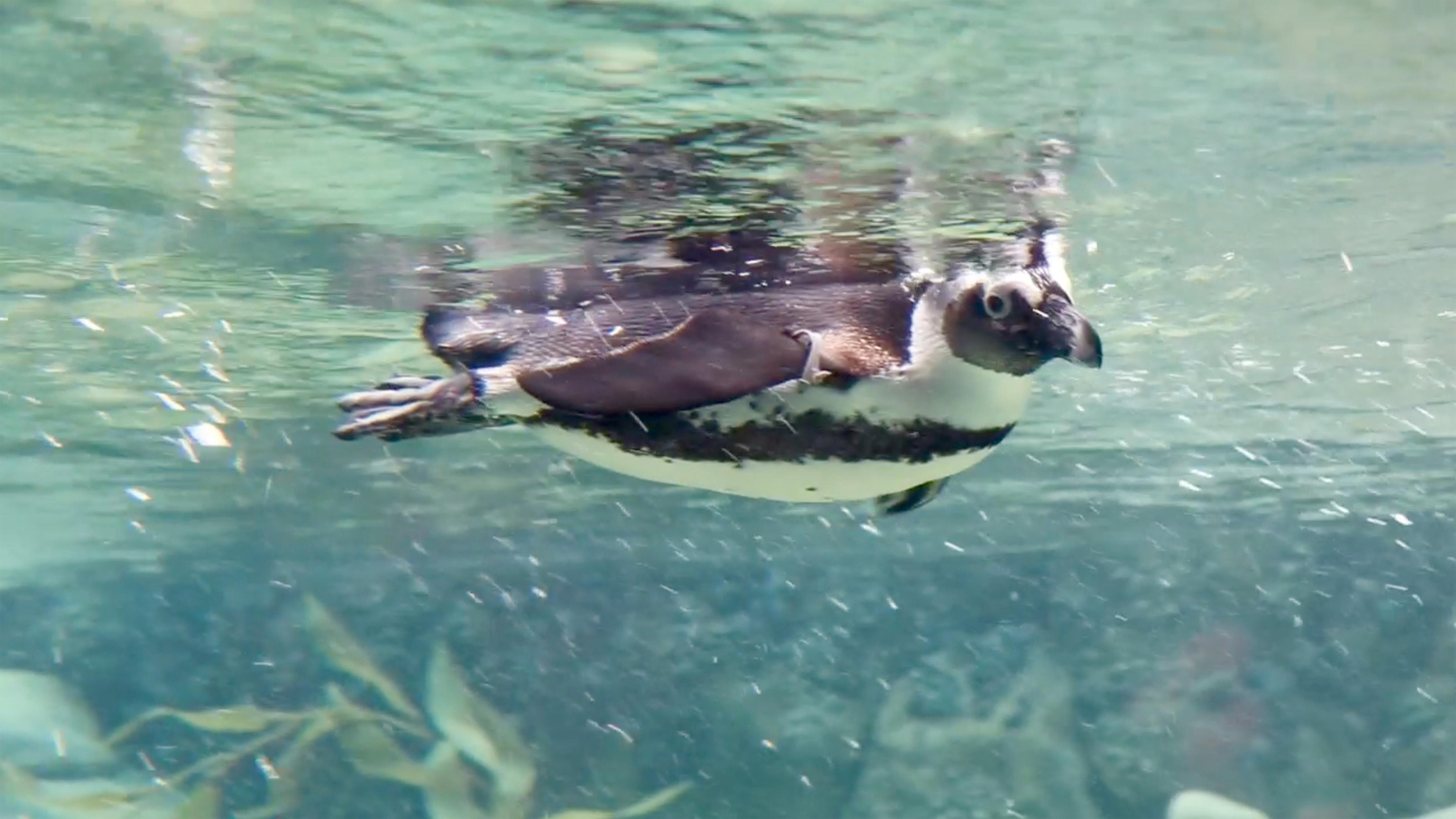 African penguins can swim up to 12 mph, according to the Lincoln Park Zoo. (Evan Garcia / Chicago Tonight)
African penguins were classified as endangered six years ago by the International Union for Conservation of Nature, an organization that assigns conservation statuses to species around the world. The IUCN estimates the current number of these animals in the wild is "a mere 10 percent of what it was at the turn of the 20th century." The decline is due in part to human activities, according to the organization, such as oil spills and commercial overfishing, which depletes the penguins' food source of anchovies, sardines and other fish.
The zoo is planning to breed the penguins as part of the Species Survival Plan coordinated by the nonprofit Association of Zoos and Aquariums. Nelson said the exhibit can hold 24 to 30 penguins.
Penguins have not lived at Lincoln Park Zoo since 2011, when it closed down the Kovler Penguin-Seabird House. The new exhibit, opening Oct. 6, was paid for by the zoo's $125-million fundraising campaign, Pride of Chicago, announced in June.
Follow Evan Garcia on Twitter: @EvanRGarcia
---
Related stories: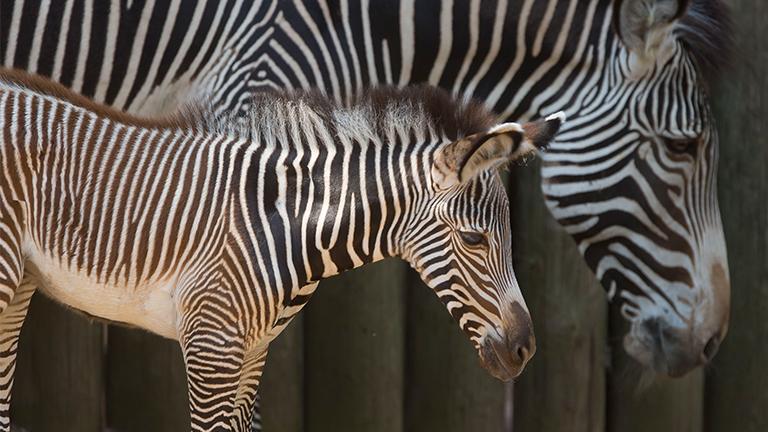 Endangered Zebra Born at Lincoln Park Zoo
June 22: The Lincoln Park Zoo welcomed the birth of a female zebra on Saturday. It's the first zebra birth at the zoo since 2012.
---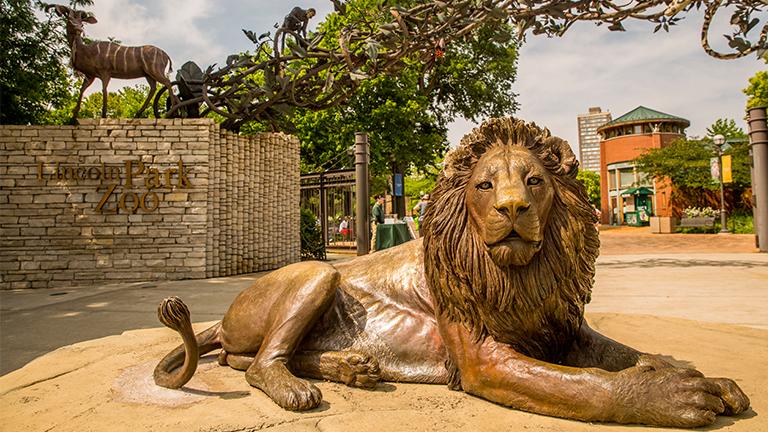 Lincoln Park Zoo Announces $125M Campaign, Major Exhibit Plans
June 16: The Lincoln Park Zoo unveiled plans Thursday for major renovations to the Kovler Lion House and the construction of a new polar bear exhibit.
---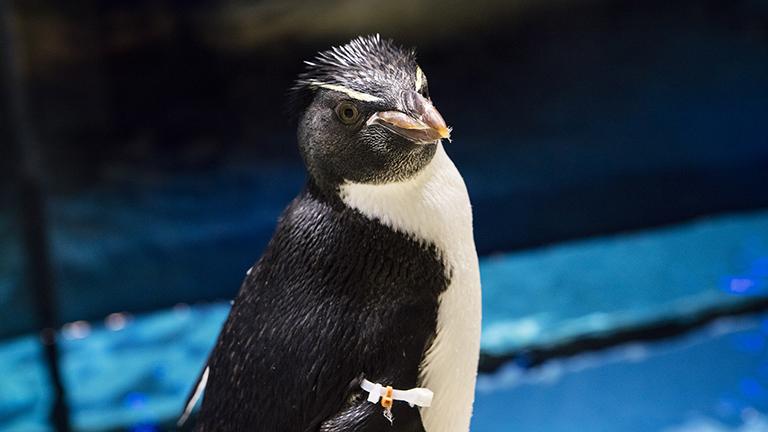 Young Hospital Patients, Staff Help Name Shedd Penguin Chick
April 25: After Lurie Children's Hospital of Chicago patients, families, staff and volunteers took part in a voting contest last week, the 10-month-old penguin previously known as Chick No. 23 is now called Diego.
---