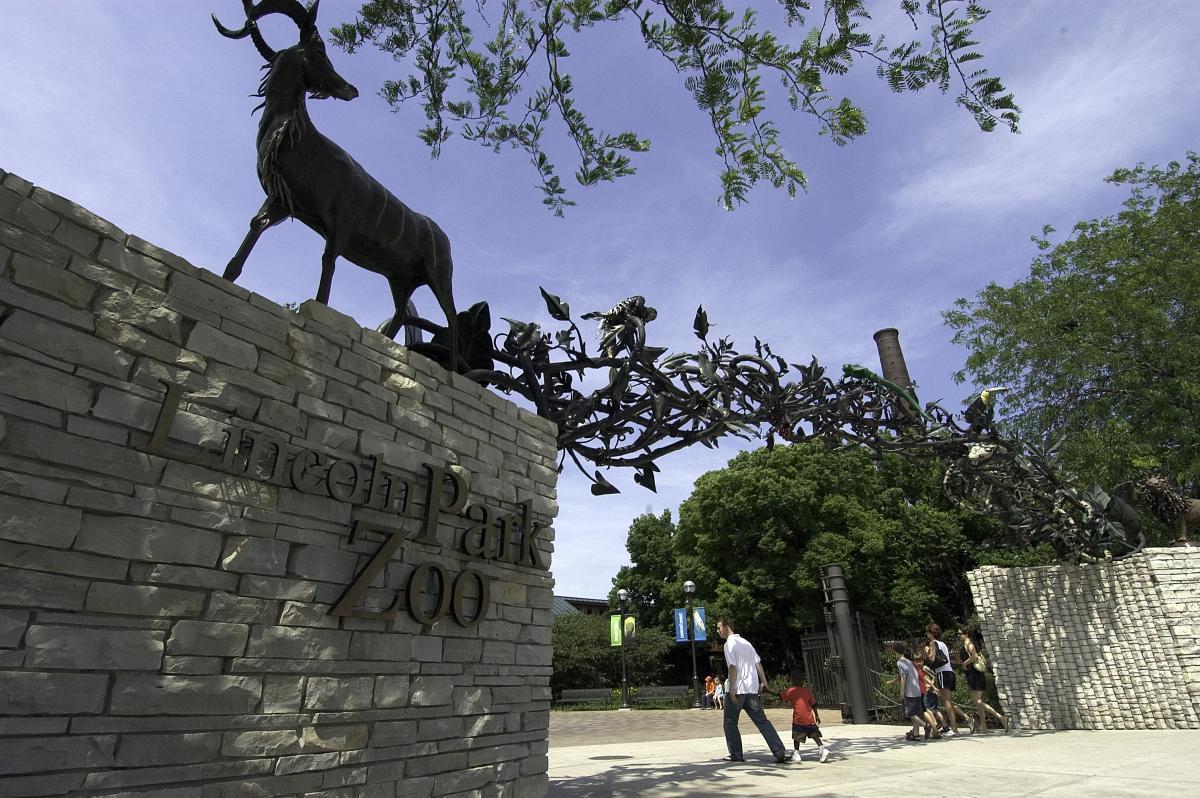 (Courtesy Lincoln Park Zoo)
The Lincoln Park Zoo unveiled plans Thursday for major renovations to the Kovler Lion House and the construction of a new polar bear exhibit.
A $125 million fundraising campaign, called the Pride of Chicago, will pay for the projects. The zoo has already raised nearly $87 million from private donors and hopes the announcement Thursday will attract enough new donors to reach its goal. The fundraising campaign marks the zoo's first to receive zero money from the city.
"This campaign is going to greatly enhance the guest experience and provide new state-of-the-art animal exhibits," said John Ettelson, chairman of the board at Lincoln Park Zoo. "It will support our fundamental mission of keeping the Lincoln Park Zoo free and private."
Built in 1912, the historic Kovler Lion House will get $30 million from the campaign for renovations, which include expanding outdoor areas for the animals. Given the structure's landmark status, construction crews won't touch the exhibit's foundation, brick structures, glass and ceiling.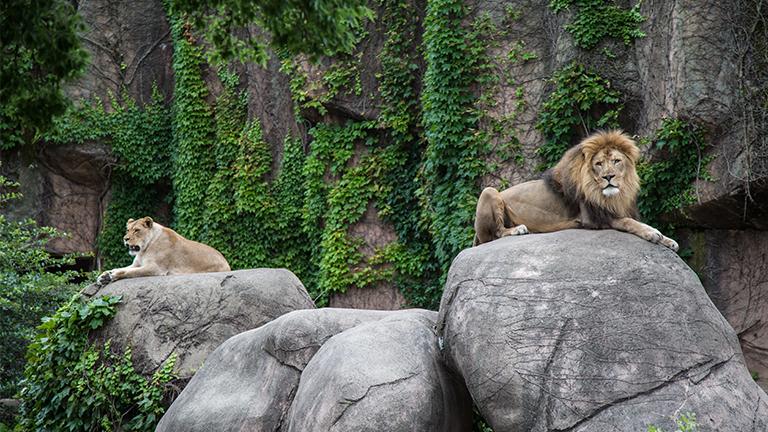 The Kovler Lion House is home to three adult African lions: one male and two females. (Lincoln Park Zoo / Christopher Bijalba)
Several species of big cats reside in the lion house, but the tigers are likely on their way out. At Thursday's announcement, Lincoln Park Zoo President and CEO Kevin Bell said they are "95 percent sure" the zoo will no longer have tigers on exhibit once plans are complete. Bell said they want to give the lions more outdoor space.
"Tigers, socially, are a little bit difficult to display as a group," Bell said. "Generally, you don't see the males and females around all year-round. The nice thing about lions is you can have a pride of lions. You can have a big group."
Polar bear exhibit
Unlike the lion house, one exhibit for cold-weather creatures is well under construction.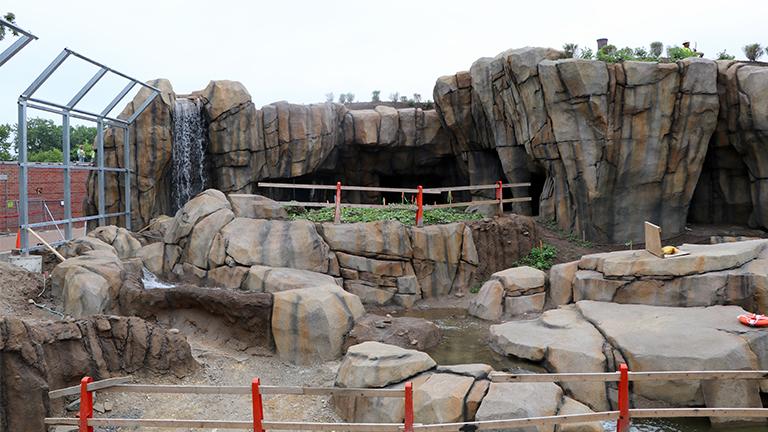 The Lincoln Park Zoo's new polar bear exhibit, which is still under construction, includes a quarter-acre of outdoor and indoor space. (Evan Garcia)
On Thursday, zoo staff led a media tour of the Walter Family Arctic Tundra, which will be home to a pair of polar bears that the zoo hopes to breed, although they have not determined exactly from where or when the bears will arrive. The zoo's last polar bear, an adult female named Anana, left in 2014. 
The exhibit is slated for completion this fall. It will span 8,383 square feet with an additional 3,100 square feet of enclosed space where the mother polar bear and her cub can be alone and separated from the father – male polar bears do not play a role in rearing their young.
The previous polar bear exhibit had an area of 6,930 square feet with a 3,129-square-foot pool. Polar bears love to swim, but research on their behavior influenced the zoo to include more land than water in the new exhibit.
Photos: The new Walter Family Arctric Tundra exhibit
"We've discovered that polar bears are more terrestrial animals, so they spend most of their time on land," said zoo spokeswoman Jillian Braun. "The old exhibit didn't have areas where they could dig around, so we adjusted for that."
Visitors will be able to watch polar bears cool off in an ice cave powered by an industrial size ice machine that can run 24/7. The cooling area of the old polar bear exhibit was indoors and out of public view.
"Now there will be a place on exhibit where they can get cool," said Steve Thompson, the zoo's senior vice president of capital program management. "So during our busiest time of the year, in the summer, visitors will still be able to see the bears."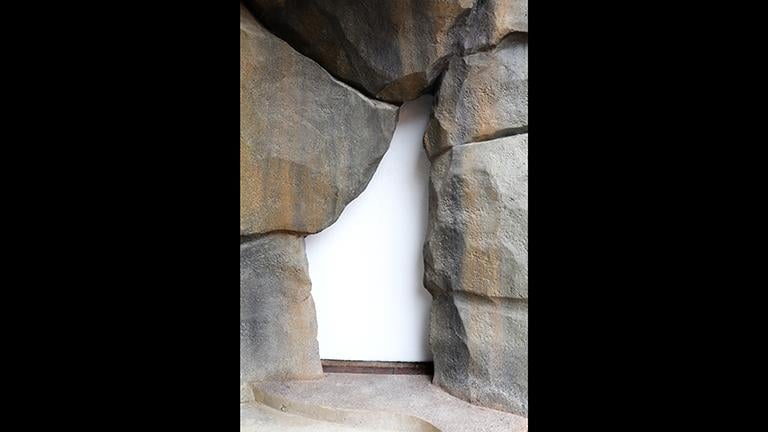 The polar bear exhibit features an ice wall, which looks and feels like an iceberg. It offers visitors another way to experience the exhibit. (Evan Garcia)
The zoo is also building a new penguin exhibit, but not for those found in arctic climates. The 3,350-square-foot Robert and Mayari Pritzker Penguin Cove will house African penguins, an endangered species found only on the southern coast of Africa.
The polar bear and penguin exhibits cost $22 million. Bell said he expects the penguins to arrive later this year, before the polar bears.
The Pride of Chicago campaign will also pay for a new learning center featuring classrooms and study spaces for students and a new visitor's center planned to replace the Gateway Pavillion on the zoo's east end.
Follow Evan Garcia on Twitter: @EvanRGarcia
---
Sign up for our morning newsletter to get all of our stories delivered to your mailbox each weekday.
---
Related "Chicago Tonight" Stories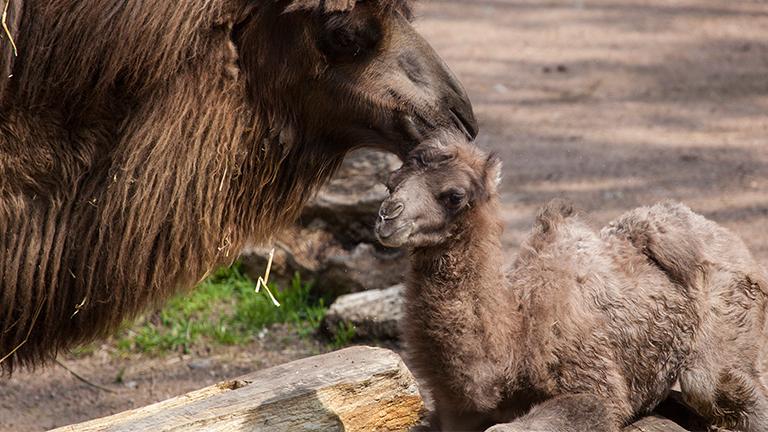 1st Successful Camel Birth at Lincoln Park Zoo Since 1998
May 20: With fewer than 1,000 Bactrian camels estimated to be living in the wild, the species is classified as critically endangered. On May 9, a Bactrian camel calf was born in Chicago.
---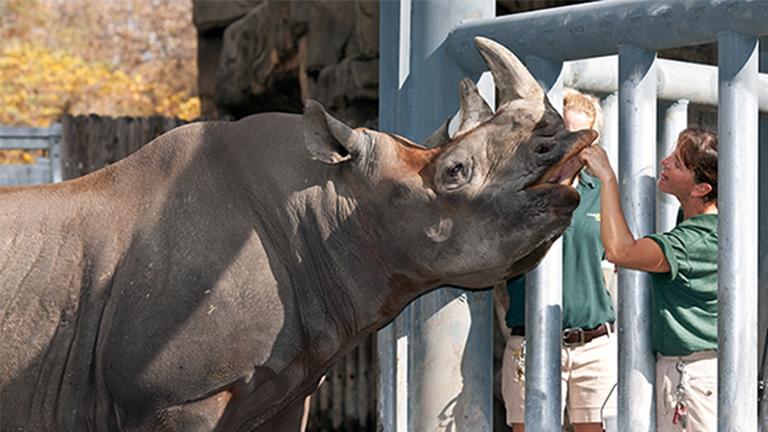 Critically Endangered Black Rhino Celebrates Milestone at Lincoln Park Zoo
March 11: Maku the eastern black rhino is one of less than 1,000 such animals living on Earth due to decades of poaching. Today he turns 30.
---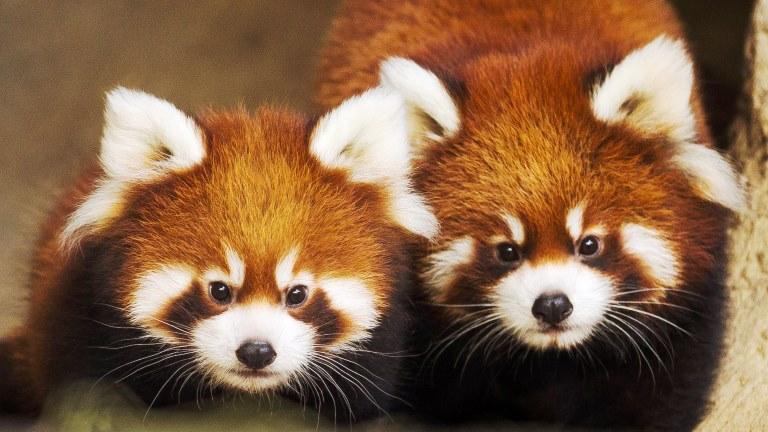 Red Panda Cubs Leaving Lincoln Park Zoo
February 16: Say so long to the adorable red panda cubs captivating visitors of the Lincoln Park Zoo. Soon, the almost 8-month-old cubs will be leaving town.
---