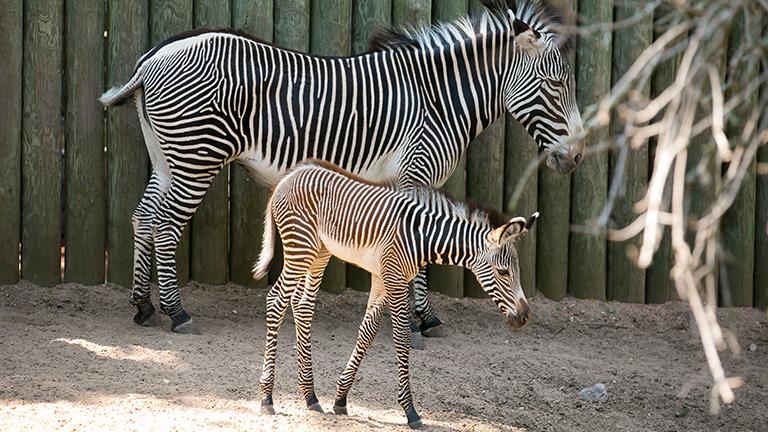 The newborn zebra brings to five the number of Grevy's zebras at the Lincoln Park Zoo. (Todd Rosenberg / Lincoln Park Zoo)
The Lincoln Park Zoo welcomed the birth of a female zebra on Saturday. The newborn is a Grevy's zebra, of which there are an estimated 2,000 living in the wild. The species is the most threatened and uncommon of three zebra species on Earth.
Zoo employees found 9-year-old mother Adia standing with her newborn Saturday morning – just in time for Father's Day. This is the third offspring for Adia and the first for 5-year-old father Webster.
The mother and newborn are isolated in their own yard to allow for bonding time, but are still visible to anyone visiting the zoo's antelope and zebra area.
In the wild, a mother would guard her newborn to ward off other zebras and potential predators. Unlike the typical 9-month wait that humans have, the gestation period for a Grevy's zebra can last 13 months.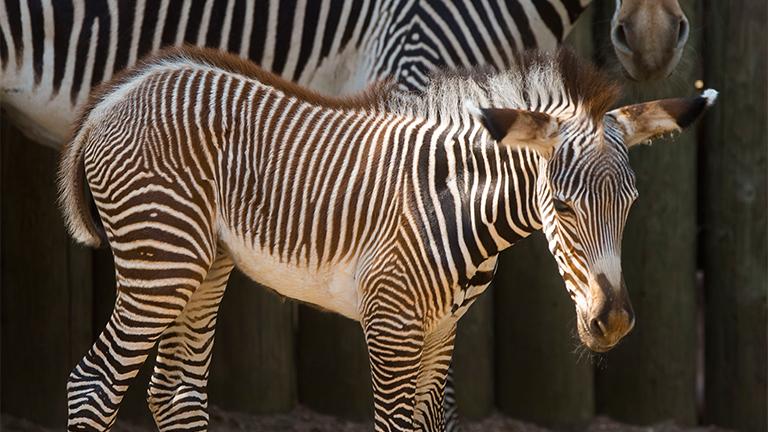 A spokeswoman for the Lincoln Park Zoo said "staff will be discussing naming options" for the newborn zebra. (Todd Rosenberg / Lincoln Park Zoo)
The foal's arrival marks the first zebra birth at the Lincoln Park Zoo since 2012, when Adia gave birth to her second offspring, a male foal named Kito. A zoo spokeswoman said there have been a total of 14 successful zebra births at the zoo, all of them Grevy's zebras.
The zoo breeds the zebras as part of the Grevy's Species Survival Plan, a collaborative conservation effort among zoos within the Association of Zoos and Aquariums to save animals vulnerable to extinction.
"Research tells us that fostering an emotional connection between humans and animals is key to creating a real commitment to wildlife conservation," said Dana Murphy, the zoo's vice president of education and community engagement in a press release issed Wednesday.
Newborn Grevy's zebras are able to walk, and even run, within an hour of birth. (Todd Rosenberg / Lincoln Park Zoo)
Along with being the least common of the three zebra species, the Grevy's zebra is also the largest: adults can stand up to 5 feet tall at their shoulders and weigh up to 900 pounds.
In the 1970s, the wild population of Grevy's zebras was estimated to be 15,000, but hunting and, more recently, habitat loss have slashed their numbers in the wild by more than 80 percent. According to the African Wildlife Foundation, there are approximately 2,000 Grevy's zebras living in Kenya and Ethiopia, the only places they're currently found outside of captivity.
By contrast, there an estimated 750,000 plains zebras and 25,000 mountain zebras living in the wild. Grevy's zebras can be distinguished from the other zebra species by the lack of stripes on their underbelly and rear.
The Grevy's zebra was named after then-French President Jules Grévy by French zoologist Émile Oustalet in 1882. The foal born on Saturday has not yet been named.
Follow Evan Garcia on Twitter: @EvanRGarcia
---
Sign up for our morning newsletter to get all of our stories delivered to your mailbox each weekday.
---
Related "Chicago Tonight" Stories
Lincoln Park Zoo Announces $125M Campaign, Major Exhibit Plans
June 16: The Lincoln Park Zoo unveiled plans Thursday for major renovations to the Kovler Lion House and the construction of a new polar bear exhibit.
---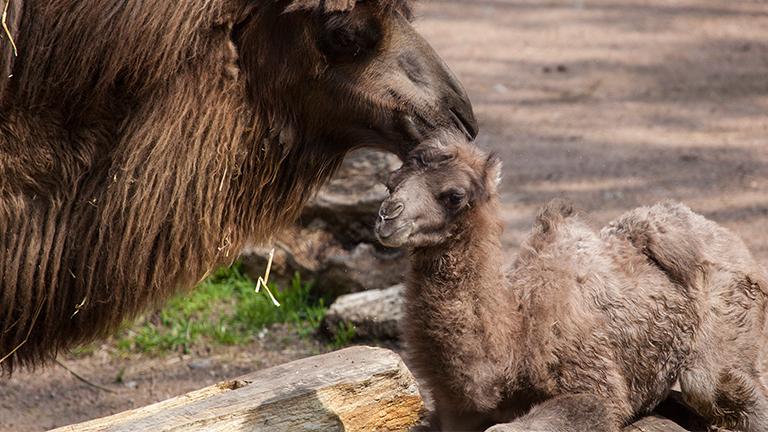 1st Successful Camel Birth at Lincoln Park Zoo Since 1998
May 20: With fewer than 1,000 Bactrian camels estimated to be living in the wild, the species is classified as critically endangered. On May 9, a Bactrian camel calf was born in Chicago.
---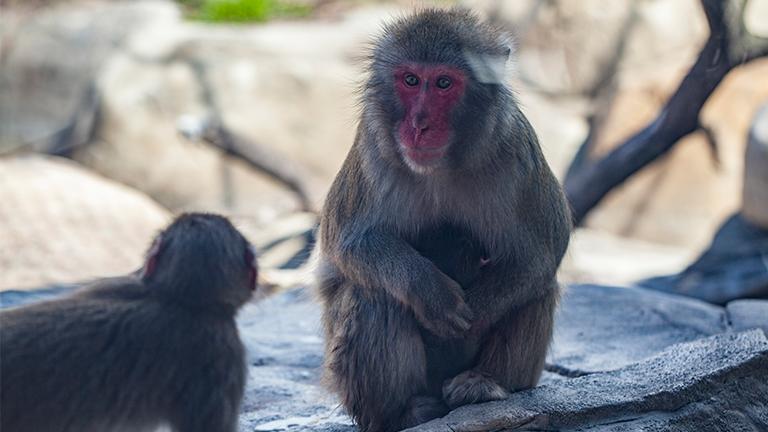 Second Snow Monkey Born at Lincoln Park Zoo This Year
April 15: The snow monkey, born on Wednesday, has since clung tightly to 11-year-old mother Ono. Zoo employees have not yet named it or determined its sex.
---
Critically Endangered Black Rhino Celebrates Milestone at Lincoln Park Zoo
March 11: Maku the eastern black rhino is one of less than 1,000 such animals living on Earth due to decades of poaching. Today he turns 30.
---