Former U.S. Education Secretary Arne Duncan called on politicians in Springfield to find the courage to revise Illinois' broken education funding model, calling the current system a "travesty" that fosters inequality among low-income students.
The Chicago native and former head of Chicago Public Schools spoke with Chicago Tonight about school funding, a possible teachers strike and a new campaign to boost high school and collegiate graduation across Illinois at the University of Chicago's Gleacher Center on Tuesday morning.
Earlier this year, the Illinois State Board of Education convened a commission of lawmakers and policy leader appointees to review the state's school funding model – which receives less public money than any other state and has been repeatedly called the least equitable system in the nation.
"There is just something fundamentally unfair, un-American about that," Duncan said. "Change is hard, I recognize that, but when you have a system that actually perpetuates inequity and inequality, we have to challenge that."
The state's existing school funding formula relies on district leaders choosing a per-pupil dollar amount they can afford and working backwards to divide that amount up on student services. Within Illinois, this has created one of the largest funding gaps between low-income and high-income school districts in the country.
One potential fix the commission has examined is an evidence-based funding model, which looks at national best practices for student achievement and costs those out to reach an adequate spending rate.
Duncan said he hasn't seen the specifics of what the ISBE commission is reviewing, but called for equalized funding across districts to help "raise the bottom" of student spending.
That commission is set to meet Wednesday and has a half-dozen additional gatherings scheduled before the end of this year.
After stepping down as education secretary at the end of 2015, Duncan now works as a managing partner for the Palo Alto, California-based Emerson Collective, a social justice group focusing on education and immigration reform.
He previously served as CPS CEO from 2001 to 2009. During that time he was involved in an unsuccessful lawsuit seeking to have the state's funding model deemed unconstitutional.
Though the litigation failed, Duncan said Tuesday that it was "the right fight," saying children born in Chicago, Winnetka or anywhere else in the state should have the same opportunities for educational success.
"It's not just a Chicago issue when you look at some of the poorer suburban communities, those inequities, those inequalities, those gaps are unacceptably large," he said. "It's morally wrong. I can't put it any more simply – it's morally wrong and it has to change. I hope Springfield will finally have the courage to do the right thing."
Duncan spoke with Chicago Tonight at a kick-off event for the University of Chicago's To&Through program – a new campaign offering data and resources to teachers, principals, families and other leaders across the city to help students continue their education beyond high school.
"The goal can't just be graduation anymore," Duncan said. "It has to be some sort of postsecondary education beyond that."
---
The program focuses on various milestones for success – such as freshman-on-track, graduation and college enrollment rates – to chart school and district progress, weeding out high school "dropout factories" and helping the 76 percent of CPS freshman aspiring to earn a bachelor's degree reach that goal.
Earlier this month, CPS announced a record-high graduation rate for its students in 2016, though state leaders have begun focusing more on preparing students for postsecondary success.
The former CPS leader also touched on the ongoing negotiations between the district and the Chicago Teachers Union, likening the contract talks to a family dynamic, and saying he hopes a compromise is worked out and a work stoppage can be avoided.
"When adults fight, kids lose," Duncan said. "Given all the violence, given all the challenges in the city right now, for me, the idea of kids not being able to go to school is a little bit hard to comprehend."
Follow Matt Masterson on Twitter: @ByMattMasterson
---
Related stories: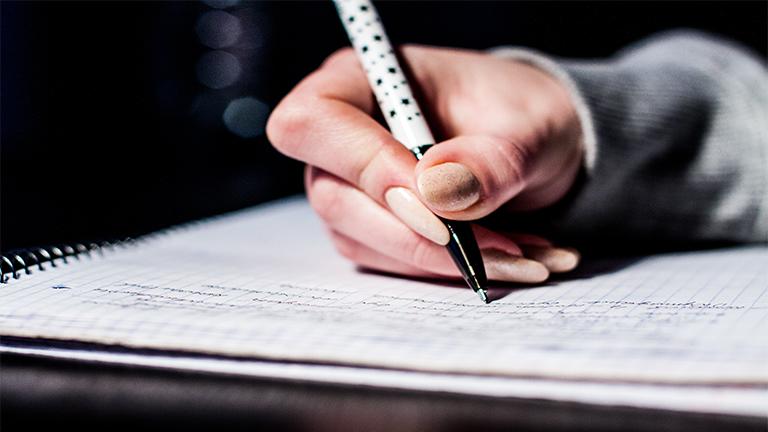 Could Evidence-Based Model Fix Broken Education Funding Formula?
August 23: Facing the largest equity gap in the country, Illinois state leaders are considering an evidence-based approach designed to ensure every student has the opportunity to succeed in the classroom.
---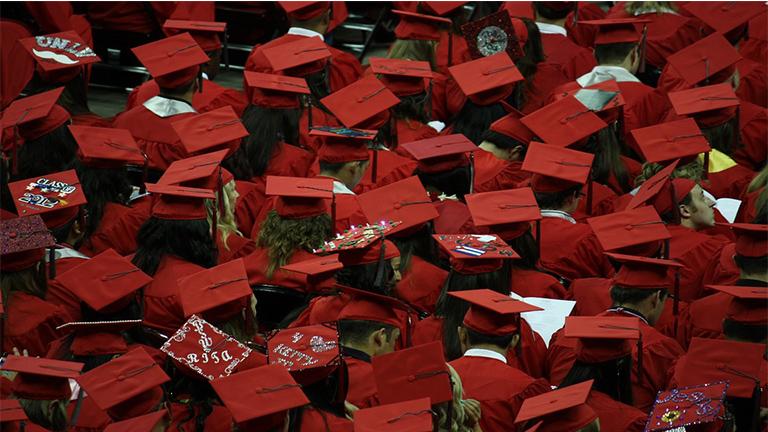 New State Bill Seeking to Cut Remediation in Higher Education
August 9: State lawmakers hope newly passed legislation will help better prepare Illinois high schoolers for the rigors of a college education.
---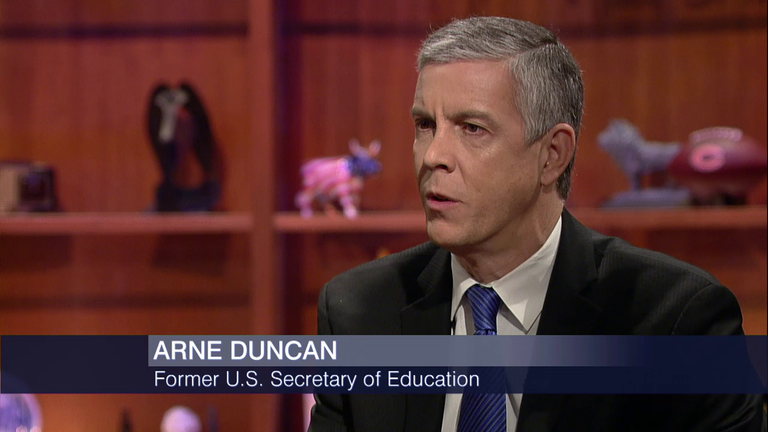 Former Education Secretary Arne Duncan on the State of Education
February 22: "The crux of the issue is that Illinois' funding of public education is broken," the former U.S. Education Secretary said on "Chicago Tonight." Watch the full interview and get highlights from the discussion.
---