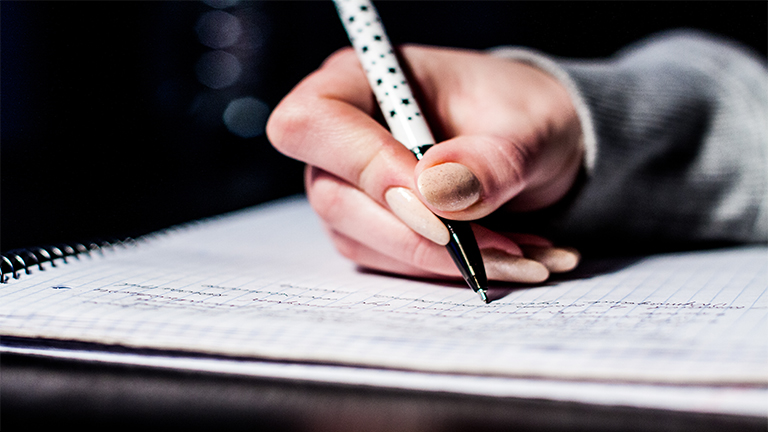 State leaders are looking for a new model to boost student performance and cut down on inequity between low- and high-poverty school districts. (Pexels)
As state officials work to revamp Illinois' broken education funding formula, a possible solution has begun to emerge that could help boost student achievement while trimming back the largest funding gap between low- and high-poverty school districts in the country.
Under Illinois' existing school funding formula – based on a 2001 report focusing on efficient districts around the country – the state chooses a per-pupil dollar amount it can afford and works backwards to divide that amount up on student services.
But the demographics of the school districts included in that study are not at all similar to the average district in Illinois, according to Concordia University Chicago associate professor of research Michelle Turner Mangan.
"We would love to get away from that (formula)," said Mangan, noting that even the authors of that 2001 report have since advised against its use in Illinois. "There really isn't anybody defending the way we are currently doing it."
One potential fix could be an evidence-based model, one of four approaches states can use to determine school funding "adequacy," or the amount of money needed to get every student up to state standards.
What separates the EBM from other models is that it examines national best practices for student achievement and costs those out to reach its adequacy rate, leading to a transparent process that lets school districts and parents see exactly where their dollars are being spent.
The formula also ties in resources such as professional development for teachers, instructional coaches at each school and improved technology inside the classroom.
"What those strengths bring to the table is what I think we've been missing in our formula for decades," said state Sen. Andy Manar (D-Bunker Hill). "It's not just some shot in the dark, it is based on a model that has been built to reflect the cost of providing education to students in Illinois."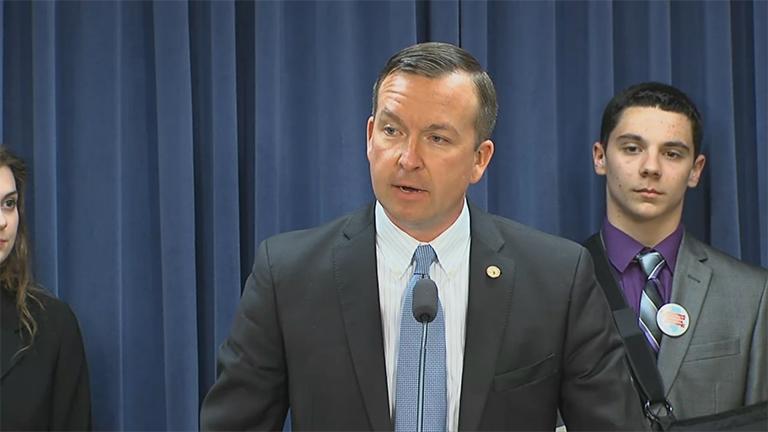 Earlier this year, state Sen. Andy Manar introduced legislation aimed at bringing equity to Illinois' education funding formula.
Mangan, who has worked extensively with EBM authors Allan Odden and Lawrence Picus, gave a presentation earlier this month on that model to Illinois' new School Funding Reform Commission – a team of 25 bipartisan legislators tasked with rethinking the state's existing education funding formula.
In their report, Odden and Picus define four elements a state must undertake to ensure the EBM model is successful: identify what's needed to dramatically improve student performance; cost those strategies out; hold students, teachers, schools and districts accountable for their results; and build constraints to make sure schools use key resources to boost student achievement.
Illinois schools received just 19.6 percent of their funding from the state during the 2013-14 school year – not only ranking dead last in the country, but also coming in at less than half the national average of 46 percent. The per-pupil spending rate for Illinois students in fiscal year 2017 is set at $6,119 per pupil, according to the Center for Tax and Budget Accountability, an amount that has not changed for eight years.
Critics of the state's current funding formula have said it's too reliant on property taxes and does not provide enough funding to higher-poverty districts. The state is also the most regressive in the nation when it comes to bridging the funding gap between its low- and high-poverty districts.
Earlier this year, Manar – who serves on the education funding reform commission – introduced a bill to reduce that inequity by shifting money from wealthier districts to poorer districts, with cuts to wealthier districts being phased in over four years.
Still, he said that plan is not in competition with an evidence-based model, and he plans to support any solution that improves equity.
In their research, Odden and Picus found full-day kindergarten and class sizes of 15 or fewer lead to substantial increases in student performance, particularly for low-income and minority students. Their model also includes resources to further aid high-poverty students, including tutors who are available two hours before or after the school day, additional guidance counselors and an extended summer school program.
Five other states currently employ the EBM model, according to Mangan, and have done so with varying degrees of success.
In Vermont, legislators determined they did not need to spend additional money on education, but simply rethink its allocation. In Wyoming, the system is recalibrated every five years, and Mangan said the model there has been implemented with the most fidelity. Both states placed in the top 10 of Education Week's 2016 state rankings for school funding and overall grade.
But in Arkansas, the formula led to increased funding across the board without any targeted goals, and student achievement has not seen much improvement.
The difference between success and failure, Mangan says, is effective management. But even the success the model has had elsewhere doesn't guarantee a positive outcome if it is put into place in Illinois.
"Illinois is not Wyoming," Manar said. "Illinois is as diverse of a state as there is in the country – diverse in its student body, diverse in the needs of its school districts and we're not a one-size-fits-all state. That's one of the problems we have right now that has led to the worst equity gap in the country."
The education funding reform commission has a self-imposed deadline of Feb. 1, 2017 to produce its report in order to allow the Illinois General Assembly time to pass legislation during its spring session, but it's unclear whether or not they'll meet that goal.
The commission is still set to review other possible funding solutions and will need to figure out how to fully fund any revamped formula, given that it may need additional resources.
While Mangan sees political urgency as the only potential roadblock to education funding reform in Illinois, Manar said he has seen a renewed focus on the issue in Springfield.
"Two years ago I was the only guy with a (funding reform) bill – now there are a half dozen others," he said. "That is in stark contrast to two years ago when people wouldn't even touch this issue. So that's progress to me."
Follow Matt Masterson on Twitter: @ByMattMasterson
---
Related stories: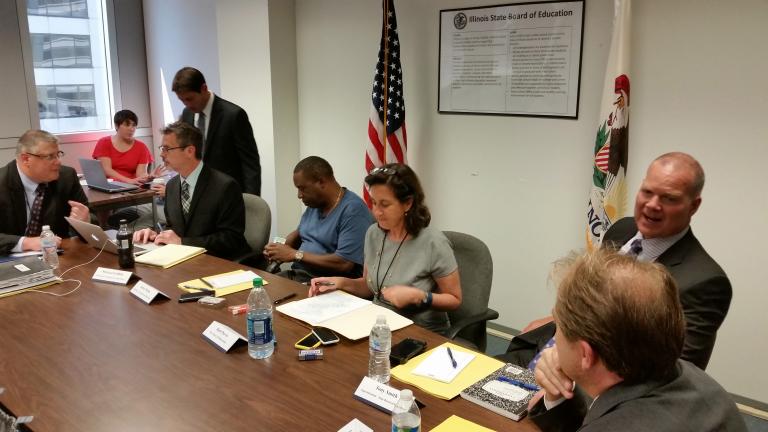 Reform Commission Takes 1st Look at New School Funding Model
August 3: Illinois may become the ninth state since 2000 to adopt a new education funding system, and state leaders are hoping a new reform commission can figure out how its current formula can be fixed.
---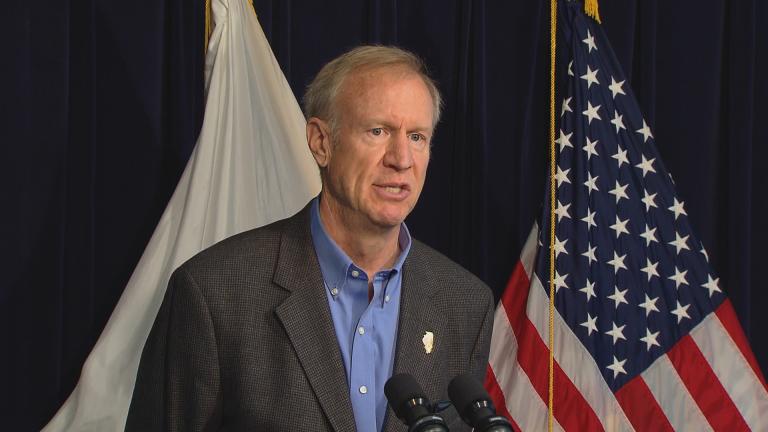 New Commission Forms to Solve Old Problem: Education Funding
July 12: It's not the first education funding reform committee in Illinois, but the governor says he's hoping this one will be the one to get the job done.
---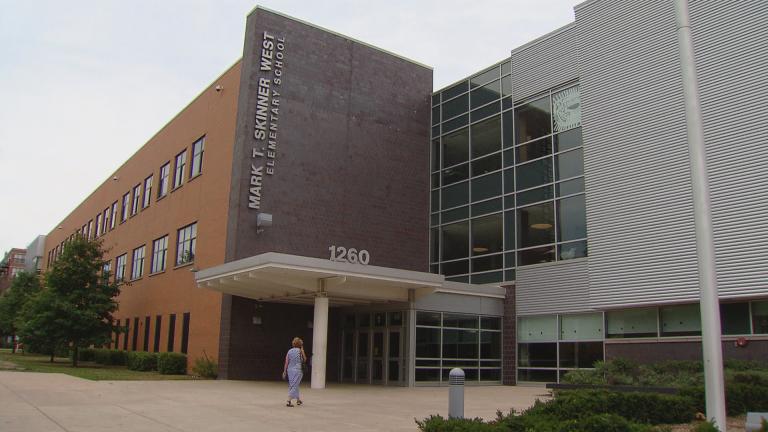 Widening the Divide: School Improvements and Racial and Class Inequities
July 7: Why does one crowded CPS school look forward to a multimillion-dollar annex while another, just a few blocks away, fears closure for under-enrollment?
---