Video: Kyle Whitehead, government relations director for the Active Transportation Alliance, joins us to discuss Chicago's ranking on a list of best bike cities in the U.S.
---
Chicago is the best U.S. city for biking, according to a national cycling publication.
In its rankings published Monday, Bicycling magazine applauded the city's commitment to adding new bike lanes and improving access to bike-share resources for underserved communities.
The publication commended Mayor Rahm Emanuel for making good on a 2011 promise to add 100 miles of protected bike lanes in four years, which he reached – and surpassed – in October 2015. Building on that network, Emanuel announced a plan in April to build 50 miles of improved bike lanes, including curb-separated paths for cyclists, by 2019.
Not everyone agrees with the magazine's list. John Greenfield, an editor for the transportation news website Streetsblog who also writes a transportation column for the Chicago Reader, pointed to other cities he believes are more accommodating to cyclists.
"I think it's kind of absurd to say that Chicago is a better place to ride a bike than Portland, Oregon, where there's more than three times as much biking going on," Greenfield said. "Or even Minneapolis, where you can get to lots of places you need to go on off-street trails.
"But we have done some pretty impressive stuff over the last five years," he added.
Greenfield said the Chicago's size and car-oriented culture pose challenges to cyclists. Urban areas where more residents don't own automobiles, such as New York City, make cycling a more attractive travel alternative, he added.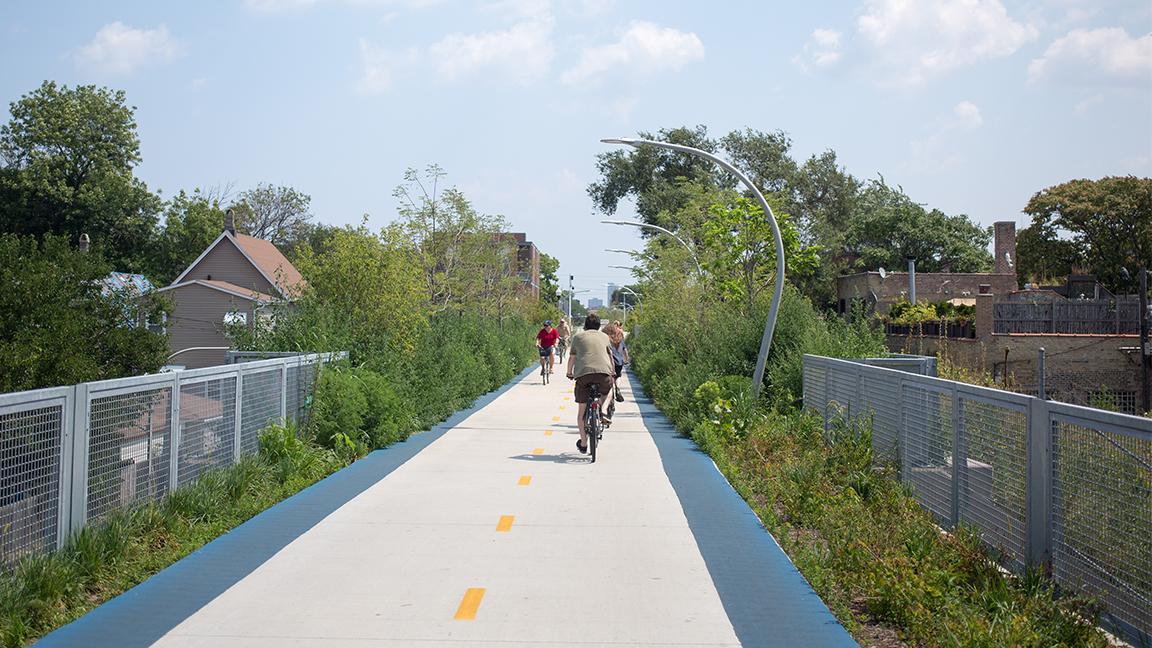 The Bloomingdale Trail, also known as the 606, was opened by the city in 2015. The nearly three-mile elevated pedestrian and bike path runs through the West Town, Logan Square and Humboldt Park neighborhoods. (Victor Grigas / Wikimedia Commons)
Streetsblog, which tracks fatalities of cyclists in the city, has recorded four such deaths in 2016. The incidents occurred between June and August and each involved a commercial vehicle. Eight cyclists died in 2015, according to Streetsblog. Greenfield said boosting ridership will make a difference.
"If we really want to be an excellent biking city, we need to get more people biking," Greenfield said. "And we need to make it safer for people biking – those things go hand in hand."
Expanding the city's bike-share program plays a role in getting more riders on the streets.
Both Greenfield and Bicycling magazine praised the Divvy for Everyone program unveiled in July 2015, two years after Divvy was introduced in Chicago. The initiative offers $5 annual Divvy memberships to residents ages 16 and older who are at or below 300 percent of the Federal Poverty Level. For a single member household, that's an annual salary of $35,310 or less (riders younger than 16 years old must have a parent or guardian who qualifies).
The program is funded by grants from the Better Bike Share Partnership, a national initiative for equitable bike infrastructure, and Divvy sponsor Blue Cross Blue Shield of Illinois.
Every two years, Bicycling magazine ranks the best cities for cycling by combing through census data and department of transportation statistics from more than 100 U.S. cities. Population size, median home value and number of bicycle-friendly businesses factor into each city's ranking. Cycling organizations and riders are interviewed for their input.
In 2014, the magazine gave Chicago second place, behind New York City, for best U.S. biking city. San Francisco was the runner-up this year.
Follow Evan Garcia on Twitter: @EvanRGarcia
---
Related stories: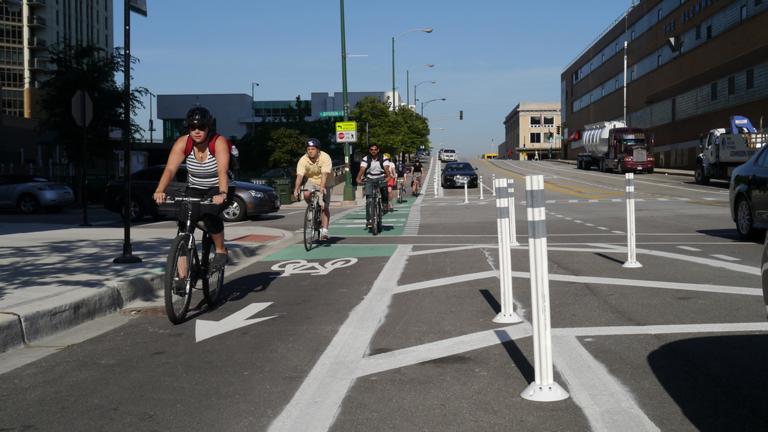 Recent Fatalities Raise Questions About Chicago Bike Safety
Aug. 25: Four cyclists have been killed this summer in Chicago. Wednesday night, another was struck in a hit-and-run in the Loop. Join us for a discussion on bike safety with the advocacy director for the Active Transportation Alliance.
---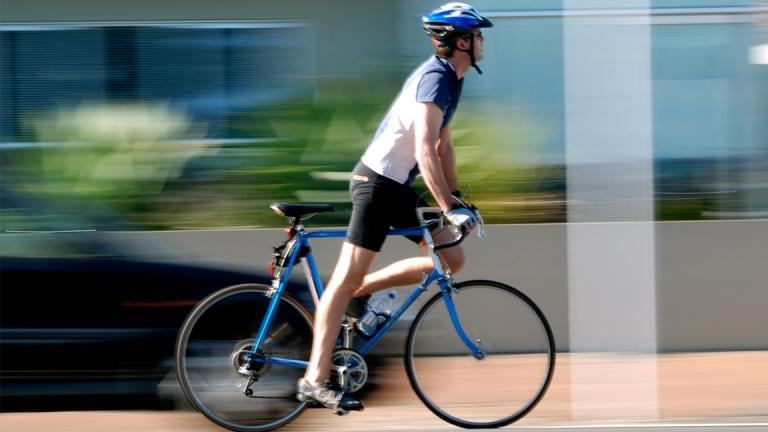 New Bike Law Gives Cyclists the Right of Way in Illinois
Aug. 19: Just days before two cyclists were fatally struck by automobiles in Chicago, Gov. Bruce Rauner signed legislation strengthening the rights of cyclists.
---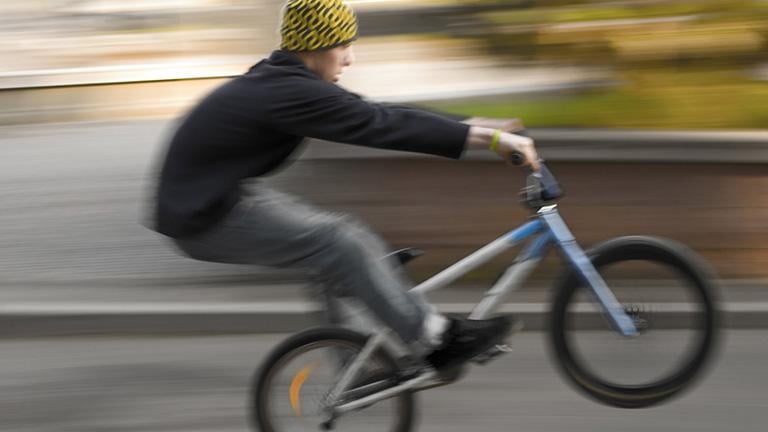 Mayor Breaks Ground on 40-Acre Bike Park on Southeast Side
June 13: Billed by the city as the first park of its kind in the Midwest, Big Marsh Bike Park will open this winter at a former industrial site that's now part of a 270-acre habitat restoration project.
---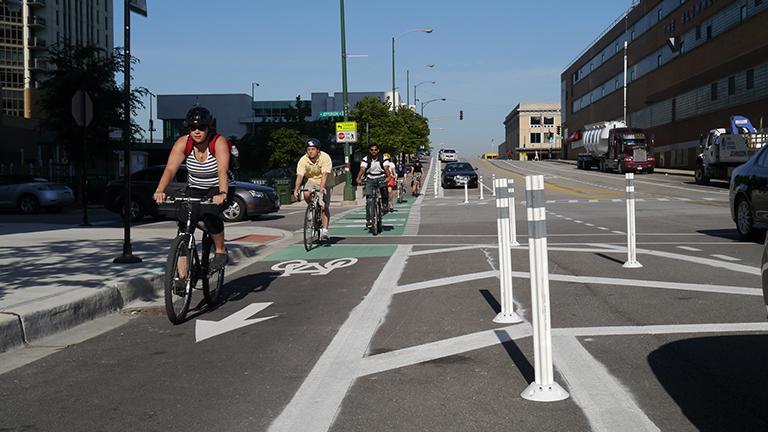 Chicago to Build 50 Miles of 'Better Bike Lanes'
April 11: Mayor Rahm Emanuel on Monday unveiled a new plan to build 50 miles of "better bike lanes" in the city over the next three years.
---