Once again, U.S. Sen. Dick Durbin gave an impassioned speech Thursday morning before the Illinois delegation at the Democratic National Convention, sounding more like a candidate for governor than ever.
He confirmed reporting by "Chicago Tonight" that he would make a decision on entering the race after the November election, saying he'd consult with his wife and make a formal announcement.
"I don't want to be coy about this, but I'm not going to announce now," he said.
---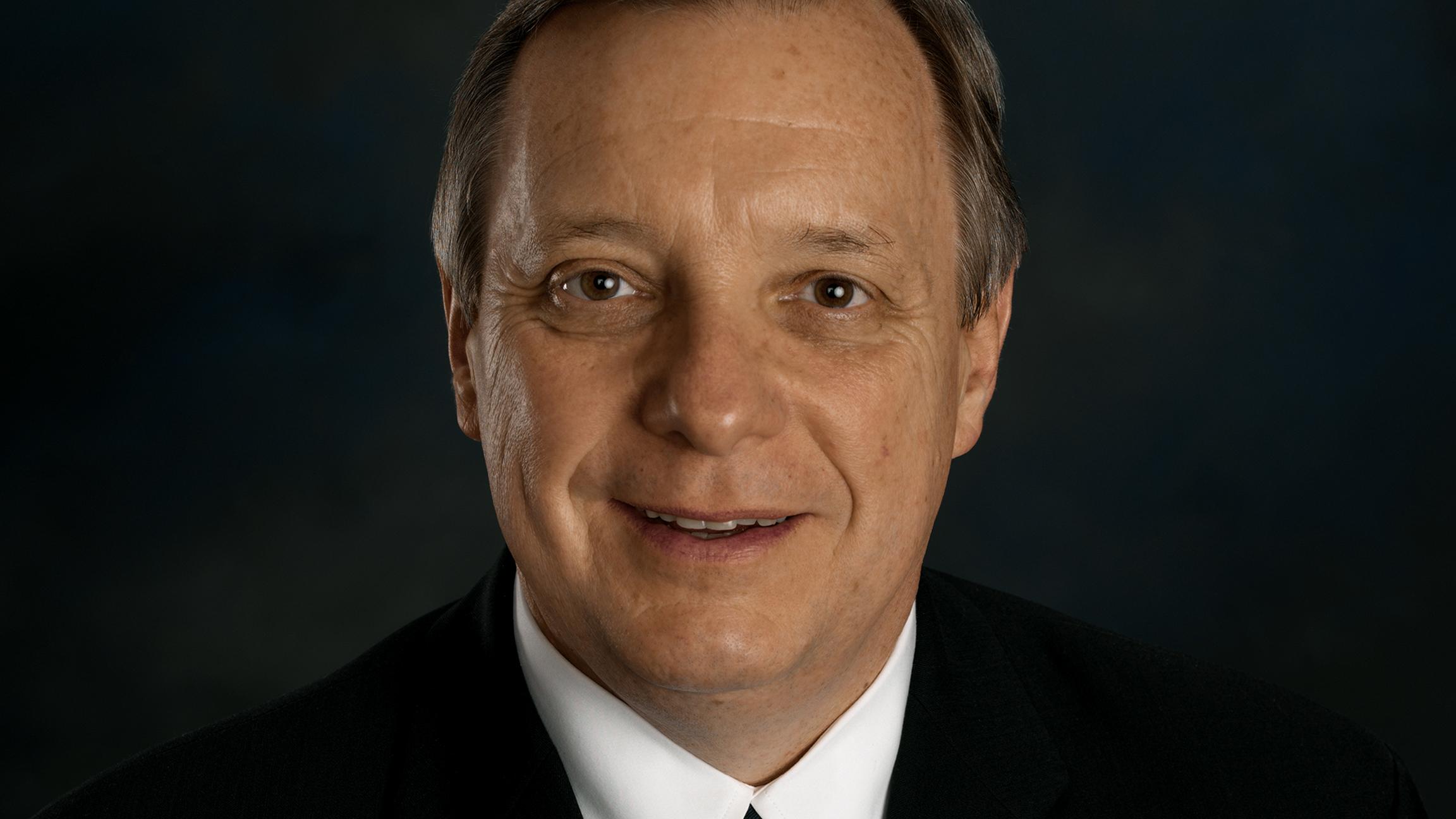 Related: Voters Favor Durbin for 2018 Governor's Race, Poll Shows
---
Durbin forcefully condemned the tenure and philosophy of Gov. Bruce Rauner in his speech.
"The cardinal sin, or mortal sin, is what he's tried to do to our state," Durbin said, touting his credentials as someone who is familiar with the entire state of Illinois. "I'm from downstate. Loretta and I raised our kids in Springfield. Over the last 20 some years, we've enjoyed making Chicago our primary home away from D.C. I consider it the greatest city in the world.
"We cannot allow any politician to divide this state. We must stand together."
Thursday morning's breakfast also featured speeches from U.S. Reps. Jan Schakowsky and Mike Quigley, and Kim Foxx, Democratic candidate for Cook County State's Attorney.
Join "Chicago Tonight" for continued coverage of the Democratic National Convention all week.
Follow Paris Schutz on Twitter: @paschutz
---
Sign up for our morning newsletter to get all of our stories delivered to your mailbox each weekday.
---
Related stories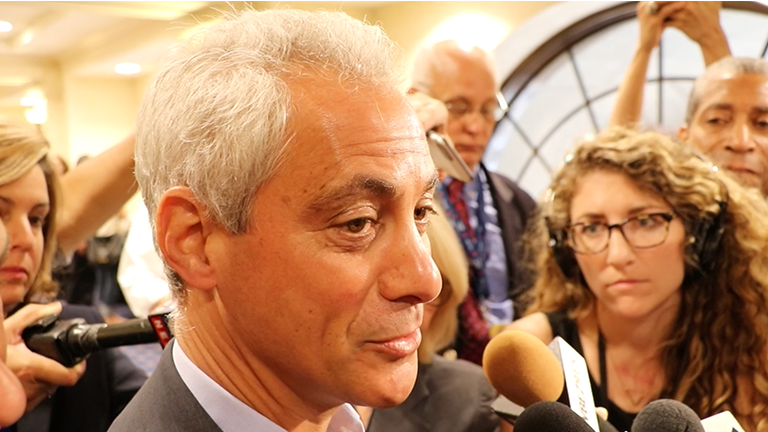 Mayor Emanuel Makes 1st Appearance Before Illinois Delegation at DNC
July 28: Largely absent from proceedings at the Democratic National Convention so far, Mayor Rahm Emanuel on Thursday appeared before the Illinois delegation at a breakfast event on the convention's final day.
---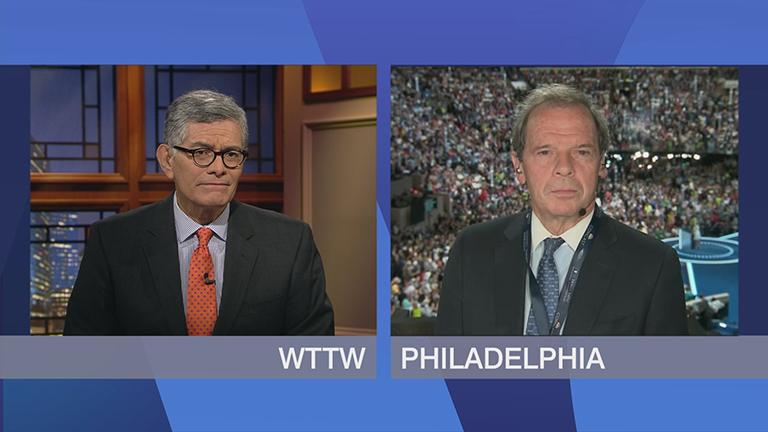 Cullerton Focused on November Election, Growing Supermajority
July 27: While many in his party are already looking ahead to 2018, Illinois Senate President John Cullerton says he's focusing on the upcoming November election and growing Democratic majorities in Illinois.
---
Talk of Chris Kennedy for Illinois Governor Heats Up on Day 2 of DNC
July 26: Once again, the buzz among the Illinois Democratic delegation at breakfast Tuesday was the 2018 race for governor–and finding a challenger to take on Gov. Bruce Rauner.
---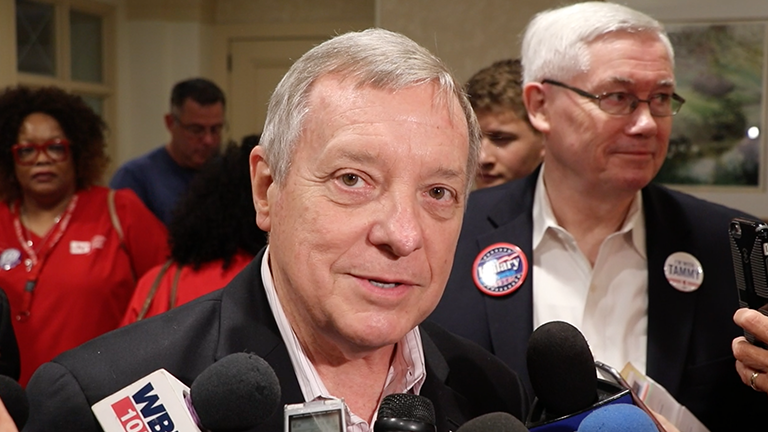 Illinois Democrats Urge Dick Durbin to Run for Governor
July 25: Gov. Bruce Rauner's agenda and finding a Democratic challenger to take him on in 2018 was the focus of the opening breakfast of the Illinois delegation on Monday at the Democratic National Convention in Philadelphia.
---