On Wednesday, the City Council is expected to vote on whether to extend the powers of city Inspector General Joe Ferguson to cover the activities of the City Council itself.
More than 30 aldermen are said to be supportive of the measure, but key alderman including chair of the City Council's Finance Committee Ald. Ed. Burke (14th Ward) and Ald. Carrie Austin (34th Ward) are trying to dilute any oversight Ferguson might have to exclude audits of key programs like the $100 million worker compensation program that Burke tightly controls.
Scorching editorials from both the Chicago Sun-Times and the Chicago Tribune have called upon aldermen to stand up for the rights of taxpayers and give Ferguson the powers he needs to hold the council to account, or as the Tribune put it: "grow a spine."
Of the four aldermen joining us for discussion, three are committed to voting for the oversight of Ferguson; one is undecided. We welcome Ald. Joe Moreno (1st Ward), Ald. Nick Sposato (38th Ward) and Ald. Raymond Lopez (15th Ward) and Ald. Scott Waguespack (32nd Ward).
Below, some highlights from our discussion.
On the push to dilute the reform proposal
"I would hope we would have learned a lesson from what we did to the [Legislator Inspector General] previously," said Sposato. "We had [Faisal Khan] in there with no power… they made him a toothless tiger … and now we're turning around and trying to do the same thing to the same thing to Joe Ferguson, and that's unacceptable."
On Inspector General Joe Ferguson's oversight
"If you look back at all the audits he's done over the years … I think he's done a fantastic job," said Waugespack.
"It's been nothing but beneficial for the city. The red light cameras, TIFs, different after school programs – I mean, you can just go down a long list that Chicago has had a problem with … There was no external audit over the police and look what that led to … so I think his office is the right place for us to go."
On voting in favor of expanding the Inspector General's oversight
"I should not be looked at any differently than the men and women that are in our alleys picking up garbage, than the clerks that are down at City Hall," said Moreno. "[Legislative Inspector General Joe Ferguson] should be emboldened to look at us the same way as every other 30,000-plus employee of the City of Chicago, period."
On the newer version of the ordinance that has drawn criticism
"I don't think we're not expanding his power… for the first time, with either version [of the ordinance], City Council will be under the Inspector General Joe Ferguson's purview," said Lopez.
Watch the video to hear what our panel says about today's rejection of Mayor Rahm Emanuel's tobacco tax and where they stand on CPS contract negotiations with CTU.
---
Related: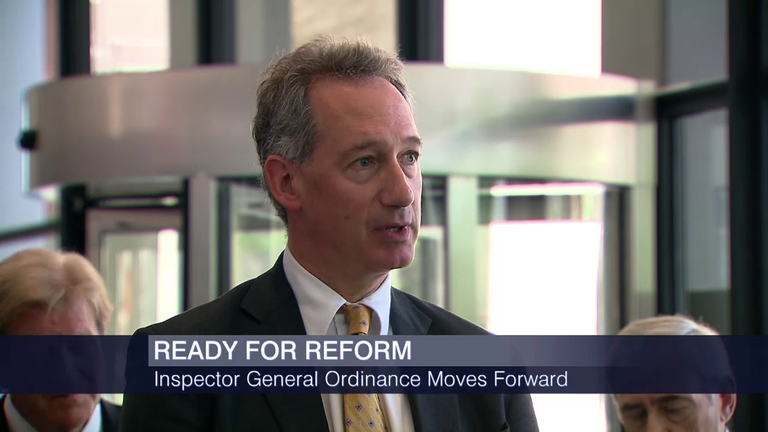 Aldermen Move to Empower Inspector General Joe Ferguson
Jan. 11: Who is going to make sure Chicago aldermen play by the rules? A major step forward Monday in determining the answer to that – a sign that City Council could finally be ready for real reform and transparency. But will powerful forces derail this latest effort? Paris Schutz has details.
---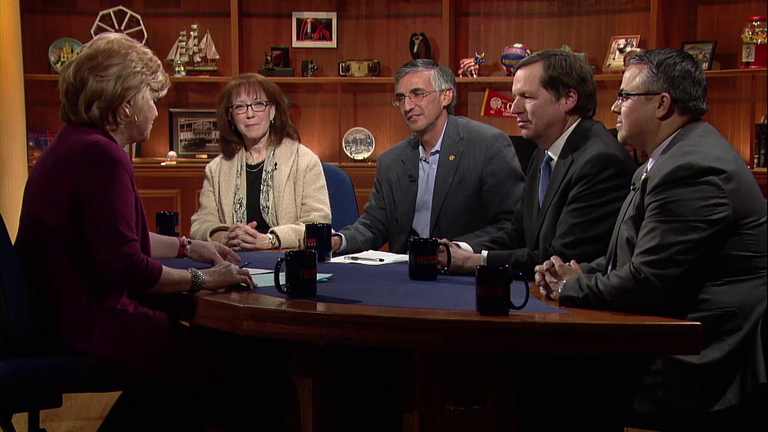 Aldermen Weigh In on City Finances, Inspector General
Jan. 11: As Chicago aldermen push for new oversight of City Council and take a hard look at proposals to borrow billions, they're also faced with ongoing ethics questions about the city's Law Department and police review authority. A panel of aldermen joins us to discuss those issues.
---