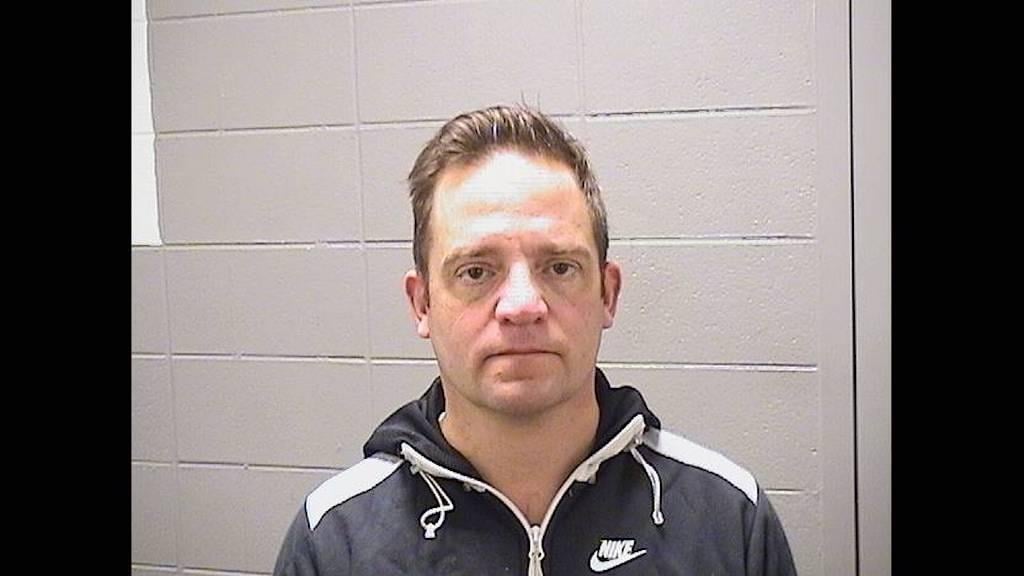 Proco "Joe" Moreno (Cook County Sheriff's Office)
Just over a week after he was taken into custody on a bond violation, former Chicago Ald. Proco "Joe" Moreno will be released from the Cook County Jail on condition he begin alcohol treatment following his arrest on drunk driving charges.
Judge William Hooks on Friday issued a new bond of $5,000 for the former 1st Ward alderman, meaning Moreno must pay 10% of that amount to be released from the jail. Hooks last week ordered Moreno to turn himself in at the jail, calling him "a danger to the community" after Moreno allegedly struck several vehicles in the Gold Coast while driving drunk last month.
"No more surprises, Mr. Moreno," Hooks said after granting the new bond. "No more cars, no more surprises with any accidents."
"Absolutely not," replied Moreno, who appeared in an orange jumpsuit from the jail during the virtual hearing. "Thank you, your honor."
While he won't be held on electronic monitoring, Moreno was issued a curfew from 9 p.m. to 7 a.m. and will not be allowed to drive until he's able to get his driver's license — which was confiscated following his latest arrest — back from authorities.
He and his defense attorneys, Travis Richardson and Ald. Howard Brookins (21st Ward), also must come up with an alcohol treatment plan at a facility within the next 30 to 45 days. Brookins appeared during Friday's hearing despite being issued a $5,000 fine last month for violating the city's Governmental Ethics Ordinance by defending clients — including Moreno — in criminal cases involving the Chicago Police Department.
Moreno had previously been issued bond on charges of insurance fraud and obstruction of justice after he allegedly made false claims both to Chicago police and his insurance agency that his Audi A6 had been stolen out of his garage sometime before Jan. 4, 2019.
However, Moreno had turned the vehicle and its keys over willingly only hours earlier to a woman he had previously dated, according to prosecutors.
While out on bond in that case, Moreno was arrested again in December 2020 after he allegedly drove that same Audi into eight vehicles over a three-block stretch before crashing into a tree. Prosecutors said Moreno was found behind the wheel of the vehicle as it continued accelerating into the tree, and his blood alcohol level was allegedly three times the legal limit of .08.
During Friday's hearing, Hooks said it was a "miracle" that neither Moreno nor anyone else was injured, and repeatedly stressed that he wants Moreno to take his upcoming treatment seriously.
"If you've got family that's still living, I don't think they want to go to a service where you're laying in a box about to be dropped in the ground," Hooks said. "I want you to live through this case, whether it's guilty, not guilty."
Moreno is due back in court for a hearing in March.
Contact Matt Masterson: @ByMattMasterson | [email protected] | (773) 509-5431
---