The City Council's Workforce Development Committee Monday approved a measure that would give the inspector general Joe Ferguson, who oversees the mayor's office and other executive departments, the power to investigate aldermen.
This means Ferguson could initiate his own investigations, without signed and sworn complaints from whistleblowers, and he'd be equipped with the resources to do it.
[Aldermen Weigh In on Replacing Chicago's Legislative Inspector General]
It was a neck-and-neck race between this and a competing proposal to keep around a separate Legislative Inspector General. The plan was to hire someone to replace the recently departed Faisal Khan, who had very little power to do anything. But that proposal is dead on arrival for the time being.
The aldermen believe Ferguson is a competent investigator, and they say it's about time City Council had one of those.
"The objective of this legislation is to show that aldermen and their staffs are not above the law," said Ald. Michele Smith (43rd Ward). "I trust Ferguson to separate the wheat from the chaff."
The ordinance became fast-tracked toward passage when the mayor's floor leader and committee chairman, Ald. Pat O'Connor (40th Ward), signed on in support and called it for vote. But even he said it doesn't necessarily mean the bill is fast-tracked to clear its final hurdle: full City Council approval.
"Obviously I think it's a good idea," O'Connor said. "But I don't say that I've cornered the market on good ideas, and there are members of City Council that feel it should go a different way. That's why we'll have a discussion on it and determine where it goes."
Ald. Will Burns (4th Ward) was skeptical of the proposal, even though he's supported the concept in the past. Burns believes that by giving Ferguson broad authority to investigate, it could open the door to scurrilous complaints and retaliation from political foes.
"Nobody doubts Joe Ferguson is a good investigator, but what about when someone else holds that office? How do we protect City Council and their staffs then?" Burns said.
The ordinance is many years in the making, famously opposed by powerful Aldermen Carrie Austin (34th Ward) and Ed Burke (14th Ward).
Several aldermen characterized Monday's vote as a definitive weakening of Burke's political muscle; he has not been able to convince more aldermen to go his way. Burke brushed by reporters when asked to comment on it today. It now goes to the full City Council for consideration Wednesday, barring other maneuvers to table it.
Aldermen Consider Nearly $3 Billion in Borrowing
Also Monday, aldermen took action on $2.6 billion in new borrowing the mayor wants that "Chicago Tonight" reported about last Wednesday.
The city's Chief Financial Officer Carole Brown answered tough questions from aldermen about the somewhat unusual move to seek approval of all of the year's borrowing in one fell swoop. Experts have called this a huge amount, especially given the junk status of most of the city's bonds.
The borrowing will go toward paying for infrastructure projects in each ward, airport improvements, and water and wastewater improvements. A huge chunk of the borrowing will be used to pay penalties and refinance hundreds of millions in debt the city already has incurred: $100 million alone will be borrowed to pay banks a penalty on risky variable rate deals the city entered into with Mayor Richard M. Daley.
[City to Borrow Up to $3 Billion in 2016]
Brown explained that the city's tanking credit rating caused the rates on those deals to go way up, and that it's less costly to pay the penalties to terminate the deals than continue paying the higher rates. Some aldermen asked the finance and legal departments to sue banks to find a way to avoid those penalties, but Brown said the contracts were fairly ironclad and that she didn't see a legal pathway out of them.
The Finance Committee passed the deals Monday. They will go before the full City Council Wednesday, although aldermen have told us they will seek to delay a final vote on it to try and scrutinize all of this a little further.
Follow Paris Schutz on Twitter: @paschutz
---
Related stories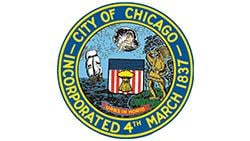 Aldermen Weigh In on City Finances, Inspector General
As Chicago aldermen push for new oversight of City Council and take a hard look at proposals to borrow billions, they're also faced with ongoing ethics questions about the city's Law Department and police review authority.
---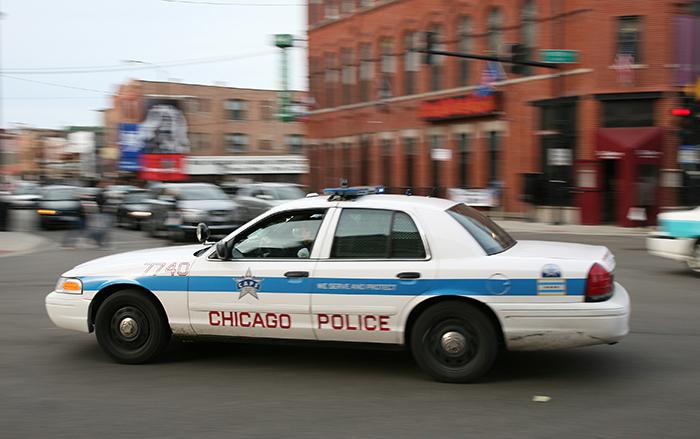 Chicago Police Board President on Superintendent Search
Tuesday the public gets to have its say in the search for the city's new police superintendent. Lori Lightfoot, president of the Chicago Police Board, joins "Chicago Tonight" to talk about the search.
---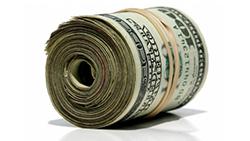 City to Borrow Up to $3 Billion in 2016
A comprehensive list of nearly all of the planned borrowing to be done in 2016 was disclosed last week by Chief Financial Officer Carole Brown.
---