Chicago Police Superintendent Garry McCarthy got an earful from aldermen today, many of whom are calling for him to be fired.
McCarthy appeared before the City Council at the police budget hearing, and he responded to aldermanic anger over the surge of violent crime in some Chicago neighborhoods. Mayor Emanuel also weighed in on the embattled superintendent.
McCarthy sat for more than five hours of grilling, listening as aldermen told him they were fed up, that they felt his policies had failed. McCarthy implored them to hold the whole system accountable, from the State's Attorney's office to Springfield, for failing to pass tougher gun laws.

Your policies are failing my ward, and they're failing the city of Chicago.
–Ald. Emma Mitts (37th Ward)
---
Today's hearing comes after a group of African-American aldermen–including many Mayoral allies–made the surprise move to call for his firing amid higher murder totals and what they see as a lack of diversity in the police department. McCarthy, as he entered council chambers today, shrugged off the criticism.
"I try not to be personal. I've been doing this for a long time. I've got pretty thick skin and a pretty thick head at the same time. So I try to take it in stride," he said.
Most aldermen used today's hearing to express their anger, rather than ask questions. Although the answers the questions elicited did not seem to change any minds of the aldermen who have asked the mayor to remove him.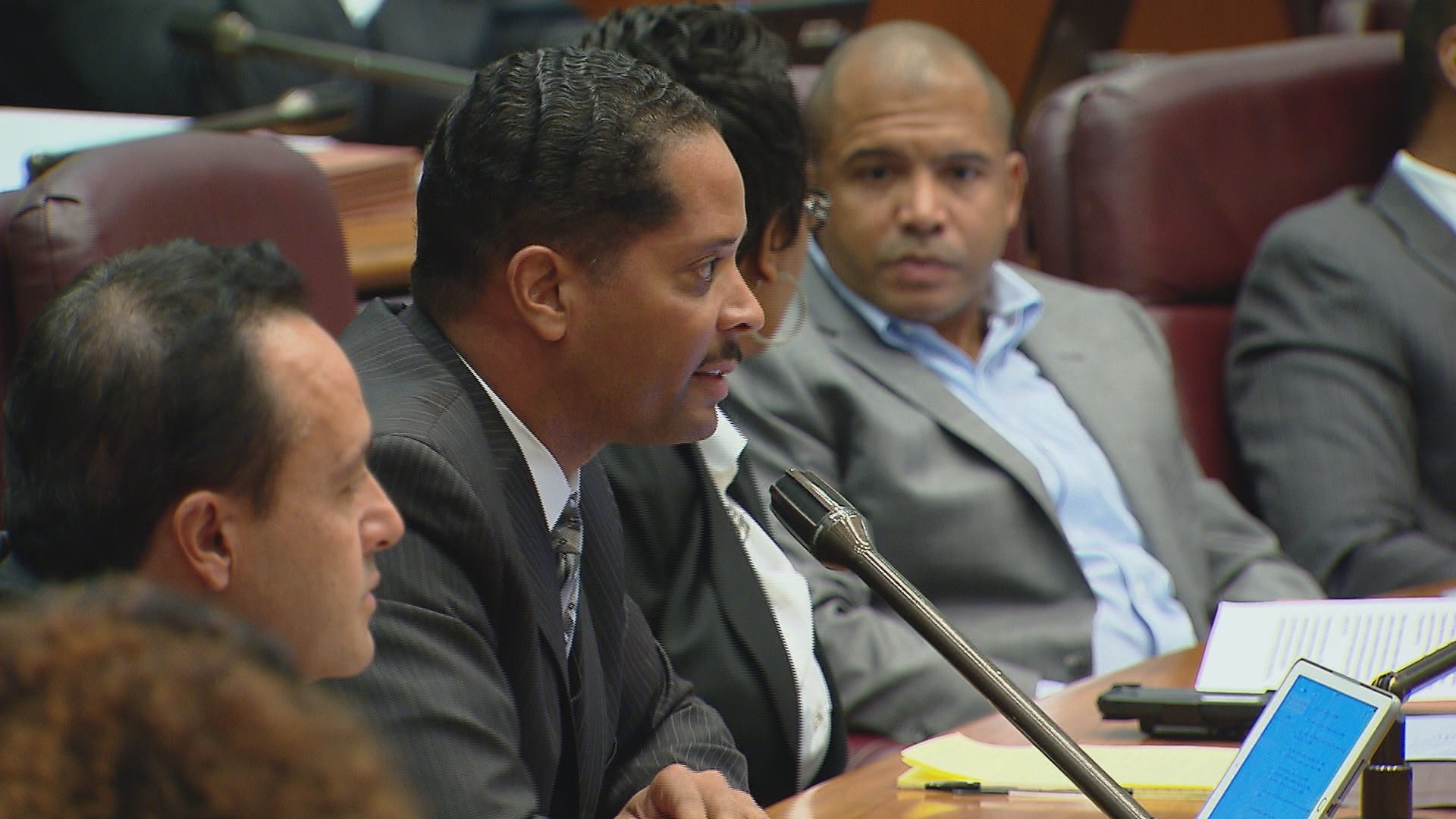 "You are not the smartest person in the room all the time," said Ald. Anthony Beale (9th Ward) who accused McCarthy of failing to return any of his phone calls. "You have to listen to what other people have to say. I'm hoping that you change the error of your ways."
"Your policies are failing my ward, and they're failing the city of Chicago," said Ald. Emma Mitts (37th Ward).
In a heated exchange, the committee's chairperson, who was presiding over the hearing, appeared to have had enough.
"Tell us what it is we could do to help the police department rid ourselves of this violence," pleaded Ald. Carrie Austin (34th Ward).
"Let's go to Springfield," McCarthy responded.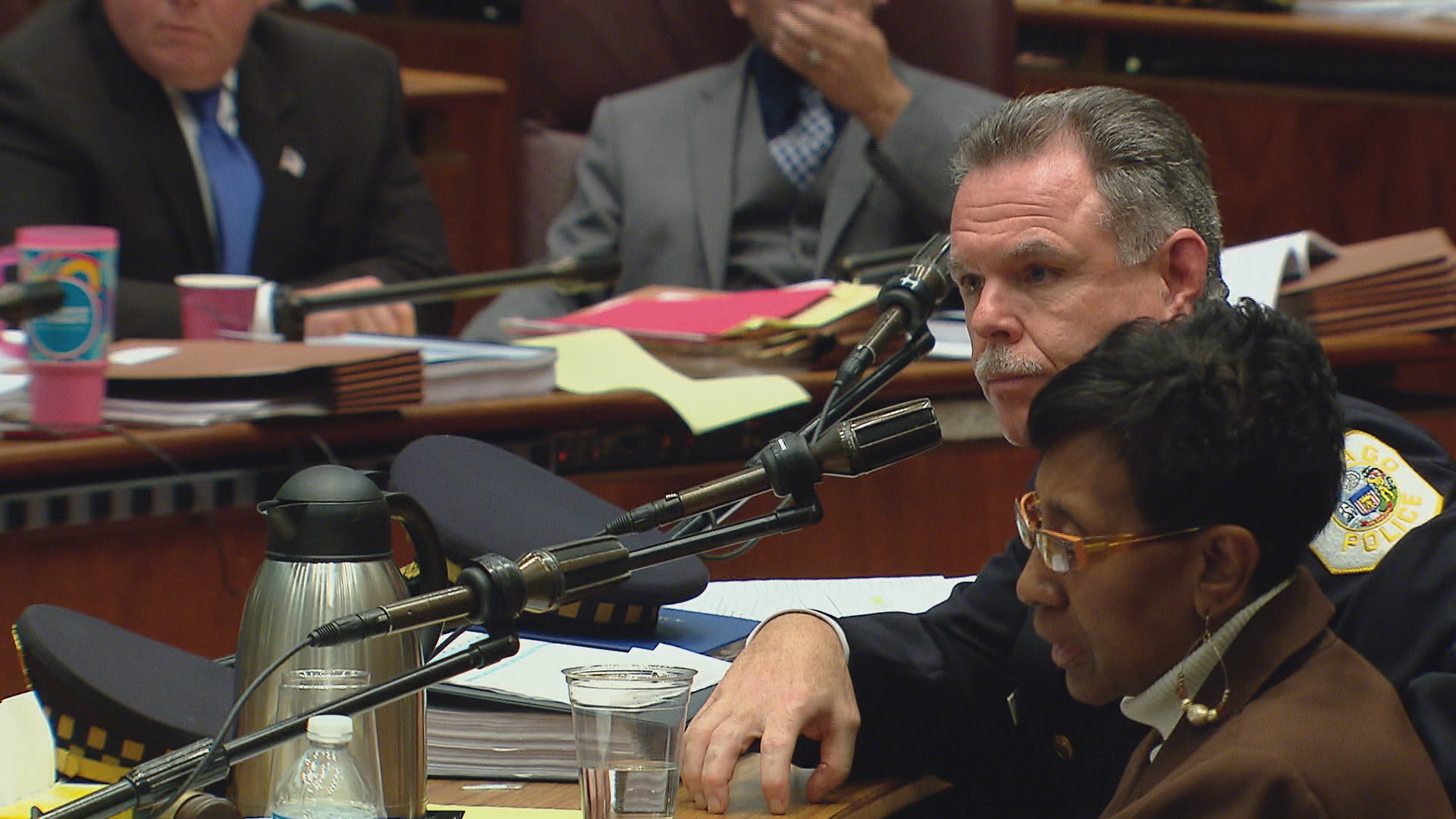 "And if you get the law changed, what is it still that we can do as elected officials that's going to better our community and allow our children to have a life to live?"
"Hold the entire system accountable," he said.
McCarthy acknowledged the higher shooting numbers this year and said the community was not doing enough to respond. He also defended his policies, saying the exact same ones worked in New York when he was a member of the NYPD.
"You see the results that can happen when people work together with legislators, prosecutors, judiciary, police departments, to ensure that it's all operating in sync. That's why New York gets the results it's gotten," he said. "I was there when it happened, I helped make it happen."
Other troubling statistics we learned from today's hearing:
Of hundreds and hundreds of shootings that have occurred, only 8 percent of them have been solved. 47 percent of murder cases have been solved, he says, although that includes murders from previous years as well. Also, 78 percent of gun violence victims are African-American; 16 percent are Hispanic; 6 percent are white or Asian.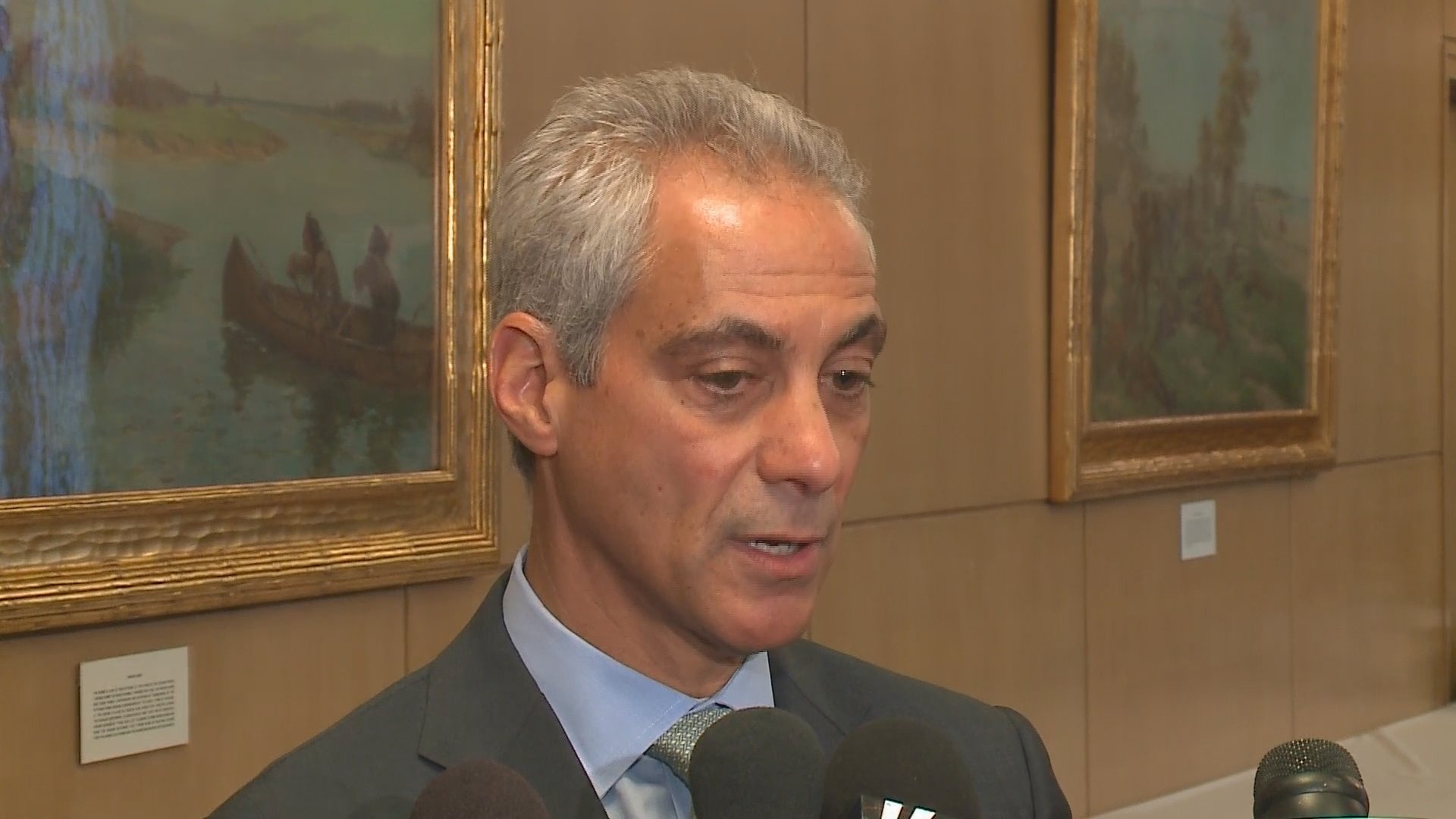 Meanwhile Mayor Emanuel said that he understood the cries of the black caucus, but he's backing McCarthy.
"I stand by the Superintendent, I stand by the men and women of the police department," Emanuel said. "My focus is on gangs and guns, not on Garry."
---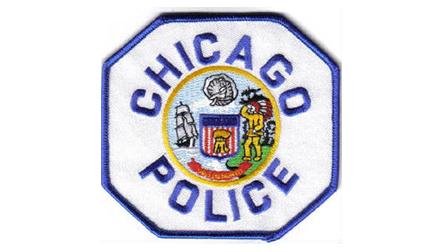 Tonight we'll also ask a panel of aldermen what they think of McCarthy's testimony at City Hall and what changes they want to see at the police department.