Last week, the Illinois Supreme Court dealt Mayor Rahm Emanuel a huge blow, overturning reforms to two pension funds for city workers.
The city had argued requiring workers to pay more and receive lower cost-of-living adjustments was legal, because in return Chicago would guarantee previously unsecured retiree benefits.
But the state's high court wasn't having it. Tuesday on "Chicago Tonight," the mayor said that while he disagreed with the ruling, it provides the city two paths going forward.
"One, contractually negotiate with labor. And I will sit at the table, and we'll do it in a way that's fair to taxpayers and fair to people that work for the city," Emanuel said. "And then the other approach is the choice method through legislation that [Senate President John] Cullerton's talked about. And both of those, I think, are the right roads to take. I want to see an agreement. It's not only good for employees, fair to taxpayers, I think it's most importantly also for the health and financial health of the city of Chicago."
Jim McNamee, president of the Illinois Public Pension Fund Association and Karen Pierog, a Chicago-based correspondent for Reuters who covers state and municipal bonds in the Midwest, sat down with host Carol Marin on "Chicago Tonight" to talk about the fallout from the ruling and what's next for pension reform in Chicago.
On the city's downgraded bond rating
"[The bond markets] are saying that they're concerned about the city's financial situation based on the finances that they're seeing right now," McNamee said. "Going forward it needs to be an economic solution. You need to have economic expansion in the city. You're going to have to come in with other revenue services to fund the pensions, and so we're going to have to figure that out. It can't be done on the backs of the participants."
"Fitch ratings already downgraded to one notch above junk, and Moody's already has the city at junk," Pierog said. "All three [credit rating agencies] warned in the wake of this ruling that, 'hey, if you don't come up with a realistic plan, you're going down further' … This city loves to borrow money. The further they go down, the more expensive it is for the city to borrow."
On a possible day of reckoning for the city's pension funds
" [Chicago's pension crisis] happened because they were using the old multiplier effect," McNamee said. "They did not fund these pensions according to an arc at all … it wasn't a very sane methodology – it was absolutely crazy."
"All sides need to come to an understanding that they're going to have to fund these pensions – that's been the problem all along," McNamee said."They look at this as non-working money. It's money that they're not controlling. It's sitting off to the side for employees who've already retired, so therefore it doesn't work real well for them … It's money going towards previous service given. So we really need them to bite the bullet, fund the pensions and do the right thing, but the problem is that they keep putting off another year." 
Pierog said that the police and fire pensions are actually in better shape thanks to a state law.
"There was a state law passed … that forced the city to make the higher pension payments, and that led the city to enact that huge property tax increase with the current budget. But with labor and municipal fund, they only have like 10 years … then you're in a pay-as-you-go situation, and that would be a huge chunk of your budget. Then you would have no money for police. You wouldn't have money for fire."
---
Related Stories from "Chicago Tonight"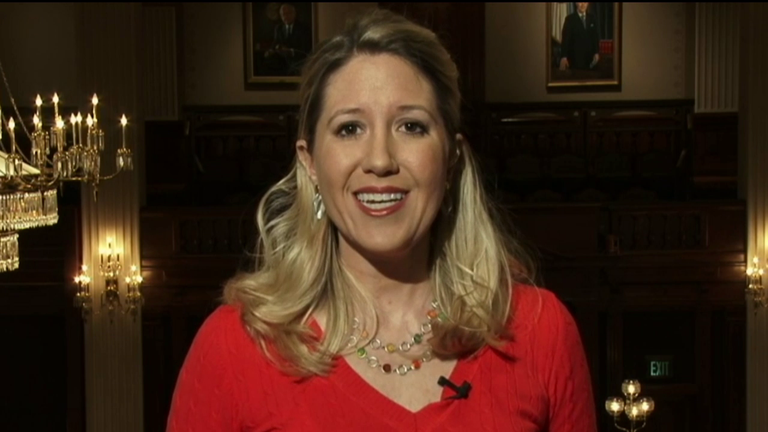 Illinois Supreme Court Crushes Emanuel's Pension Rescue Plan
March 24: The Illinois Supreme Court dealt Mayor Rahm Emanuel a major setback Thursday in his efforts of saving two of the city's four public employee pension funds, which city officials say could go broke within the next 15 years.
---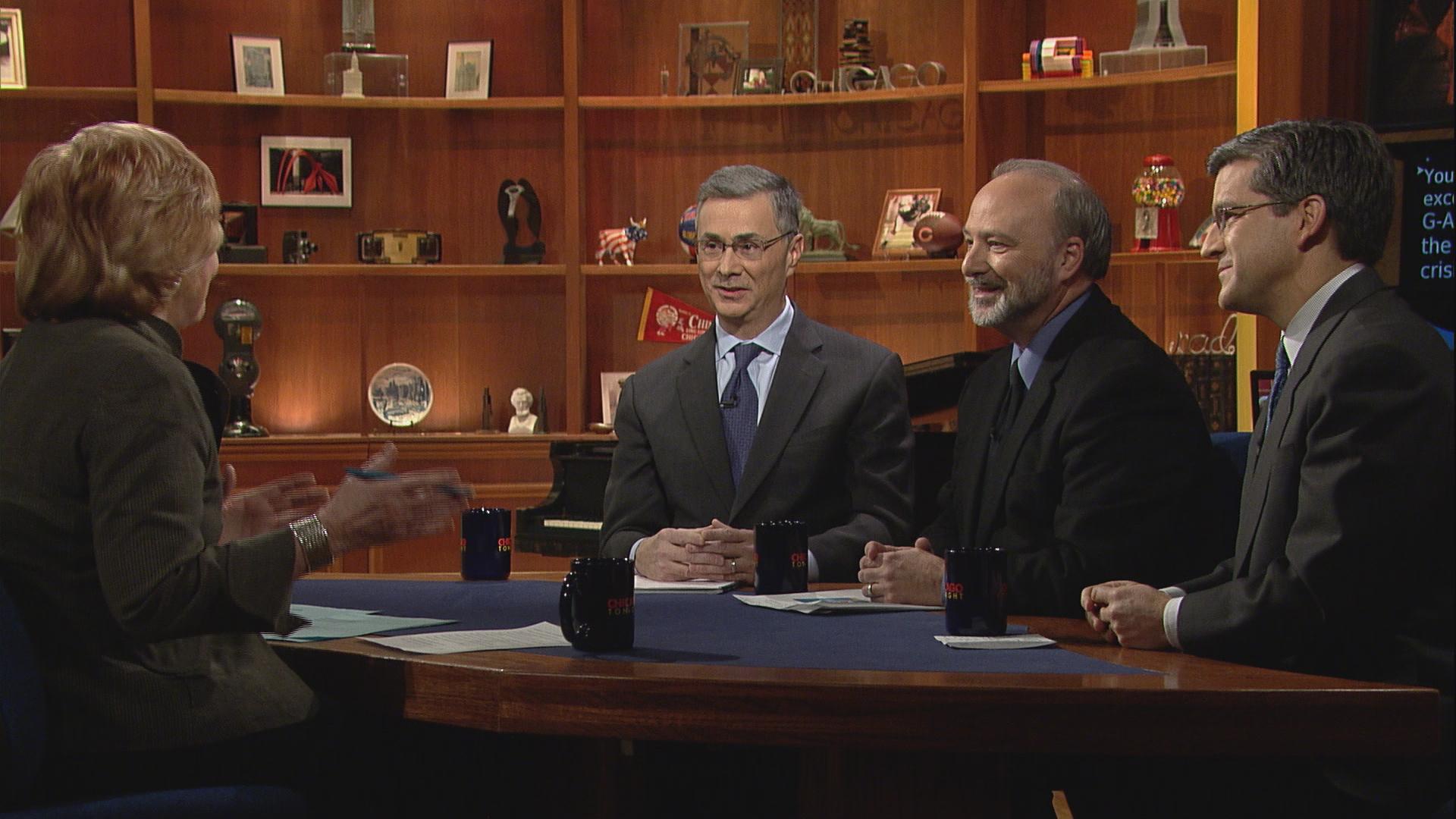 Saving Illinois' Pension System
Jan. 27: After the Illinois Supreme Court ruled a pension reform plan unconstitutional, lawmakers have failed to come up with a solution to a problem that worsens with each passing day. Could some form of federal bailout or bankruptcy restructuring be the answer?
---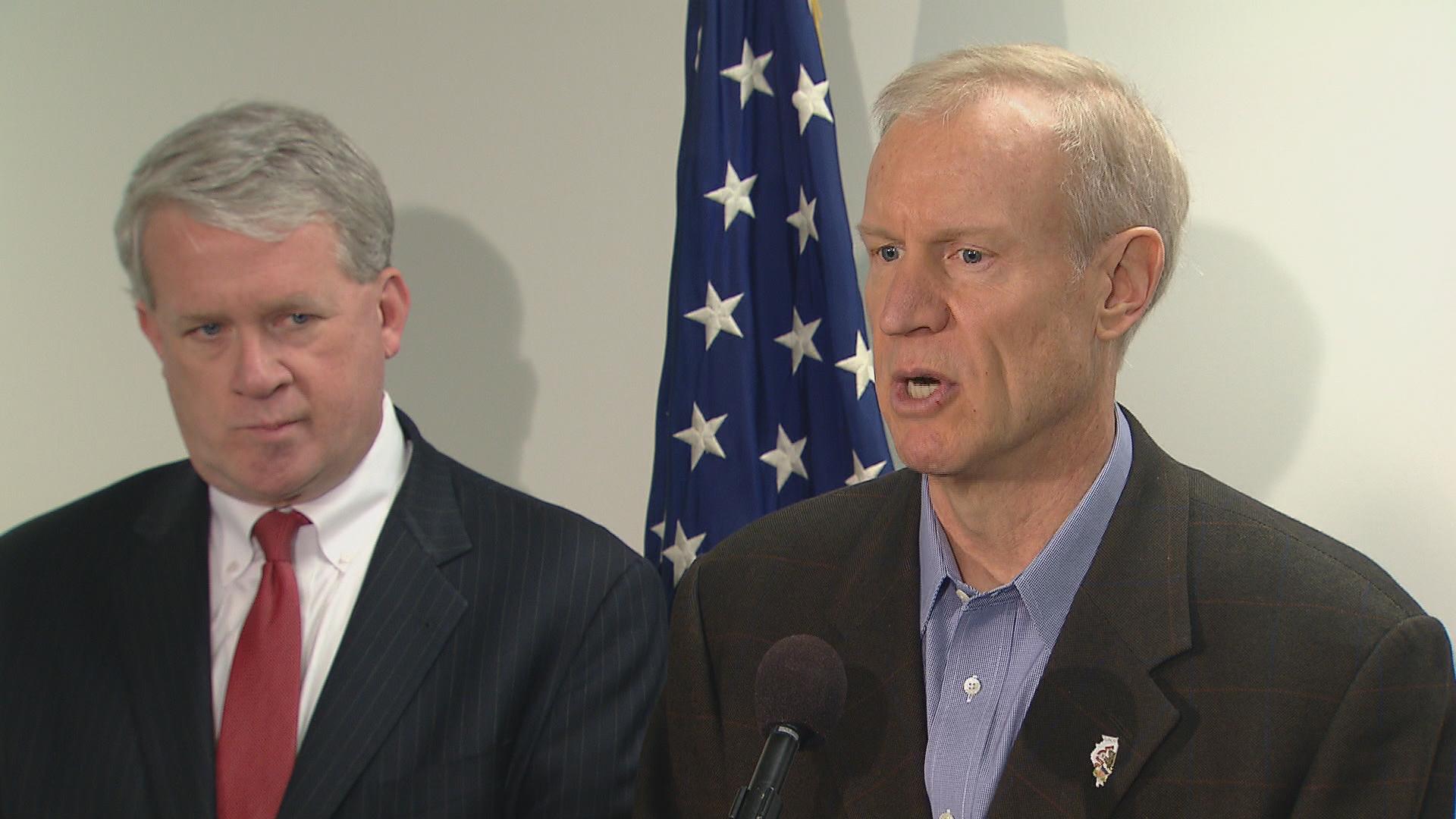 Gov. Rauner, Republicans Tout John Cullerton Pension Plan
Jan. 21: Gov. Bruce Rauner says he and Senate President John Cullerton have a deal on major pension reform, but it fell apart as the day went on. What happened?
---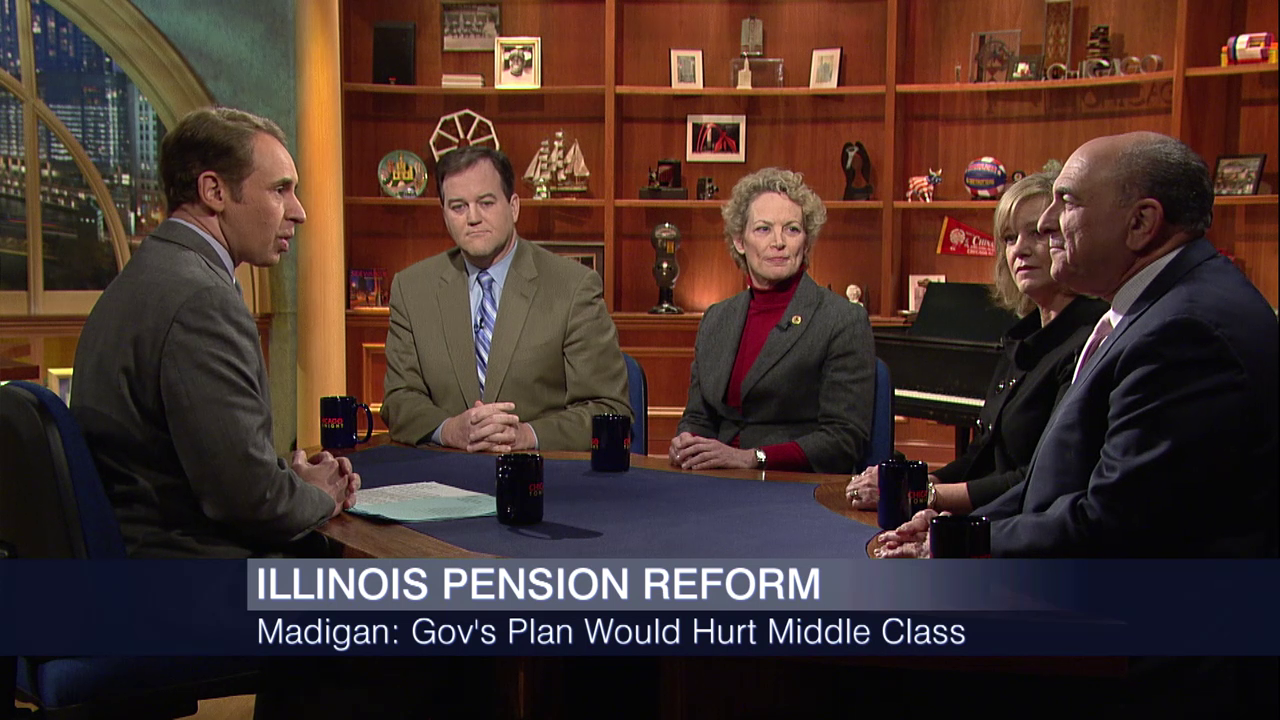 Lawmakers Discuss Governor's Pension Proposal, Democratic Response
Jan. 21: Republican Gov. Bruce Rauner announced a pension deal to reform Illinois' troubled state retirement system, but Democratic leaders in the legislature quickly pushed back on the plan.
---