Interim Chicago Police Superintendent Eddie Johnson is within reach of becoming the permanent police superintendent.
A City Council committee on Tuesday gave a thumbs-up to an ordinance that will temporarily suspend the legally required process for selecting a police superintendent, and make the mayor's pick permanent.
The maneuver appeared to be unanimous, but did not come without some debate.
In a very swift move, aldermen on the City Council Public Safety Committee voted to amend section 2-84 of the city's municipal code – the code that says the Police Board needs to initiate a search for a new superintendent. Instead, the move on Tuesday creates a one-time exception to allow the mayor's pick for interim superintendent, Eddie Johnson, to become full time.
The move happened despite some concern that City Council was throwing out a decades-long process to appease the mayor's whim.
"I think the process is flawed," said Ald. Patrick Daley Thompson (11th Ward). "If we think that we have the right candidate, and going forward we don't need to follow the police board process, then don't have this ordinance sunset."
"This sets a dangerous precedent, because we can just say 'Well, we don't like this, so we can just change it," said Ald. Susan Sadlowski Garza (10th Ward).
"Nobody's trying to circumvent the process," said Ald. Anthony Beale (9th Ward). "The process took its course. The mayor wasn't comfortable with the three finalists. So, because of the time it would take to redo this process over again – would take entirely too long – when the mayor has confidence in a person to take the lead of this department right now."
Tuesday marked Johnson's first appearance before City Council. Alderman received him very warmly. There were no questions about the inspector general probe into whether or not his fiancée, a police lieutenant, was part of a possible exam cheating issue. Instead, aldermen praised the pick and kept their questions to issues of manpower and morale.
[Related: Chicago Police Department Under Scrutiny Amid Cheating Probe]
"I ask one thing: fix it. I know you can. Bring back the morale. Make the men and women proud to wear the uniform," said Ald. Anthony Napolitano (41st Ward), a former police officer.
Johnson responded to questions about increased cops on the street and reduced overtime by saying "everything's on the table," and promised to tackle the recommendations made by the Mayor's Task Force on Police Accountability. The Chicago Tribune has obtained an early draft copy of the report which it characterizes as scathing, not only on the police department, but on the Independent Police Review Authority (IPRA), the embattled agency that handles investigations of police misconduct.
"Misconduct at any level cannot be tolerated, and that starts with me," Johnson said. "There's a huge difference between an honest mistake and intentional misconduct, we have no place for them on the Chicago Police Department."
Follow Paris Schutz on Twitter: @paschutz
---
Related 'Chicago Tonight' content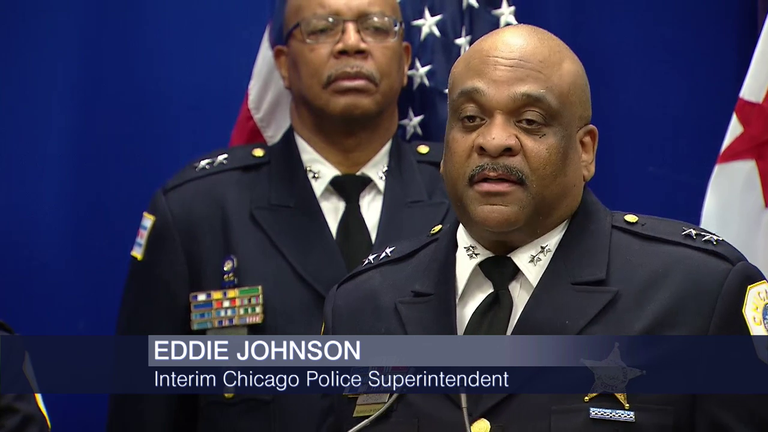 Aldermen Approve $6.5 Million in Police Misconduct Payouts
April 11: Aldermen on Tuesday are widely expected to approve a one-time change to city law to name Eddie Johnson the permanent Chicago Police Department superintendent. The move comes on the heels of a committee vote Monday to approve another $6.5 million in payouts to victims of police misconduct.
---
Aldermen Sound Off on Next Top Cop, Calls to Abolish IPRA
April 7: Could reports of an exam-cheating probe related to Eddie Johnson's fiancée derail his confirmation as top cop? Should IPRA be abolished? A panel of aldermen tackle these questions and more.
---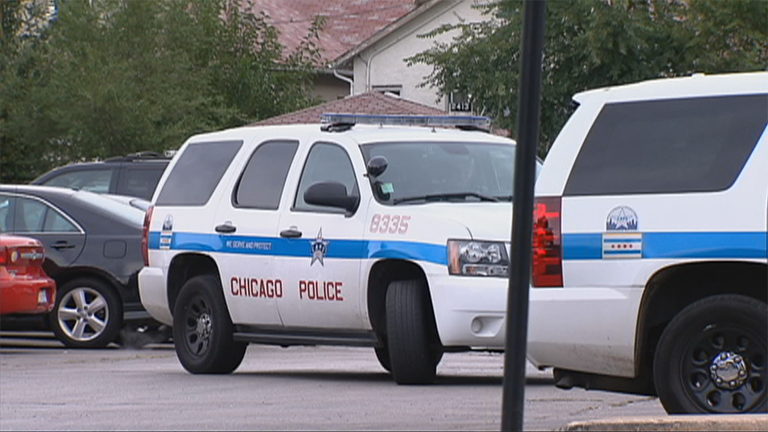 Chicago Police Department Under Scrutiny Amid Cheating Probe
April 5: On Tuesday, a City Council member called for the abolishment of the Independent Police Review Authority, and a new report cites allegations that the fiancée of new police superintendent Eddie Johnson is part of a probe into cheating on a lieutenant's exam.
---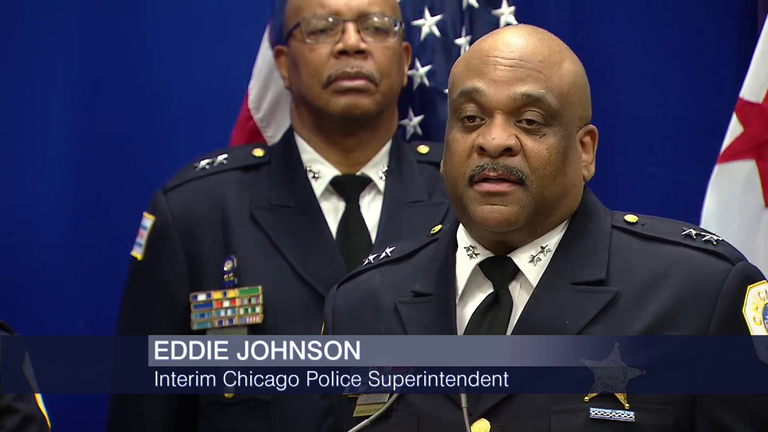 CPD Insider Eddie Johnson Selected as New Interim Superintendent
March 28: In a surprise end-run, Mayor Emanuel shuns the recommendations of his police board and makes it known he wants Eddie Johnson to be police superintendent.
---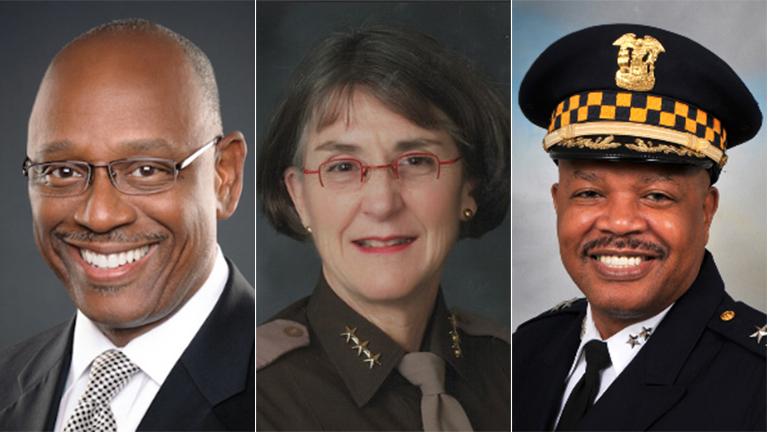 Chicago Police Board Approves 3 Finalists for Superintendent
March 17: After a nationwide search that lasted nearly four months, three finalists for Chicago police superintendent were named. Among them are 36-year Chicago police veteran Eugene Williams and two outsiders, Cedric Alexander and Anne Kirkpatrick.
---