The video cannot be displayed.
Another City Council committee meeting, another multimillion dollar payout approved to compensate a victim of police misconduct.
Aldermen and even Emanuel administration officials Monday expressed frustration over the continued police settlements while the officers involved escape charges and stay on the job. Monday's settlement comes on the eve of interim Chicago Police Department Superintendent Eddie Johnson's appearance before the City Council.
Aldermen and even the city's top lawyer who has to settle these cases, Steve Patton, admit that the lack of training and police oversight is leading to all of these payouts taxpayers make to families of victims. The payouts total around $500 million since 2004. One alderman even suggested that police officers take out an insurance policy to pay for these claims themselves.
The City Council's Finance Committee approved a $6.5 million payout Monday. Of that payout, $5 million went to the family of Philip Coleman, who was Tasered in his cell 16 times in 2012 by police officers and then dragged down the hallway. Coleman eventually died.
Surveillance video of the incident was released soon after the Laquan McDonald case and the Independent Police Review Authority only recently opened an investigation. Police officers were reassigned but still working.
Another $1.5 million went to the family of an asthmatic who died in police custody when police refused to give him his inhaler. In this case the officers are still on the street. Patton says the constant hemorrhaging of money will start to subside as new disciplinary and training procedures take hold.
"Will it be tomorrow? Next week? Six months from now? This will be a gradual thing over time," Patton said. "But as we address the issues: crisis training, de-escalation, those should over time bring down the instances like this that we have to defend. Believe me, there's nobody that would like to see fewer of these kinds of cases than me."
Meanwhile, aldermen expressed their frustration Monday that police officers keep their jobs and do not face discipline while taxpayers pay dearly for their indiscretions.
"That money could be going to fix our budget, our schools, a variety of things," said Ald. Roderick Sawyer (6th Ward).  "It can't continue to happen while these officers continue to be employed on the street."
Sawyer suggests changing the city contract with the police union and giving the superintendent unilateral ability to fire bad officers – a power the superintendent does not currently have.
Superintendent search
Also Monday, there is word that interim superintendent Eddie Johnson will likely be made permanent this week. Aldermen in a committee meeting Tuesday will consider voting to allow a one-time exception to the superintendent search process. It would allow the mayor to forego a police board search and just make his pick – Eddie Johnson – permanent.
Johnson was selected in an end-run by Emanuel after he rejected the candidates brought forth by the police board after a half-million dollar search process. City law says they have to start over, but aldermen seemed resigned to the fact that that would be a waste of time and money, even though throwing out a decades-long process sets a bad precedent.
"I think the process is extremely flawed," said Ald. Scott Waguespack (32nd Ward). "The mayor is basically saying 'I don't need to follow the rules.' Aldermen are split because they want to put in someone who would be a good superintendent, but they have to disregard the rules to do it."
"Chicago Tonight" was told by several aldermen that the mayor's office has lobbied hard to get near unanimous support to confirm Johnson to send a message of unity. Ald. Gilbert Villegas (36th Ward) says he'll likely vote yes, even though he doesn't like the way in which the pick came about.
"A one-time exception is something I'm willing to do," Villegas said. "But at the same time, moving forward, let's hit the reset button and follow the ordinance in place."
Meanwhile, Ald. Ed Burke (14th Ward), a former cop, said that citizens shouldn't be concerned that a decades-long process is being upended for a one-time workaround.
"What the citizens need is certainty about who is going to lead the police department during these critical times," Burke said.
Johnson will also face questioning from aldermen in committee on Tuesday. 
Follow Paris Schutz on Twitter: [email protected]
---
Related stories from "Chicago Tonight"
Aldermen Sound Off on Next Top Cop, Calls to Abolish IPRA
April 7: Could reports of an exam-cheating probe related to Eddie Johnson's fiancée derail his confirmation as top cop? Should IPRA be abolished? A panel of aldermen tackle these questions and more.
---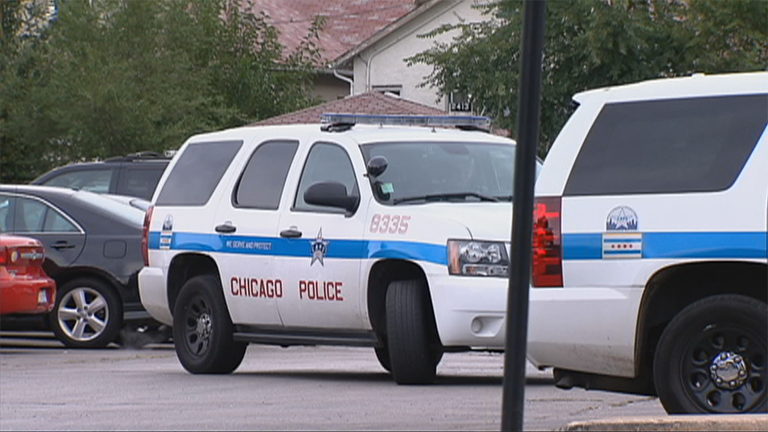 Chicago Police Department Under Scrutiny Amid Cheating Probe
April 5: On Tuesday, a City Council member called for the abolishment of the Independent Police Review Authority, and a new report cites allegations that the fiancée of new police superintendent Eddie Johnson is part of a probe into cheating on a lieutenant's exam.
---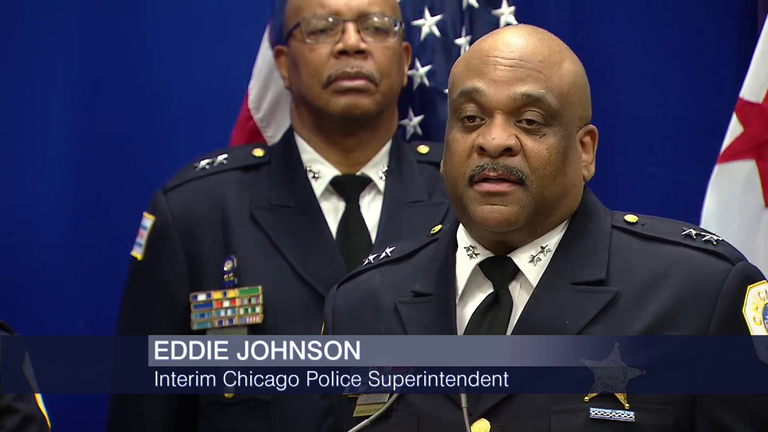 CPD Insider Eddie Johnson Selected as New Interim Superintendent
March 28: In a surprise end-run, Mayor Emanuel shuns the recommendations of his police board and makes it known he wants Eddie Johnson to be police superintendent.
---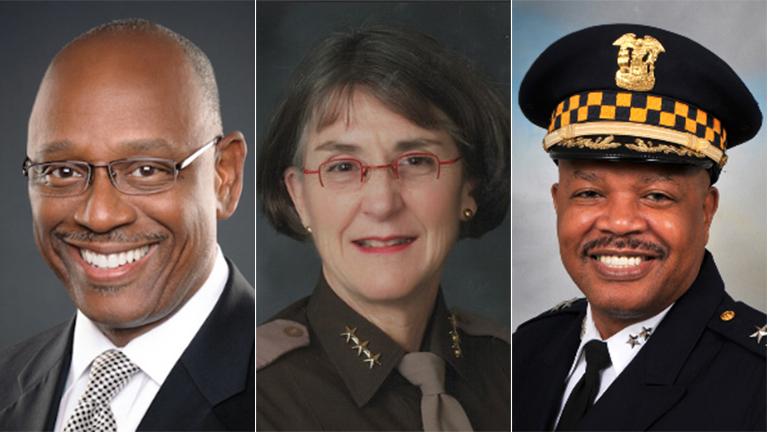 Chicago Police Board Approves 3 Finalists for Superintendent
March 17: After a nationwide search that lasted nearly four months, three finalists for Chicago police superintendent were named. Among them are 36-year Chicago police veteran Eugene Williams and two outsiders, Cedric Alexander and Anne Kirkpatrick.
---