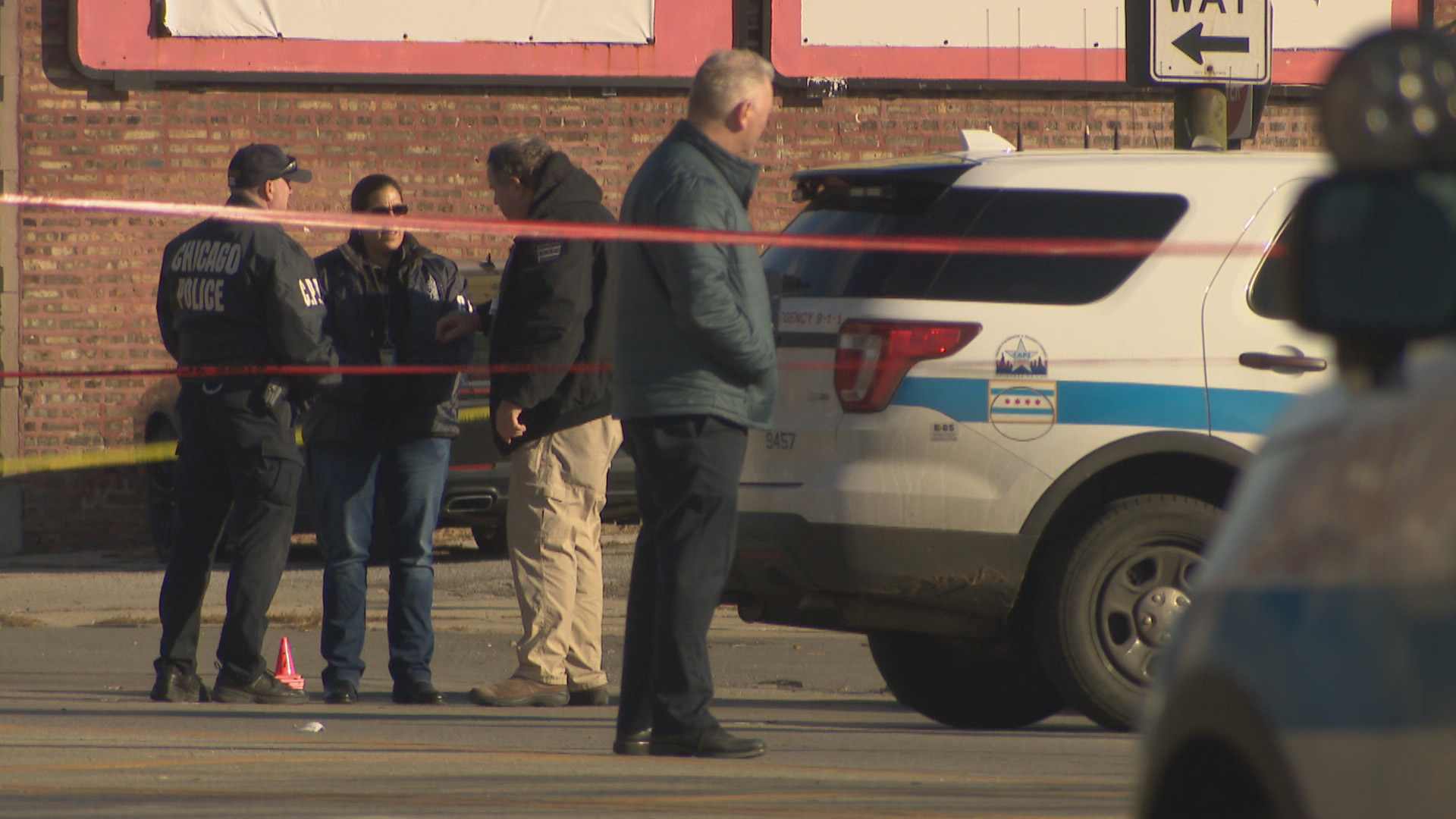 (WTTW News)
Last month, Chicago recorded its deadliest September in more than 25 years as the city approaches 600 homicides in 2020 with a quarter of the year still left to go.
The Chicago Police Department on Thursday reported there were 81 homicides last month — the most for any September since 1993 when there were 84 — as well as 309 shooting incidents and 400 victims.
The department said overall crime is down 7% year-to-date in 2020 compared to last year, but thus far the number of homicides (50% increase) and shootings (51% increase) remain well above 2019 figures.
"This has been an unprecedented year in policing, as a global pandemic and civil unrest have converged to present law enforcement with a crisis on multiple fronts," Police Superintendent David Brown said in a statement. "And yet, our officers remain committed to improving public safety despite these challenges."
Through the first nine months of 2020, Chicago has reported 2,470 shootings — which have left 3,110 victims — and 588 homicides. The city already surpassed 2019's homicide total by the end of August.
The number of September 2020 shooting incidents and shooting victims are also up 48% and 60%, respectively, over September 2019 totals.
Among the homicides recorded in September were: the shooting death of 8-year-old Dajore Wilson as she rode in a vehicle with her family; the stabbing death of Walgreens employee Olga Maria Calderon inside her Wicker Park store; and a shooting at a party on the West Side that left two dead.
Both local and national law enforcement officials touted their role in cutting the number of homicides in Chicago from July (which saw a record 105 killings) into August (63 recorded homicides).
U.S. Attorney General William Barr credited Operation Legend, a federal operation that redirected FBI, DEA and other agents into Chicago and other cities to target violent crime, with the reduction in Chicago's homicides.
Mayor Lori Lightfoot disputed that conclusion, and police officials instead said the creation of two new citywide teams — the Community Safety Team and the Critical Incident Response Team — had a more direct impact.
But even with those initiatives still in place, the number of homicides rose 29% from August to September.
The CPD on Thursday reported that the number of other serious crimes, including criminal sexual assaults (35%), burglaries (23%) and thefts (23%), were each down significantly last month compared to September 2019.
Officers have recovered more than 7,900 guns this year, 80% of which were semi-automatic handguns, according to the department. But police have also seized more than 300 assault weapons through September.
Lightfoot on Thursday said "nobody's happy with the September numbers" and called on the federal government to increase gun control measures to stop the flow of illegal firearms into Chicago.
"We are gonna continue the fight, we're gonna continue to do everything that we can to work to make Chicago and every neighborhood as safe as possible," she said. "But we need to deal with the reality of gun violence. We've got to take the gun supply out of the hands of children, out of the hands of teenagers and adults. We've got to stop the flow."
Contact Matt Masterson: @ByMattMasterson | [email protected] | (773) 509-5431
---