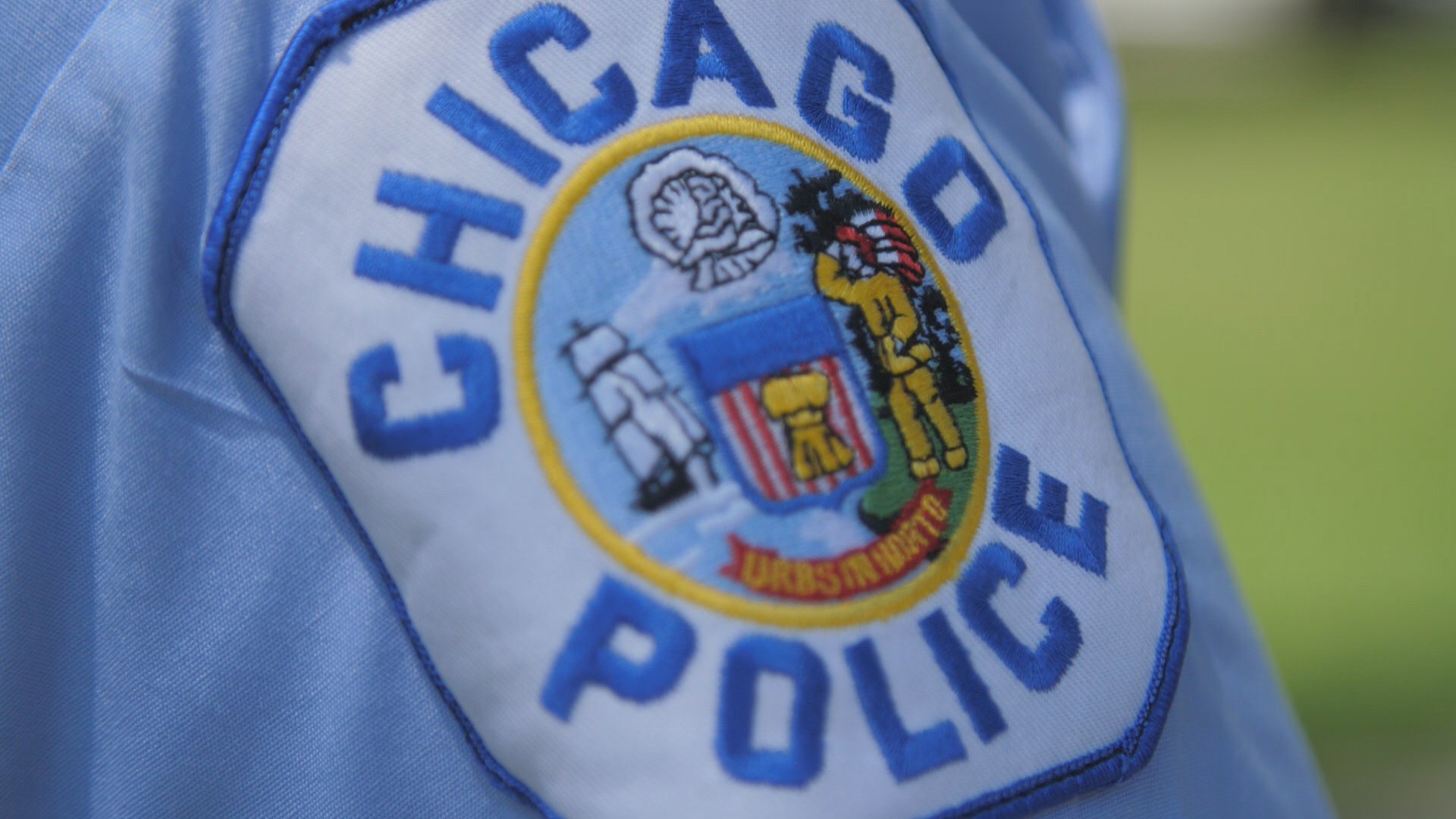 (WTTW News)
Chicago Police Superintendent David Brown again criticized a perceived lack of consequences for gun offenders, saying it's "beyond frustrating" after a man who was out of jail on electronic monitoring allegedly opened fire at a gathering early Saturday on the West Side, striking five people and killing two.
Brown's comments came Monday morning following a weekend in which 53 people were shot, 10 fatally. That included the early Saturday shooting in the Austin neighborhood in which the suspect was out of the Cook County Jail following a recent firearm arrest.
"This person has seven felonies and yet they're out on the streets in our neighborhoods on electronic monitoring," Brown said. "What are we doing? I mean it's beyond frustrating, it makes your blood boil if you're one of those victims."
The shooting occurred just after 2 a.m. Saturday during a gathering in the 100 block of North Pine Avenue. Police said the suspect, 39-year-old Timmy Jordan, drew a handgun and opened fire, hitting five people. A 47-year-old woman and 35-year-old male were each transported to Stroger Hospital where they both died.
According to CPD Chief of Detectives Brendan Deenihan, a concealed carry license holder on the scene returned fire and shot Jordan, who was charged Monday afternoon with two counts of first-degree murder and three counts of attempted murder. Deenihan said the shooting stemmed from an "escalation of a conflict" among the people at the location.
Since his tenure as superintendent began in April, Brown has repeatedly called for tougher sentences and pretrial restrictions for gun offenders, describing a "revolving door" that allows people to quickly cycle through the criminal justice system and get back onto the street.
"We're doing our part," Brown said of the police department's efforts, pointing to the 7,470 illegal guns officers have recovered this year, a total he said is higher than police have recovered in New York and Los Angeles, combined.
Advocates for bond reform have pushed back against Brown, claiming the increase in violent crime this year is not caused by having fewer people held in jail, but the "systematic disinvestment from and militaristic repression of Black and Brown communities."
Brown on Monday also announced that 47 officers would be starting their training to become district coordination officers who will work in specific geographic areas as part of the CPD's Neighborhood Policing Initiative.
That training will include lessons in problem solving, community engagement and district-specific culture and history immersion, according to Brown.
The department last month announced an expansion of this program into the 9th (Deering), 10th (Ogden) and 11th (Harrison) police districts, where these new officers will be assigned beginning next month.
Their goals are to respond quickly to non-emergency public safety issues and build trust with the residents of their assigned areas by meeting with them face-to-face and giving them their cellphone numbers.
Once they begin, Community Policing Commander Angel Novalez said these officers will receive daily morning briefings about any incidents that occurred in their areas the previous night.
They'll then spend time responding to community texts and calls they may have missed before entering their neighborhoods and engaging with community members.
"If Chicago is gonna be a safer city, reducing violent crime to historical lows, it will be because of community policing," Brown said. "The Neighborhood Policing Initiative will be the primary reason when we reduce crime to historical lows."
Contact Matt Masterson: @ByMattMasterson | [email protected] | (773) 509-5431
---