Walgreens, 1372 N. Milwaukee Ave. (Google Street View)
A Cook County judge has denied bond for the 18-year-old high school student who is accused of calmly and methodically stabbing a Walgreens employee to death Sunday inside the Wicker Park store where she worked.
Sincere Williams, 18, made his first appearance in court Wednesday, a day after he was charged with first-degree murder in the stabbing death of Olga Maria Calderon, a 32-year-old mother of two.
In announcing the charges Tuesday, Chicago police said detectives were able to track Williams from the North Milwaukee Avenue store to his home in Old Town using public and private surveillance footage, as well as a Cook County sheriff's bloodhound.
Cook County prosecutors further detailed the killing during Wednesday's hearing. They alleged Williams stabbed Calderon 10 times in the neck, head and upper back before walking from the store and changing into a second set of clothing he was wearing underneath a visible outer layer of clothes.
Those clothes and the knife were later recovered by Chicago police in nearby yards.
Assistant Cook County State's Attorney James Murphy, who said he reviewed footage of the murder from inside the Walgreens store, described the stabbing as "methodical" and said the presence of a second set of clothing shows Williams had planned the incident.
"He doesn't panic, he calmly walks away from the store, through the parking lot," he said. "He never runs, he always walks and had the presence of mind to get rid of the weapon and the distinctive clothing that police would be looking for."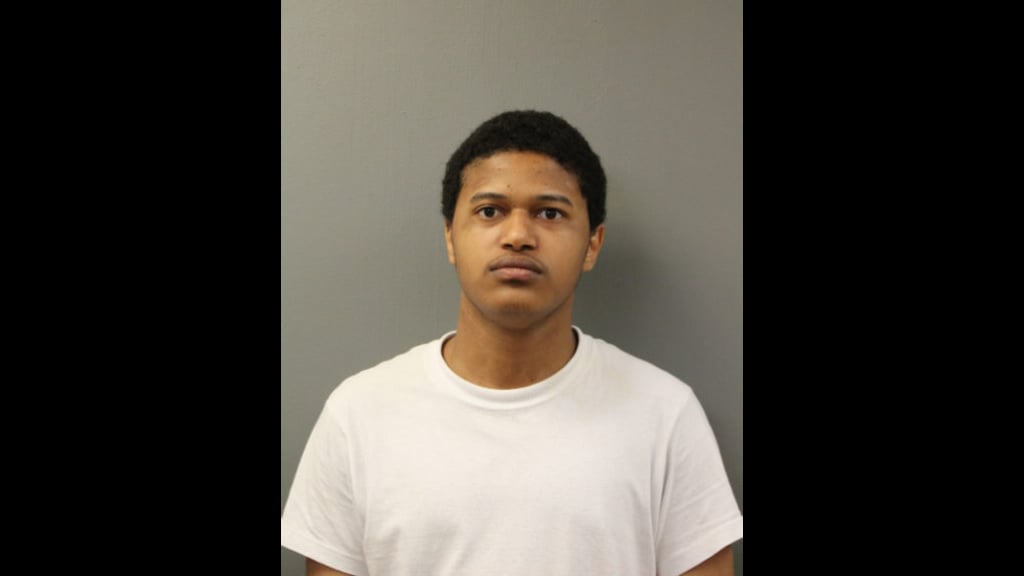 Sincere Williams (Chicago Police Department)
Surveillance footage captured Williams walking eastbound on Division Street with bloodstained pants, according to prosecutors. His face is also clearly visible, according to Murphy.
Williams is a suspect in three robberies this month, including another at the same Walgreens store just days earlier.
Williams' defense attorney said his client attends Campos High School and suffers from seizures and schizophrenia.
Murphy said his office is assuming Williams' motive was robbery, but that has not been confirmed.
"He did not take anything in this case, and when you look at the video, it does show him walk straight to the victim and then viciously attack her," he said. "So I cannot give you a definitive motive other than the fact that sometimes people just do evil things."
Contact Matt Masterson: @ByMattMasterson | [email protected] | (773) 509-5431
---