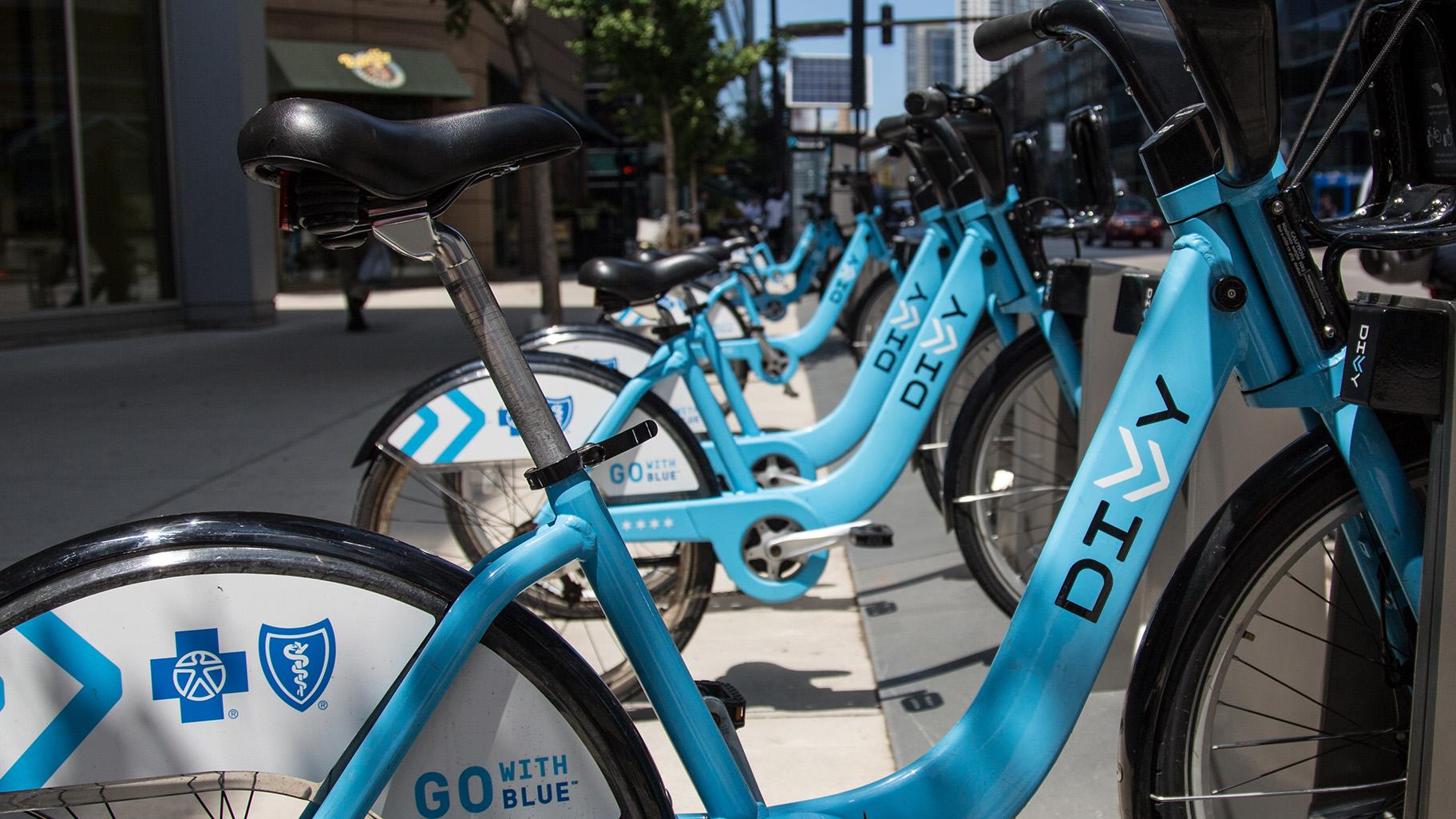 A Divvy docking station in the Chicago's West Loop. (Tony Webster / Flickr)
This week the popular transportation app Transit announced Lyft was blocking users from accessing rides on New York's bike-sharing system, Citi Bike, whose parent company, Motivate, Lyft bought last year. The move caught the attention of some Divvy Bike users, who worried that Motivate's role as the sole operator of Divvy could similarly hamstring Chicagoans who use Transit.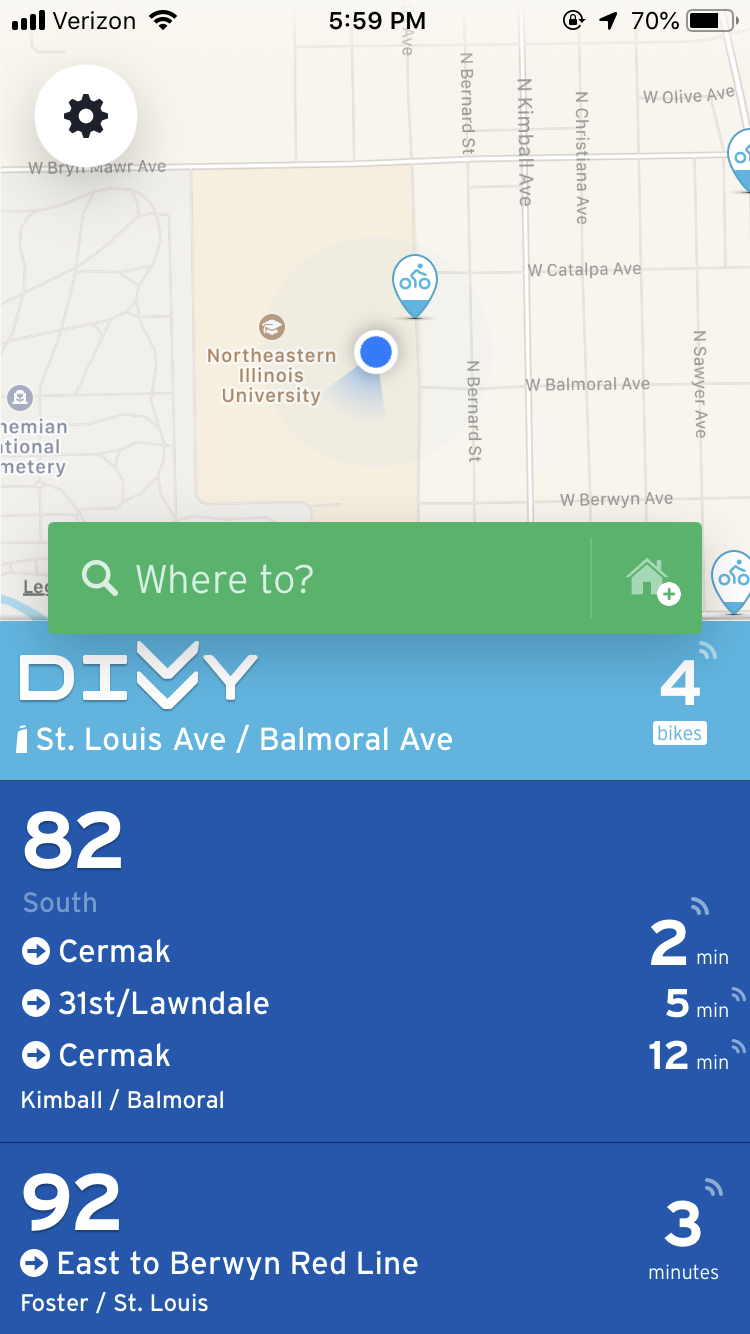 A screenshot from the transportation app Transit. "Hey @lyft please DON'T take away @DivvyBikes access from @VentraChicago & @transitapp," wrote Twitter user @aka60643. "Many use Divvy in combination with transit. MUCH more efficient for us to have Divvy access from all the apps."
But Chicagoans who use Transit to access Divvy bikes need not worry. Under the terms of the current Divvy contract, which runs until 2023 with an option to extend until 2028, the city of Chicago owns the bike-sharing system and contracts with Motivate to operate it. The contract contains language requiring Motivate to work "cooperatively, and in good faith" with third parties, granting them access to data and the ability to buy rides. A Lyft spokesperson says the company has no plans to discontinue Divvy access through Transit.
In a statement, a spokesperson for Transit said:
"Starting in May 2016, Transit became the first-ever app for Chicagoans to purchase passes and unlock bikeshare rides. Since then, Chicagoans have unlocked more than 1.6 million bike rides using Transit. Tens of thousands of Transit users have signed in to their Divvy account with our app. In the past 12 months alone, our users have chosen hundreds of thousands of trips with Divvy, including trips that combine Divvy with CTA and Metra service.
"We look forward to maintaining this successful collaboration with both Lyft, as the system's operator, and the City of Chicago, as the system's owner, so the public can continue to unlock bikes with Transit."
Follow Nick Blumberg on Twitter: @ndblumberg
---
Related stories:
Bus Driver Fired After Striking Cyclist Was Among Highest-Paid CTA Drivers
'Greenway' Plan for Lincoln Park Side Street Sparks Neighborhood Tension
Chicago's Divvy Divide: Convenient Bike-Share Program or Sign of Gentrification?
---