Chicago is a city for cyclists – at least, it's supposed to be. City leaders tout hundreds of miles of bike lanes and awards for being among the most bike-friendly cities in the U.S. But many cyclists say the daily hazards they encounter and report to the city aren't being addressed.
Some drivers in Chicago seem to have a habit of treating bike lanes like parking spaces. But if you call or go online to report those drivers to 311, city data shows the service request is automatically closed as soon it's submitted. According to the Chicago Department of Transportation and 311's own website, complaints about vehicles in bike lanes don't trigger any immediate enforcement; rather, they're used to collect macro-level data to target hot spots.
And it's not just cars in bike lanes. For other bike-related requests like patching a pothole, street cleaning, or plowing snow, cyclists say 311 also falls short. "It's acting as a placebo effect," said Christina Whitehouse, founder of Bike Lane Uprising, a crowdsourced platform that documents blocked bike lanes and other cycling-related problems. She started the project after she says she was nearly run over while biking.
"Without a system in place of city services that are actually deployed to act on those 311 requests, bike lane conditions are not actually being improved," Whitehouse said.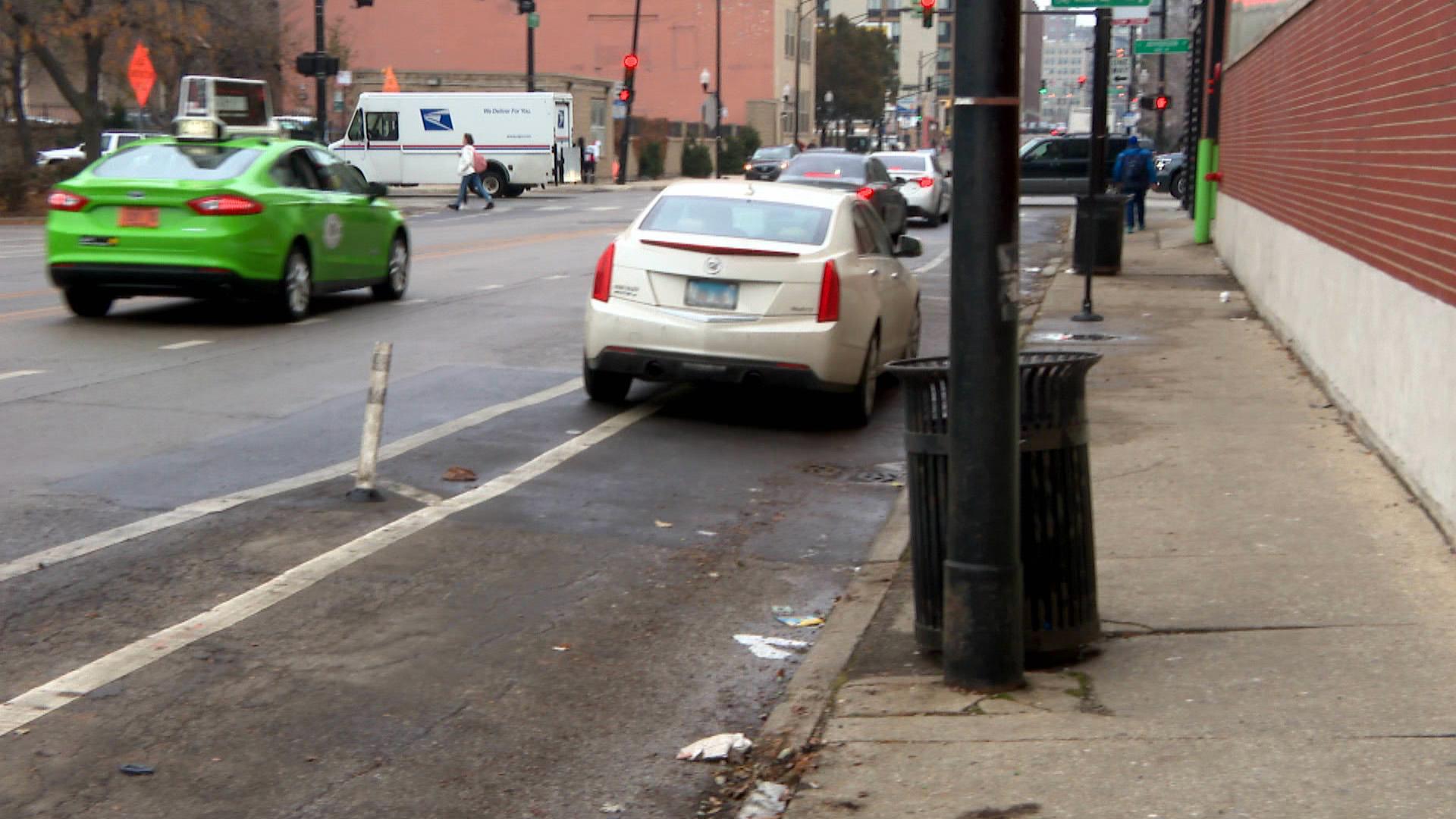 (WTTW News)
Bike Lane Uprising users say they've seen their 311 complaints ignored, automatically closed, or marked as completed even though the problems persist. And city data shows a huge backlog of 311 requests – as of Wednesday morning, just 15 of the 449 complaints since June 1 are marked as completed. The Department of Transportation says the backlog isn't actually as bad as it looks, and that a recently hired staffer hadn't been properly marking completed 311 requests.
Whether it's for a pothole or a parked car, if you don't want to use 311 (or haven't gotten results) some aldermen say to contact their office directly. Ald. Brendan Reilly recently called 311 a "black hole" on Twitter. But calling the alderman isn't a guarantee, and it can take some digging.
"You have to do your due diligence to figure out whose ward the incident is in," Whitehouse said. "We all know that wards are gerrymandered, so one section of a bike lane could be in one person's ward who might be very conscious of biking conditions, whereas the other portion could be in a ward where the alderman …  isn't necessarily the most pro-biking."
In early 2017, the city's Department of Finance said it would step up enforcement of cars in bike lanes. So far this year, 3,120 drivers have been ticketed. In 2018, 3,946 tickets were issued; and in 2017, 3,461 drivers were ticketed.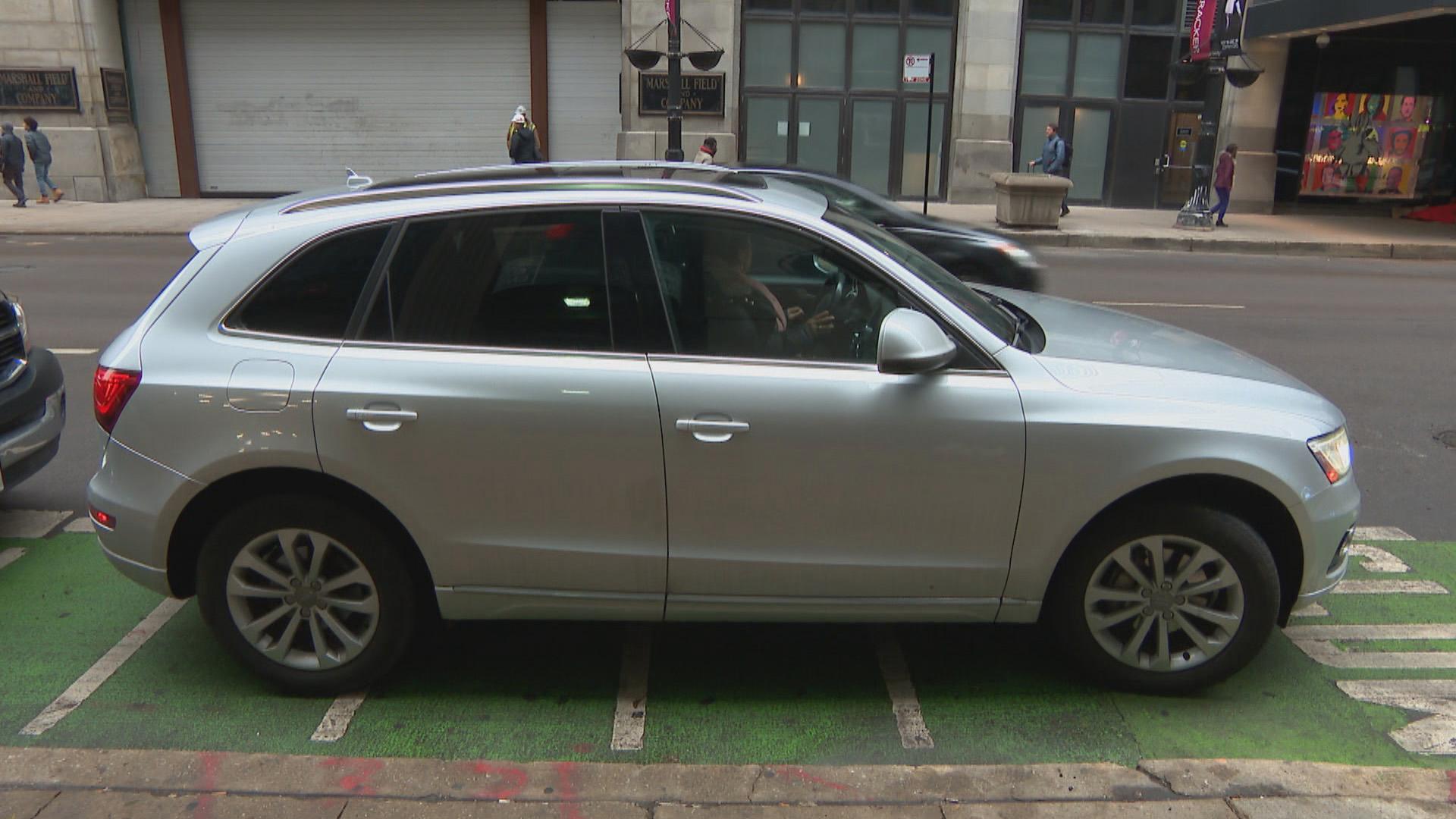 (WTTW News)
Whitehouse says an improved 311 can be a useful tool, but that it's not the only answer for keeping cyclists safe.
"Technology alone is not going to solve the problem of bike lane conditions. You can submit to any database all day long but without the back end services in place, nothing will be enhanced. Unfortunately, there's a lot of cyclists that have been killed because of that."
---
More on this story
To explore the dataset of 311 service requests via the city data portal, click here. In the top right corner, search for the terms "Vehicle Parked in Bike Lane" or "Bicycle Request/Complaint" to see the requests 311 has received since the system was overhauled in 2018.
The Department of Transportation also says it recently created two new codes for service requests: "Report of debris in protected bike lane" and "Request snow removal in a protected bike lane," but those do not yet appear in a search of the city data portal.
---
Related stories:
'Shared Street' Model in Uptown is Here to Stay. Will it Be Replicated?
Bus Driver Fired After Striking Cyclist Was Among Highest-Paid CTA Drivers
'Greenway' Plan for Lincoln Park Side Street Sparks Neighborhood Tension
---