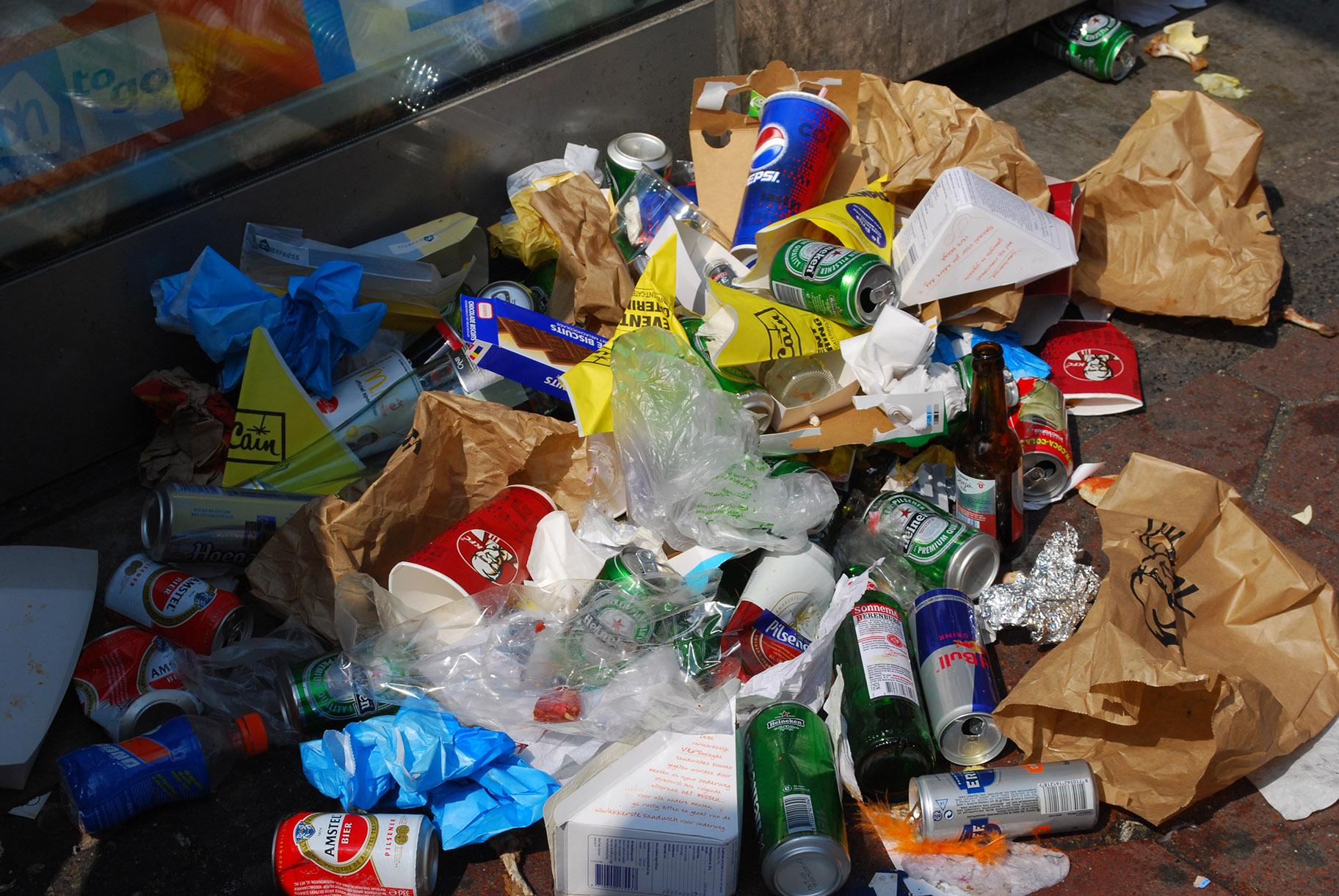 (Kevin Gessner / Flickr)
A research team led by several Chicago-area scientists has developed a new method for turning plastic trash into high-quality liquids, an achievement that could help address the massive global issue of plastic pollution.
Researchers from Northwestern University and Argonne National Laboratory in Lemont worked with scientists across the country to "upcycle" single-use plastics into a number of commonly used products, such as motor oils, detergents and even cosmetics.
The majority of plastics end up in landfills, but they do not degrade because of their high-strength carbon bonds. Instead, they break up into smaller plastics, often called microplastics, and often wind up polluting waterways, spreading toxins and causing harm to wildlife.
To help solve that problem, scientists capitalized on the very property that makes plastics so problematic – the large amounts of energy that hold them together. Using a technique developed at Argonne, researchers developed a catalyst that when put under moderate pressure and temperature was able to cleave plastic's carbon-carbon bonds to produce high-quality liquid hydrocarbons.
The resulting liquids can be used in motor oil, lubricants or waxes – or they can be further processed to make ingredients for detergents and cosmetics.
This method of selectively cleaving the carbon bonds that make up plastics had not been previously discovered. A study detailing the researchers' findings was published Wednesday in the journal ACS Central Science. 
"It's a completely new approach," said Max Delferro, group leader of Argonne's catalysis program and co-leader of the project. "It's probably not the only approach to solve the problem of plastics, but this is one of them."
An estimated 380 million tons of plastics are created worldwide each year, and analysts predict the production of plastics could quadruple by 2050. More than 75% of these materials are discarded after a single use, with many of them winding up in the ocean and other waterways.
Existing methods have been used to melt plastics and reprocess them, but this type of recycling produces cheaper materials that are not as strong as the original plastics.
The new method developed by Delferro and other researchers can be used to take plastic bags, food packaging and other plastics and transform 100% of their contents into high-quality liquids.
Delferro said the method is not ready for commercialization, which is probably five or so years away. The researchers are currently looking to collaborate with industry partners to further their work.
Delferro said researchers developed the new method in just one year, with the help of $3 million in funding from the Department of Energy.
"If we really want to solve the problem of plastics in the environment, we really need teams of people with different backgrounds," Delferro said. "And this is what we tried to do, really put together the best people in specific areas."
The research team also included scientists from the DOE's Ames Lab in Iowa, Cornell University, the University of South Carolina and the University of California Santa Barbara.
Contact Alex Ruppenthal: @arupp | (773) 509-5623 | [email protected]
---
Related stories:
Recycling 101: How Clean Do My Containers Need To Be?
Chicago Recycling, By the Numbers
Where Does Chicago's Recycling Go?
Zero-Waste Advocate Shares Strategies for Reducing Trash
---