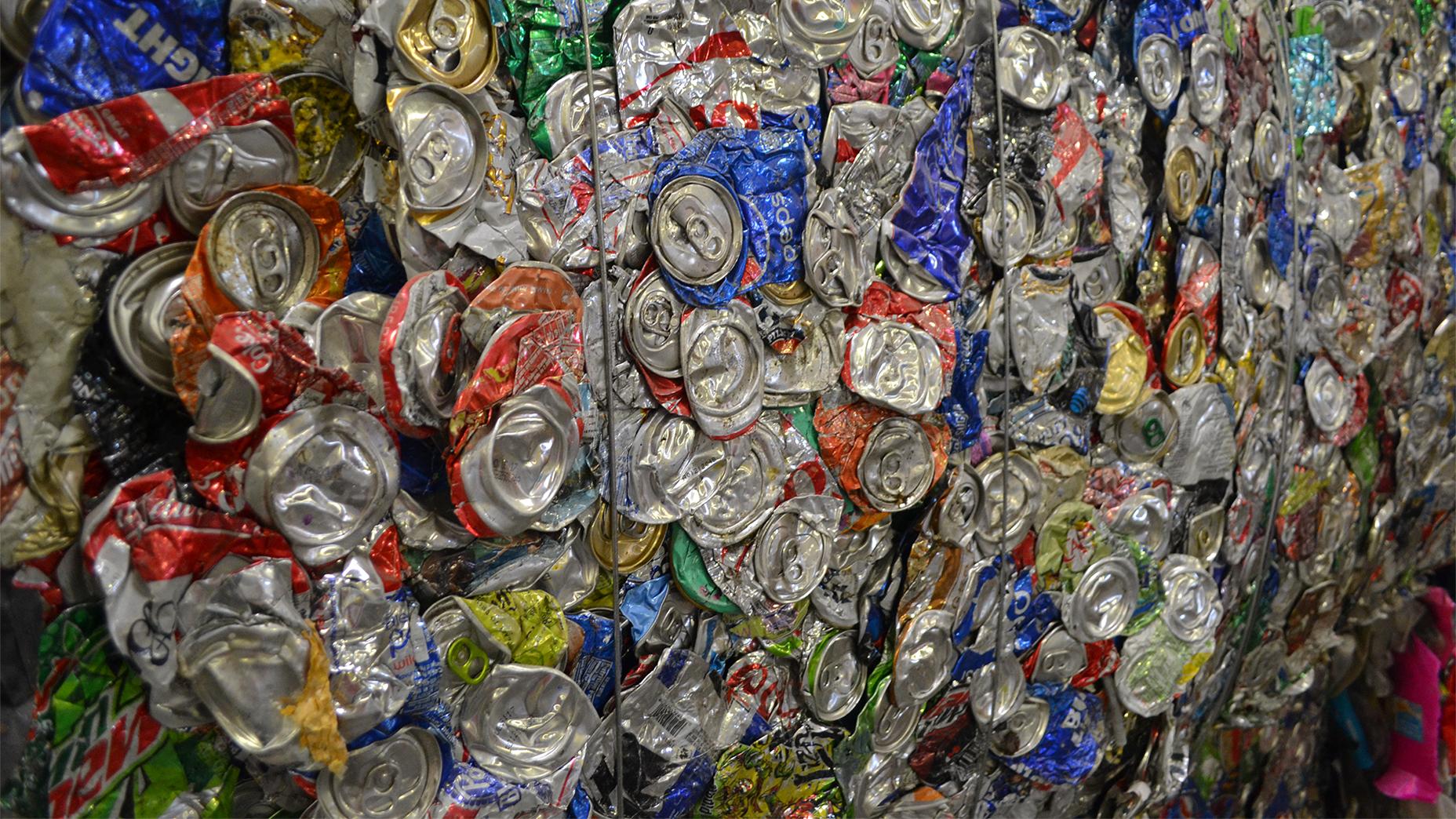 Aluminum cans bundled together in large bales at one of Chicago's recycling facilities wait to be transferred into a container and delivered elsewhere. (Alex Ruppenthal / Chicago Tonight)
You just finished a carton of yogurt and want to recycle the container. Do you need to wash it out first? And if so, how much effort is needed?
The answers: Yes—and a quick rinse will do.
Chicago used to advise that recycled containers simply be empty—no rinsing was necessary. But over the years, the city has modified its recommendation and now asks that residents empty their containers and give them "a little rinse," said Department of Streets and Sanitation spokesperson Sara McGann.
On Thursday, Chicago launched its latest public service announcement for the city's Blue Cart Recycling Program. The campaign, titled "It's All You," reminds residents about their role in improving Chicago's recycling culture.
"The message of the campaign is simple: Each individual can make a tremendous impact on the success of the program by making recycling part of your everyday routine, just like brushing your teeth or getting your mail," said DSS Commissioner Charles L. Williams in a press release. "When we recycle, our environment is protected and communities prosper, both health-wise and financially."

---
During the campaign, residents will receive informational cards in the mail with reminders on recycling basics. The city also offers an online recycling guide, which includes a quiz to test your recycling knowledge.
One question asks whether empty yogurt cartons, peanut butter jars and milk jugs need to be spotless in order to be recycled. No, the city says – but they should be rinsed out.
"Usually a good swish of water or scrape of the spatula will do," the city says. "Or wipe out the residue with a used napkin."
The city has stricter requirements for certain types of recyclables like pizza boxes, however. Examples from the city's online recycling quiz include the following guidelines:
Aluminum foil – "If it's not clean, better to leave it out."
Aerosol cans – "Must be completely empty so they don't explode during recycling"
Cardboard – "No greasy cardboard"
The list also includes disposable coffee cups, which the city says are not recyclable because they have a plastic lining that can't be separated at the recycling facility. That's why the city recommends switching to a reusable coffee cup, which it says can help each person save half a tree every year.
For more recycling do's and don'ts, visit Chicago's guide to recycling.
Follow Alex Ruppenthal on Twitter: @arupp
---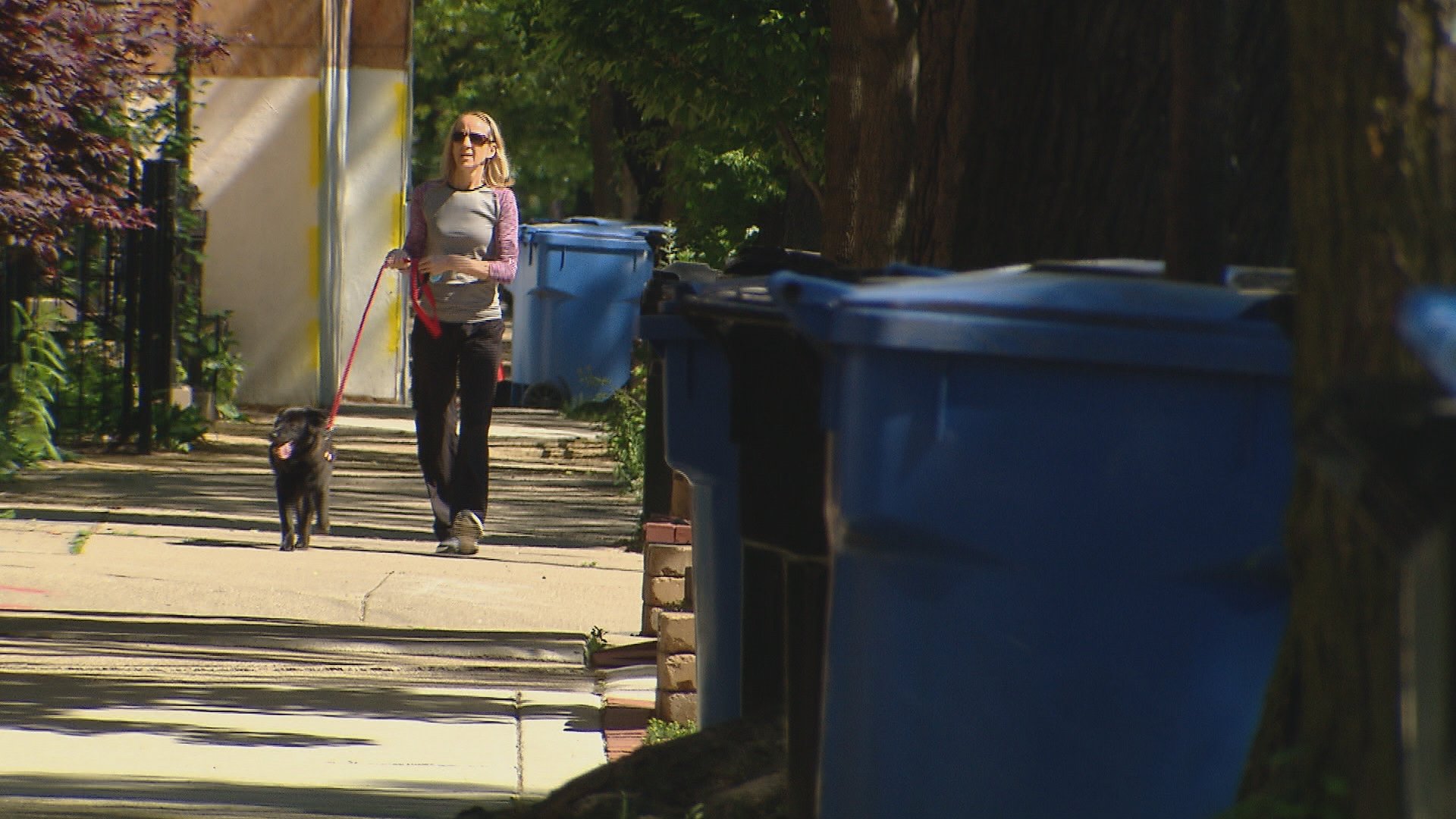 New Campaign Aims to Boost Chicago's Dismal Recycling Rate
June 27: Chicago's recycling rate is among the lowest in the country. What the city is now doing to try to change that.
---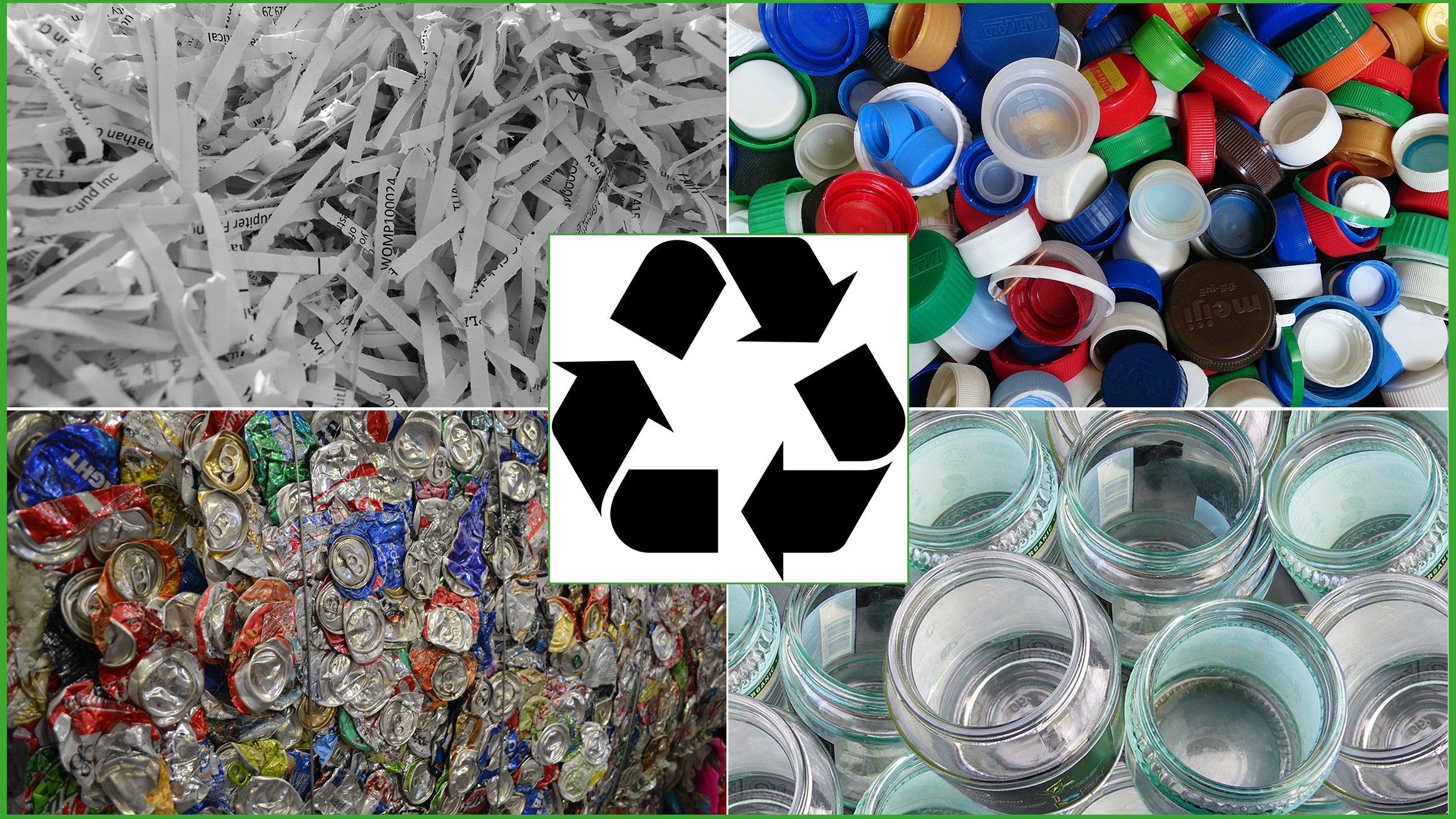 Chicago Recycling, By the Numbers
June 27: As Chicago looks to boost recycling rates, Chicago Tonight explores the city's recycling program up close—and with numbers.
---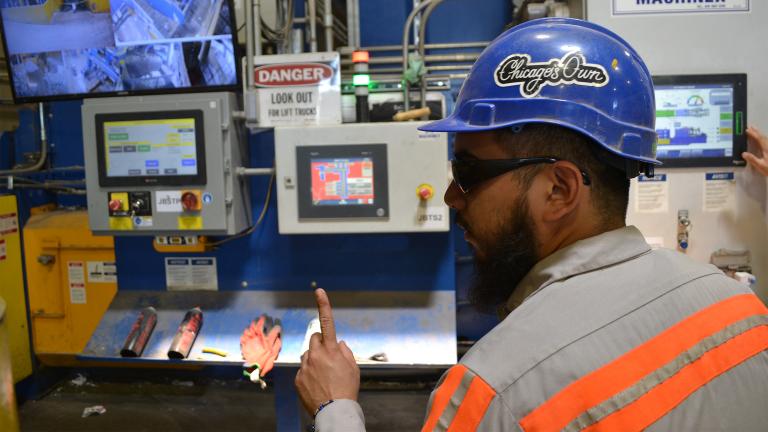 Where Does Chicago's Recycling Go?
June 27: What happens to Chicago's recycling after it's hauled away from neighborhood alleys and sidewalks? We tour a massive processing facility and watch sorting in action.
---