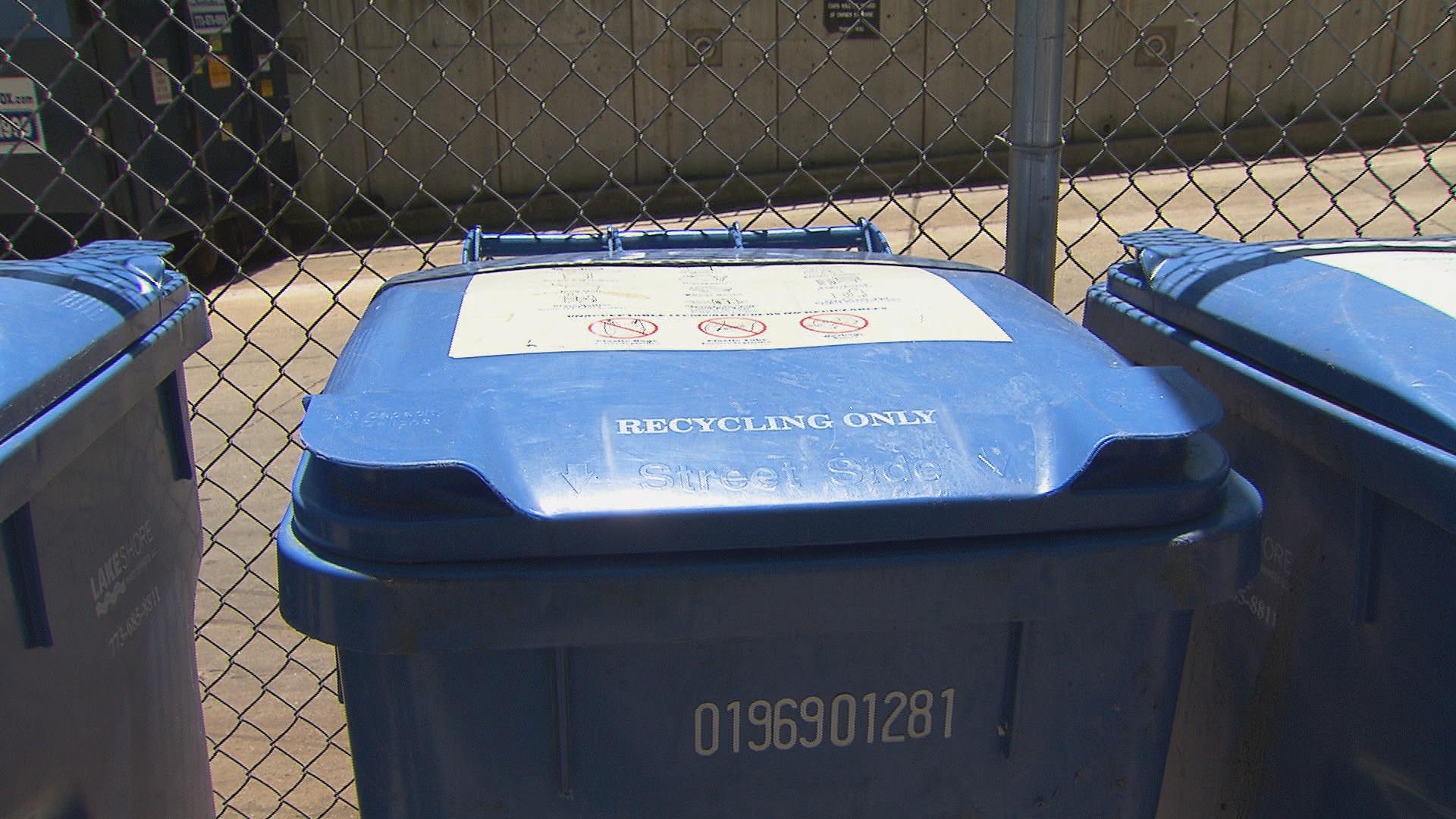 Once Chicagoans fill their blue recycling carts with last week's beer bottles, milk cartons and other recyclables, a process begins to haul the carts away, sort through and separate the materials collected and, finally, deliver them to companies that make use of the recovered glass, metal, paper and plastic.
Much of the sorting process takes place at a recycling facility like the one operated by Lakeshore Recycling Systems in Forest View, literally a stone's throw from the Stevenson Expressway. 
Chicago Tonight toured the facility earlier this month to learn what happens to Chicago's recycling after it's hauled away from the city's alleys and sidewalks.
Below, get a glimpse of the process by stepping inside Lakeshore's massive processing facility.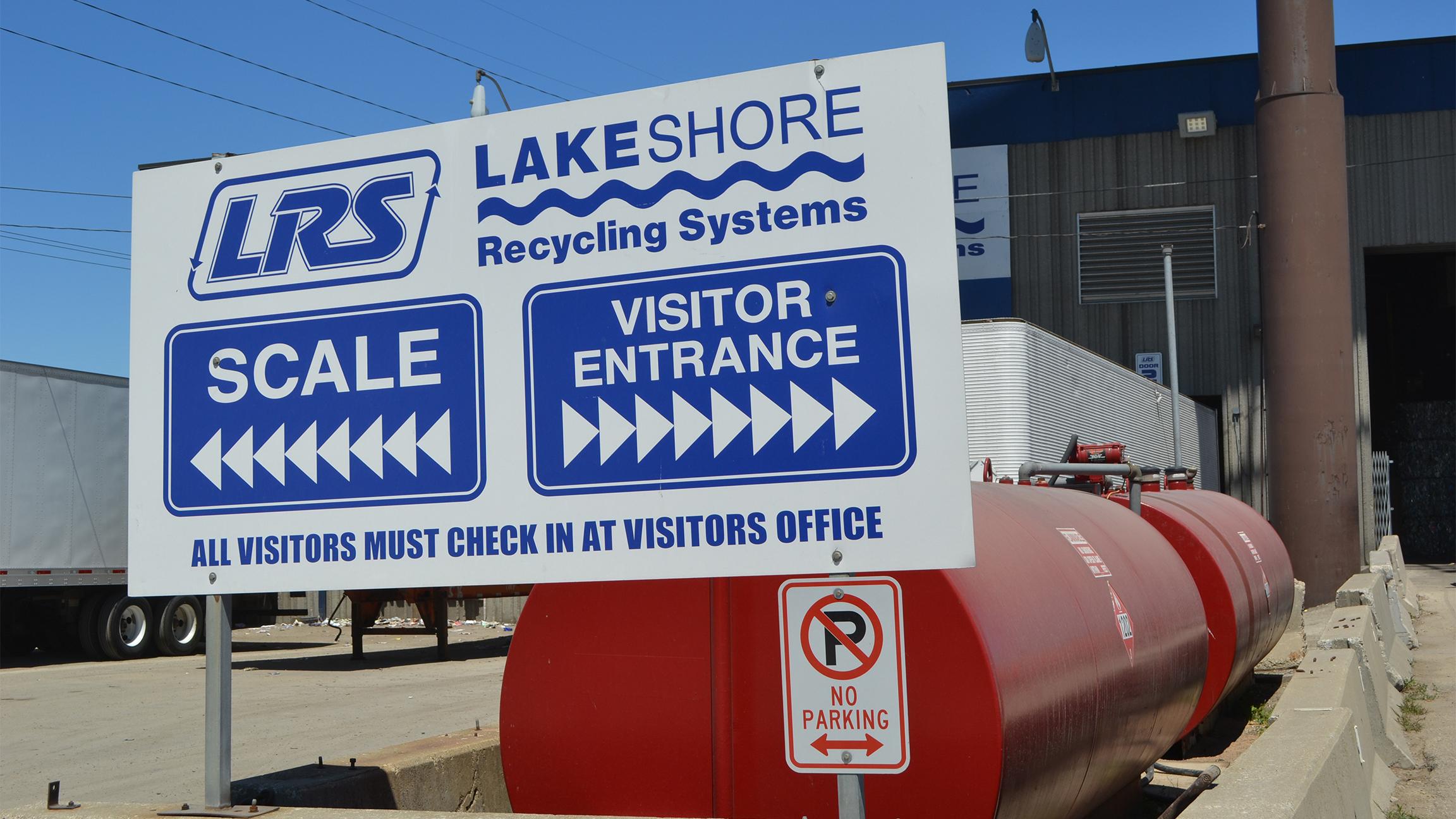 Saddled between I-55 and the Chicago Sanitary and Ship Canal in Forest View, Lakeshore Recycling System's recycling center is about 10 miles from downtown Chicago. Trucks hauling the city's recycling take Exit 283 and then travel about 1.2 miles on Canal Bank Drive to access the facility. 
---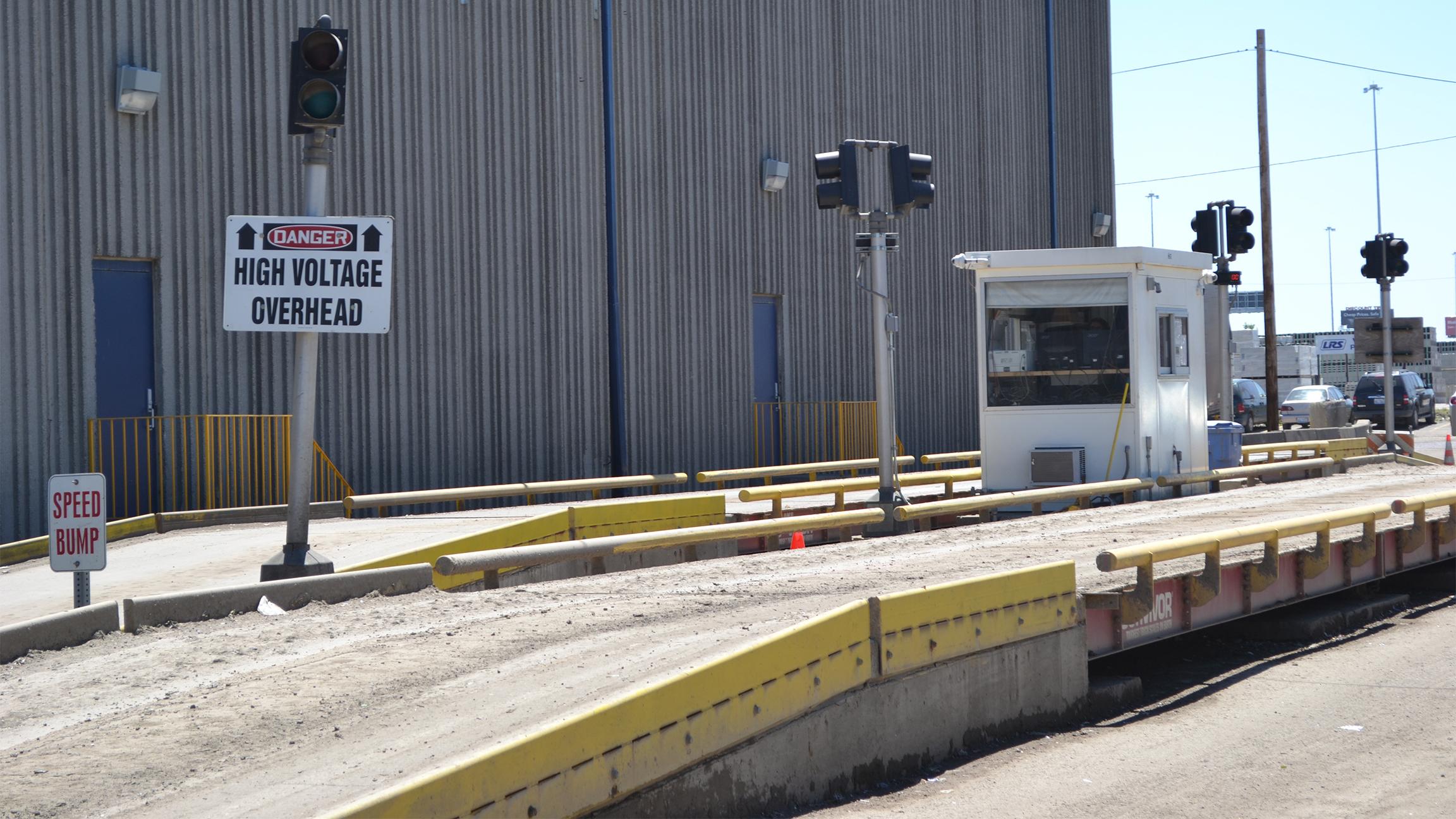 Upon arrival, trucks weigh in on a large scale before dropping off their load of recyclables.
---
Trucks back up to one of six receiving doors to unload their haul. 
---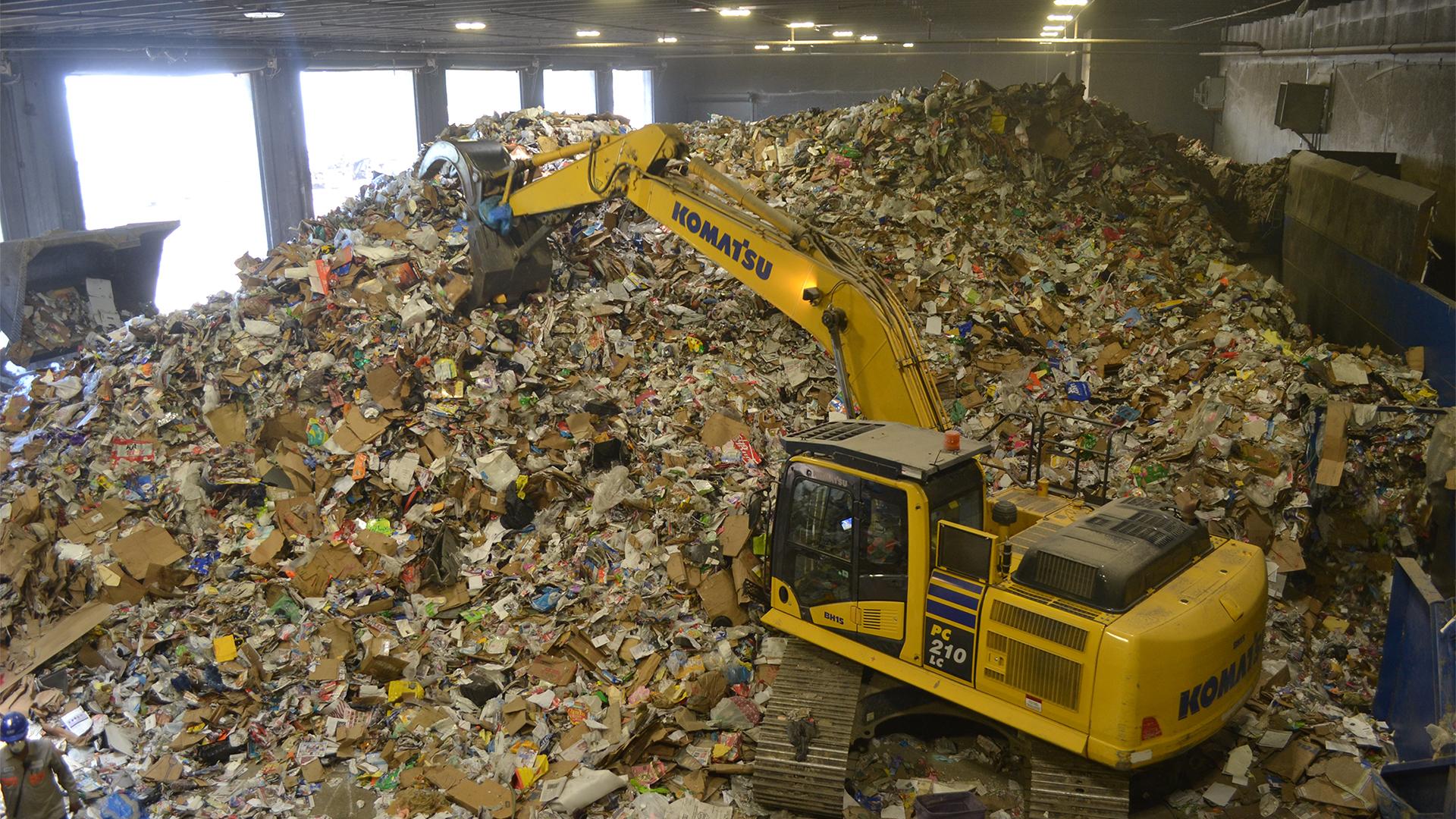 About 400 tons of recycling are processed at the facility every day, starting in a large room at the rear of the facility where a hydraulic excavator picks up recyclables and moves them to the first sorting station.
---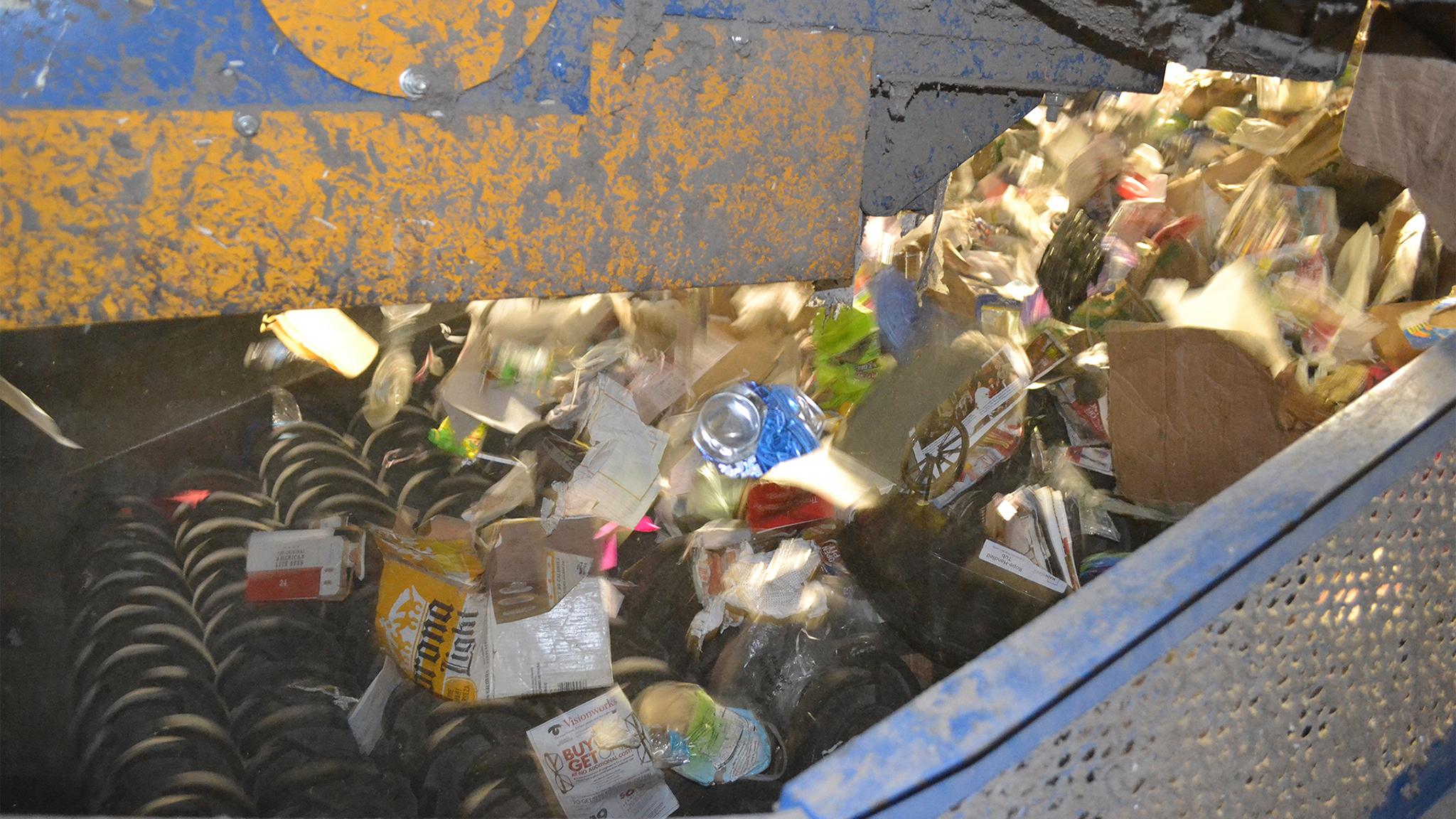 The first of about eight sorting mechanisms separates paper items from bottles, containers and other bulkier items. 
---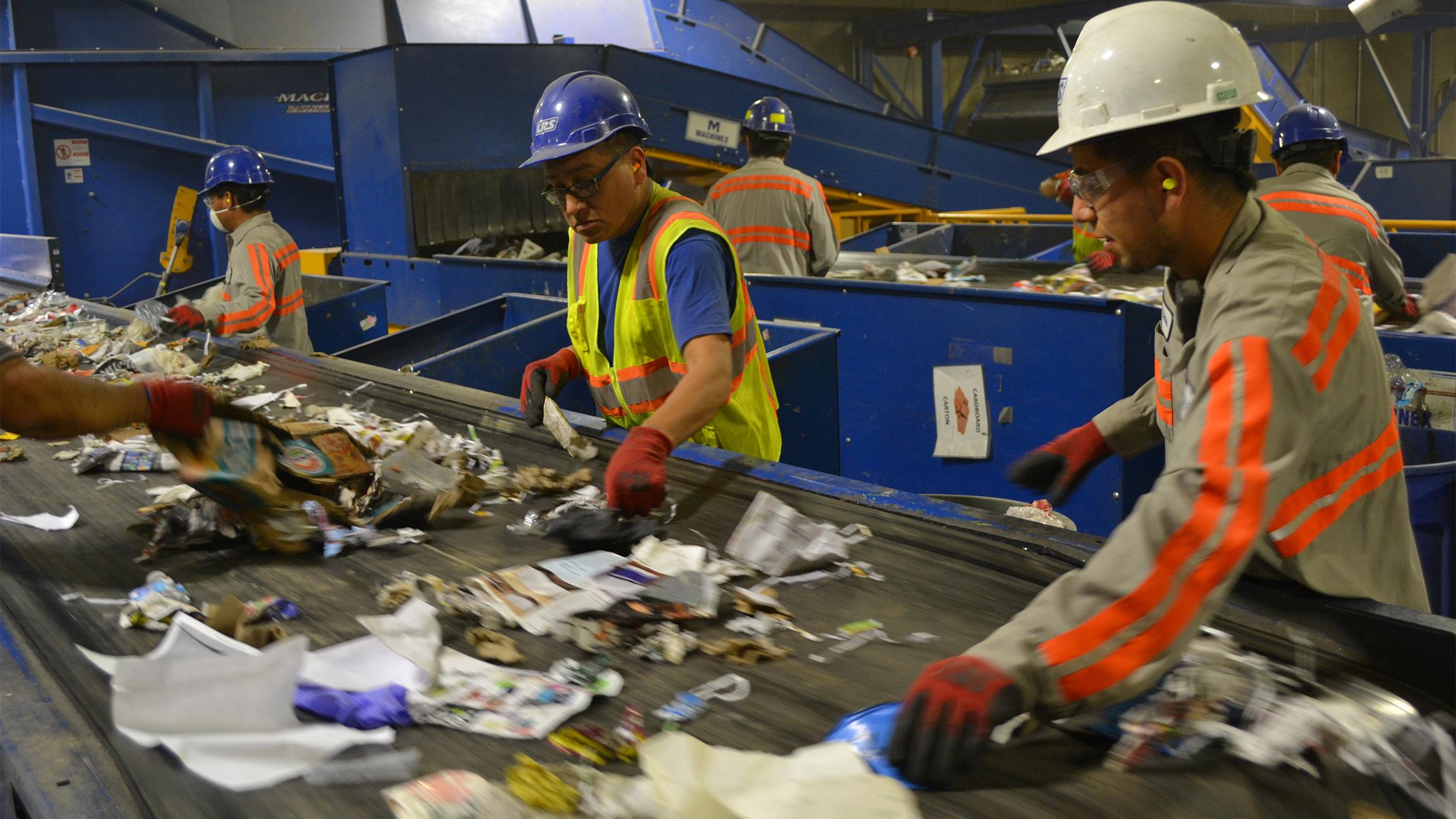 At the first of several quality control stations, workers remove plastic bags, cardboard, alumimum cans and any garbage that accidentally wound up in the recycling. 
---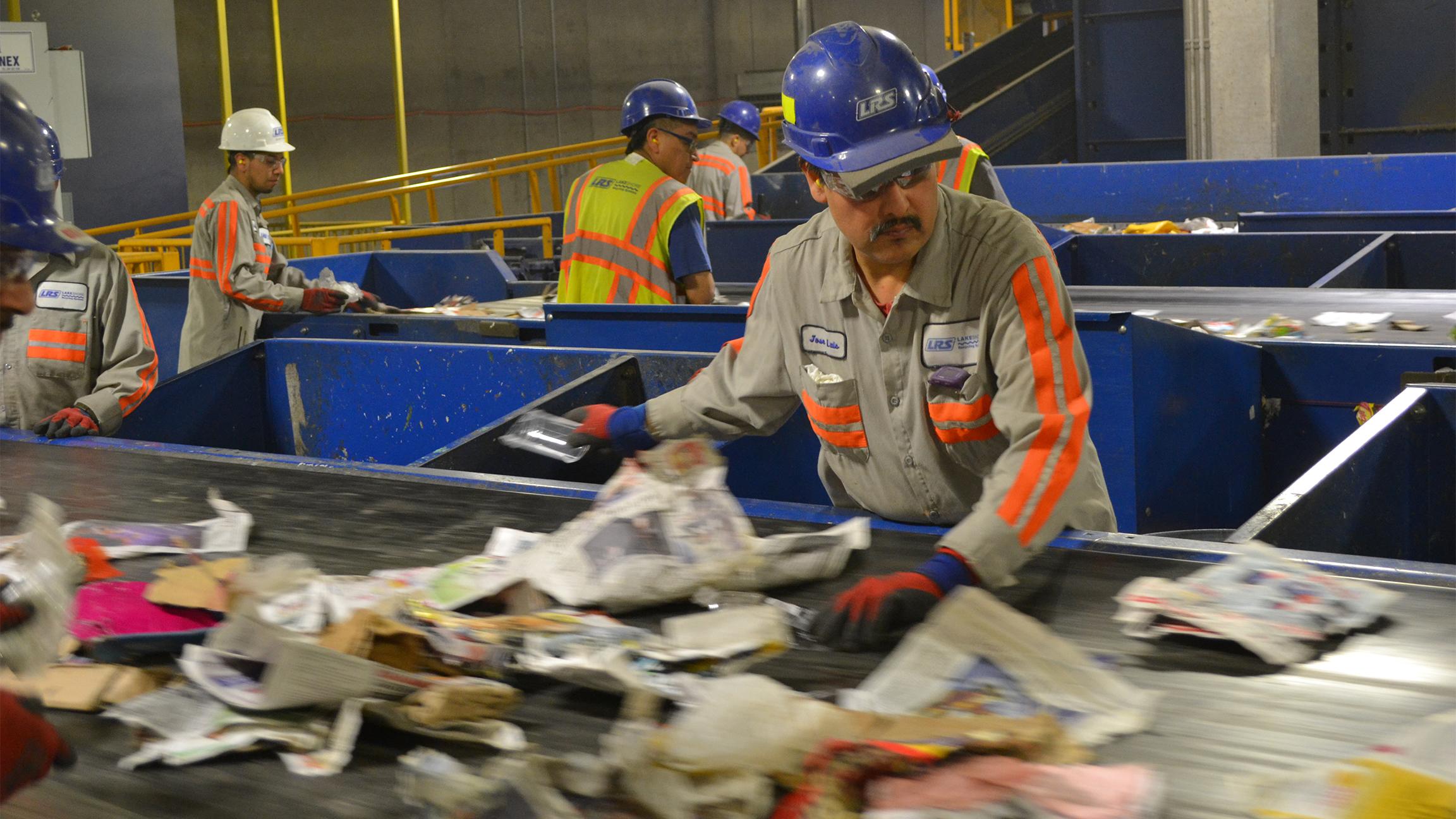 They have to react quickly as materials slide past them on a fast-moving conveyer belt.
---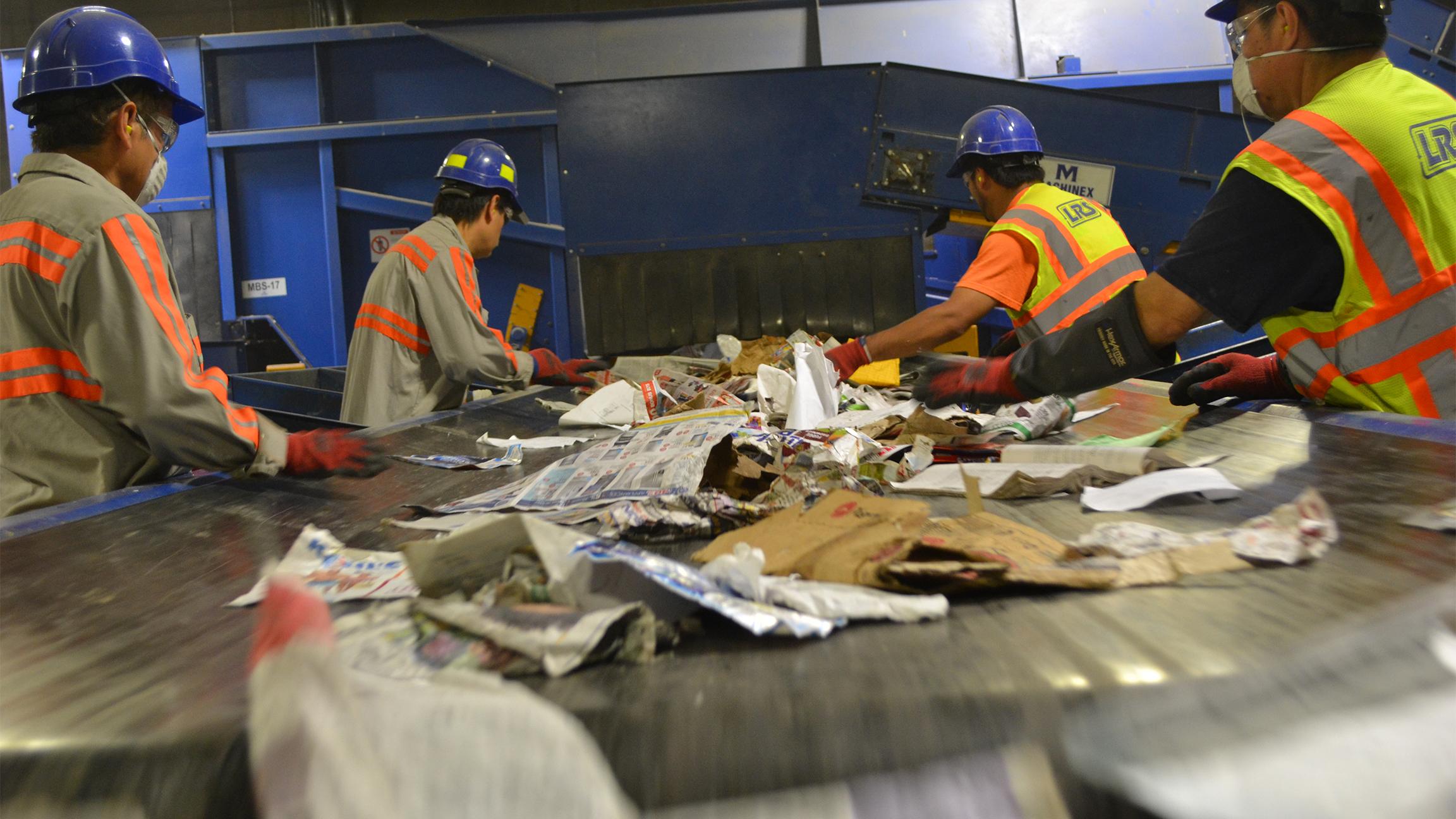 After passing quality control, materials drop into a container before continuing onto the next sorting station.
---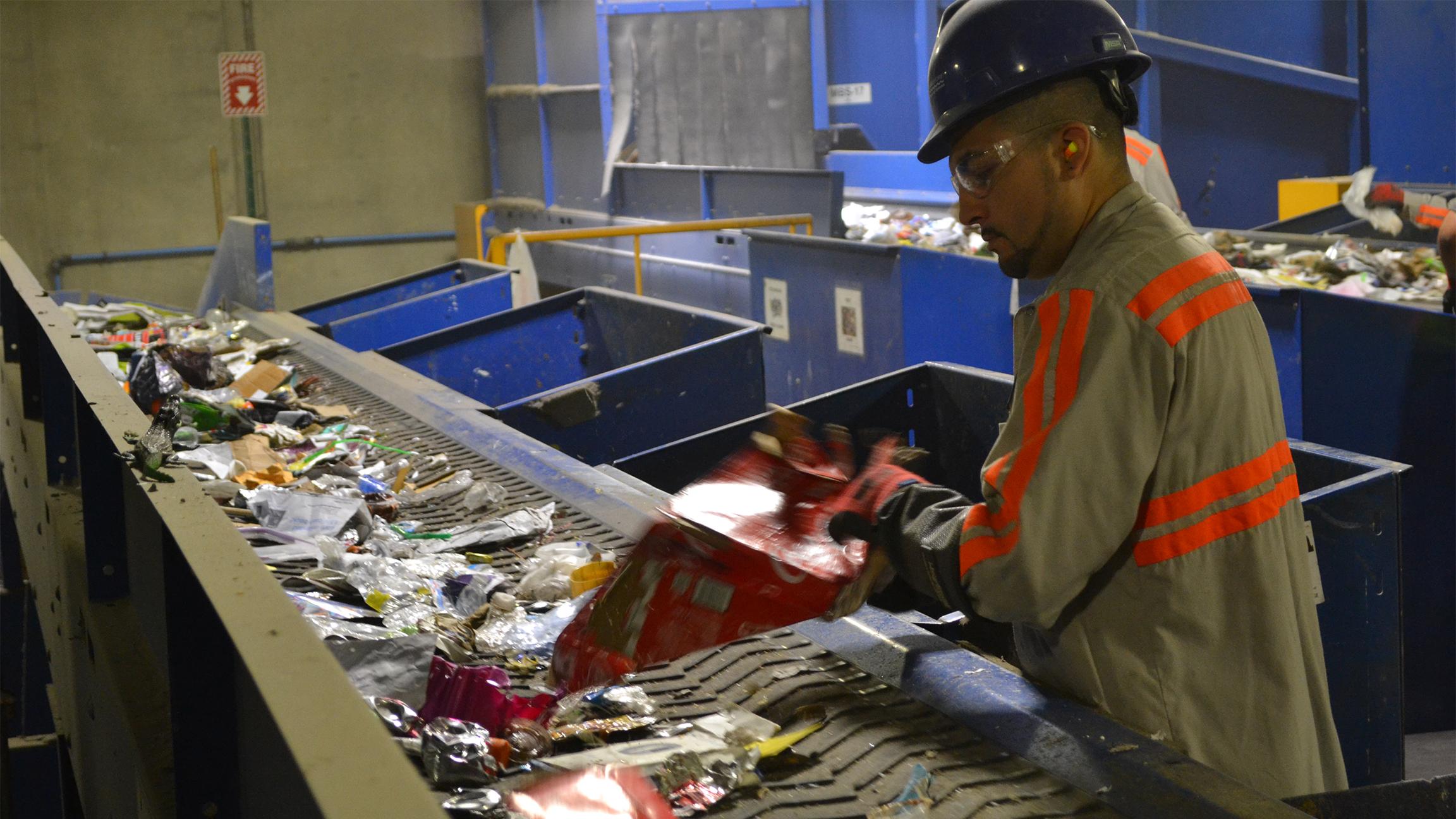 A worker sorts out larger pieces of cardboard and containers at another quality control station.
---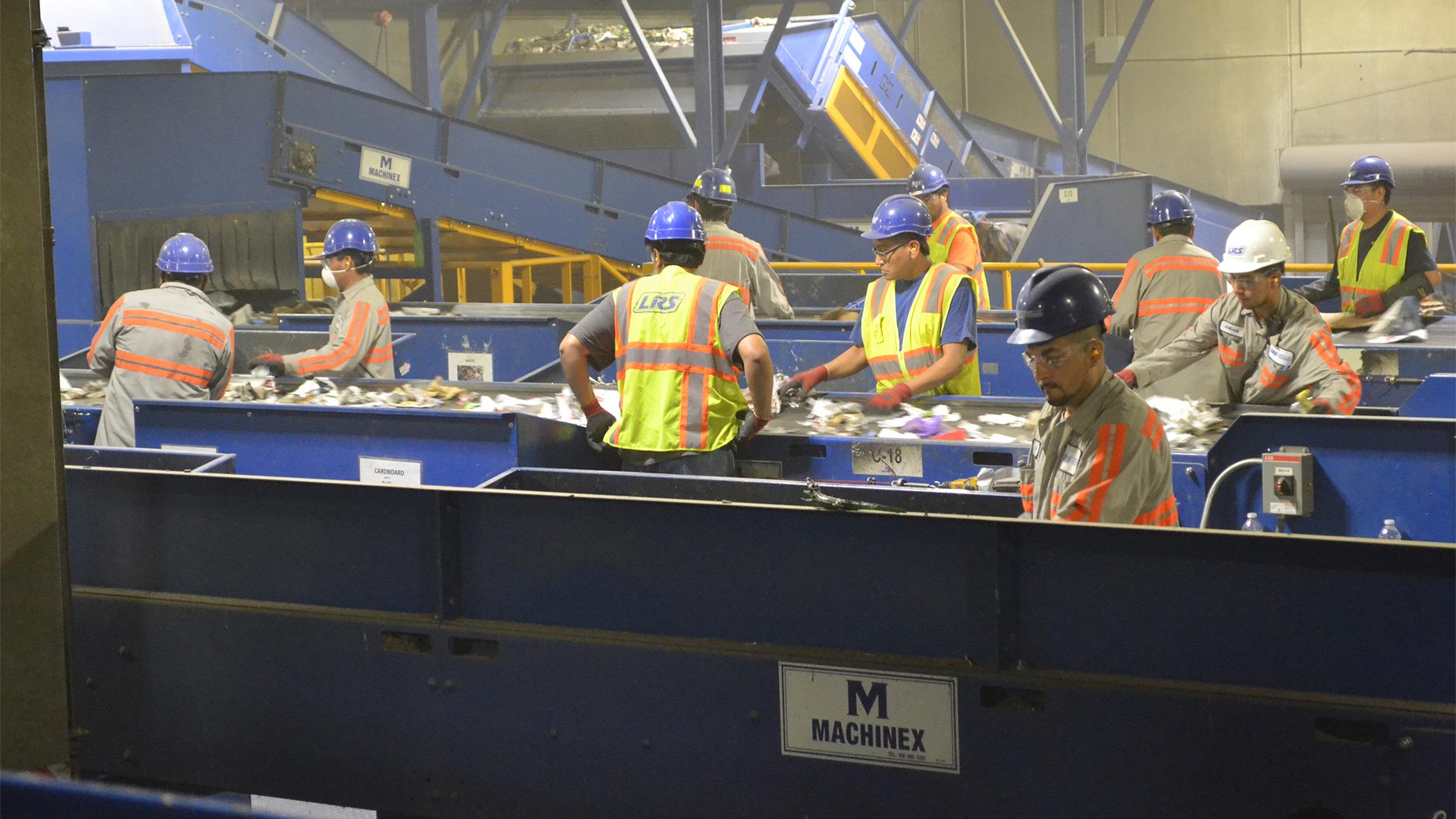 Lakeshore has about 45 employees at its Forest View recycling facility. Employees work 10.5-hour shifts and get 45 minutes of break time, in addition to bathroom visits. 
---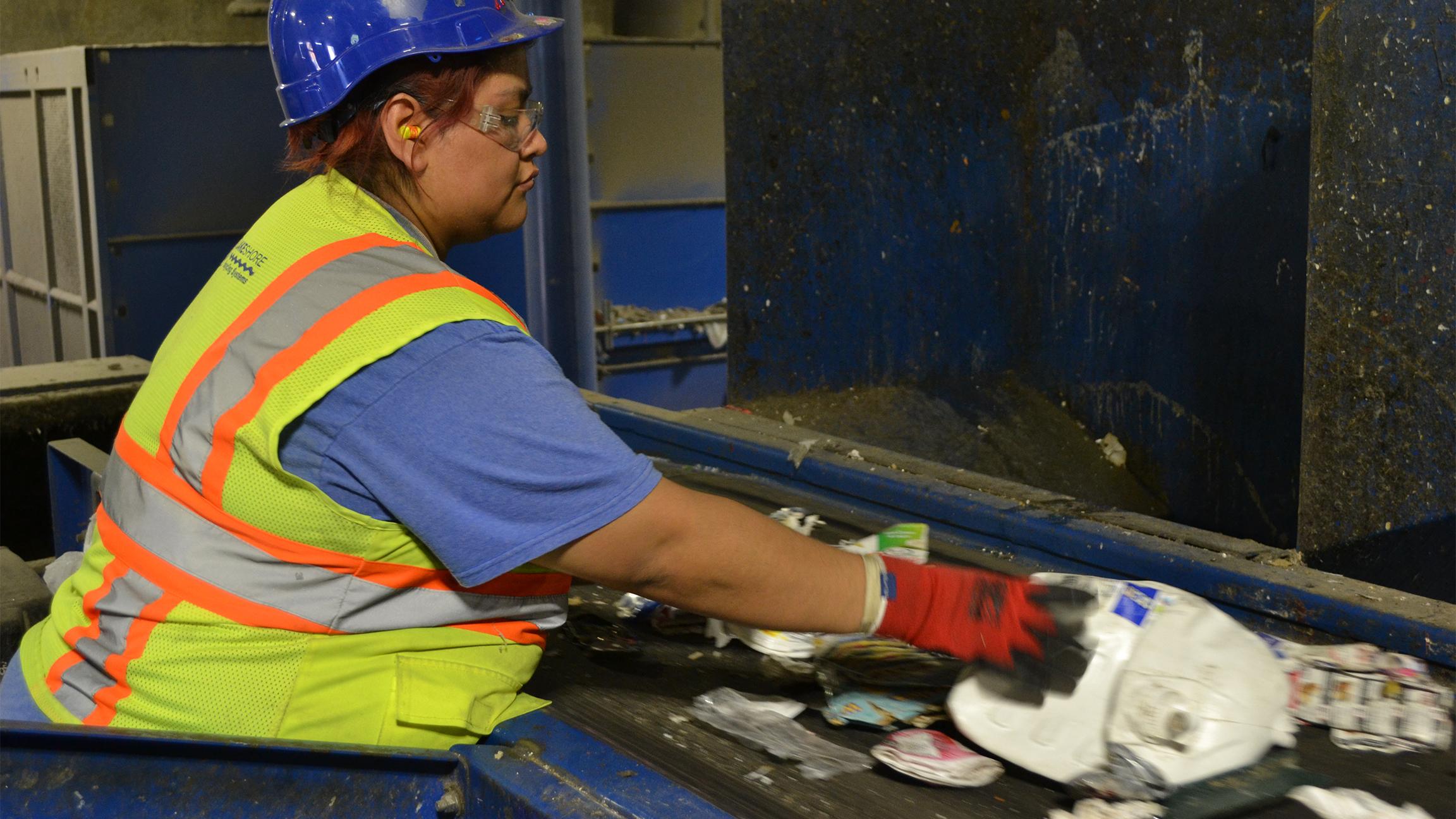 After a high-powered magnet sorts out metal items, remaining materials continue to the optical sorter station, where a camera identifies plastic bottles and sends them on a separate path with a blast of air. A worker at the final quality control station removes any remaining containers, such as empty gallons of milk or bottles of detergent.
---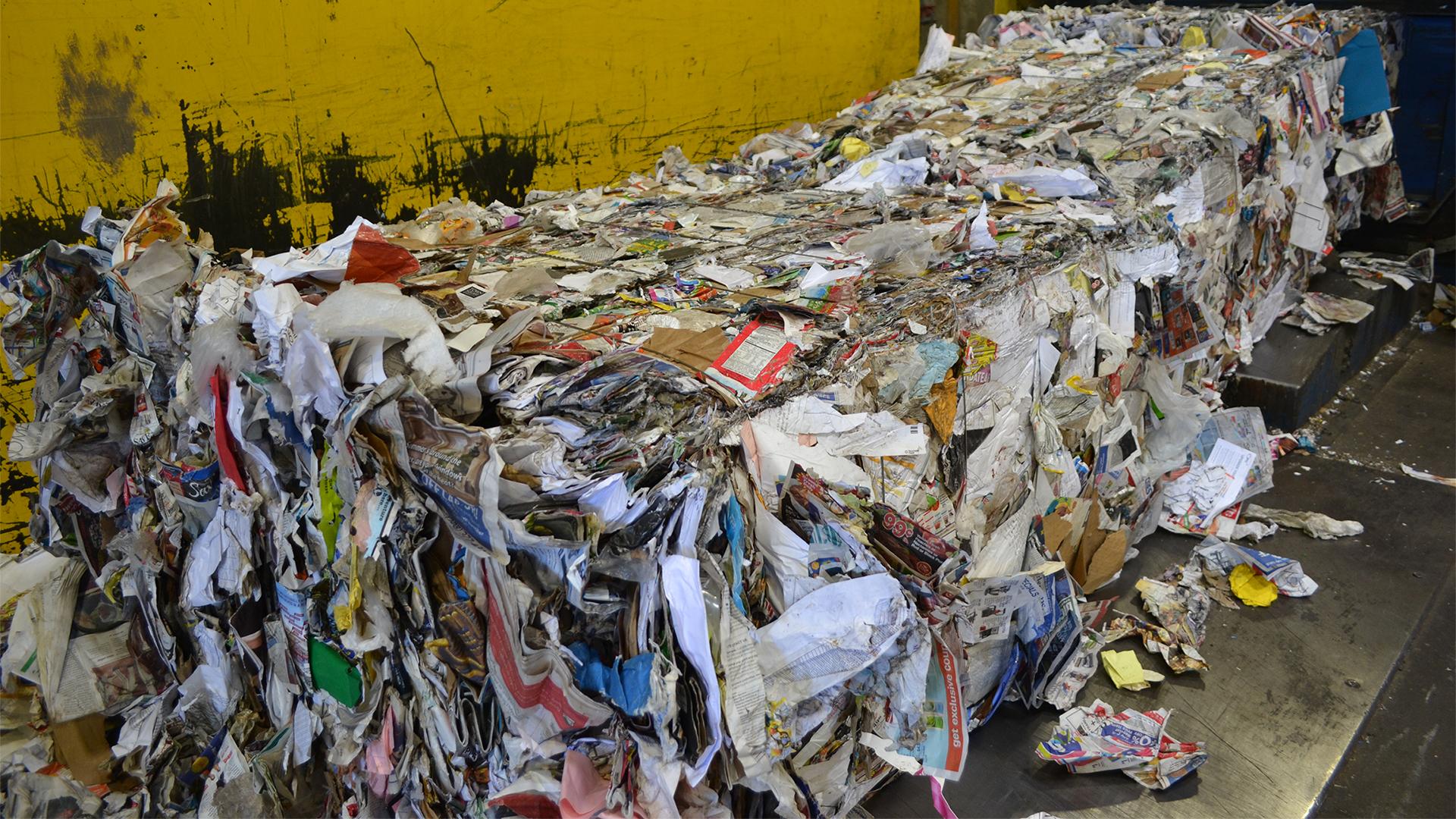 Once items are separated into groups of paper, aluminum and other materials, they are bundled together in large bales.
---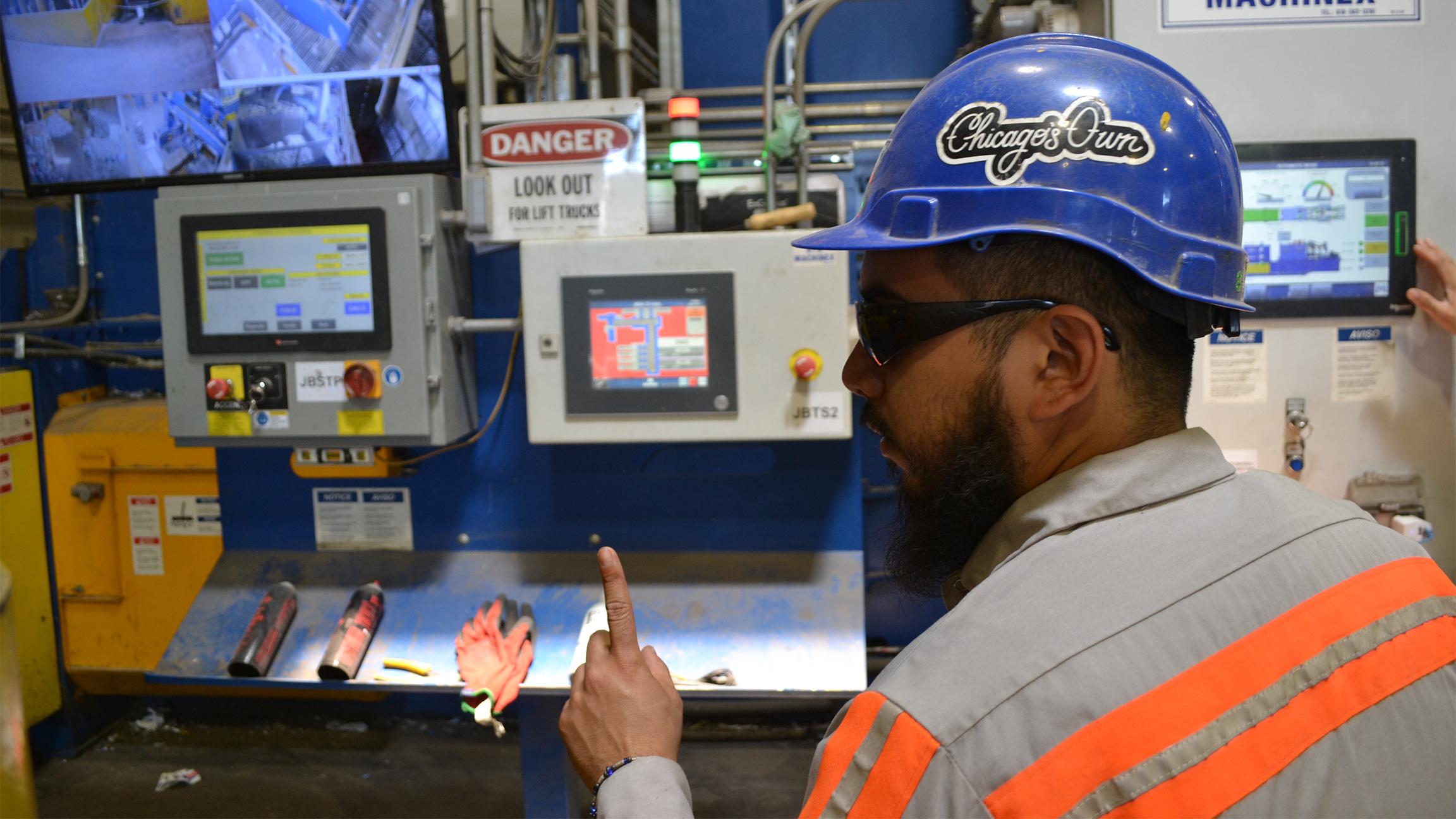 A worker at the bale station watches on as paper items are bundled together.
---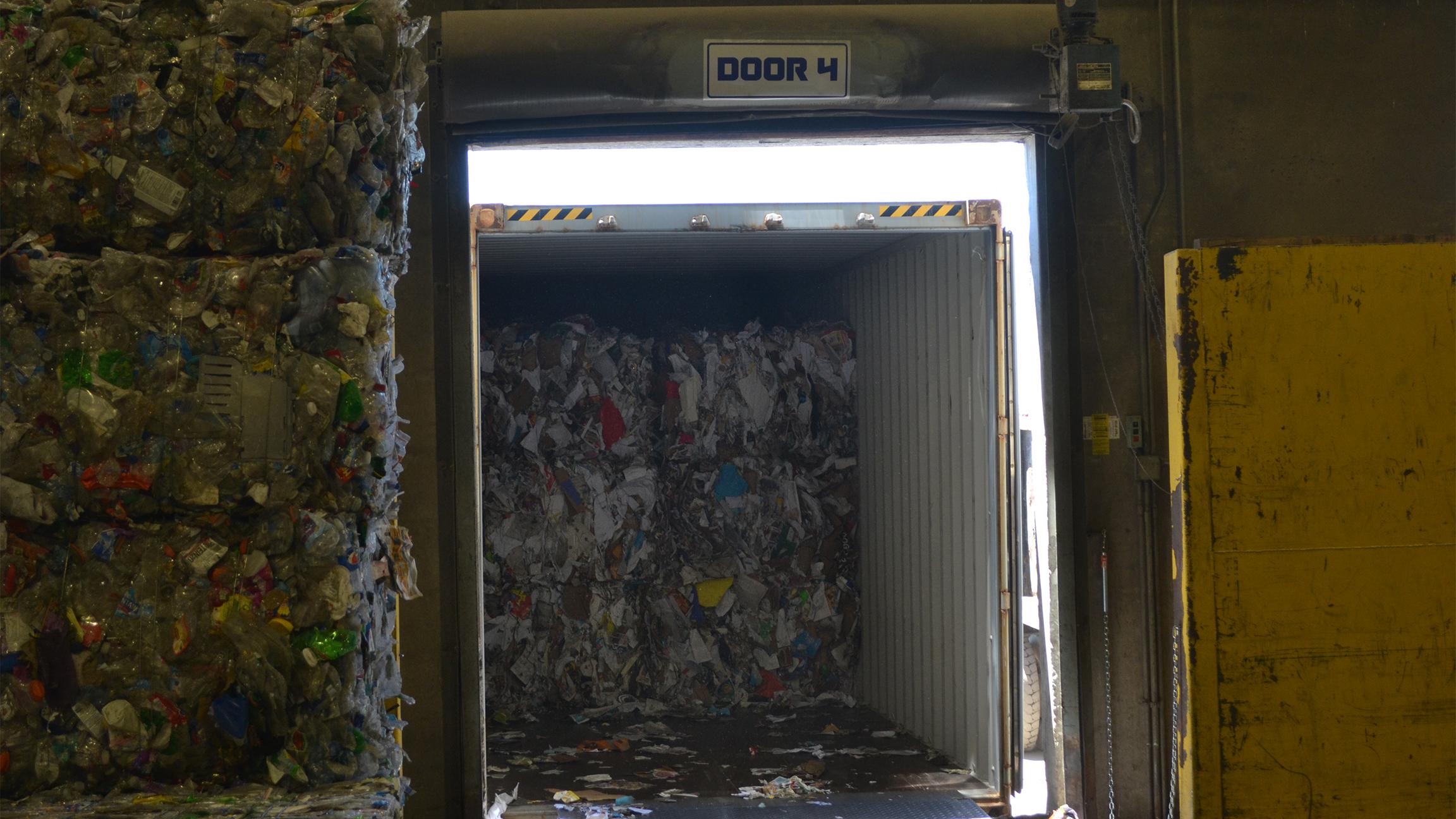 Bales of paper, plastic and other materials are packaged into containers set up on the facility's perimeter. 
---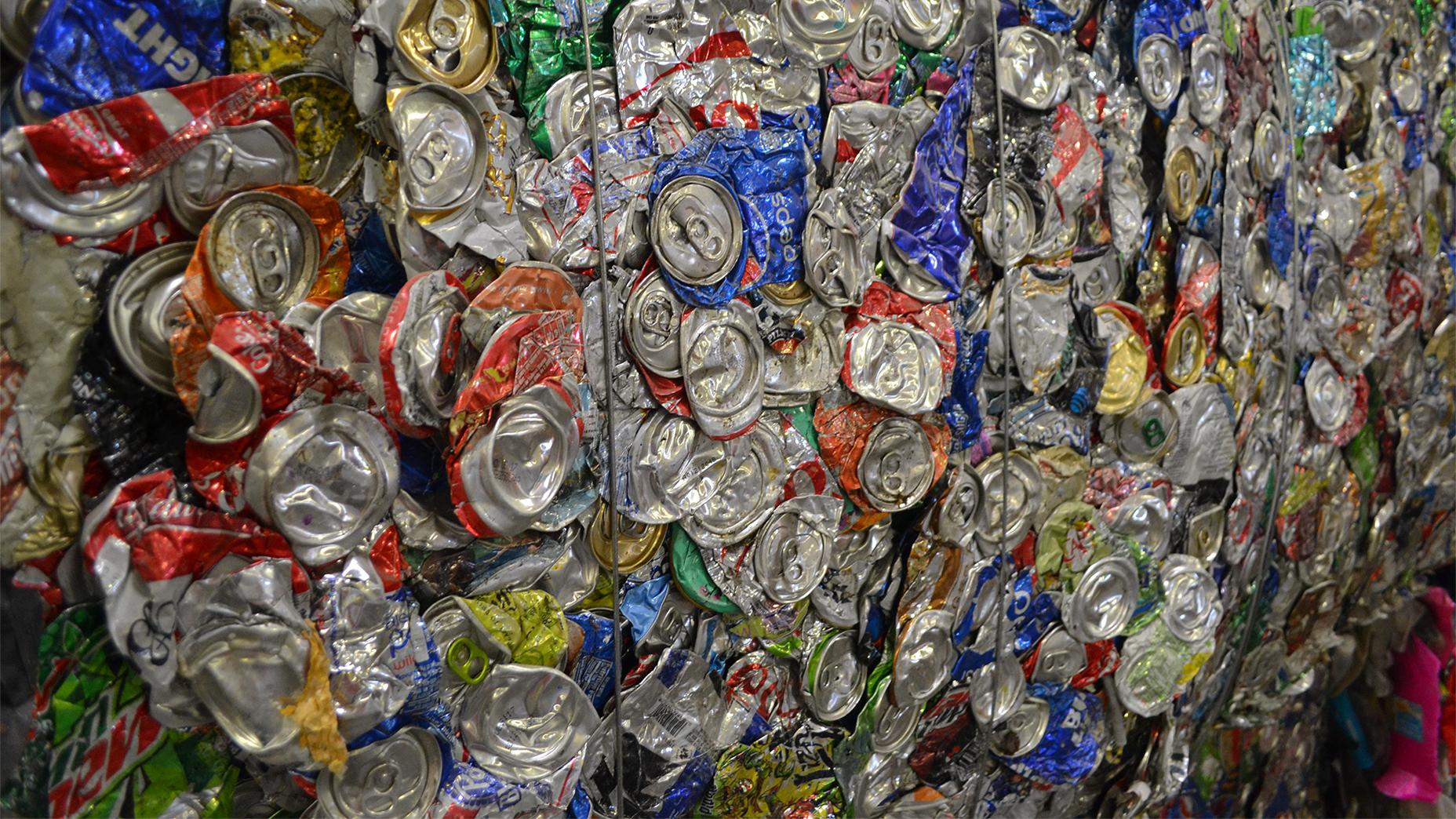 Aluminum cans bundled together in large bales wait to be transferred into a container and delivered elsewhere. 
---
In May, Lakeshore's Forest View facility processed more than 18 tons of recycling per hour. Just 12 percent of all materials wound up as "residue," the company's term for stuff that can't be recycled and must be thrown out.
---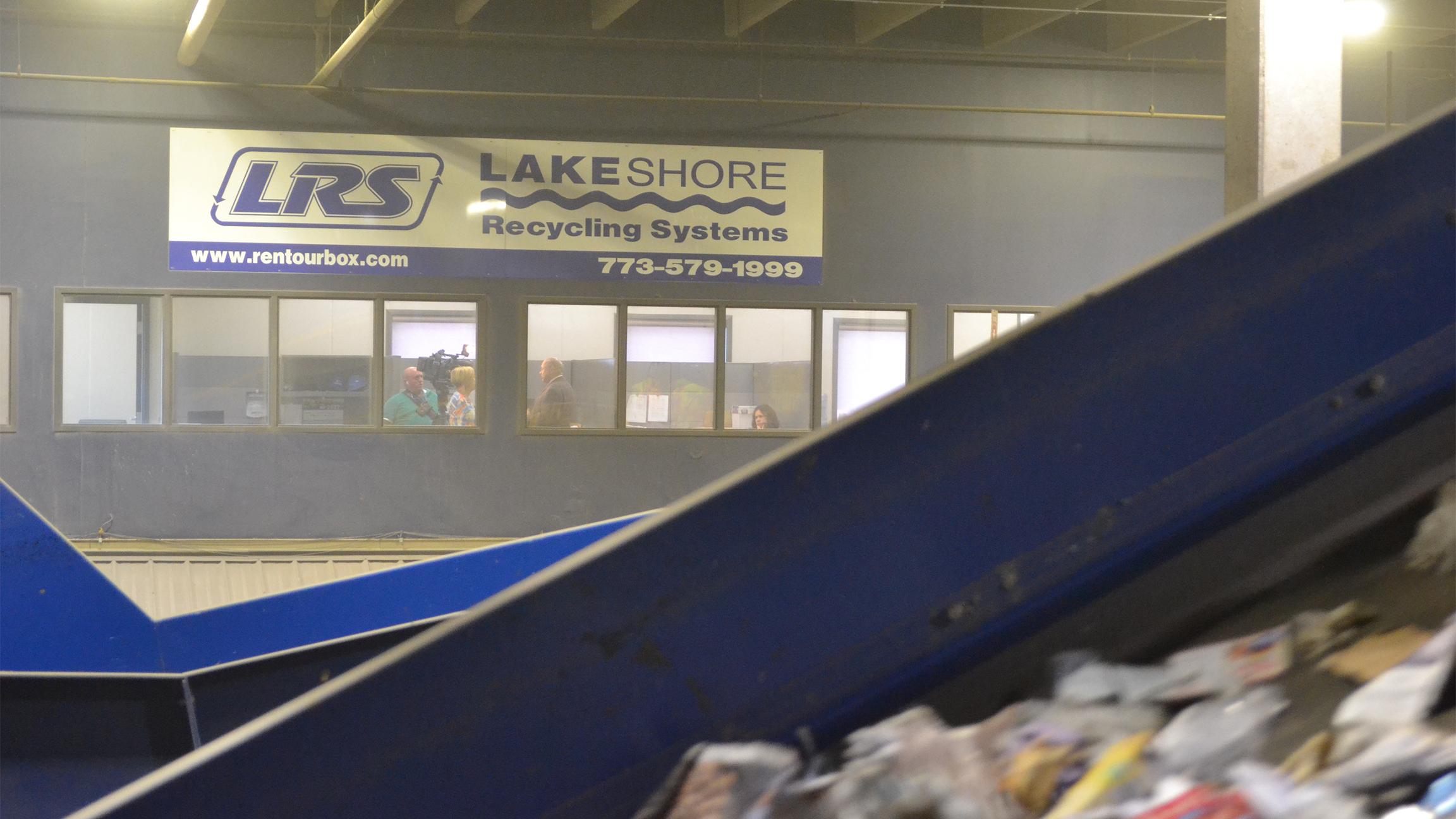 Charles Williams, commissioner of Chicago's Department of Streets and Sanitation, takes part in an interview as the city prepares to launch a public service campaign to boost recycling rates.
---

---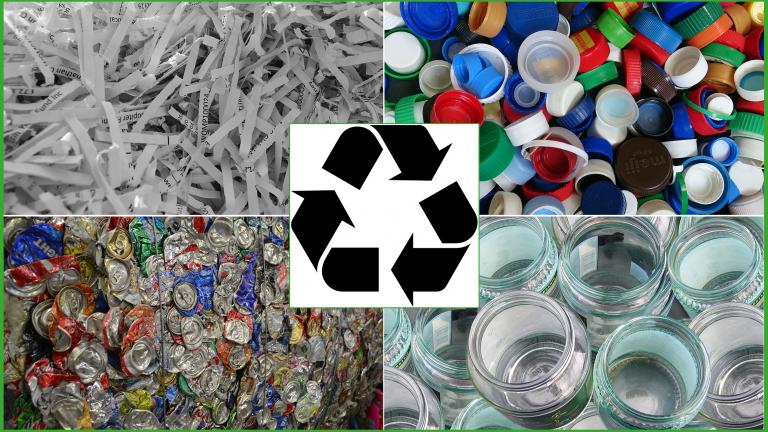 Chicago Recycling, By the Numbers
June 27: As Chicago looks to boost recycling rates, Chicago Tonight explores the city's recycling program up close—and with numbers.
---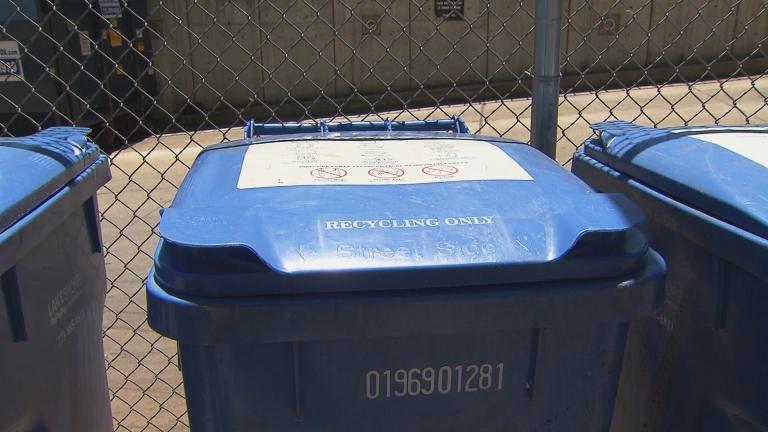 New Campaign Aims to Boost Chicago's Dismal Recycling Rate
June 27: Chicago's recycling rate is among the lowest in the country. What the city is now doing to try to change that.
---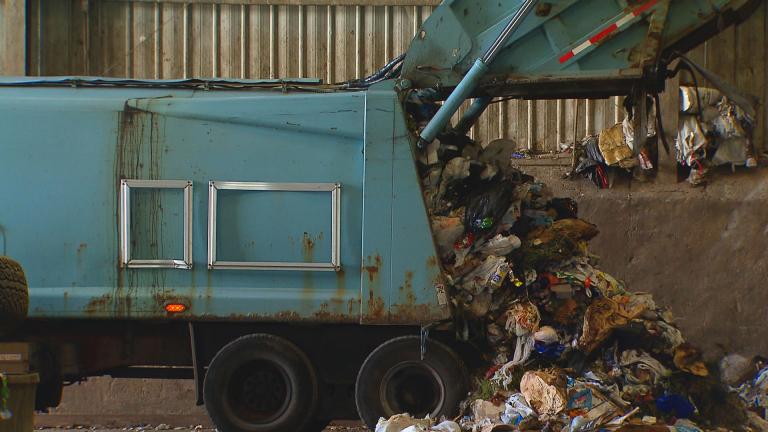 'I Lost My Wedding Ring' and Other Stories of Chicago's Accidental Trash
June 26: From lost jewelry to criminal evidence, a Pontiac landfill that receives trash from Chicago has plenty of bizarre waste stories.
---