Pop art gets reframed in a museum show that looks closely at the visual culture of the 1960s and '70s – and sheds light on an entire hemisphere of artwork that really pops.
Here's a look at a groundbreaking art exhibit with some swinging, psychedelic visuals from across Latin American.
TRANSCRIPT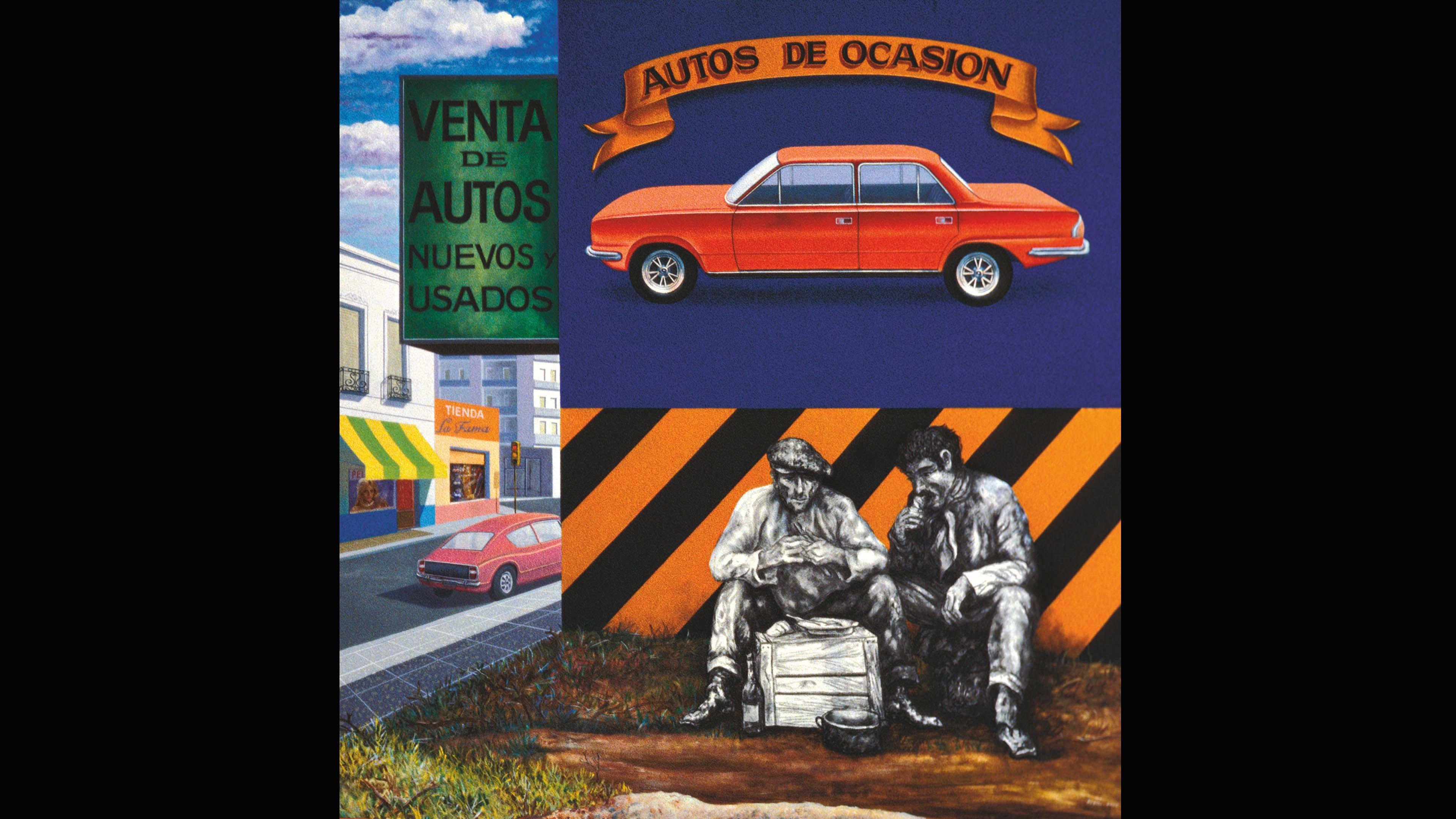 Antonio Berni, Mediodía (Noontime), 1976. Acrylic and collage on canvas, 78.22 x 78.34 inches (198.7 cm x 199 cm). Collection of the Blanton Museum of Art, the University of Texas at Austin. Barbara Duncan Fund, 1977.97. © José Antonio Berni.
Paris Schutz: It's called "Pop América" with an accent on the "e." Artworks from South America, Central America, North America and the Caribbean share the spotlight on campus at Northwestern University.
Enter the Block Museum of Art and you're greeted by a colorful self-portrait by Rubens Gerchman of Brazil, and there's art by Carlos Irizarry of Puerto Rico and Felipe Ehrenberg of Mexico, and a sculpture by Marisol, a French artist of Venezuelan heritage.
Corinne Granof, Block Museum of Art: There have been a couple of re-examinations of pop art that look at pop art in a more global perspective, but this is really the first one that focuses on Latin America in dialogue with artists in the United States. 
Schutz: Among the U.S. artists featured here are Roy Lichtenstein and Andy Warhol.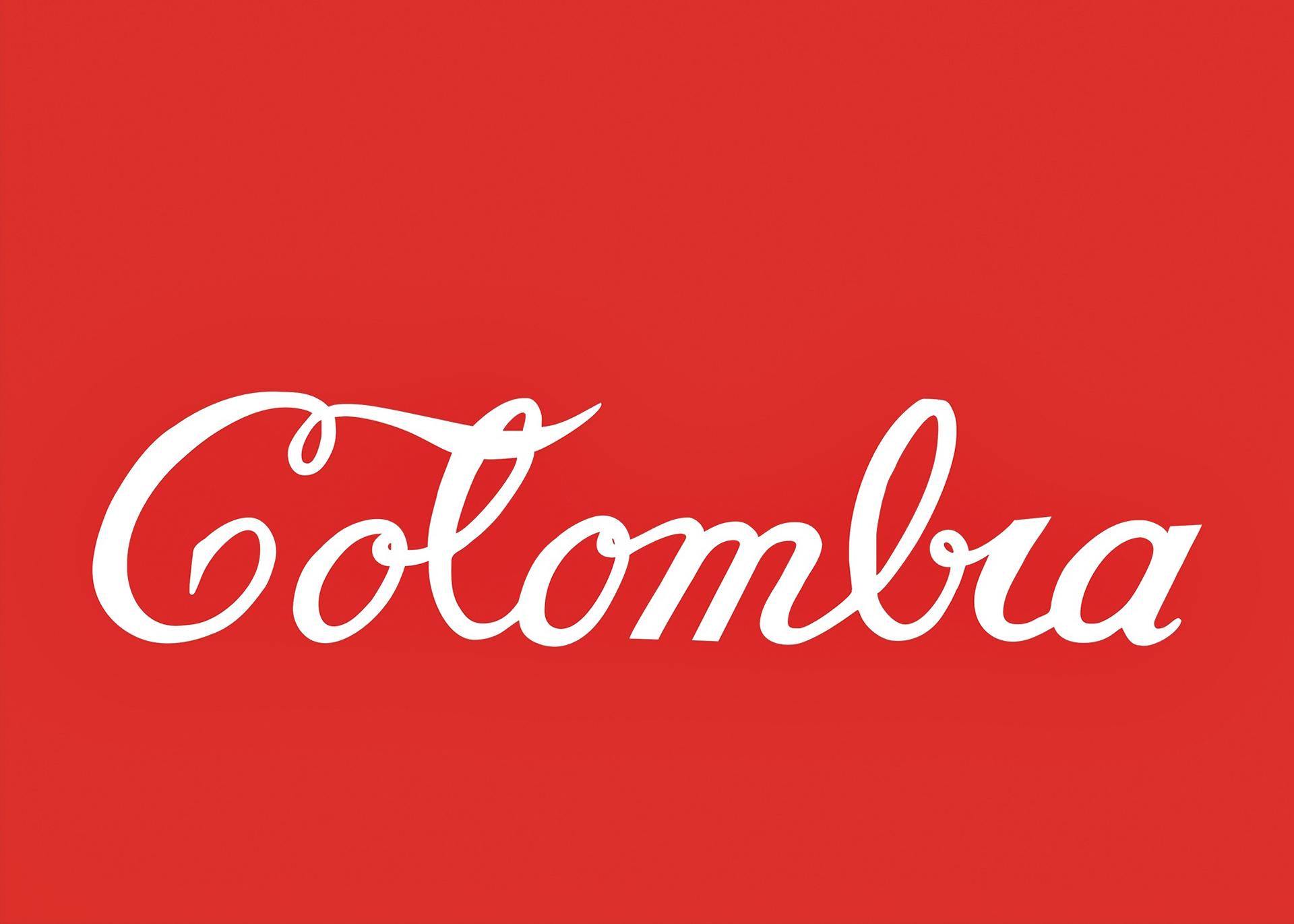 Antonio Caro, Colombia Coca-Cola, 1976. Enamel on sheet metal, edition 11/ 25, 19.5 x 27.5 inches (49.53 x 69.85 x 2.86 cm). Collection of the MIT List Visual Arts Center, Cambridge, Massachusetts. Purchased with funds from the Alan May Endowment. Image courtesy of the artist and Casas Riegner, Bogota, Colombia. © Antonio Caro.
Granof: We have this default notion that Pop Art is something that happens out of New York, but there are artists working in other countries who are responding to the pop idiom and pop visual language, and using things like comic books as an inspiration, mass media, consumer products and advertising.
Schutz: Works include fashion, graphic design and large-scale sculpture. There is even a bed used as a canvas.
Granof: Pop artists were interested in kind of redefining art around things that were familiar to us, so everyday products like a Coke bottle or a Campbell's soup can. And they bring these elements into their art and make them very bold and it gets us thinking about art in a different way: art that's not about a painter working alone furiously in a studio, but having art that's drawn from our everyday reality.
Schutz: Some of the artwork lands somewhere between Peter Rabbit and Peter Max, the psychedelic artist. But it isn't all just for fun.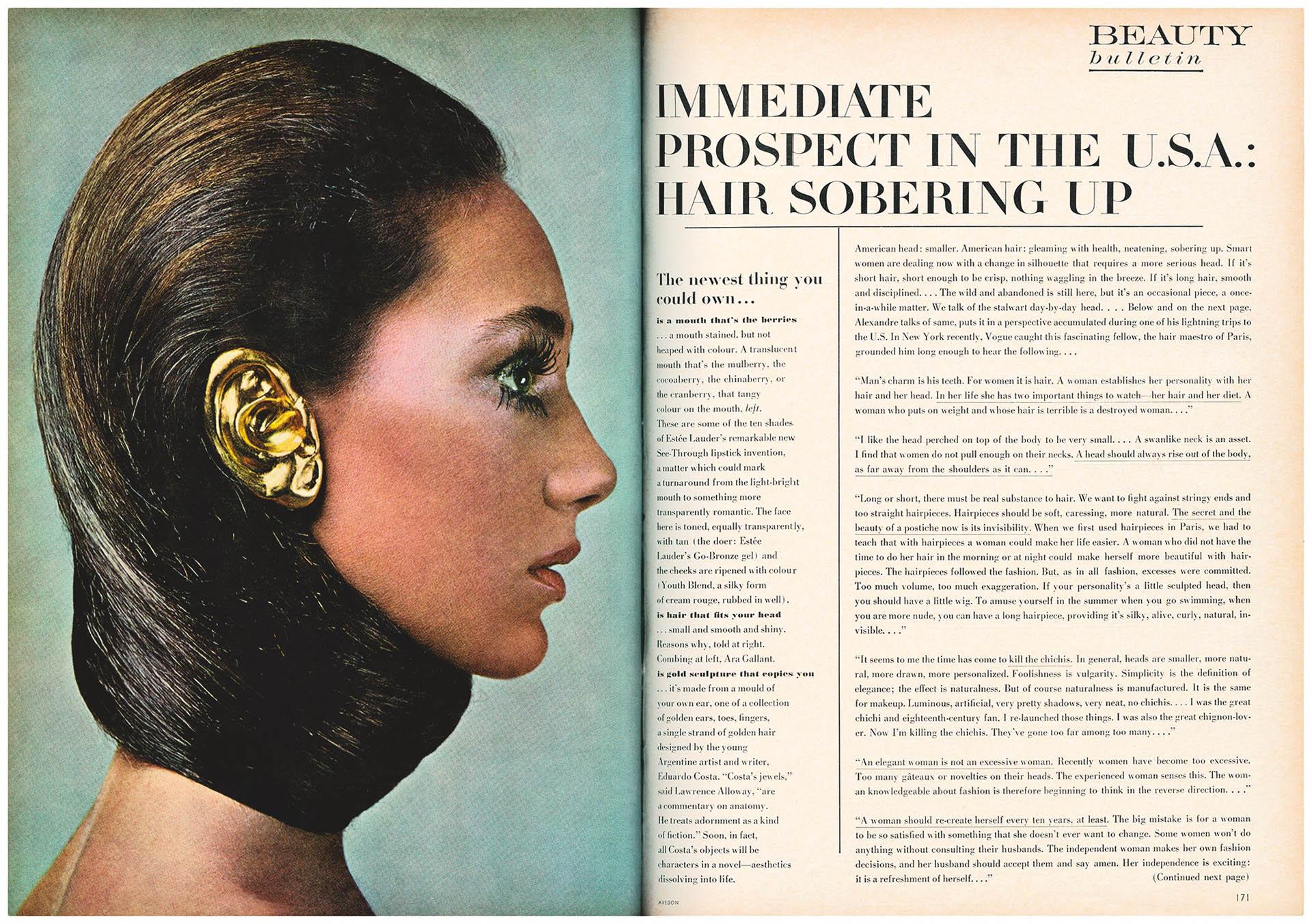 Eduardo Costa, Fashion Fiction I, 1966–1970. 24-karat gold wearable sculpture and photograph (first published in Vogue, February 1, 1968; photo by Richard Avedon and modeled by Maria Berenson), 2.55 x 1.57 x 0.59 inches (6.5 x 4 x 1.5 cm), ear; 12 x 5 inches (30.5 x 24 cm), magazine. Courtesy of the artist (ear) and private collection (magazine). Sculpture © Eduardo Costa
Granof: Pop is thought of as very playful, very superficial, or surface oriented, and it is that, but then there are these deeper levels, and sometimes more political meanings that are coming through in many of the works in the exhibit.
Schutz: The exhibition was co-organized by the McNay Art Museum in San Antonio, Texas and the Nasher Museum of Art at Duke University. At Northwestern, it takes up nearly two floors of the museum.
Granof: It reframes pop art and gets us thinking about not just what was happening in New York or London but also looking across the Americas, Chile, Columbia, Brazil and getting us to think more broadly about what "America" means.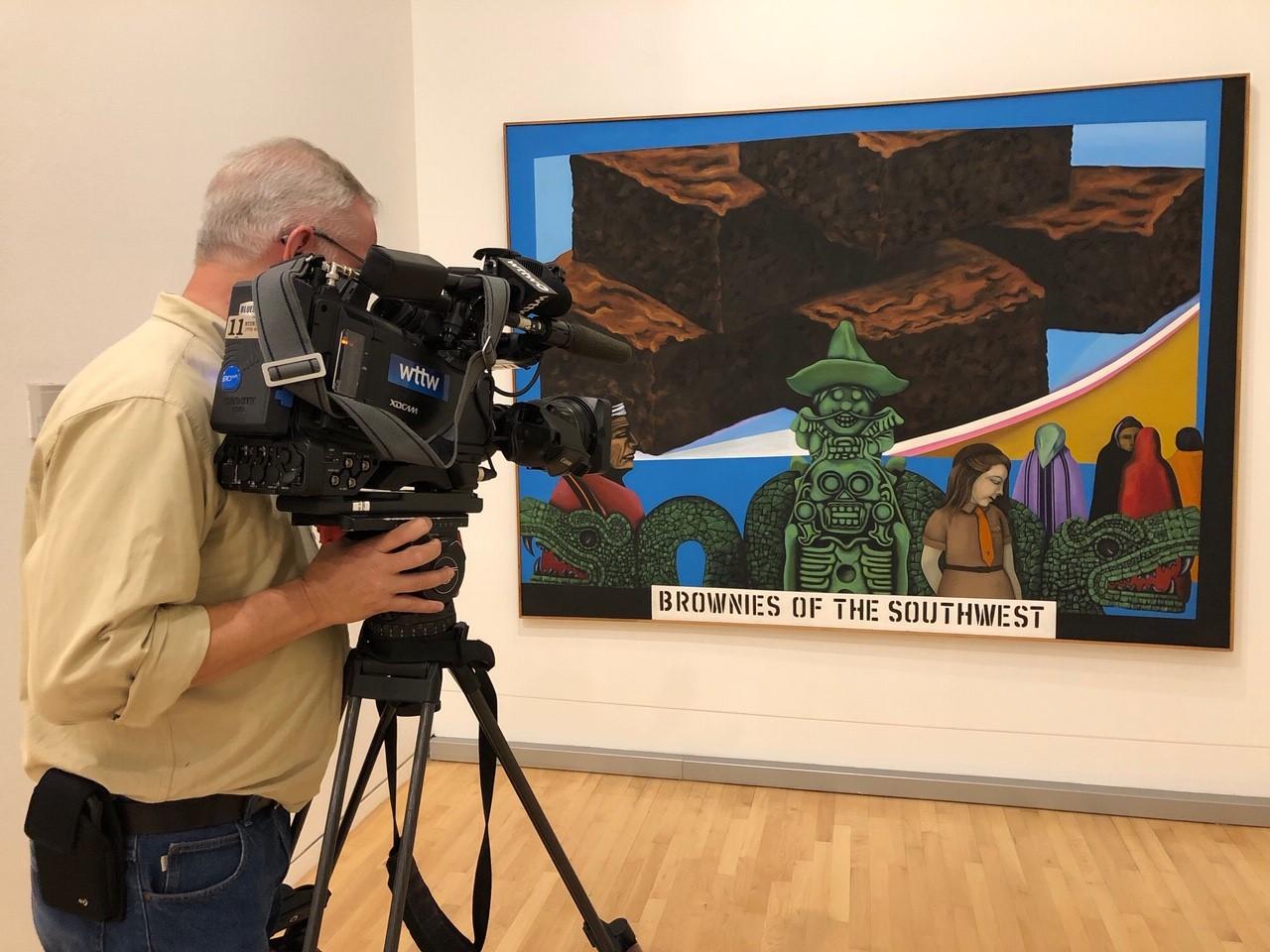 More on this story:
"Pop América, 1965 to 1975" is on view through Dec. 8, 2019 at the Block Museum of Art on the campus of Northwestern University in Evanston. The museum is free and open to the public. 
Note: This story was first published Oct. 17, 2019. It has been updated.
---
Related stories:
'What Came After' Exhibition Explores Legacy of Chicago Imagism
Native American Jewelry Tells 'Stunning Stories' of Indigenous People
Oriental Institute Unveils Multimillion-Dollar Makeover for Centennial
You Can Now Smell Sue the T. Rex's Breath at the Field Museum
---