Portraits of mummies greet visitors at a new exhibition where art, science and history intersect. These rare mummy masks have been meticulously studied by a team of professors and student researchers. Now they're on display at the Block Museum of Art on the campus of Northwestern University.
Chicago Tonight came face-to-face with them on opening day.
TRANSCRIPT
Jay Shefsky: Ancient eyes gaze across 2,000 years of history. These funerary images of men and women come from Faiyum, one of the oldest cities in Egypt.
Essi Rönkkö, Northwestern University Block Museum of Art: We often call these kinds of portraits "Faiyum portraits" because many of them come from an area called the Faiyum in Egypt which is about 80 kilometers from Cairo.
These are portraits that were originally attached to mummies with linen wrappings, but unfortunately during the 19th century excavations they removed or cut them out of the mummies, presumably because they were easier to transport or they're easier to present as artworks on their own.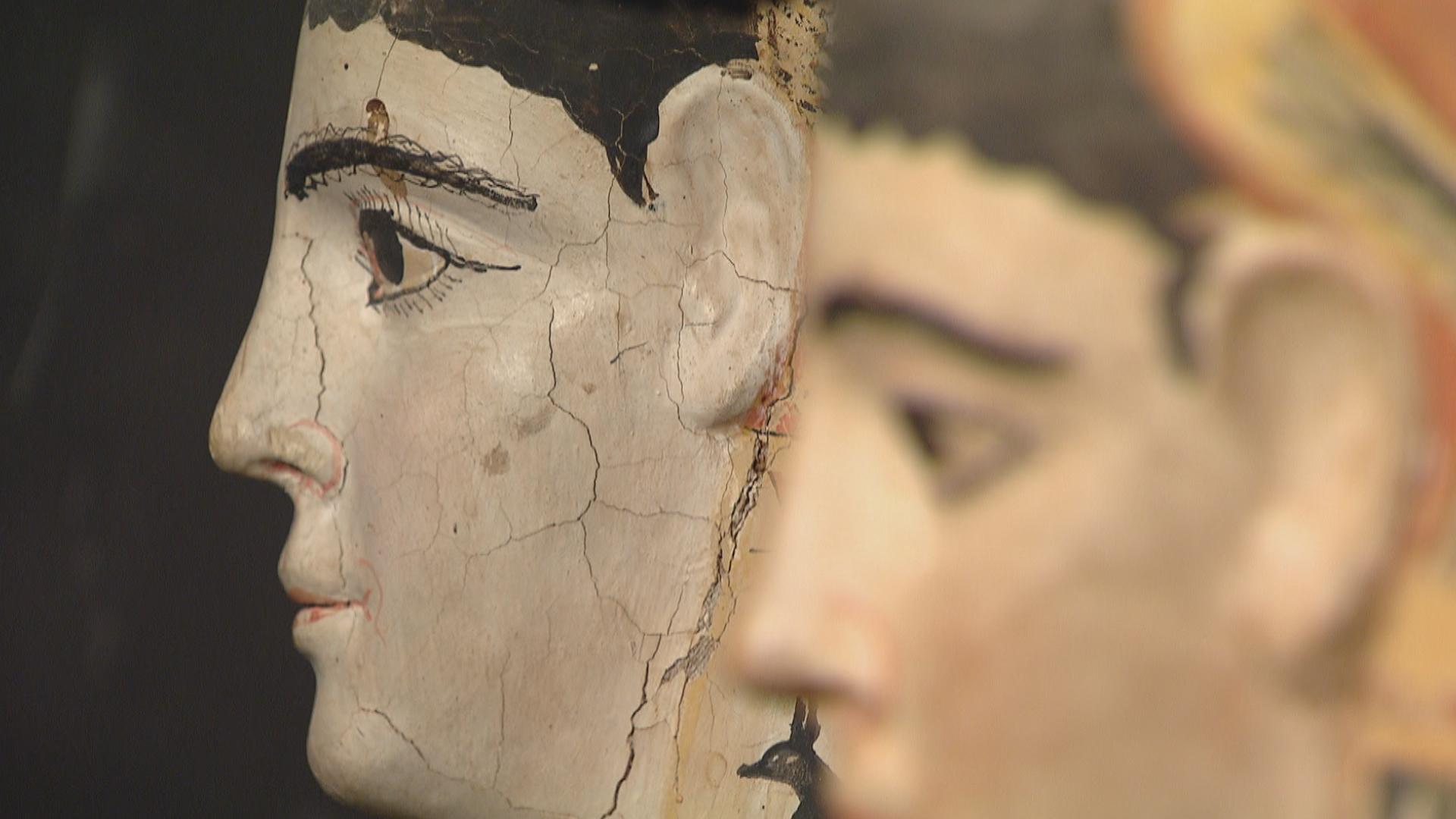 Shefsky: They were created in Egypt, but the mask-like images represent a surprising variety of cultural identities.
Marc Walton, McCormick School of Engineering: What we're looking at here is a time period in Egypt that is just not one thing, it's multiple things coming together at once. We have a Roman presence, we have a Greek presence, overlaid on top of a long, continuing tradition of Egyptian theology and art. And when you have this you have interesting things that are taking place. For instance, hairstyles, jewelry were decidedly Roman, but the painting style is coming from Greek traditions, and yet it's on a mummified object which is decidedly Egyptian.
Rönkkö: This also represented a great opportunity to work with students. We have three different class projects going on that gave input to the show.
Shefsky: Students of art history, material science, archeology and even sound design worked on the exhibition.
Much of the show is on loan from the University of California, Berkeley. But the centerpiece – a complete mummy with its portrait intact – comes from the Garrett Theological Seminary on the Northwestern campus.
After 1,900 years of resting in peace, the mummified remains of the 5-year-old girl inside are well-traveled.
Rönkkö: We were able to send the mummy, work with the Feinberg School of Medicine to send her to a CT scan at the Northwestern Memorial Hospital. That CT scan really informed our conservation work and also enabled us to then take her also to the Argonne National Laboratory for further research.
Shefsky: Researchers are still unwrapping the results. They seek information on the girl's cause of death, her diet and the method of mummy wrapping.
Walton: It's a really dense data set. We had a lot of information and it's probably going to take us the next several months to be able to unpack it all.
Shefsky: They used the data from the CT scan to create a so-called "augmented reality" that visitors can access with their smart devices.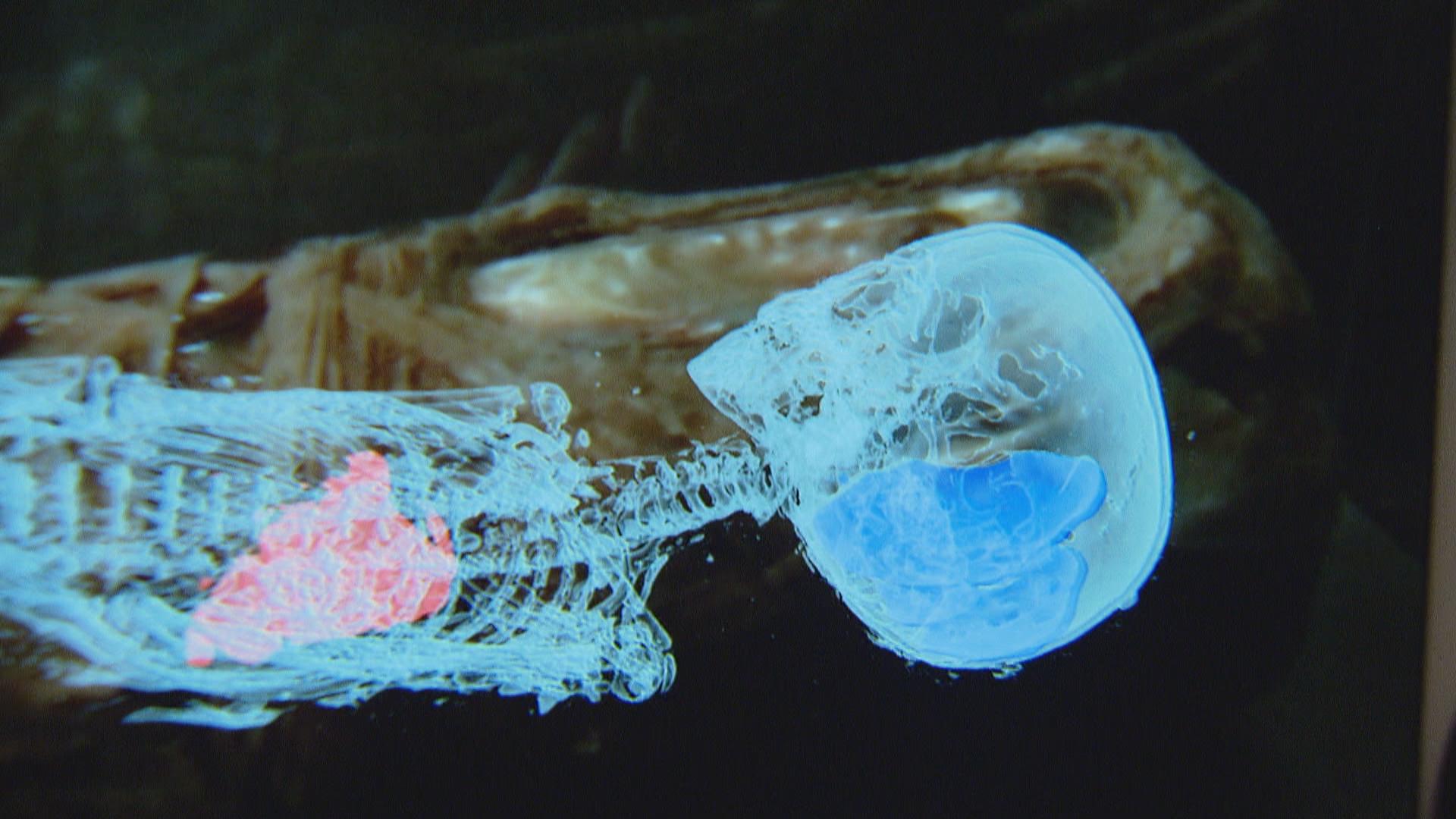 Walton: I think that this is quintessentially Northwestern, to be able to bring together multidisciplinary aspects and create something new out of it. But at the Block Museum in particular, it's the nexus of these activities, bringing these crosscurrents together so we can actually explore one theme in depth from a number of different perspectives, giving a richer view of the subject matter.
Shefsky: The small but powerful show has a curious name: "Paint the Eyes Softer."
Rönkkö: "Paint the Eyes Softer" comes from a quote from one of the objects in the show which is actually one of the most unique pieces in the show. It's not much of a looker but it is truly unique in the world. It is a sketch of one of these paintings made in ink, that gives instructions to the painter, in Greek, and one of them says "paint the eyes softer."
It serves as a metaphor for how much of these objects remain a mystery.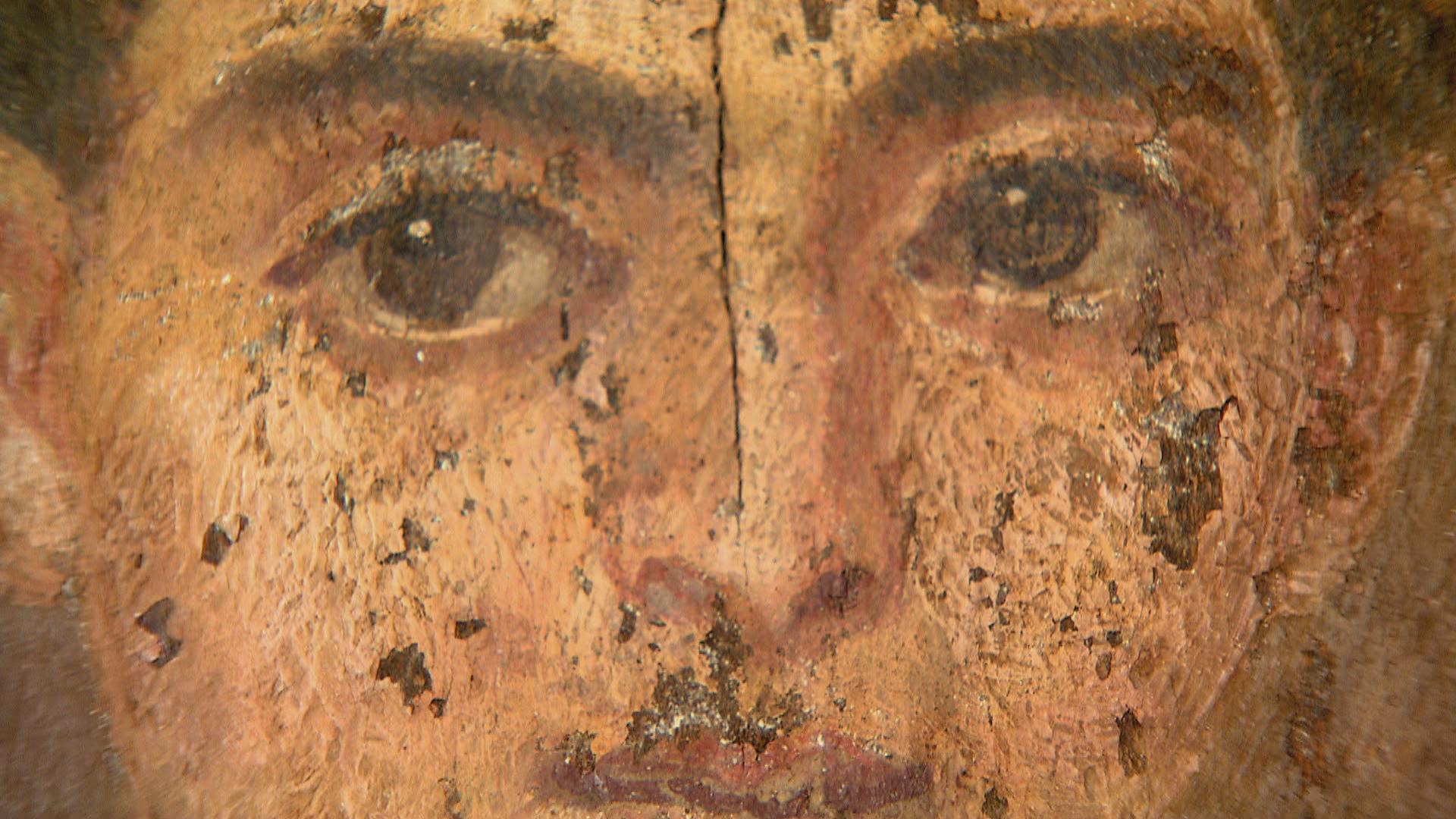 More on this story
The exhibition "Paint the Eyes Softer: Mummy Portraits from Roman Egypt" is on display at the Block Museum of Art in Evanston through April 22. Visit the museum's website for more information.
---
Related stories: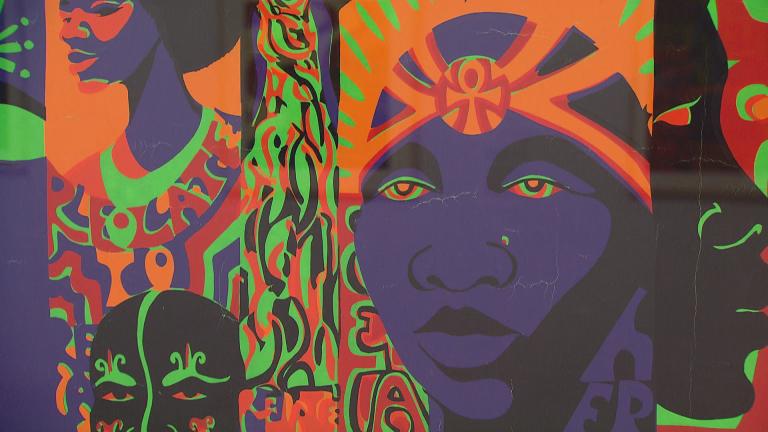 At DePaul Art Museum, A Pair of Shows Offer Power to the People
Jan. 18: Vivid colors bring to life messages of hope, and resistance. A pair of new art shows on the campus of DePaul University look at the power of the people through the power of printmaking.
---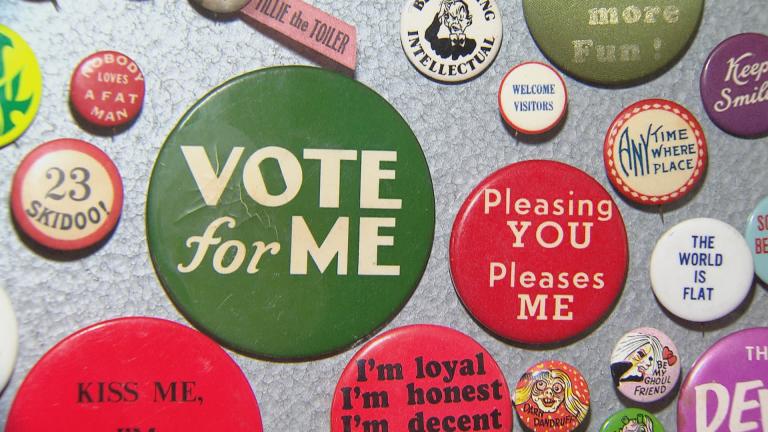 Inside the World's Only Button Museum
Jan. 15: We visit a Chicago museum that presents history in an unexpected way: as told by buttons.
---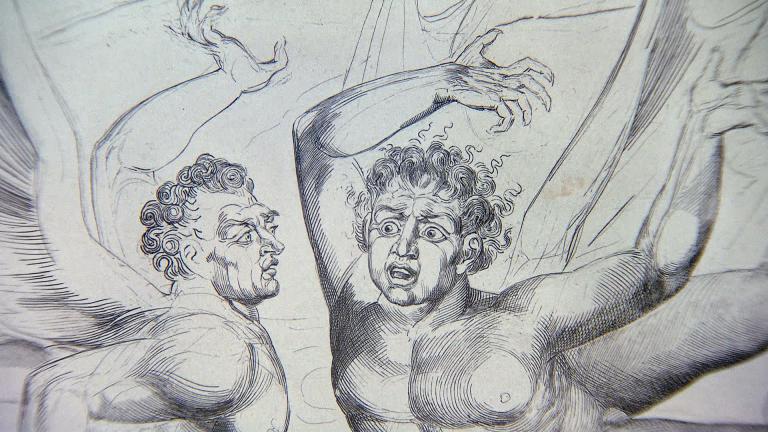 Block Museum Explores William Blake's Influence on the Age of Aquarius
Sept. 28: A who's who of great artists and writers of the 20th century was influenced by one who died in semi-obscurity nearly 200 years ago.
---