Colorful and playful paintings hang next to erotic works and dark visions. An overlooked group of Chicago artists is getting its due – at a museum in Elmhurst.
From the 1970s onward these artists made their mark after the Imagist work of the '60s had gained international attention.
TRANSCRIPT
Paris Schutz: In the paintings there are people in love.
A man in anguish.
And a woman made out of cake.
The diverse figures in these compositions were made by artists with many interests.
Phyllis Bramson, artist: Humor. A certain amount of sexuality in much of the work. Playfulness, theatricality.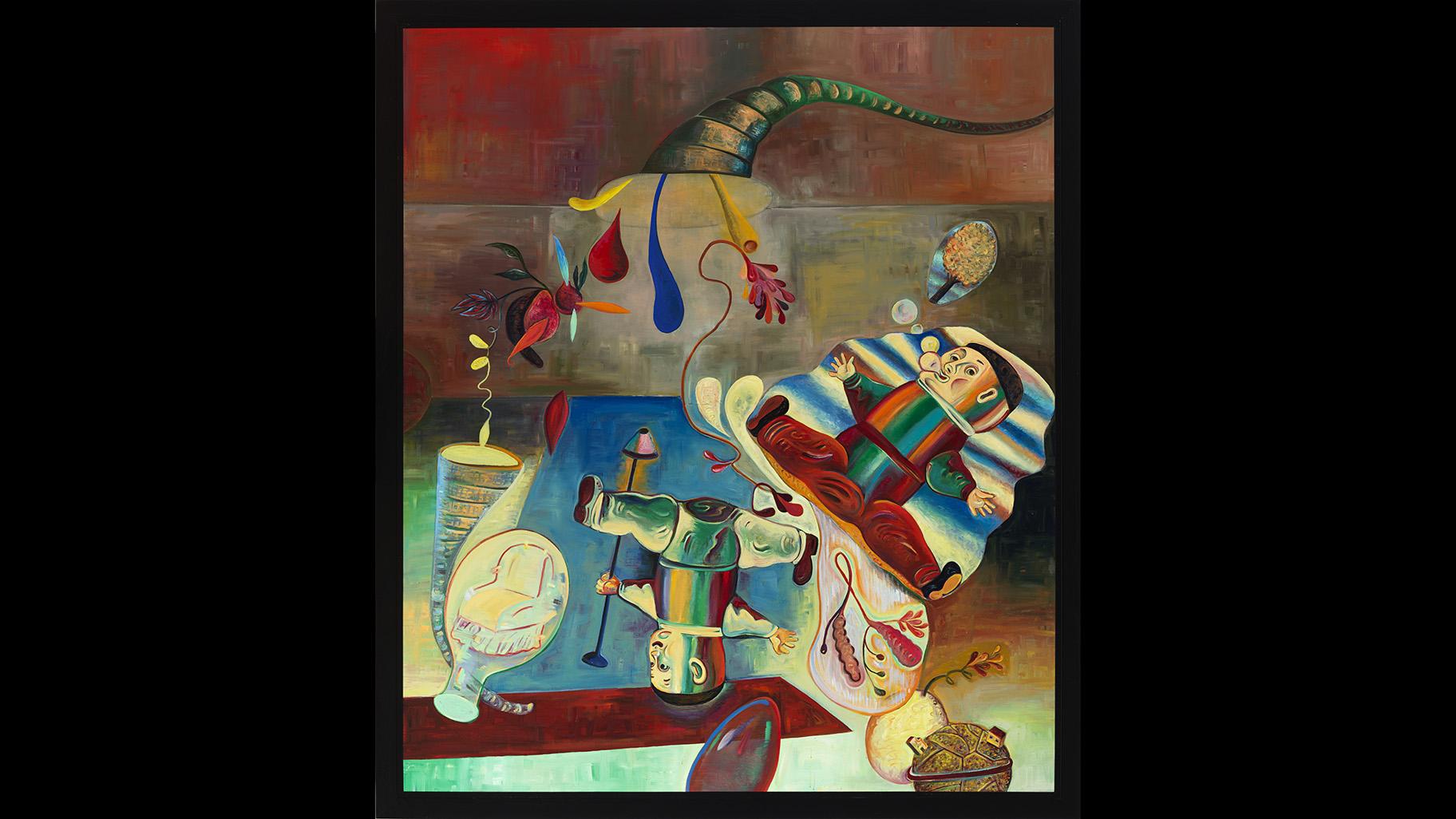 Phyllis Bramson, "Decoys," 1989. (Courtesy Elmhurst Art Museum)
The group that I'm talking about and the period from 1978 to 1998 was just sort of like a benchmark.
They all share kind of a common interest in figuration and emotion and painterliness to a certain degree. And that's what separates them from the original Imagists, and the Hairy Who. There's just that difference in visual thinking.
Schutz: The Imagists and the Hairy Who emerged in Chicago in the 1960s and caught the attention of the art world.
This exhibit is called "What Came After."
John McKinnon, Elmhurst Art Museum: "What Came After" is part of an ongoing conversation about Chicago Imagism and its legacy. It's often broadly known, even internationally, but often misunderstood.
Chicago Imagism as a term was used in the 1970s, and since then people have been struggling with, "What does that mean exactly?" And that includes many artists that came afterwards, whether they built on the work of their peers, or if they went beyond expectations of that legacy.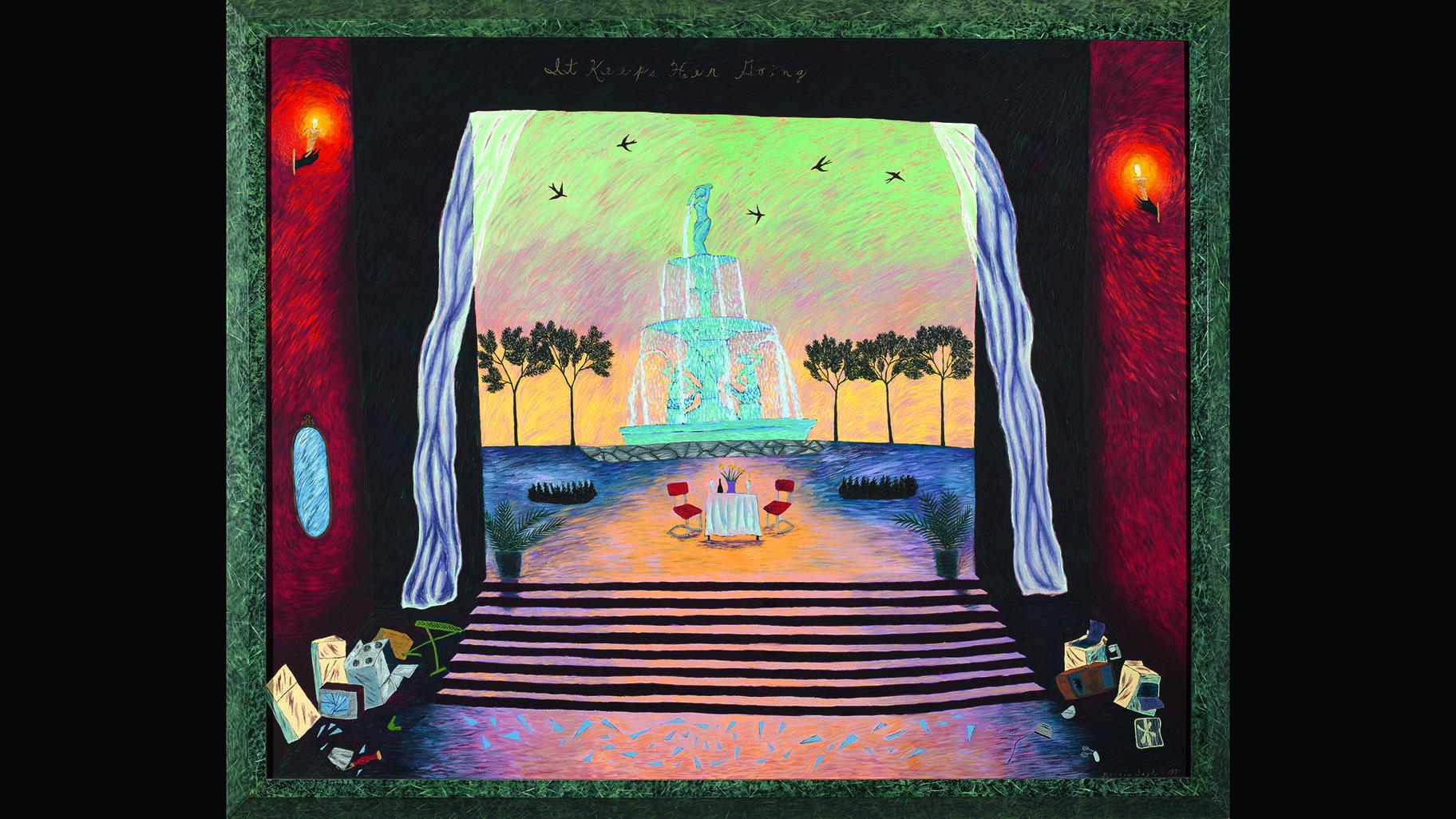 Hollis Sigler, "It Keeps Her Going," 1991-92. (Courtesy Elmhurst Art Museum)
Schutz: One of those artists organized the show. She favors the term "organizer" over "curator."
Bramson: I'm from the old school, and you weren't really supposed to put your own work in a show that you were curating. So that's why I say I organized the show. It just seemed more proper, because I had to include myself. I was part of that group.
Schutz: Phyllis Bramson began working on the show with James Yood, the renowned art critic and teacher at the School of the Art Institute, where many of these artists studied.
Yood died in May 2018, and the exhibition is dedicated to him.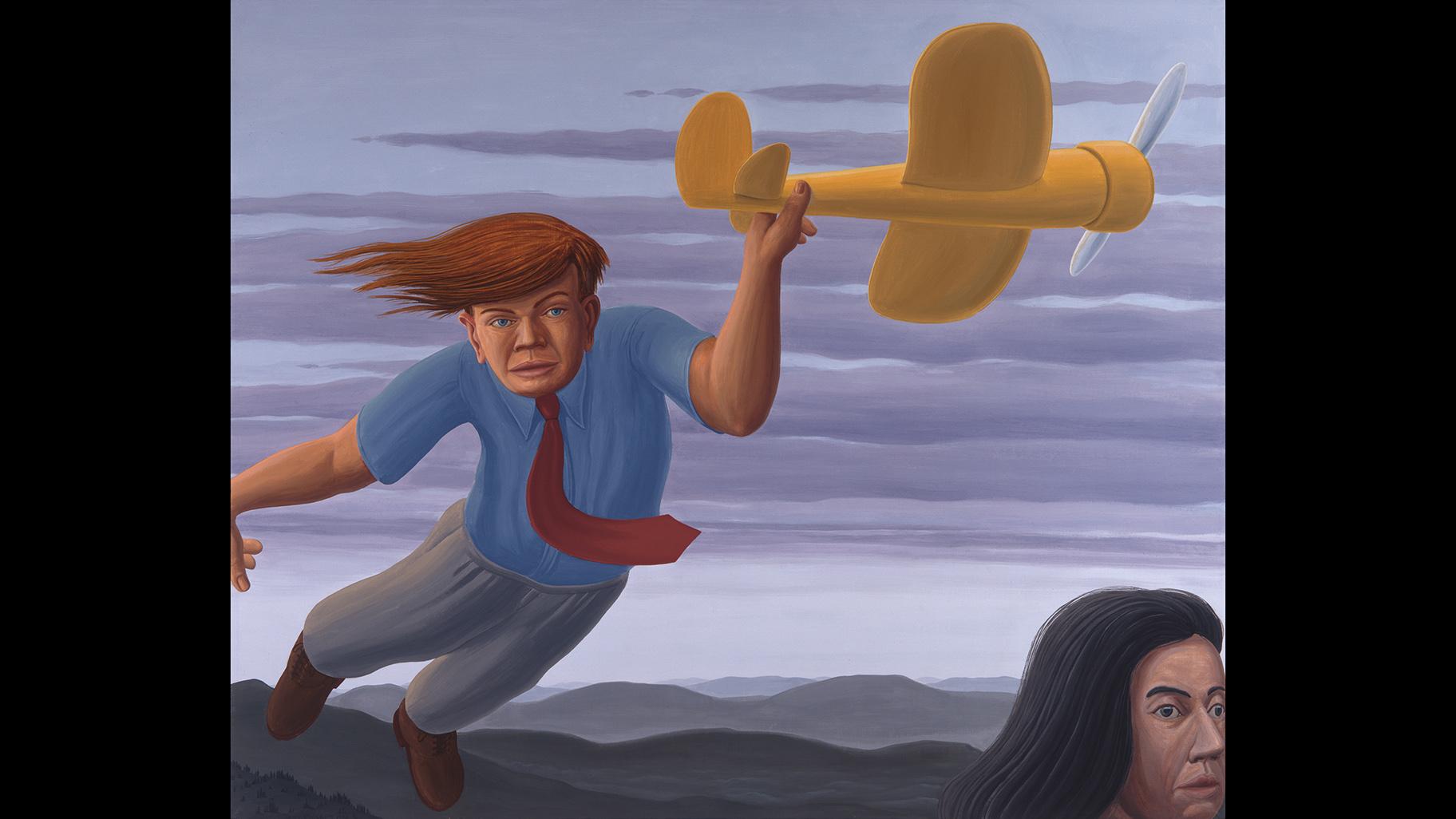 Tony Phillips, "The Space Between," 1993. (Courtesy Elmhurst Art Museum)
Schutz: This exhibit of homegrown style got local support – from Chicago's Terra Foundation for American art – and with loans from the Illinois State Museum, the Rockford Art Museum and local collectors.
Bramson: I was amazed at how individualistic each of the pieces are. One is more different than the other.
It's very unique and powerful work.
Schutz: The works raise questions about the underappreciated art that came after Imagism.
Bramson: What happened? Why is this period just like eliminated?
McKinnon: What if the term "Imagism" was removed from Chicago's history? What would we do, and how would we deal with that?
---
More on this story
The exhibition "What Came After: Figurative Painting in Chicago from 1978 to 1998" is on view at the Elmhurst Art Museum through Jan. 12, 2020.
---
Related stories:
Native American Jewelry Tells 'Stunning Stories' of Indigenous People
Oriental Institute Unveils Multimillion-Dollar Makeover for Centennial
You Can Now Smell Sue the T. Rex's Breath at the Field Museum
---