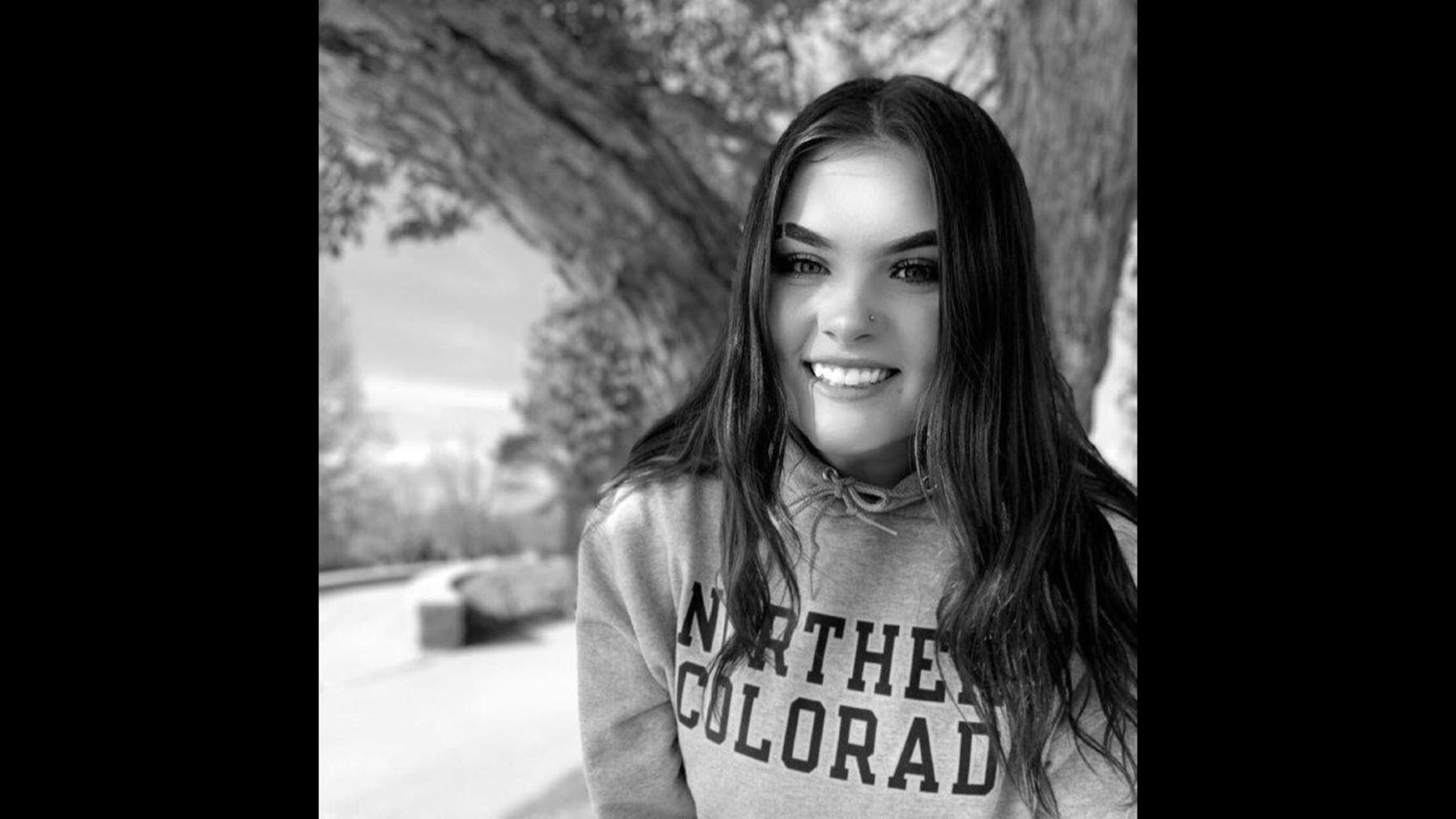 Piper Johnson, 18, was hospitalized for a week after vaping. (Photo courtesy of the Johnson family)
Ruby Johnson, of New Lenox, was driving her eldest child Piper across the country last month to drop her off at college when Piper, 18, began coughing and complaining of chest pain.
When the pair arrived in Colorado the next day, on Aug. 17, they stopped at an urgent care center. Doctors who reviewed X-rays of her lungs believed Piper had early pneumonia.
But her condition quickly deteriorated. Piper was admitted to the intensive care unit the next morning after a CT scan showed what doctors called a diffuse pneumonia that affected both of her lungs. 
During her time at the hospital, Piper admitted to vaping. "She was 100% honest," said Ruby, who only learned of her daughter's vaping when Piper began complaining of chest pain a few days earlier. "She said she had been vaping but stopped about a week ago because she began having chest pain when she took a deep breath."
Piper had to be put on oxygen and spent a week in the hospital. Doctors told Ruby if she had brought Piper to the hospital two days later, Piper would've been unconscious and on a ventilator.
"We may have dodged a bullet," said Piper's father, Tim Johnson, who noted Piper is now doing better and focused on her classes at Northern Colorado University where she is a freshman.
The Johnsons are sharing their harrowing experience in the hopes of educating others about the dangers of vaping. "This is a problem that affects all of us and the young ones that we love," said Ruby. "We don't want parents to have to go through what we did."
New Lenox residents Tim and Ruby Johnson, left, speak at a press conference Thursday about the recent hospitalization of their daughter, Piper, with their attorney Michael Gallagher, right. (Kristen Thometz / WTTW News)
They're also calling on the government to clamp down on companies that manufacture vaping devices. E-cigarette use has increased nearly 80% among high schoolers and 50% among middle schoolers from 2017 to 2018, according to the Centers for Disease Control and Prevention.
"Our primary concern is that e-cigarette makers like Juul are taking a page out of Big Tobacco's playbook by targeting our children, resulting in a terrifying increase in teen smoking," said the Johnsons' attorney Michael Gallagher of Wise Morrissey, LLC.
As the Johnsons made their announcement, the Illinois Department of Public Health reported Thursday there have been 42 confirmed hospitalizations for similar illnesses in Illinois since May, including one death. Seven more reports are under investigation, according to the agency.
Reported symptoms have included cough, shortness of breath, fatigue, diarrhea and vomiting, which worsen over a period of days or weeks before hospital admission. 
Illinois cases have been reported in Chicago and the counties of Champaign, Cook, DeKalb, DuPage, Henry, Kane, Kendall, Lake, Madison, McHenry, Peoria, St. Clair, Tazewell, Wabash, Will and Winnebago. Those affected are between the ages of 17-39, with a median age of 22, according to IDPH.
IDPH has been working with a team from the CDC, Food and Drug Administration and health departments in other states to identify the names and types of vaping products linked to the hospitalizations, as well as where they were obtained.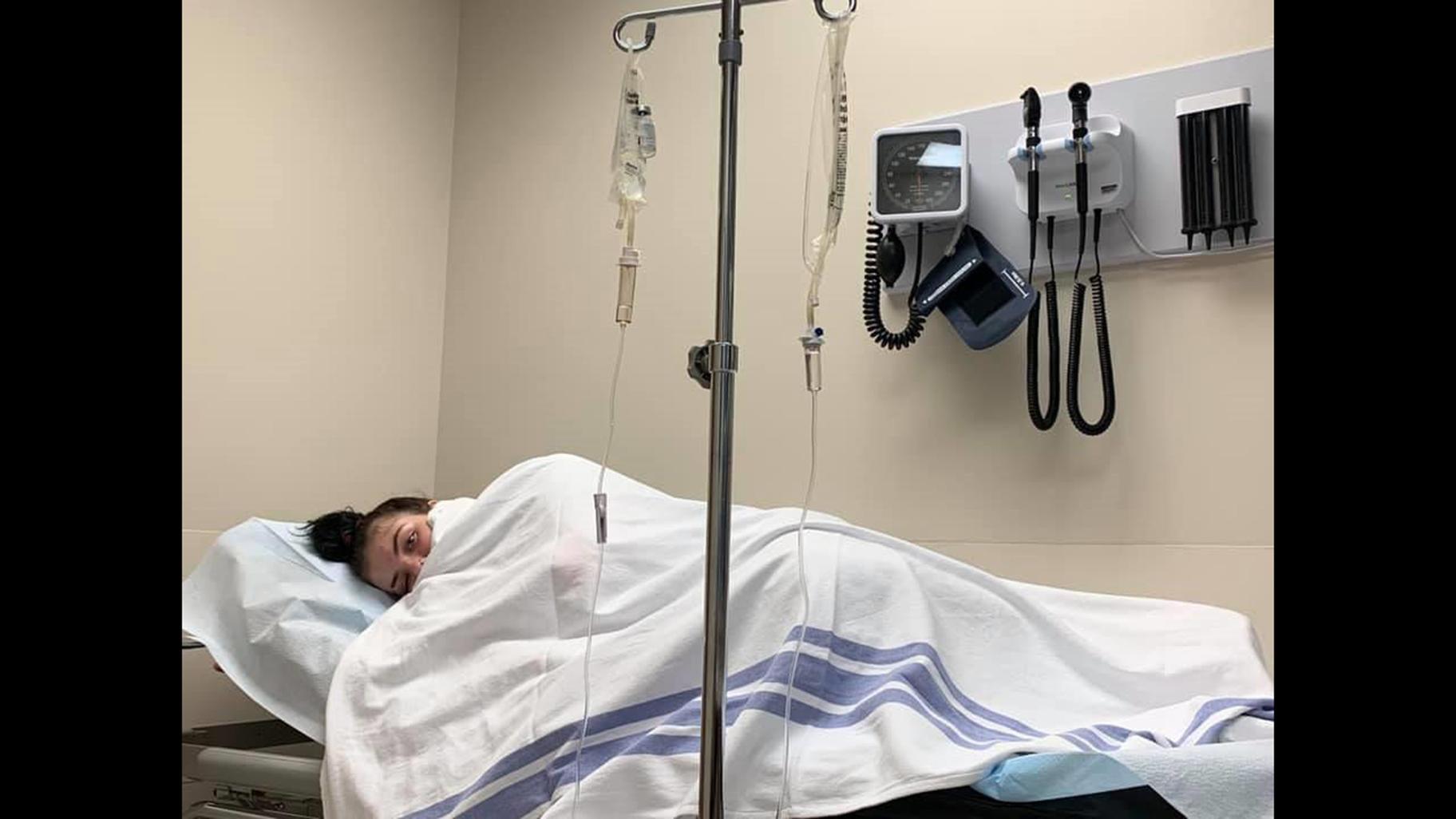 Piper Johnson, 18, is treated in the hospital for a vaping-related respiratory illness. (Photo courtesy of the Johnson family)
Many patients, including those in Illinois, have told health care personnel they had recently used products containing tetrahydrocannabinol (THC), according to the CDC. No specific product has been identified in all cases, nor has any product been conclusively linked to the illnesses, according to health officials. While the cases appear similar, it's not clear if they have a common cause or if they are different diseases with similar symptoms, according to IDPH.
The Washington Post reported Thursday that some state and federal health officials had linked vaping illnesses to a chemical derived from vitamin E. But in a statement responding to questions about that link from WTTW News, IDPH reiterated that Illinois has "not identified a specific causative agent" and is continuing to "look at all products."
The American Vaping Association claims black market THC products are to blame for the reported illnesses, not nicotine vaping products. Ruby Johnson said her daughter was drawn to vaping by the various flavor options as a sophomore in high school. Piper admitted to using both nicotine and THC products, according to Ruby, who is seeking a ban on all flavored tobacco products.
"As a ticked-off mom, I'm not going to stop until real change is made," said Ruby, a mother to seven children, the youngest of which just started kindergarten.
"I have a third-grader and Mike (Gallagher) has a third-grader, when they walk into the bathroom in seventh grade, (I hope) vapes are gone," Tim said as tears rolled down his face. "No one should touch (vapes)."
Officials advise anyone who is experiencing any type of chest pain or difficulty breathing after vaping to seek immediate medical attention, even if symptoms arise weeks later. Health care providers caring for patients with unexpected serious respiratory illness should ask about a person's history of vaping.
"We hope that our daughter's life-threatening ordeal can serve as a warning to parents and teens alike. Vaping is dangerous and can kill you," Ruby said.
Contact Kristen Thometz: @kristenthometz | (773) 509-5452 |  [email protected]
---
Related stories:
Health Officials Report 5 More Cases of Hospitalizations Linked to Vaping
Illinois Resident Who Was Hospitalized After Vaping Dies
City Reaches Settlements with 16 E-Cigarette Retailers for Selling to Minors
Vaping Companies Sue to Delay US Review of E-Cigarettes
Illinois Health Officials Report Hospitalizations Linked to Vaping
City to Sue 8 Online Retailers for Selling E-Cigarettes to Minors
Survey Finds E-Cigarette Use Soaring Among Illinois Teens
Illinois Raises Smoking Age to 21
---