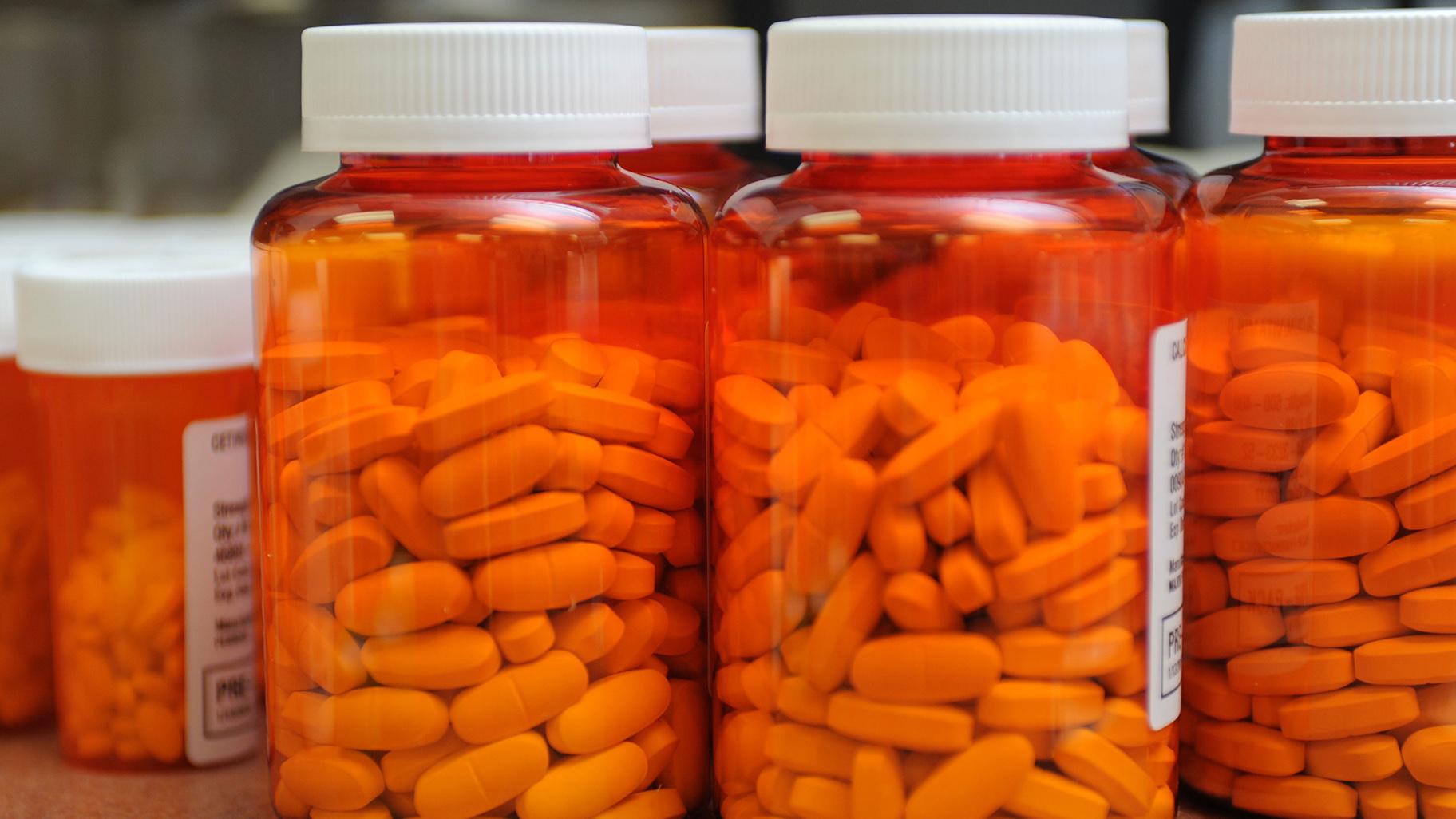 (U.S. Air Force photo by Senior Airman Hailey R. Staker)
Illinois Attorney General Kwame Raoul has filed a lawsuit against more than a dozen companies for their roles in the opioid epidemic.
According to the suit, opioid manufacturers carried out unfair and deceptive marketing campaigns that prioritized profits over public health, while distributors flooded the state with opioids and failed in their role as gatekeepers in preventing the diversion of opioids.
The companies "selfishly and irresponsibly sacrificed the health and safety of Illinois residents for their own financial gain," Raoul said in a statement. "Their actions played a key role in the over-prescription, misuse, abuse, and diversion of dangerous opioids that resulted in an opioid crisis. I will continue to investigate and hold accountable all of those responsible for Illinois' opioid epidemic."
The suit was filed in Cook County Circuit Court against Johnson & Johnson; Janssen Pharmaceuticals, Inc.; Ortho-McNeil-Janssen Pharmaceuticals, Inc.; Janssen Pharmaceutica, Inc.; Endo Health Solutions Inc.; Endo Pharmaceuticals Inc.; Teva Pharmaceutical Industries Limited; Teva Pharmaceuticals USA, Inc.; Cephalon, Inc.; Allergan Finance, LLC; Actavis Pharma, Inc.; Actavis LLC; Watson Laboratories, Inc.; McKesson Corporation; Cardinal Health, Inc.; and AmerisourceBergen Drug Corporation.
The lawsuit comes on the same day that OxyContin maker Purdue Pharma announced it has reached a tentative settlement with nearly half the states and some 2,000 local governments that have sued the company for its role in the opioid epidemic.
According to the Associated Press, sources with knowledge of the talks say that Stamford, Connecticut-based Purdue will pay up to $12 billion over time and that the Sackler family, which founded and operates the pharmaceutical company, will give up control.
Raoul says the current proposal is not sufficient and that his office is prepared to hold the Sackler family accountable, whether or not Purdue declares bankruptcy.
"I reject in the strongest terms, any agreement that does not adequately hold Sackler family accountable for the irreparable harm their actions caused to families in Illinois across the country," he said in a statement. "I will not stop fighting on behalf of the Illinois families and communities that have been forever destroyed by the opioid epidemic."
In April, Raoul filed a lawsuit in Cook County Circuit Court against Purdue Pharma and later expanded the suit in August to include the Sackler family.
Raoul's newly filed lawsuit alleges opioid manufacturers Johnson & Johnson, Endo, Teva and Allergan spent millions on campaigns to shift public perception of opioids, resulting in an increase in opioid prescriptions. According to the suit, these manufacturers pushed for the use of opioids at higher doses and longer periods of time under the guise of what they characterized as the widespread under-treatment of pain.
Manufacturers allegedly sought to convince health care providers and patients that opioids were a safe and effective treatment by minimizing the risk of addiction and making false and unsubstantiated claims about the drugs' benefits, according to the attorney general's office.
Opioid distributors McKesson, Cardinal and Amerisource Bergen contributed to the opioid epidemic by neglecting their responsibility to identify, report and stop suspicious orders, the lawsuit alleges. These distributors flooded the state with hundreds of millions of opioids with little oversight, fueling the diversion of these drugs toward illegal and harmful uses, according to Raoul.
More than 2,000 Illinois residents died from opioid overdoses in 2017, according to the Illinois Department of Public Health. The lawsuit seeks that the court prohibit the manufacturers' and distributors' deceptive and unfair conduct in order to ensure it doesn't occur again and to hold the companies accountable.
The Associated Press contributed.
Contact Kristen Thometz: @kristenthometz | (773) 509-5452 |  [email protected]
---
Related stories:
Judge: Drugmakers, Others Can Face Trial Over Opioids Crisis
Opioid Settlement Would Divide Money Based on Local Impact
OxyContin Maker, Government Attorneys in Settlement Talks
Pritzker Signs Bill Legalizing Syringe Exchanges Statewide
Nearly 2 Billion Opioid Pills Supplied to Illinois Over 7 Years
Should Physicians Ask Patients About Illicit Drug Use?
Chicagoans Armed with Knowledge, Naloxone to Fight Opioid Crisis
Nearly 2 Billion Opioid Pills Supplied to Illinois Over 7 Years
Illinois Attorney General Files Lawsuit Against Purdue Pharma
---