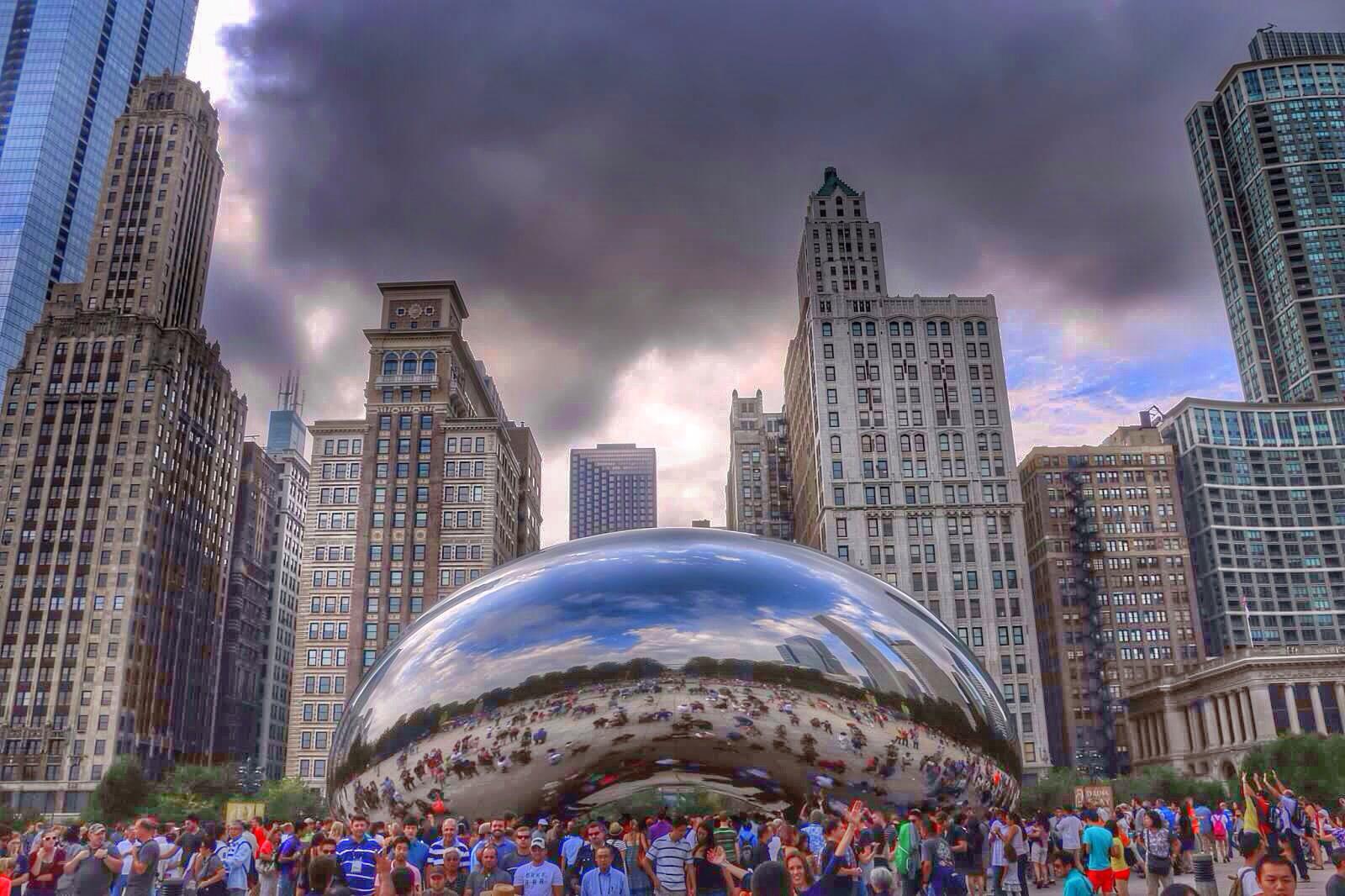 (Alyssa Black / Flickr)
The Bean. Wrigley Field. The Art Institute. Navy Pier. There's a reason these popular tourist destinations are also cherished by locals, who named them as some of their favorite places as part of an art project called "Voices of the City."
Area residents also highlighted hidden gems, like the Mile of Murals in Rogers Park, Waterfall Glen Forest Preserve in DuPage County, Lilacia Park in Lombard and Hyde Park's Promontory Point.
Oak Park resident John Nichols started the project last year, interviewing 350 Chicago-area residents. He asks two questions: where do you live, and what is your favorite place in the city or suburbs? Their responses are featured in a new video.
"It's an interactive audio-visual experience for people to learn more about the places the Chicago area has to offer from the voices of the citizens themselves," said Nichols, whose own knowledge of city and suburban attractions has expanded since starting the project.
"Traveling to interview people and seeing the cultural depths the city has to offer has been really incredible," he said. "Personally, my eyes and mind have been opened to how much we have."
Nichols said he also hopes the project promotes inclusiveness in a highly segregated city. "A favorite place is something everyone can relate to no matter what background."
The video uses audio interviews conducted by Nichols and a handful of volunteers in public places in 22 Chicago neighborhoods and suburbs. Those interviews were then manipulated using various electroacoustic techniques to produce every single sound in the video, according to Nichols. "One part of the video is a large mass of voices coming together saying their favorite place at the same time," he said. "At that moment, all 350 voices are used en masse."
Nichols' new project follows an earlier audio project that was broadcast on select Pace buses throughout the Chicago suburbs. Six audio collages, highlighting residents' favorite places, played along more than a dozen Pace bus routes at 74 locations.
Nichols hopes to broadcast the video in other venues and has been in touch with various entities, including the Department of Aviation, which has expressed interest in the project, he said.
While Nichols isn't currently conducting interviews, he is seeking online submissions of residents' favorite places. Participants have the chance to win a pre-filled Ventra card worth 30 rides. Submissions will likely be used in a future project, according to Nichols.
We asked WTTW News staff: What's your favorite place in the city? See the answers below and share your own favorite spots in the comments section.
---
Contact Kristen Thometz: @kristenthometz | (773) 509-5452 |  [email protected]
---
Related stories:
Chicago's Music Box Theatre Celebrates 90th Anniversary
Terra-Cotta Treasures Tell Chicago's Neighborhood Stories
Meet the YouTube Botanist with a Thick Chicago Accent and Foul Mouth
---