Chicago author and photographer Lee Bey loves terra-cotta ornament, the endlessly intricate fired clay decoration found on much of Chicago's early architecture. And he says to truly appreciate the charm of a terra-cotta lavished building, put on your gym shoes and go for a walk in an old neighborhood like Chatham on the South Side.
"We experience these buildings far too much by car. You drive by 40 miles an hour, 35 miles an hour and the details don't register," he said. "But these buildings are made to be walked by and to be seen at the pace of a walk, and when you can do that, you get a chance see the rich details of the building, and actually see how these buildings give you a sense of the neighborhood and its history."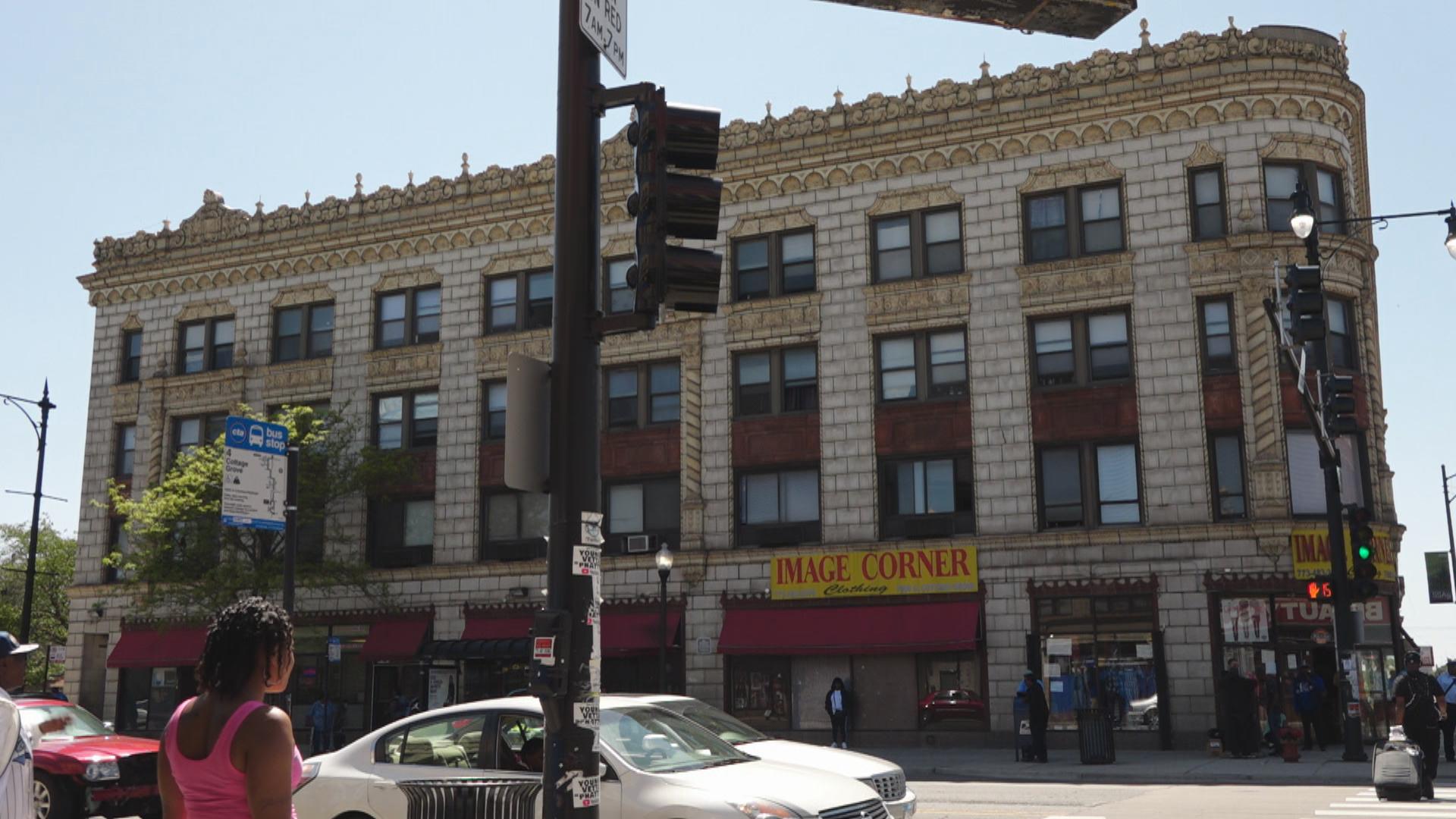 After the Great Fire, Chicago's architects embraced terra cotta as a fireproof way to add flourish and character to buildings in the rapidly rebuilding city. One producer, the Northwestern Terra Cotta Company, brought in artisans from Europe to create decorative elements for some of the city's best-known buildings. Northwestern's executives even used their own homes in the Lakeview neighborhood to showcase the company's work. Today, those landmarked homes are known collectively as Terracotta Row.
"You can see as it plays out over all four buildings that they're really trying to show the flexibility of terra cotta," said Bey.
These days, making new architectural terra cotta is mostly a lost art, leaving reclamation and restoration the only remaining options for builders. At Bricks Inc in Little Village, architectural sales manager Brent Schmitt reclaims terra-cotta elements from buildings slated for demolition.
"We've been around for almost 50 years and we've got relationships with demo contractors, and the demo contractor will call us and ask us if we have interest in the project. There's a bunch of different product that's on the job site the demo contractor either wants to sell or not put into a landfill," said Schmitt.
Schmitt says that while there's a market for the pieces, finding buyers can take years, so reclamation requires real commitment.
"There's no dark web for terra cotta. It's more we have architects and designers who might want to use it as an ornamental piece, where they've got an entry foyer and it might be the backdrop of when you walk in the home, or a part of a fireplace mantel," said Schmitt.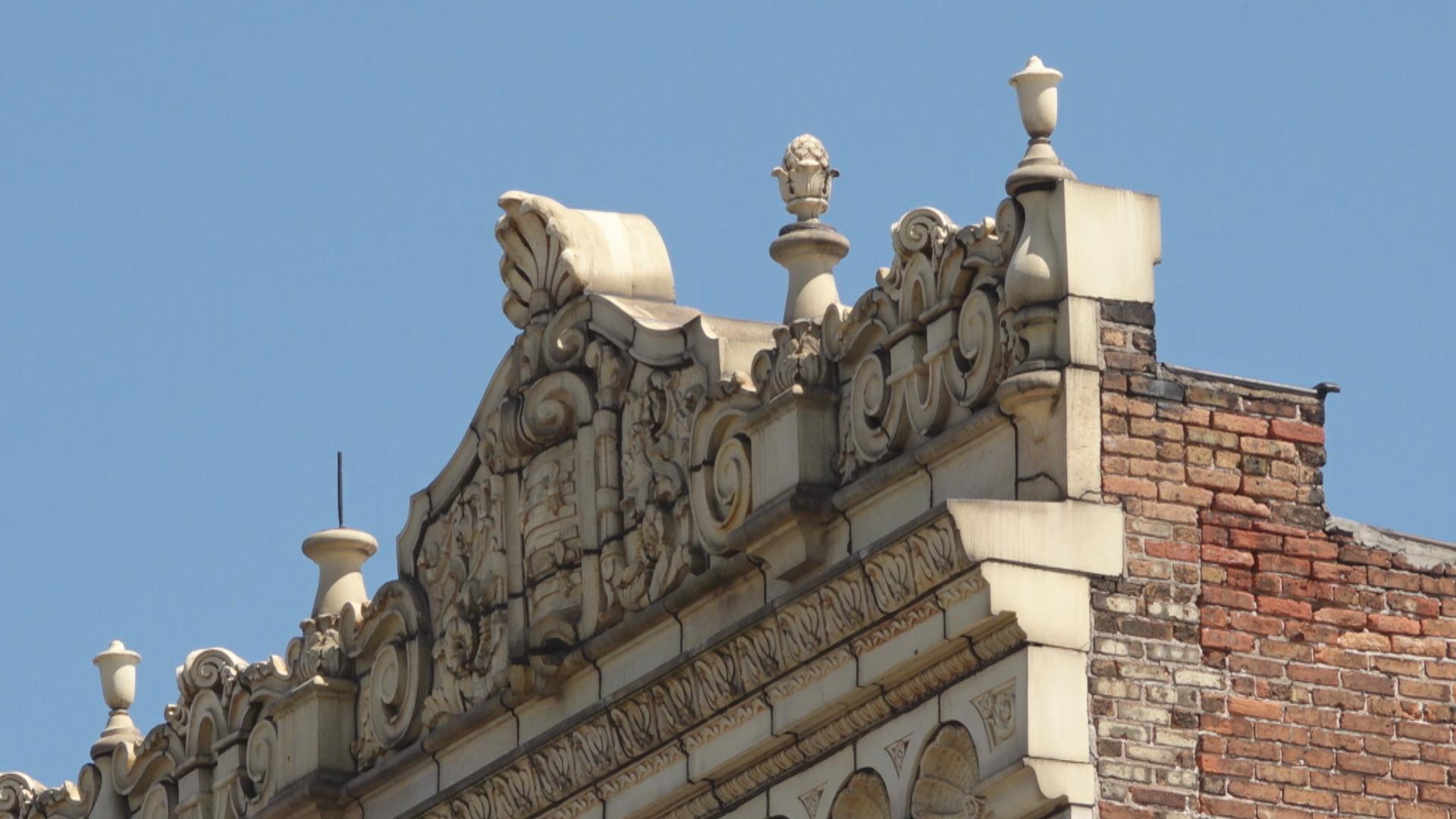 For the buildings that dodge the wrecking ball, there's restoration mason Mario Machnicki, whose company Marion Restoration repairs and restores historic buildings. He says that while modern materials have their place in historic restoration, modern mortar actually damages the terra cotta in the long run. Thus when it comes to replacing the mortar, Machnicki maintains the old ways are the best ways.
"If you're looking at the building the way I see buildings, it's been in place since say 1870, so it's 150 years. And it's working well because you can see this building standing, so that means the building materials and techniques were well designed, so the building is in balance," he said. "Now I'm deciding to repair the building, and I will bring materials that are not of that period, I have to think about how is this going to effect that balanced structure. If the mortar is made well and installed properly it generally should last for hundreds of years."
Machnicki's company analyzes the original mortar of historic structures in order to replicate it, using its library of sands from all over the country to identify its components. He also runs masonry workshops to teach masons the right way to maintain historic buildings.
"We come and go, but the buildings will stay, and when we work, we actually work for the buildings, not necessarily for the buildings' owners, because we want these buildings to be preserved for future generations to enjoy," he said.
In Austin on the West Side, Bey admires an exuberant terra-cotta building slowly falling victim to poor maintenance – the 1929 Laramie State Bank building.
"It's a treasure in terra cotta, because when the bank was built in 1929, they wanted to make a statement," Bey said. "If you get closer and read the terra-cotta detail, there is everything from owls, to coins, hardworking men doing their thing. The story that plays across this building is you work hard, you're thrifty, you're industrious, you come here, you put your money here, and we'll take care of it."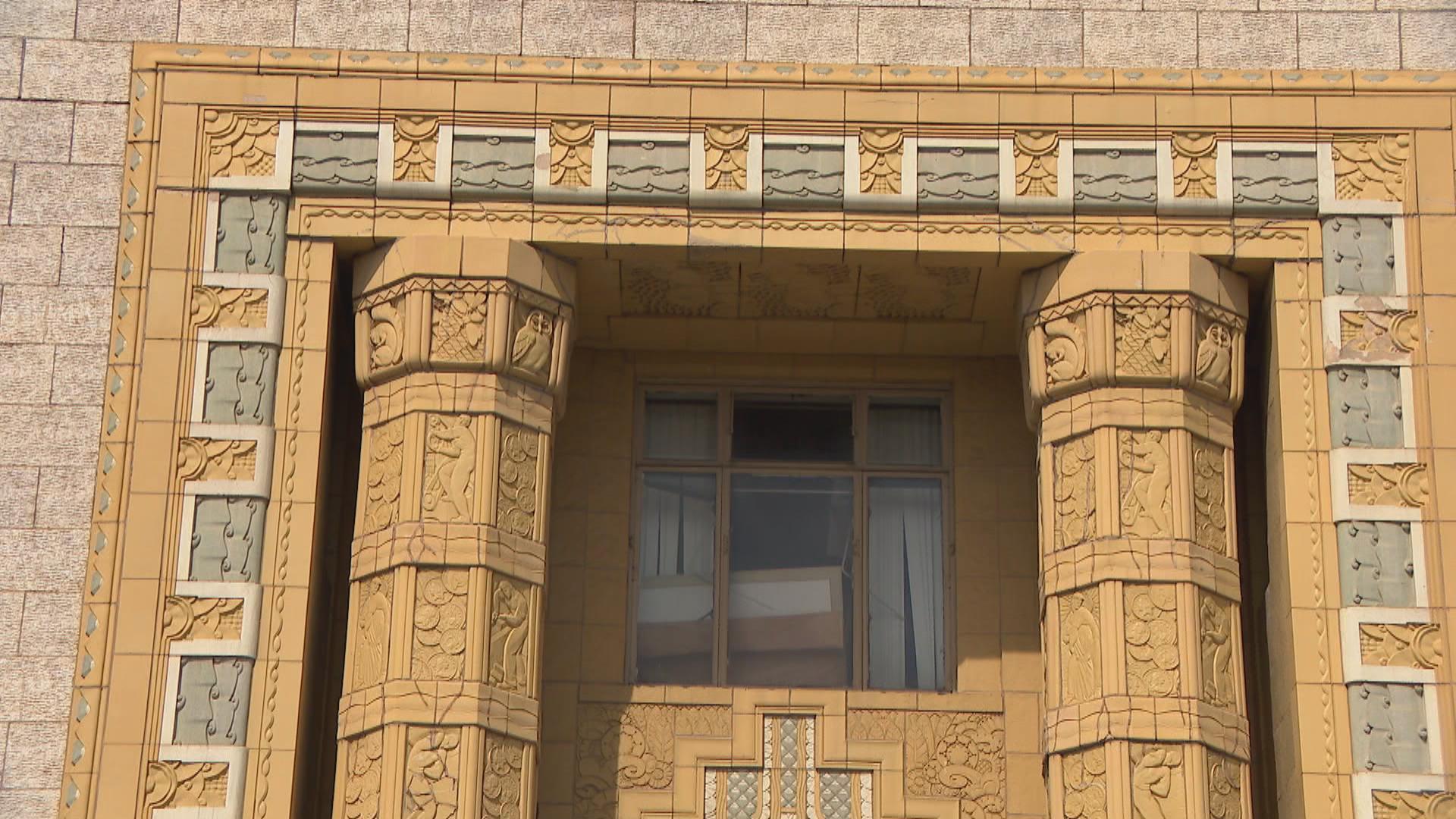 The danger of losing terra-cotta gems like the Laramie State Bank is why Bey urges everyone to take a walk in their own neighborhoods and see for themselves why every terra-cotta bestowed building is worth a second look.
"What difference does one building make? It makes all the difference in the world," he said. "It adds some nobility your mundane activity, walking to the dry cleaners or going outside get a sandwich or something like that. It's one of the things when we think about new communities that we build, and we think, well, how come we don't quite feel like home, oftentimes it's this that's kind of missing.
"Not the terra cotta itself, but a respect for the pedestrian experience," Bey said. "The people who designed these buildings, they wanted you to walk by and feel something and see something, and the buildings 100 years later, they still provide it."
---
Related stories:
The Streetscape Symphony of Chicago's Brick Buildings
Ask Geoffrey: What's the 'Polish Cathedral' Architectural Style?
The 'Adaptable House' Aimed at Easing Chicago's Affordable Housing Crunch
---