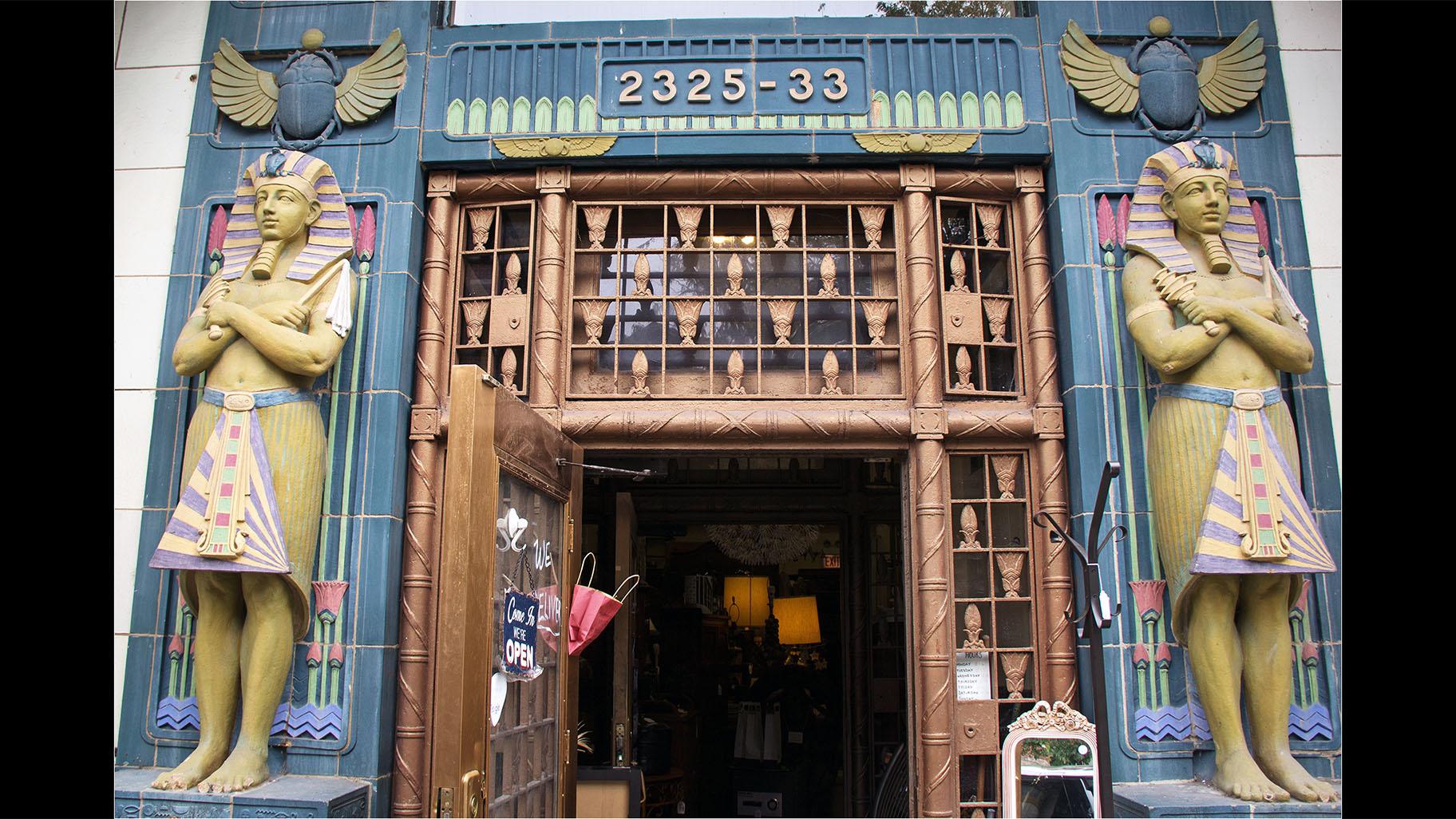 The century-old Reebie Storage Warehouse in Lincoln Park (Credit: Jessica Mlinaric)
From America's greenest restaurant to the tallest church building in the world, to the site of the first International Special Olympics Games, Chicago-based writer and photographer, Jessica Mlinaric, invites Chicagoans and tourists alike to explore the city through its hidden gems in her latest book, "Chicago Scavenger."
Readers will have to decipher rhyming riddles and visual clues that lead to over 300 little-known local attractions ranging from architectural oddities to public artworks to nature areas and more. There's also an online hunt where Chicago scavengers can compete for a prize.
The book covers 17 neighborhoods from Roger's Park to Pullman and features sites that Mlinaric describes as being visually interesting, historically important, or ingrained in the cultural fabric of the community.
"I essentially like to give myself homework for fun," said Mlinaric, "but it brings me so much joy to learn about the city."
It started with the century-old Reebie Storage Warehouse in Lincoln Park. According to Mlinaric, the Egyptian Revival storage building's terracotta façade caught her attention on one of her jogs, and essentially kickstarted her scavenger hunt.
From there, Mlinaric's journey took her across Chicago to uncover the city's hidden gems, some of which were hiding in plain sight such as Kwanusila, the 40-foot totem pole carved from red cedar standing near Belmont Harbor, or the Balbo Monument in Burnham Park, which came from a Roman structure located on the shores of Ostia, Italy from the time of Julius Caesar, thus making it the most ancient outdoor artifact in Chicago.
Mlinaric says Chicago Scavenger was her way of providing relief from the pandemic to Chicagoans as they safely engage with the city again through the book's mostly outdoor attractions.
"I wanted people to enjoy the book in the way that they are excited about and comfortable with." said Mlinaric.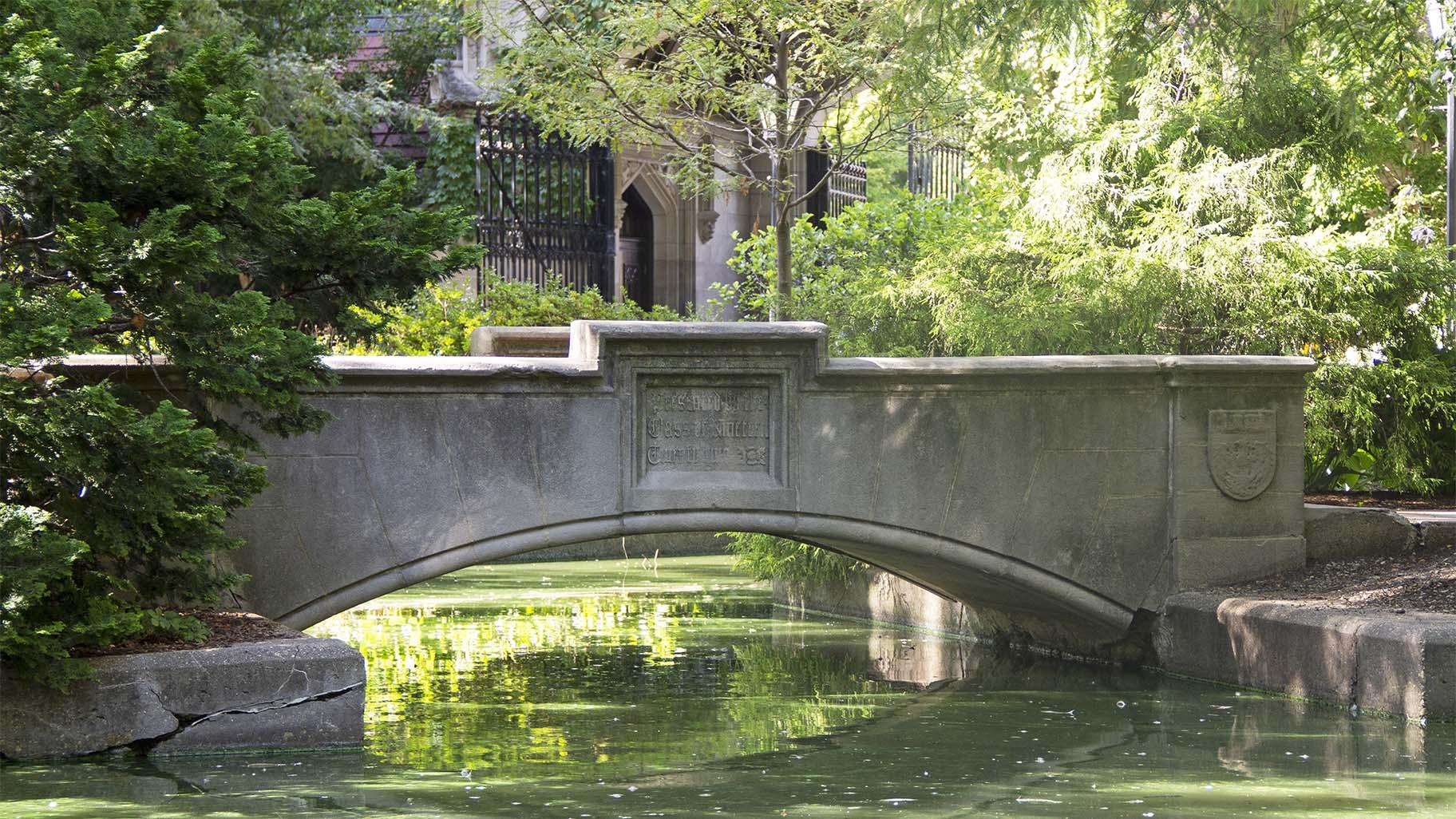 The Botany Pond is part of the botanical gardens in the Hull Court biology quadrangle at the University of Chicago. (Credit: Jessica Mlinaric)
Compared to her previous Chicago-oriented book, Secret Chicago, Mlinaric deviates from her historical description of Chicago's obscure sites and instead, develops an interactive method employing original rhyming riddles accompanied by related photographs or illustrations to engage her readers. Readers are invited to not only answer the riddles and enjoy the attractions, but also participate in an online hunt where they can compete with other Chicago scavengers for the prize of a custom poster created by a local artist.
Mlinaric, who moved to Chicago from Cleveland in 2009, was also motivated to write this book by her surprise to find out how many Chicagoans live their lives without necessarily leaving their immediate neighborhood bubble. Mlinaric attributed this to routines taking over people's lifestyles, but she also noted that Chicago's metropolitan nature can make it overwhelming for even the locals to explore their own city.
"When people ask me what they should do in Chicago if they live here," said Mlinaric, "I just say go visit a neighborhood that you haven't been to before. Find something that's new to you because you'd be surprised how Chicago has so much to offer."
According to Mlinaric, Chicago Scavenger helps its readers cover Chicago's bases, and provides them with what she describes as a little boost and inspiration to explore new things, whether it's down the street or across town.
"Chicago is still so exciting to me after all this time," said Mlinaric, "It was just so exhilarating to ride my bike across town and have a reason to go to different neighborhoods again … and remember why I love living here."
---