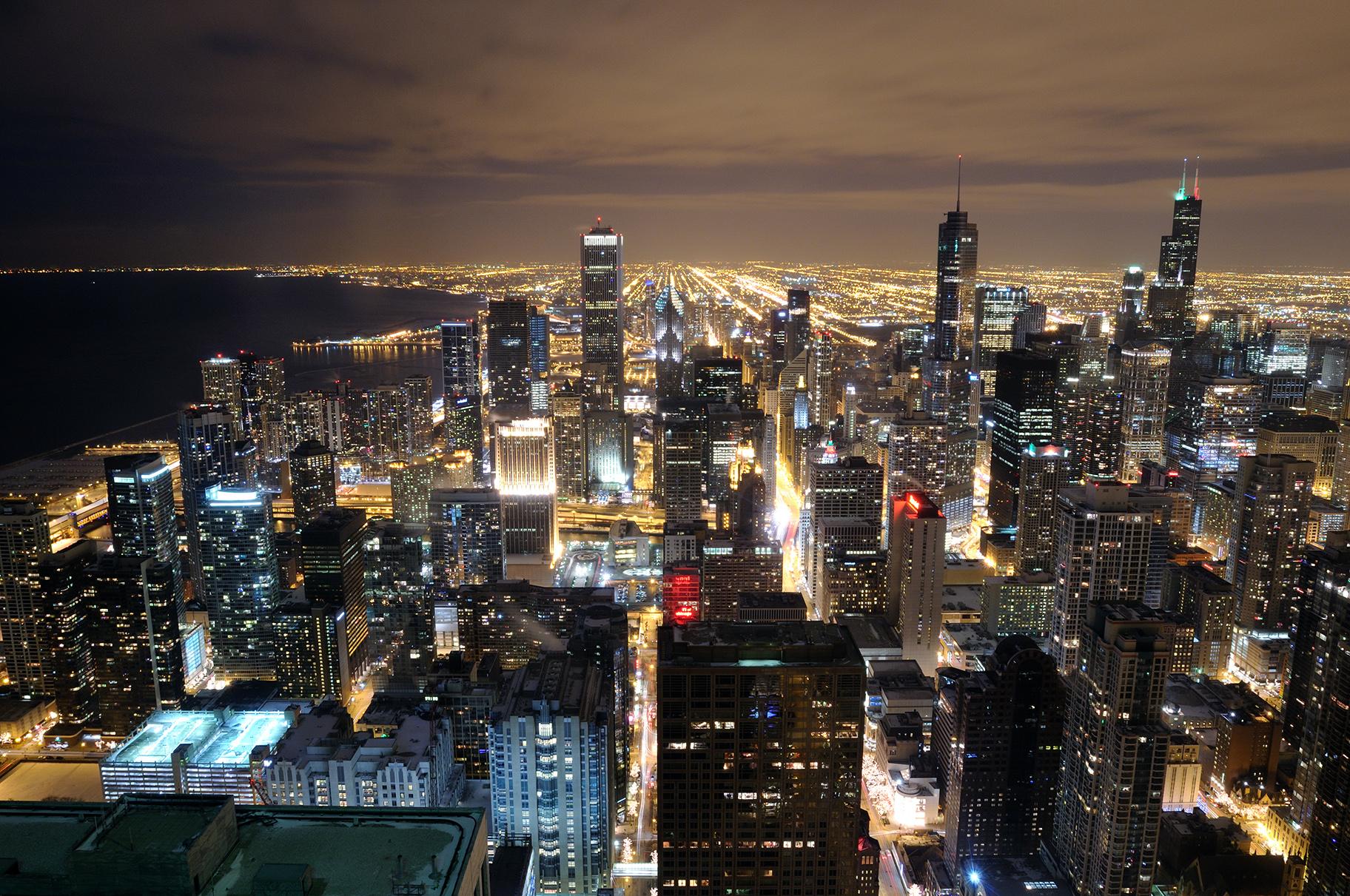 (a4gpa / Flickr)
Artificial light is impacting wildlife in Chicago in potentially dangerous ways, a new study has found.
Using satellite images along with data on wildlife activity, scientists determined that levels of artificial light common in Chicago are altering the circadian rhythm and behaviors of animals throughout the city.
Researchers found that during nighttime, up to 36% of green space in Chicago is illuminated at levels that have been shown to cause significant behavioral changes in animals, both in the lab and in nature.
The findings, published last week in the journal Scientific Reports, come from a team of seven researchers from Northeastern Illinois University, Lincoln Park Zoo and Lafayette College in Pennsylvania. The study was led by Aaron Schirmer, an associate professor of biology at NEIU.
"If a mouse's behavior, for example, is altered by artificial light at night, this could change the timing of its activity, the size of its range and its interactions with other organisms in the ecosystem," Schirmer said in a statement. "The downstream impacts of these changes have the potential to alter the entire ecosystem."
Although satellite data has been used to map habitat erosion by studying patterns of nighttime artificial light, there has been relatively little research into artificial light's impact on wildlife behaviors, according to the study.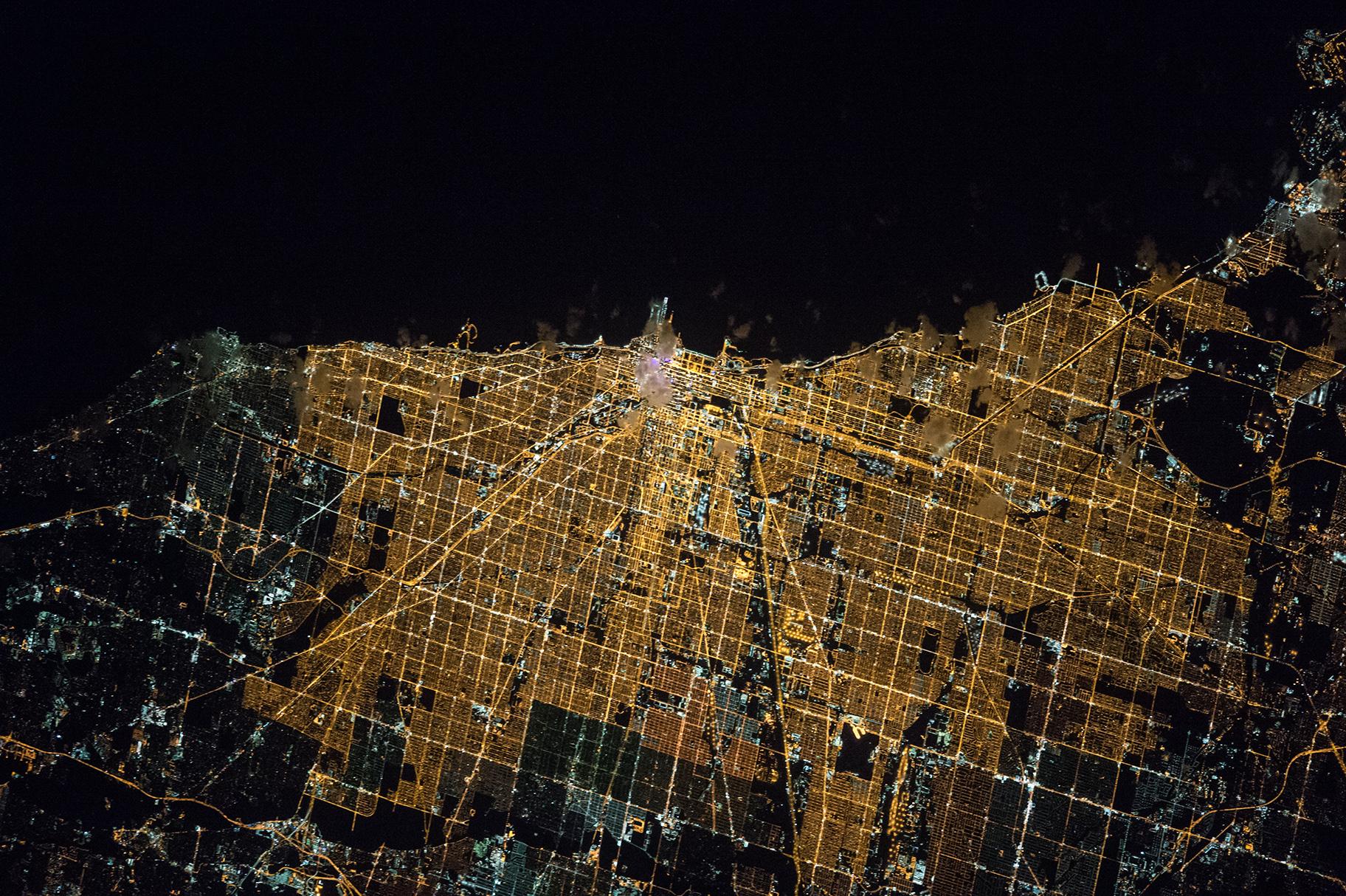 A night image of Chicago taken on April 5, 2016 from the International Space Station (NASA)
While researchers focused on light's impact on urban wildlife, their findings could also mean something for humans.
"When we think or the amount of artificial light people are exposed to on a daily basis, from televisions [to] computers and phones, it's even more than what wildlife are exposed to," Schirmer said in a statement.
Researchers noted that light pollution is often considered from an astronomical perspective: Avid stargazers, for example, seek out so-called dark sky areas with limited light pollution to get a clearer view of the nighttime sky.
It is less common, however, to examine light pollution in terms of its effect on ecosystems and wildlife, the scientists wrote.
A study published earlier this year examined light pollution levels and found that Chicago is the most dangerous city in the U.S. for migratory birds.
Schirmer and the other researchers said that Chicago and other cities should consider light pollution in urban planning and development in order to protect and preserve green spaces – and the creatures that inhabit them.
Contact Alex Ruppenthal: @arupp | 773) 509-5623 | [email protected]
---
Related stories:
Chicago is Most Dangerous City for Migratory Birds, Study Finds
Lincoln Park Zoo Takes Urban Wildlife Program Global