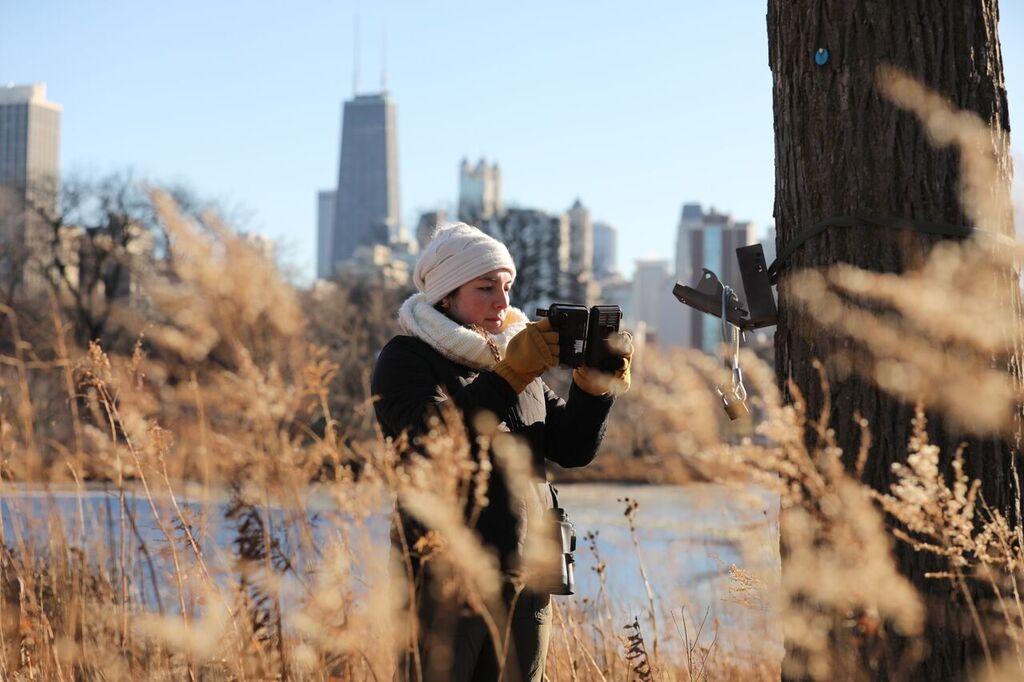 Lincoln Park Zoo's Urban Wildlife Institute uses cameras and acoustic monitoring equipment to study wildlife in Chicago and other urban settings. (Courtesy Lincoln Park Zoo)
Lincoln Park Zoo's first-of-its-kind effort to study urban wildlife is expanding beyond the U.S., with plans to add member groups in Canada and South Africa.
The zoo announced last week that a partnership between the city of Edmonton and University of Alberta is the first international member of the Urban Wildlife Information Network. UWIN is a research collaborative derived from the zoo's Urban Wildlife Institute, which launched in 2010 as a groundbreaking project to study animals and nature throughout the Chicago area using a network of motion-triggered cameras and acoustic monitoring equipment.
Through the program, scientists gather and analyze data in hopes of helping animals thrive by mitigating existing or potential conflicts between humans and wildlife.
Along with the new Edmonton/Alberta group, the network is also expanding to Delaware's Brandywine Zoo and to South Africa, where a pilot program recently kicked off.
"These new members represent endless possibilities on behalf of wildlife," said Seth Magle, director of the Urban Wildlife Institute, in a statement. "As we begin to analyze the similarities and differences across cities and countries, we can truly begin to understand human-wildlife conflict and implement solutions to better coexist with species right in our backyards."
As part of the program, researchers in Edmonton and its surroundings have begun monitoring moose, deer, porcupines and coyotes – but are still looking for raccoons, said project managers Catherine Shier from the city of Edmonton and Colleen Cassidy St. Clair from the University of Alberta in a statement.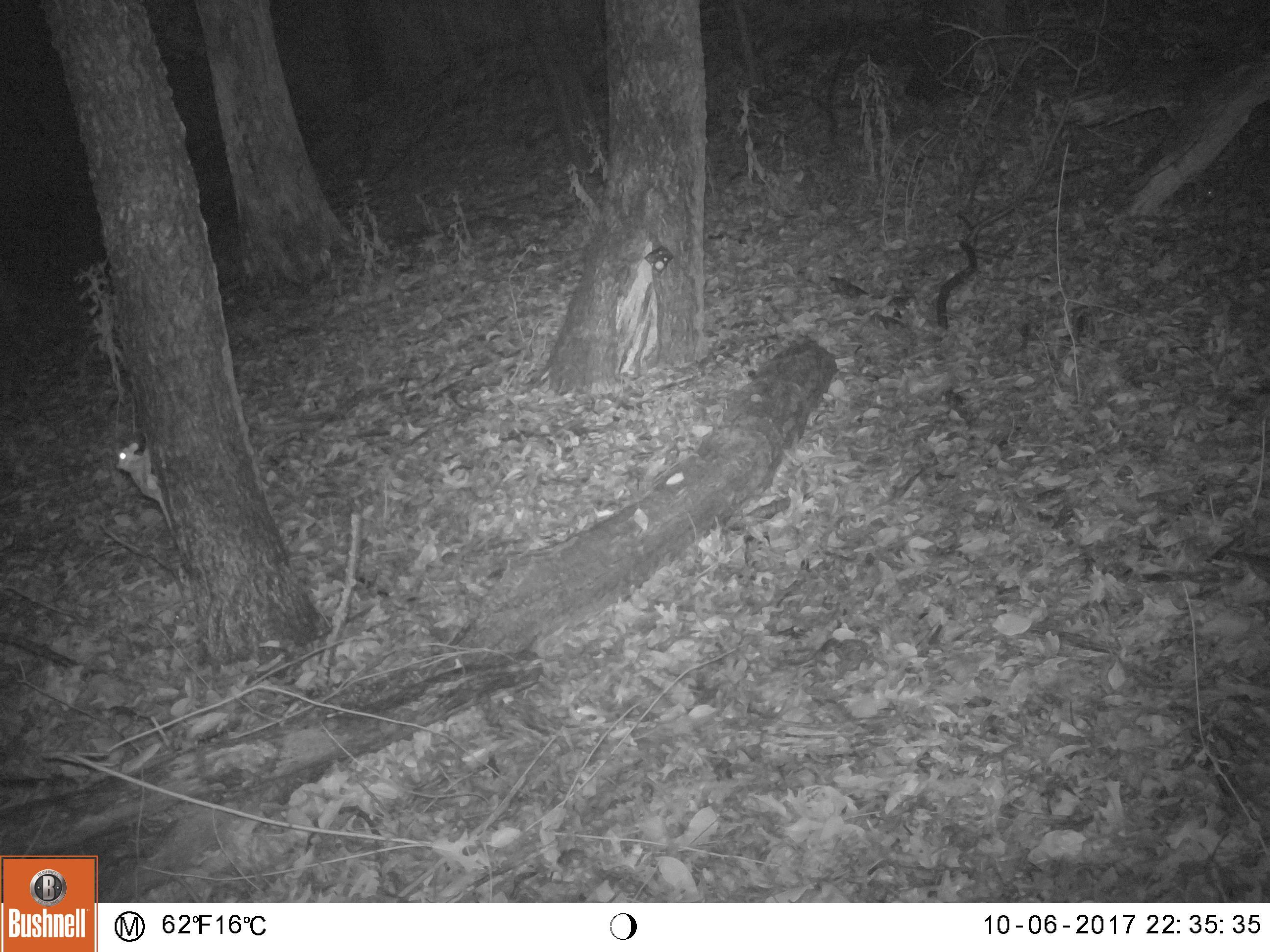 A flying squirrel is seen near the base of a tree on the left side of the photo, which was taken in fall 2017 by a motion-triggered camera at the West Ridge Nature Preserve. (Urban Wildlife Institute / Chicago Park District)
In Chicago, the program has included efforts to assess the health of bats by examining their guano and determine whether mice prefer Chicago or its suburbs. The program also produced a sighting of a rare flying squirrel. 
Four times each year, biologists place more than 100 motion-triggered cameras in trees and other perches across the Chicago area, including in parks, cemeteries, forest preserves and golf courses. More than 100,000 photos are collected each year.
Researchers with the Urban Wildlife Institute enlist the help of citizen scientists to help identify animal species by clicking through photos on chicagowildlifewatch.org.
Currently, the institute is working with Chicago-based technology firm Pariveda Solutions to build a cloud-based system that will allow members worldwide to store and visualize data, which scientists say is a key step to identifying global patterns in wildlife behavior.
According to the zoo, Pariveda is also developing new algorithms to quickly identify and remove photos that do not feature wildlife in order to speed up the analysis of large quantities of photos collected through the program.
Magle said the first findings from the Urban Wildlife Information Network are in, and they involve deer.
"Deer have been spotted in every city," Magle said in a statement. "However, the largest species caught on camera to date has been moose, spotted by our Canadian neighbors."
Magle said the findings have been submitted to the journal Frontiers in Ecology and Environment.
A full list of UWIN's participating cities and members can be found below:
Chicago: Lincoln Park Zoo's Urban Wildlife Institute
Indianapolis.: The Center for Urban Ecology at Butler University
Madison, Wisconsin.: University of Wisconsin-Madison
Manhattan, Kansas.: Kansas State University
Fort Collins, Colorado: Colorado State University
Denver.: University of Colorado Denver
Austin: St. Edward's University
Long Beach, California: California State University Long Beach
Los Angeles: National Park Service
Iowa City, Iowa: University of Iowa
Wilmington, Delaware.: Brandywine Zoo
Edmonton, Alberta (Canada): City of Edmonton and University of Alberta
Contact Alex Ruppenthal: @arupp | [email protected] | (773) 509-5623
---
Related stories:
Assessing the Health of Chicago-Area Bats – Using Their Poop
---