The number of people sentenced to prison in Cook County dropped by nearly one-fifth last year according to a new report that analyzes the prosecution practices and case settlements under State's Attorney Kim Foxx.
The report was published Tuesday by a group of "community partners" including The People's Lobby and Reclaim Chicago – two local organizations that publicly supported Foxx during her 2016 election campaign – and the Chicago Appleseed Fund for Justice, an advocacy organization aimed at improving the court system.
In it, they say the number of sentences involving prison time fell "significantly" during 2018, Foxx's second year in office, dropping by 19% year-over-year. And through the first half of that same year, violent crimes decreased across Chicago by 8 percent, the report found.
"The root causes of many crimes, including poverty and lack of mental health services or treatment for substance use disorder, go unaddressed or are made worse through prison sentences," the Rev. David Thornton of The People's Lobby said in a statement.
"Incarceration disrupts what little security and stability many people have, hurting entire communities by separating parents from children, workers from employment, and caregivers from the people who need them most. The vast majority of people given sentences of incarceration in Cook County are Black and Latinx, so decreasing incarceration is a significant step in addressing the racism of the criminal justice system in Cook County," the statement continues.
Foxx assumed her role in December 2016. According to the report, the number of people who received a prison sentence dropped from 12,262 in 2017 – her first full year in office – to 9,941 in 2018, a drop of more than 2,300.
The report's authors relied on data published by Foxx's office through its data portal in gauging the number of incarcerations and FBI data to show that reports of violent crime in Chicago dropped 8% between January and June 2018 compared to the same time frame the previous year. The report does not, however, claim a correlation between those metrics.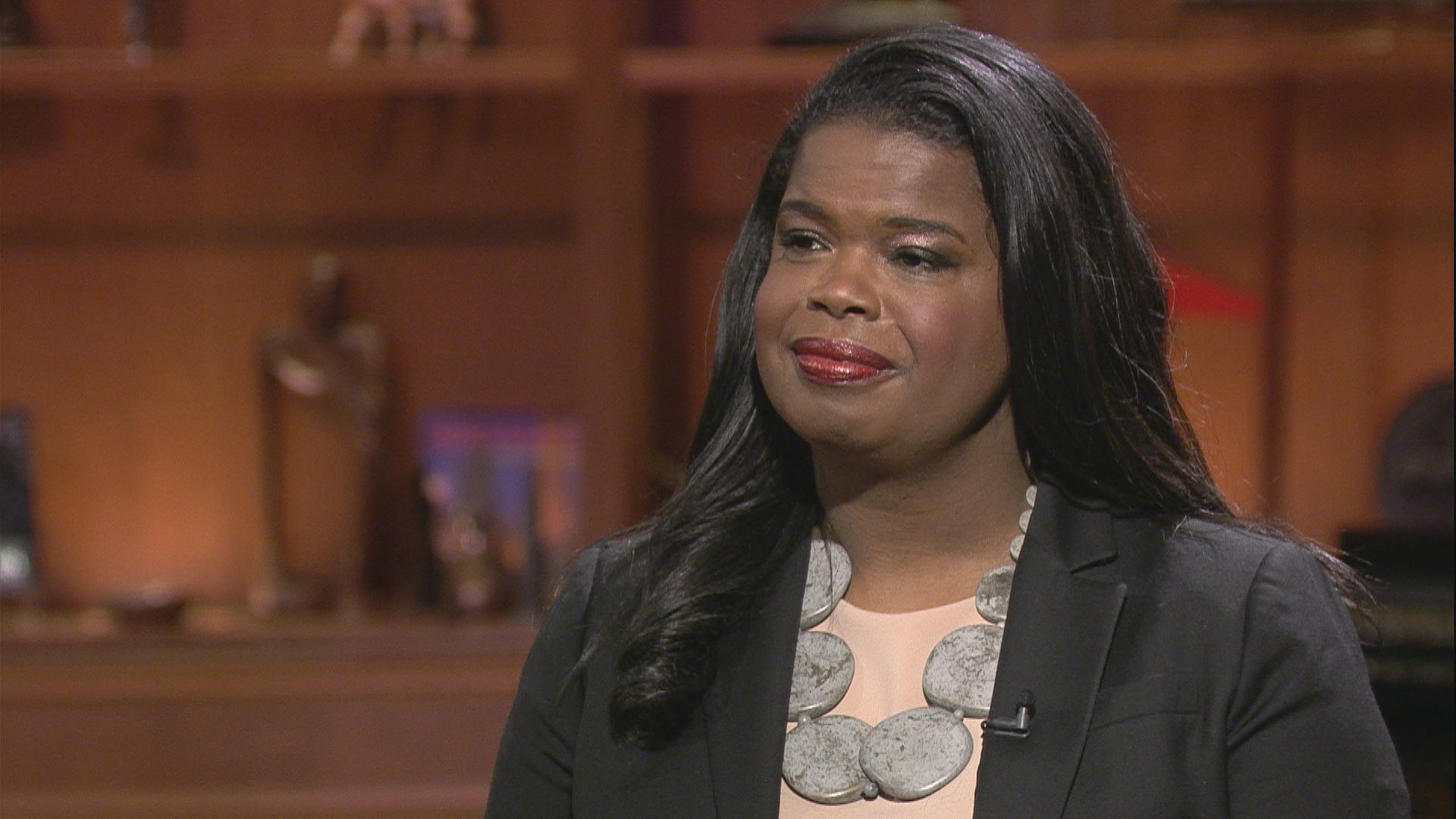 Cook County State's Attorney Kim Foxx appears on "Chicago Tonight" on Dec. 20, 2018.
"I am extremely proud that the smart strategies we have implemented have led to decreases in both violent crime and incarceration rates in communities disproportionately impacted by inequities in our criminal justice system," Foxx said in an emailed statement. "Through our unprecedented transparency, we will continue to share and be driven by our data as we work for a safer and more just Cook County."
Those decreases, according to the report, are due to a trio of key drivers utilized by Foxx's office: the end of felony prosecutions for retail thefts under $1,000; increased usage of diversion programs, also known as "alternative prosecutions"; and training frontline prosecutors to "use discretion to seek alternative prosecutions and make more reasonable plea deals."
While the report claims these alternative prosecutions have helped lower incarceration rates, at least one of those cases has landed Foxx in hot water. Former "Empire" television star Jussie Smollett is the most notable recipient of an alternative prosecution, which resulted in his 16 felony counts of disorderly conduct being dismissed by Foxx's top assistant back in March.
That case has continued to be a thorn in the side of Foxx's administration, as a Cook County judge recently ruled that she erred in picking her own replacement after recusing herself from the case.
A special prosecutor is now being sought to review that case and decide whether any charges are warranted against the actor, who allegedly orchestrated a racist and homophobic attack on himself and lied about it to police.
Smollett did not plead guilty as part of his alternative prosecution and has maintained his innocence. He was instead required to forfeit his $10,000 bond payment and complete 16 hours of community service.
That case, along with efforts by Foxx's office to exonerate inmates who have been wrongly convicted of crimes, has led to the head of Chicago's Fraternal Order of Police and others to call for her resignation.
Lawrence Marshall, pastor of Payne Chapel AME Church in Chicago Heights and a member of The People's Lobby, called the Smollett situation an "isolated incident" that's not reflective of who Chicagoans are overall.
Speaking at a press conference outside Foxx's Loop office Tuesday morning, Marshall championed Foxx's efforts at limiting incarceration, saying it gives people a chance to go to school or get a job and prevents them from turning into repeat offenders.
"We believe less incarceration is a good thing because it gives us, our communities, a sense of pride about who we are," he said, "and it gives individuals the opportunity to get back into the community, to build that community, to build on yourself for black and brown people."
Foxx's predecessor, Anita Alvarez, has also been critical, telling Foxx to "do your job" following her recusal in the Smollett case. But the report authors say Foxx has been far more dynamic in handling criminal cases than Alvarez, who they claim told prosecutors to offer the same plea deal "in all cases of a certain type" and "harshly reprimanded" those who went against her orders.
In a statement, Sarah Staudt, a senior policy analyst and staff attorney with Chicago Appleseed Fund for Justice, said that "in Kim Foxx's administration, line prosecutors have been given the discretion to look at the facts of each case, and negotiate a fair sentence."
Contact Matt Masterson: @ByMattMasterson | (773) 509-5431 | [email protected]
---
Related stories:
2 Years In, Cook County State's Attorney Kim Foxx Looks Back, Ahead
Kim Foxx Plans to Expunge Misdemeanor Marijuana Convictions
Kim Foxx Calls on R. Kelly Abuse Victims to Come Forward
Anita Alvarez to Kim Foxx: 'Do Your Job'
Read: Chicago Police Release First Wave of Jussie Smollett Documents
---