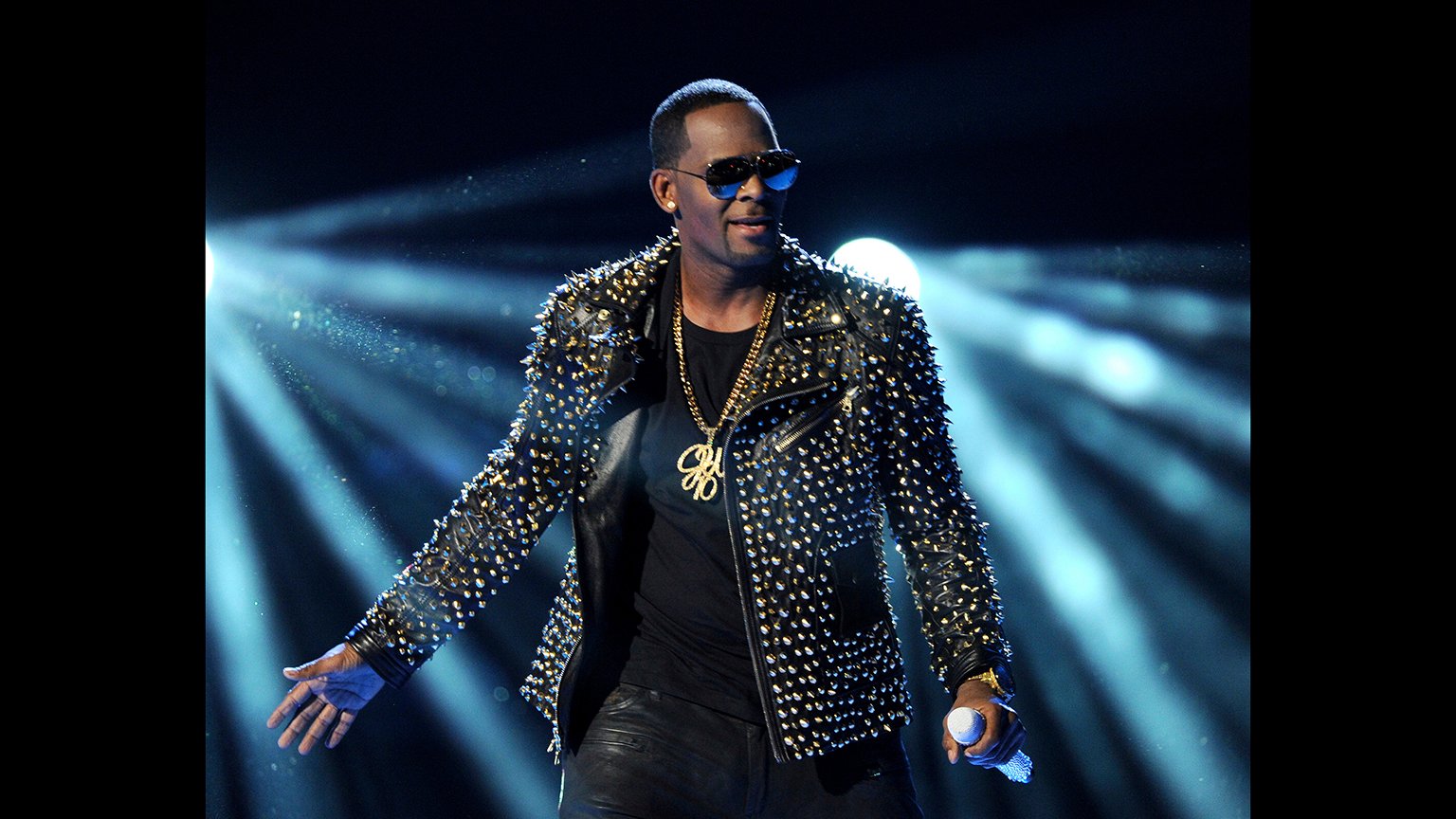 In this June 30, 2013 file photo, R. Kelly performs at the BET Awards in Los Angeles. (Photo by Frank Micelotta / Invision / AP, File)
Cook County State's Attorney Kim Foxx says she was "sickened" by recent allegations of sexual and physical abuse made against R&B star R. Kelly in a new televised docuseries and urged anyone with information about the alleged crimes to come forward.
TMZ reported earlier Tuesday that Kelly is now the subject of a criminal investigation in Georgia following the release of "Surviving R. Kelly," a six-part docuseries that includes interviews with women who have accused the R&B recording artist of physical, mental and sexual abuse.
"I was sickened," Foxx said during a press conference Tuesday afternoon. "I was sickened by the allegations. I was sickened as a survivor, I was sickened as a mother, I was sickened as a prosecutor."
Foxx, who has watched the docuseries, called the allegations "deeply, deeply disturbing." She has been in contact with Georgia officials investigating Kelly, but said her office is not currently conducting its own investigation.
"I am here today to encourage victims of sexual assault of domestic violence related to these allegations to please get in touch with our office," she said. "Please come forward. There is nothing that can be done to investigate these allegations without the cooperation of victims."
A spokeswoman for Foxx said Tuesday their office has been "inundated with media inquiries" since the series' debut and took this opportunity to answer outstanding questions about Kelly directly.
Kelly has long been at the center of sexual misconduct allegations. In 2008, he was acquitted on more than a dozen counts of child pornography in a Cook County courtroom after he was accused of recording a sex tape with an underage girl. In 1994, Kelly, who was then 27, wed 15-year-old singer Aaliyah after falsifying her age on a Cook County marriage certificate.
Accusations have continued pouring in since 2017, which has led to a #MuteRKelly social media campaign that's sought to force radio stations and venues to ban his music and concerts. More abuse accusations came in last year, after Lizzette Martinez claimed she started having sex with Kelly when she was a minor.
"When the dust finally settles, if there's an end to this story someday, I don't think anybody in the history – not only of popular music, but (of) popular entertainment – has abused his position of fame for so long to hurt so many people," said longtime journalist Jim DeRogatis – who has spent years documenting abuse allegations against Kelly – during an interview with the "PBS Newshour" on Monday.
Parents of other women have alleged Kelly keeps their daughters in a "cult" in which he tells the women what to eat and how to dress, and prevents them from contacting their families.
Foxx said her office has been in contact with relatives of two women who have been seen with Kelly and are allegedly a part of this cult. But she said it will take more to put a case together.
"We need actual witnesses and victims to have the courage to tell their stories," she said. "We cannot do anything related to these allegations without the cooperation of victims and witnesses and that is why I am here today."
Kelly has denied all accusations against him. Foxx's office may be contacted at 773-674-6492.
---
Related stories:
More Allegations of Sexual Misconduct and Abuse Against R. Kelly
Woman Breaks Nondisclosure Agreement with R. Kelly
Jim DeRogatis: Parents Claim R. Kelly is Holding Women in a 'Cult'
No Criminal Charges for Retired Evanston Teacher Accused of Sexual Abuse
---