Leonard Gipson is 36 years old. He stands about 6 feet tall and weighs over 200 pounds. He's a big man. But ask him how he felt Thursday morning standing alongside his attorney inside the Leighton Criminal Courthouse after being exonerated on two separate drug convictions and he'll tell you this: "I feel like a baby. A brand new baby."
"I just feel like right now, it's a brand new beginning for me," he said. "I can start over and do what I want to do … It's a new life for me."
Gipson was among 15 men who had drug convictions vacated by a judge Thursday in what's believed to be a first-of-its-kind mass exoneration in Cook County.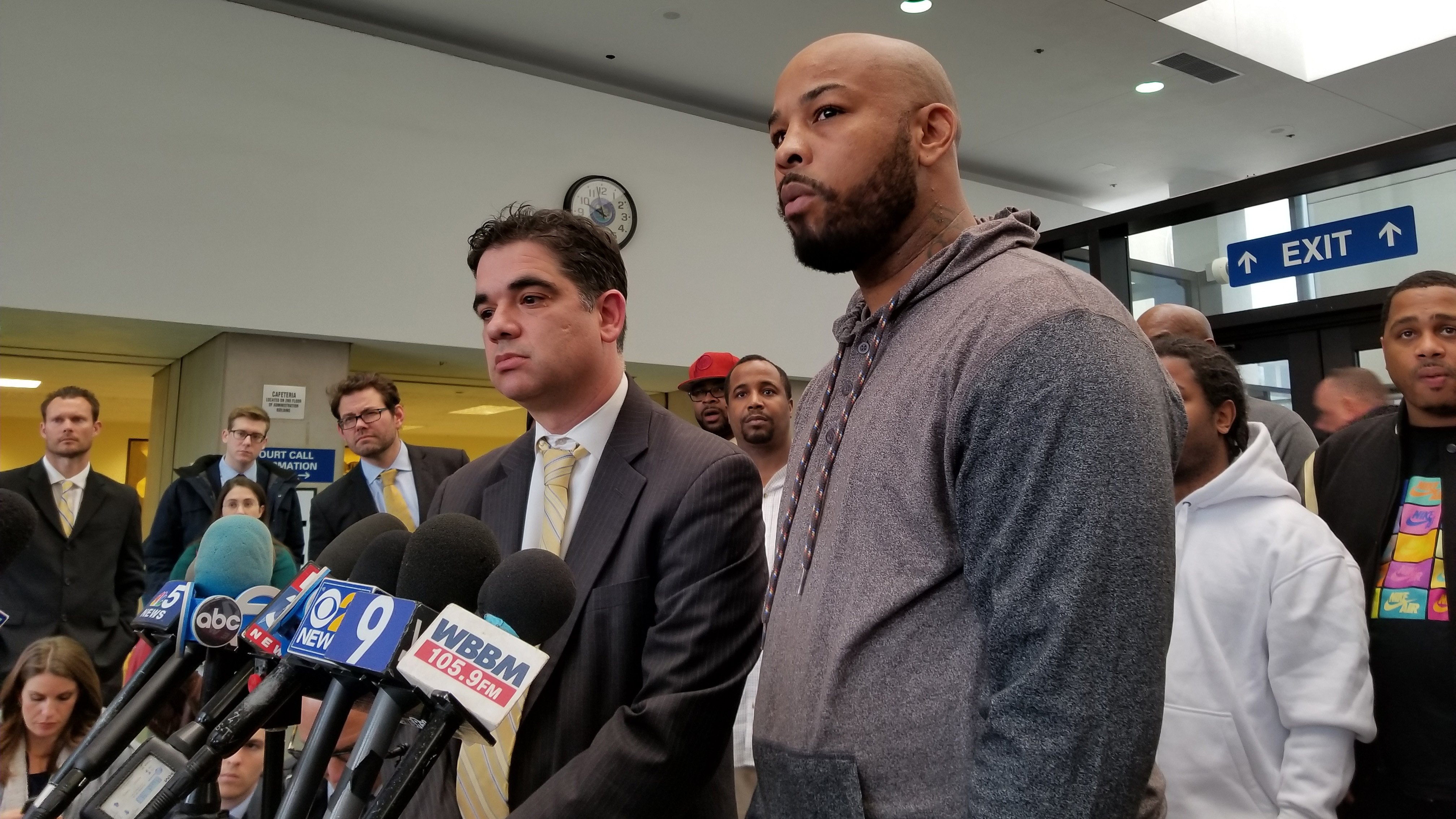 Leonard Gipson, right, stands with attorney Joshua Tepfer inside the Leighton Criminal Courthouse. Gipson was one of 15 men who had their past drug convictions vacated Thursday morning. (Matt Masterson / Chicago Tonight)
Each of the men were residents of the Ida B. Wells housing project, where they claimed to be harassed, intimidated and ultimately framed by disgraced former Chicago Police Department Sgt. Ronald Watts.
"As far as we're aware, there has not been anything like this (in Cook County) when it comes to vacating convictions and dismissing the cases," said Maurice Possley, a senior researcher with the National Registry of Exonerations – a project at the University of Michigan that documents exoneration cases.
Attorney Joshua Tepfer and the University of Chicago's Exoneration Project first filed a petition seeking to clear the men's names in September, claiming the convictions were based on falsified testimony and planted evidence.
The unprecedented announcement came in conjunction with the Cook County State's Attorney's Office, specifically it's Convictions Integrity Unit, which investigates claims of innocence in settled cases to determine if the person convicted is actually guilty.
Mark Rotert, the director of that unit, said their investigation revealed officers were not being truthful, meaning his office could no longer maintain confidence in their reports or testimony.
"So in good conscience we could not see these convictions stand," he told media following the hearing.
Each of the arrests in these cases came between 2003-08.
The police misconduct was spearheaded by Watts, CPD Officer Kallatt Mohammed and other officers on their tactical team, who would routinely extort residents at the housing project. If they didn't pay up, the cops would then allegedly plant felony-level drug amounts on them and lie about it under oath.
Gipson has claimed Watts did this to him twice in 2003, demanding thousands of dollars. After pleading guilty and serving two years in prison, he said Watts again framed him in 2007, leading to another year behind bars.
"Everyone knew … if you're not going to pay Watts, you're going to jail," Gipson said. "That's just the way it was gonna go."
Another one of the exonerees, 58-year-old Phillip Thomas, said he was victimized for years.
"It got to the point where when I stepped outside my door I felt like I had to run," he said. "There was no way of getting away from them. They would plant drugs on you, beat you, they came to court and testified in my case as credible police officers and all the time it was nothing but lies."
Thomas was framed twice, and spent more than six years in prison. He said he's currently on disability and used the "better years of my life" either running from Watts or serving time. On Thursday he felt vindicated for the first time.
Like the rest of the men cleared, Thomas has already completed his sentence. But criminal convictions left on their records have kept the men from finding steady work since their release.
"Right now we're in a position where we're not getting jobs, we're in a position where we're all trying," Gipson said. "And it's all because of backgrounds … it's tough for us all right now, but now we have an opportunity to do something better with our lives. And hopefully we make it happen."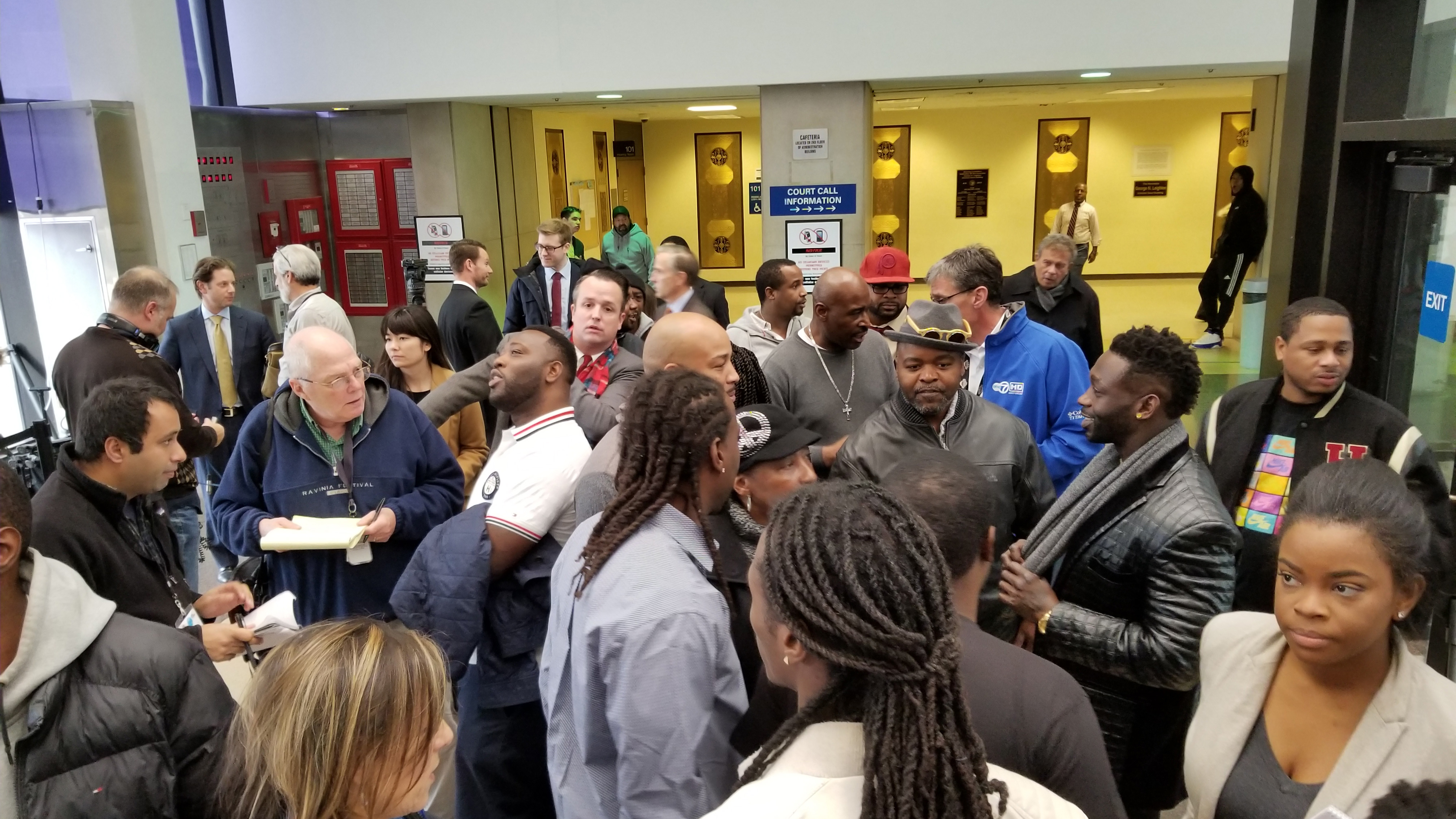 The exonerees, their attorneys and families filled the lobby Thursday morning at the Leighton Criminal Courthouse. (Matt Masterson / Chicago Tonight)
Watts was eventually arrested on federal charges after he was recorded attempting to steal money from a federal agent posing as a drug courier. He was sentenced to 22 months in prison.
Mayor Rahm Emanuel and Chicago Police Superintendent Eddie Johnson issued a statement Thursday morning condemning Watts and saying they have "zero tolerance" for any sort of police misconduct or abuse.
Tepfer said there have already been 26 drug-related convictions overturned in cases stemming from Watts' arrests. But that may only be the tip of the iceberg as his office is already looking into several more.
"I don't have the raw numbers," he said. "I think we're vetting a dozen to two dozen (other cases)."
Contact Matt Masterson: @ByMattMasterson | [email protected] | (773) 509-5431
---
Related stories: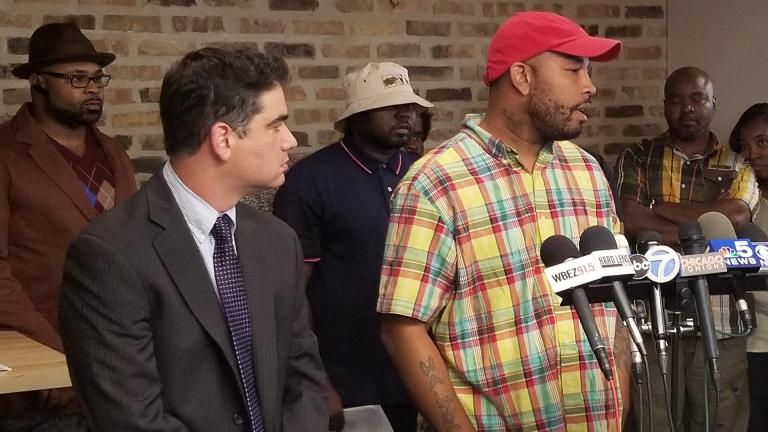 15 Men Seek Exoneration in Lawsuit Claiming Chicago Police Corruption
Sept. 13: More than a dozen residents of the former Ida B. Wells housing project say they were framed and intimidated by a former Chicago Police Department sergeant. Now they are seeking to have their convictions overturned.
---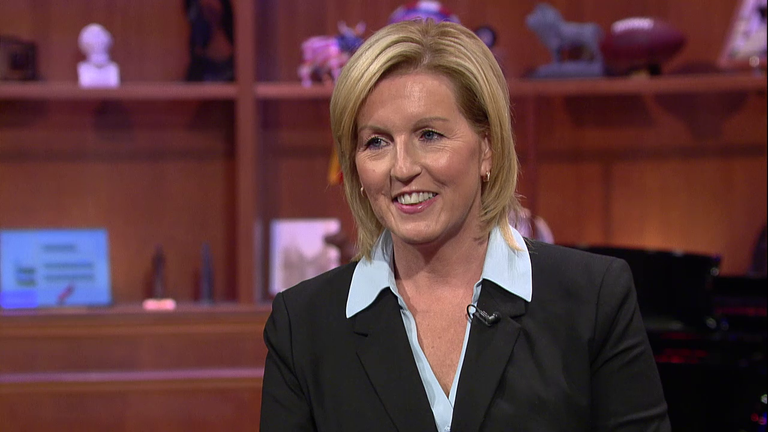 Whistleblower Cop On Ending Police 'Code of Silence'
June 20, 2016: Meet a Chicago police officer who says she faced retaliation after investigating corrupt cops, and find out how she hopes to help other whistleblowers.
---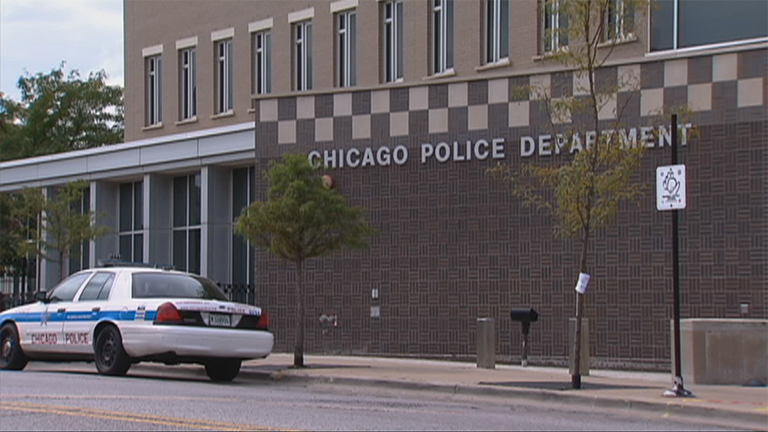 Do Chicago Police Have a Code of Silence?
May 26, 2016: : A whistleblower lawsuit filed by two police officers claim that Chicago police have a "code of silence." We discuss whether the code exists with our guests.
---