In the municipal election of 2015, 40th Ward Ald. Patrick O'Connor easily won re-election to a ninth term with 58 percent of the vote. But the second-longest-serving member of the Chicago City Council is now in one of the most contentious runoff races in the city.
In February, O'Connor received a stunning 33.3 percent of the vote in a contest with four challengers. Coming in second was first-time candidate Andre Vasquez, a democratic socialist.
Vasquez is a marketing manager for AT&T but in his late teens and early 20s, he was a budding hip-hop artist who performed under the name Prime. Just weeks ago, some of Vasquez's lyrics and message board posts from his days as a battle rapper resurfaced. In them, Vasquez used misogynistic and anti-gay language. The O'Connor campaign quickly seized on that revelation and created a website to highlight it. Vasquez, who is now married and a father of two, says he was a different person as a younger man and has apologized for the "offensive things," adding, "there's no excuse for it."
O'Connor faces challenges of his own. Having been first elected in 1983, he was almost immediately seen as a member of the Chicago machine, aligning himself with the Council Wars forces that challenged then-Mayor Harold Washington. He was an ally of Mayor Richard M. Daley and has been floor leader under Mayor Rahm Emanuel. O'Connor was recently named chair of the powerful City Council Finance Committee after Ald. Ed Burke was removed from the post following a federal charge of attempted extortion. In a year during which Chicagoans seem to be voting for big changes at City Hall, O'Connor may be facing the biggest challenge of his 36 years in office.
More about each candidate, listed in ballot order:
In his candidate statement for the WTTW's Voters' Guide, incumbent Ald. Patrick O'Connor says: "I grew up in the neighborhood and graduated from St. Hilary's Grammar School and Mather High School. I love the community that has blossomed here over the years. My wife and I raised our family here, our children and their families all live here and almost everyone I love and cherish live within blocks from each other in the 40th ward. We have all worked very hard over the years to make it a great, safe place to live.
"Over the years, I have been proud and fortunate to serve the community I was raised in. We have made some major improvements to help local families such as providing resources and funding for local hospitals so they can better care for women and children in the area. I have helped build high‐performing schools for our community and today we boast some of the best schools in the city. I have also focused for years on Public Safety and fighting crime and now we are the safest community in the city, the only neighborhood in Chicago reporting no violent crimes in the past year."
---
Andre Vasquez is the son of Guatemalan immigrants. He and his brother grew up in the Bucktown neighborhood. In his candidate statement for the WTTW's Voters' Guide, Vasquez says: "I'm running for alderman because I care deeply about Chicago and my community. I didn't grow up in a political family. My family was priced out of five neighborhoods when I was growing up. This was an incredibly difficult experience for myself and my family. I was able to succeed in spite of that, but I believe that no one in our city should experience that kind of housing instability. We all deserve to live in safe, stable, and pleasant neighborhoods, not just the wealthy. After my wife and I had our two sprouts, I couldn't help but evaluate my experiences and what type of society we are building for the future."
The runoff election takes place April 2. Early voting is underway.
---
About the 40th Ward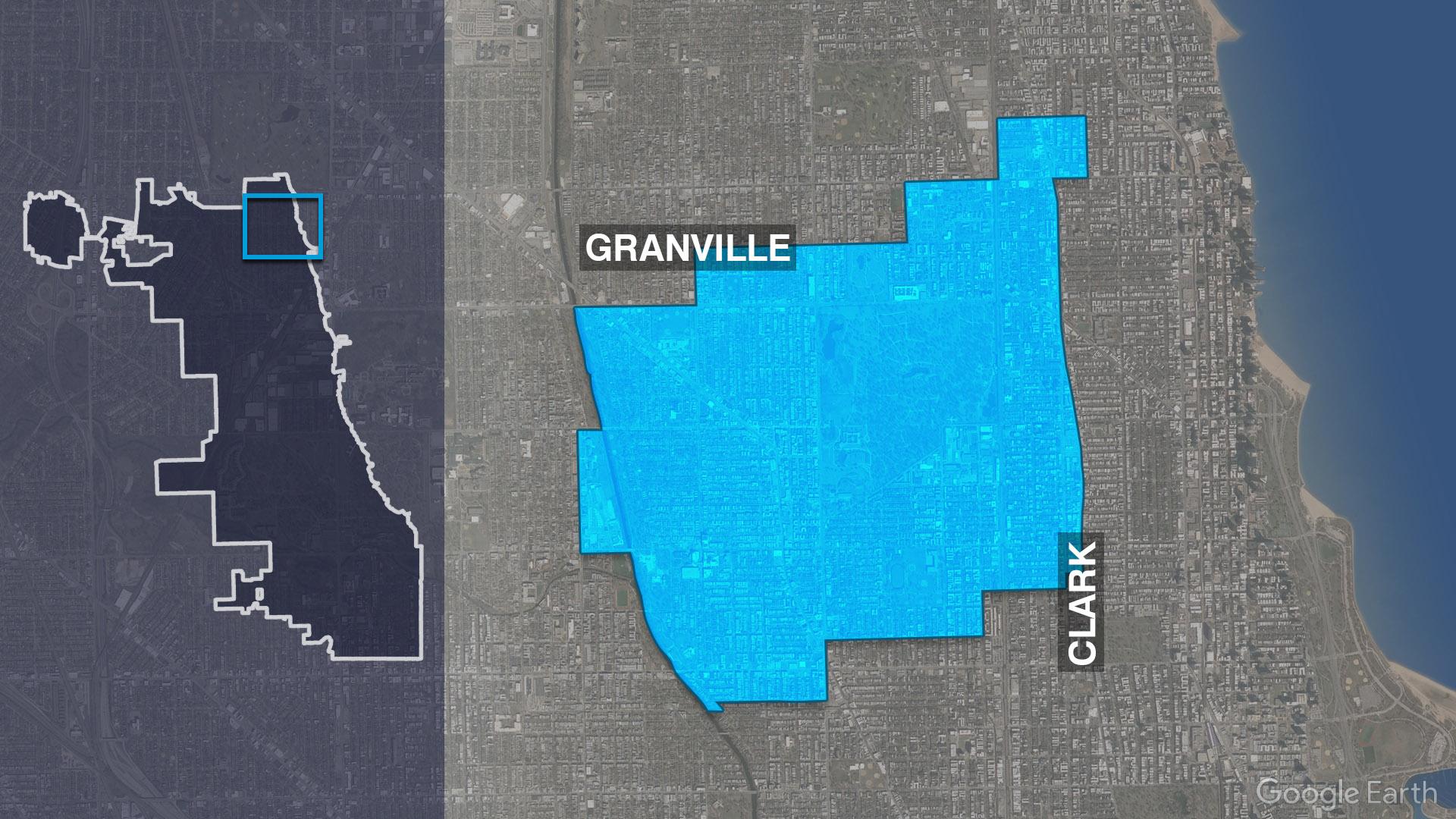 The 40th Ward is on Chicago's North Side and includes parts of the Lincoln Square, Edgewater, Andersonville and Budlong Woods neighborhoods. Its once primarily white ethnic demographics have given way to a growing minority community where Hispanic/Latinx now account for more than 22 percent of the ward's population, followed by Asians who make up 16 percent of the residents. The ward's median household income is $82,464.00, slightly below the citywide average. From 2010 to 2016 the 40th Ward experienced a slight increase in population.
---
Related stories:
Mayoral Candidate Forum: Lightfoot vs. Preckwinkle
43rd Ward Candidate Forum: Incumbent Ald. Smith vs. Lindblom
30th Ward Candidate Forum: Jessica Gutierrez
33rd Ward Candidate Forum: Rodriguez Sanchez vs. Incumbent Ald. Mell
5th Ward Candidate Forum: Incumbent Ald. Hairston vs. Calloway
16th Ward Candidate Forum: Incumbent Ald. Toni Foulkes
City Treasurer Candidate Forum: Conyears-Ervin vs. Pawar
---