The margin of votes between the 33rd Ward's top two candidates in last month's election was among the closest of the 15 Chicago wards heading into runoffs on April 2.
Community activist Rossana Rodriguez Sanchez took the lead with 42.05 percent of the vote, followed by incumbent Ald. Deb Mell, who received 41.29 percent of the vote – a difference of less than 100 votes. A third candidate, Katie Sieracki, obtained 16.66 percent of the votes.
Since no candidate won more than 50 percent of the votes, Rodriguez Sanchez and Mell will head into a runoff on April 2.
More about the candidates, listed below in ballot order:
Rodriguez Sanchez, a community activist and Columbia College Chicago advisor, worked on the campaign of teacher Tim Meegan, who nearly forced Mell into a runoff election in 2015, when Mell received 50.2 of the votes.
Born in Puerto Rico, Rodriguez Sanchez moved to Chicago 10 years ago after the Puerto Rican government laid off thousands of public employees amid a fiscal crisis.
In a predominantly Hispanic ward, Rodriguez Sanchez has focused her campaign on protections for immigrants threatened with deportation and policies aimed at gentrification, such as affordable housing and rent control to combat resident displacement. In her candidate statement for WTTW's Voters' Guide, Rodriguez Sanchez described raising her young son in an ethnically diverse Albany Park.
"I see my ward changing in ways that threaten this diversity: Rising rents and evictions spurred on by an alliance between big developers and the alderman are making families leave," Rodriguez Sanchez wrote.
Mell was appointed in 2013 to fill the City Council seat left vacant that year by her father, Ald. Richard Mell, who served as 33rd Ward alderman for nearly 40 years. Prior to following in her father's aldermanic footsteps, Mell represented Illinois' 40th District in the Illinois House of Representatives.
In her candidate statement on our website, Mell highlighted community safety as the most pressing issue facing the Northwest Side ward. Among her bullet points were plans to ensure resources for training officers, recruiting a more diverse police force and maintaining a "zero-tolerance policy" to crack down on gang violence.
Mell, a lesbian, is part of City Council's LGBT Caucus and was arrested in front of City Hall while protesting opposition to same-sex marriage in 2004.
The runoff election takes place April 2. Early voting starts March 15.
---
About the 33rd Ward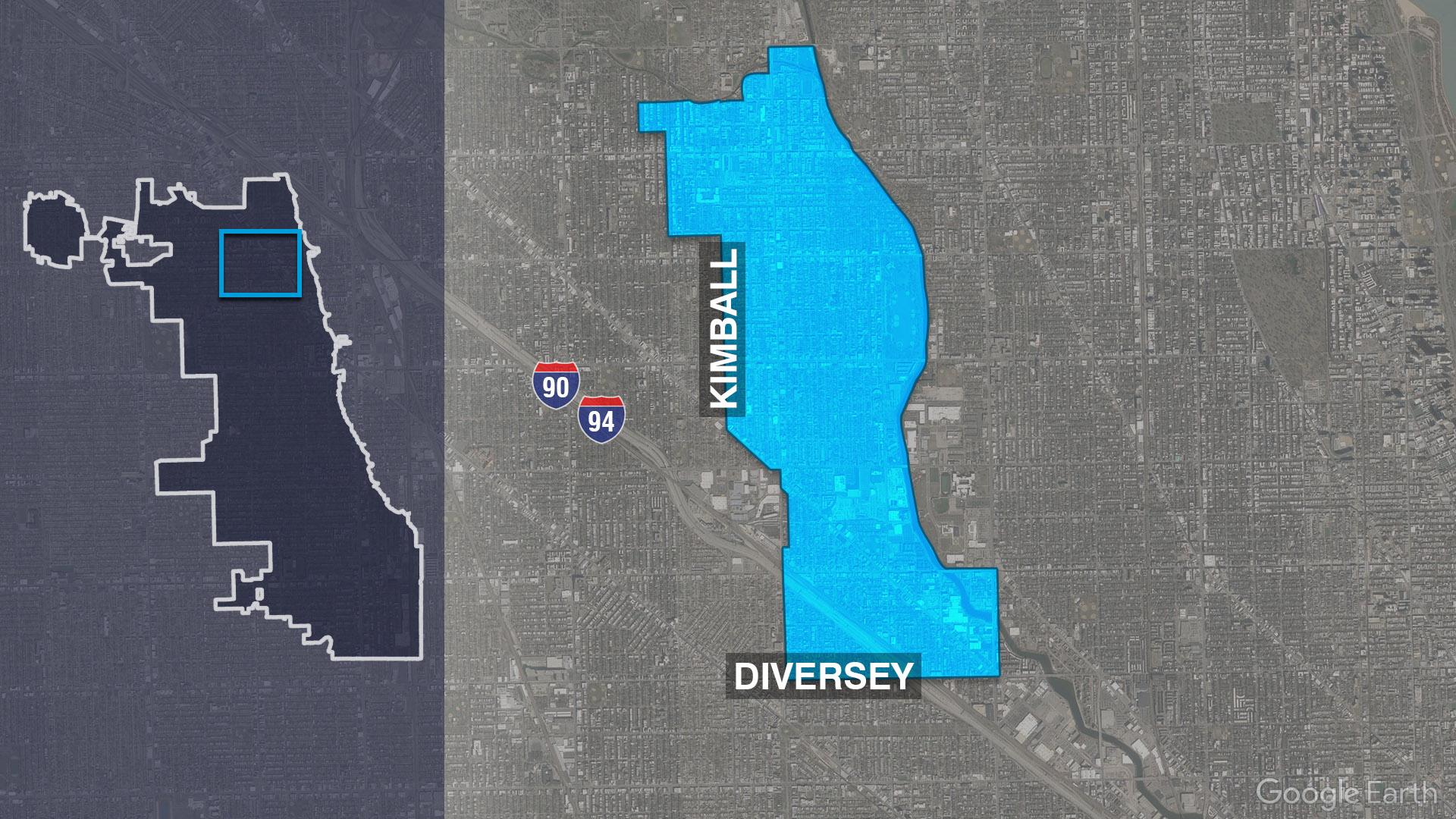 The 33rd Ward includes the Northwest Side neighborhoods of Albany Park, Irving Park, Avondale and Ravenswood Manor. The ward is predominantly Hispanic with a median household income of about $77,000. Some of the most pressing issues in this ward include tenant and immigrant rights – as some residents fear displacement either through rising rents or the threat of deportation.
---
Related stories:
5th Ward Candidate Forum: Incumbent Ald. Hairston vs. Calloway
16th Ward Candidate Forum: Incumbent Ald. Toni Foulkes
Chicago Voters' Guide: April 2 Runoff Election
Chicago's Runoff Election: Early Voting Locations, Dates
In 3 Wards, Chicago Voters Oust Incumbents, Opt for Newcomers