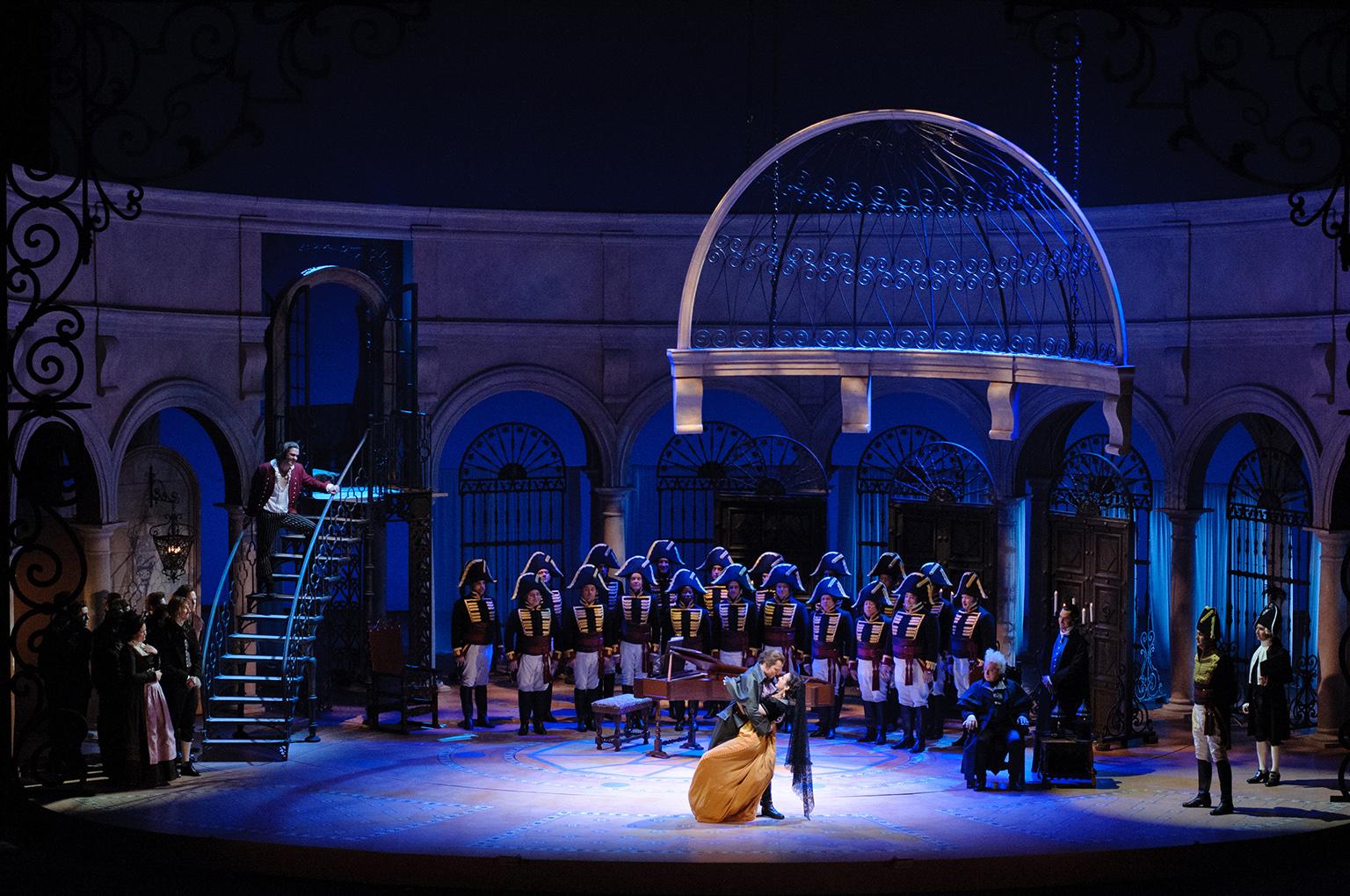 "The Barber of Seville" (Robert Kusel)
While reports of declining audiences, financial worries and a musicians' strike may have struck a worrying note during Lyric Opera's 2018-2019 season, the company's announcement Thursday of its lineup for its 2019-2020 season could not have sounded a more upbeat and ambitious note. In fact, it appears that Lyric has every intention of moving onward and upward on the High Cs.
To be sure, there will be several familiar, seat-filling classics on the schedule, including Rossini's "The Barber of Seville," Mozart's "Don Giovanni" and Puccini's "Madama Butterfly." In addition, the Lyric's multi-season project featuring new productions of Wagner's "Ring Cycle" will culminate with the debut of "Gotterdammerung (Twilight of the Gods)," the final installment in the four-part epic, followed by several weeks of performances of the complete cycle that also includes "Das Rheingold," "Die Walkure" and "Siegfried."
Among the more adventurous "rarities" of the season will be a new-to-Chicago production of Tchaikovsky's "The Queen of Spades" (The first work Sir Andrew Davis conducted as Lyric's Music Director almost two decades ago.), and the Chicago debut of "Dead Man Walking," the acclaimed 2000 opera by composer Jake Heggie and librettist Terrence McNally that is based on the book by Helen Prejean, the Roman Catholic sister renowned as a leading advocate against the death penalty.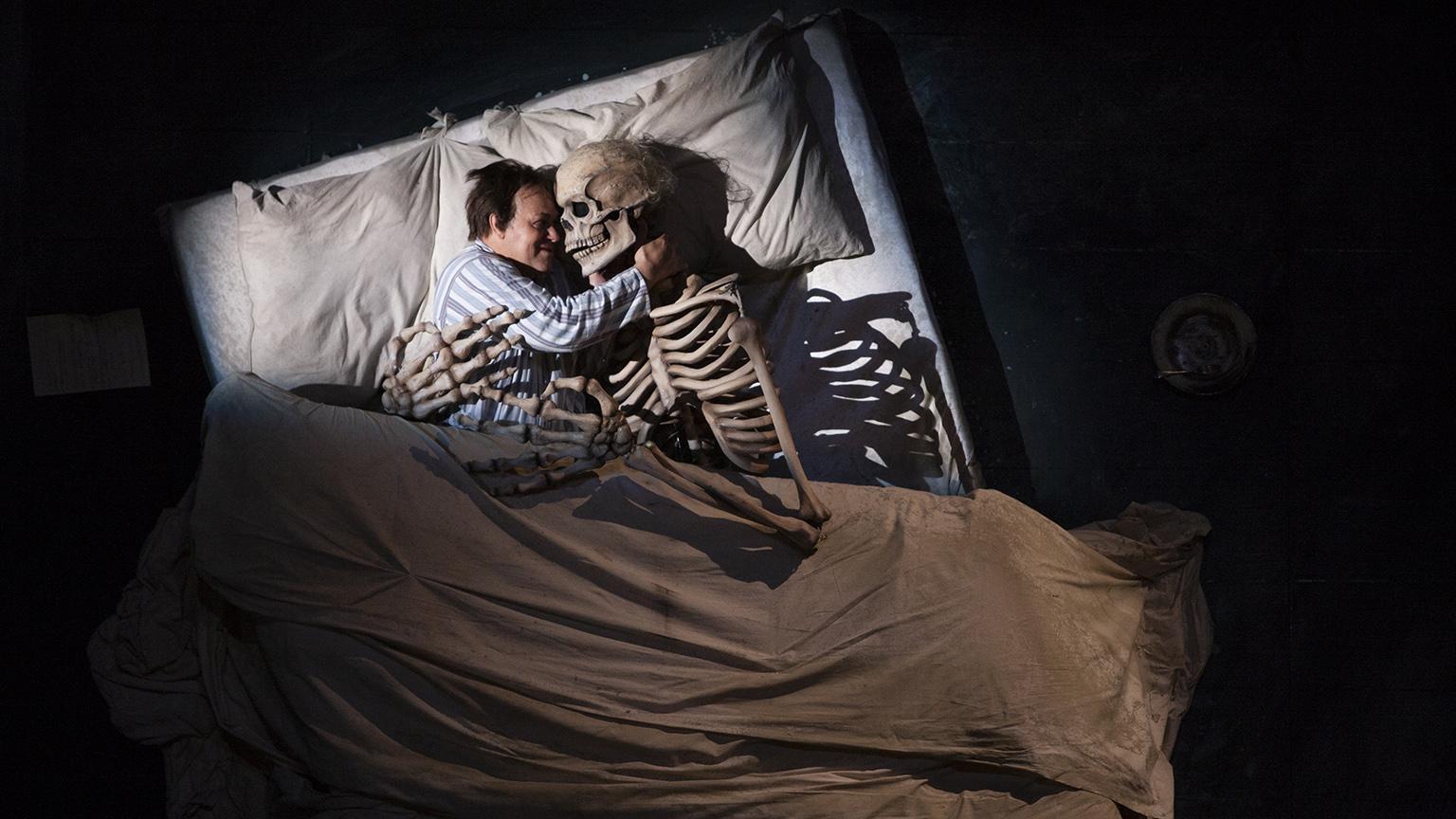 "The Queen of Spades" (Felix Sanchez / Houston Grand Opera)
And that is by no means all. A production of "Luisa Miller," will serve as the initial entry in a multiyear exploration of Verdi's early operas. And as part of Lyric Unlimited, the company will engage in its first collaboration with the Chicago Shakespeare Theater to present the Midwest premiere of "Blue," a new opera by Broadway composer Jeanine Tesori ("Fun Home," "Caroline, or Change") and librettist Tazewell Thompson. The work spins the story of an African-American family in which the father is a police officer and his teenage son is a political activist. Set to debut at Glimmerglass Opera later this year, it will be performed at Chicago Shakespeare Theater in June 2020.
"We are committed to producing a new or contemporary opera on our stage (or on one of our 'out-of-house' stages) every season," said Anthony Freud, Lyric's general director. "It is invariably a high-risk thing to do, but it also is a responsibility. Happily, we have noticed that our production sponsors have grown more interested in supporting new work than ever before. And that represents a real sea change."
And yes, there is more. In December of this year coloratura soprano Sondra Radvanovsky will give three special semi-staged performances of "The Three Queens," comprised of tour de force finales from Donizetti's bel canto masterpieces, "Anna Bolena," "Maria Stuarda" and "Roberto Devereux." She will be joined by the Lyric Opera Orchestra and Chorus and artists of the Ryan Opera Center.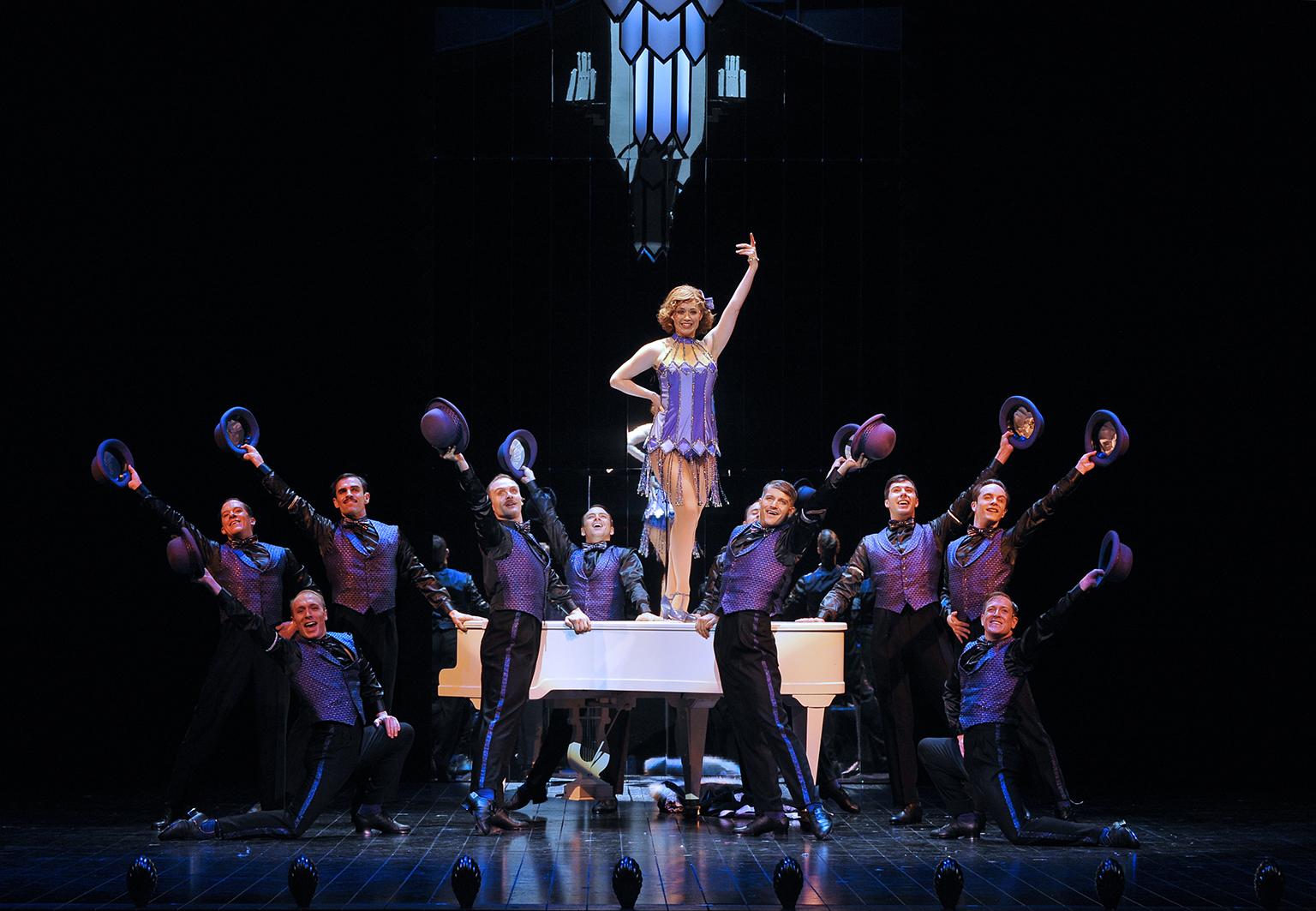 "42nd Street" (Marie-Noëlle Robert / Théâtre du Châtelet)
And to top it all off, in February 2020 Sir Bryn Terfel, the legendary Welsh bass-baritone, will return to the Lyric for the first time in 15 years for a recital.
Last but not least, arriving just in time for what many financial prognosticators suggest might be a global economic downturn, will be the latest of Lyric's annual Broadway musical productions, "42nd Street," the glorious Depression era homage to overnight stardom and spectacular tap dance. It's worth noting that its Harry Warren and Al Dubin score comes with that rousing, optimistic anthem, "We're in the Money."
"Lyric's productions of musicals over the past six years has yielded exceptional results," said Freud. "Not only have they helped our bottom line, filling about 70,000 seats per run. But we have determined that about 50 to 60 percent of our audiences for these productions are entering our building for the first time, and that has led to about 20 percent of those people coming back to give opera a try for the first time. It has opened up a whole new pipeline."
Subscriptions for the 2019-2020 season go on sale on Jan. 25 at 10 a.m. For a complete schedule and tickets visit www.lyricopera.org or call (312) 827-5600. 
Follow Hedy Weiss on Twitter: @HedyWeissCritic
---
Related stories:
'La Boheme' Sings of Love, Lust and Starving Artists
Lyric Opera Orchestra Ratifies New Contract
Lyric Opera Chicago Orchestra Goes on Strike
---