On Jan. 1, 2019, more than 250 new laws take effect in Illinois, changing rules related to gun control and public safety to animal welfare, health care, education – and possibly your cellphone.
Last week, state Senate Democrats and Republicans released their list of top new laws for 2019. (See Democrats' top 10 here; Illinois GOP members highlighted "notable legislation" in a document detailing all of the new laws.)
Below, a selection of 19 new laws that take effect on New Year's Day.
---
Waiting Period for Gun Purchases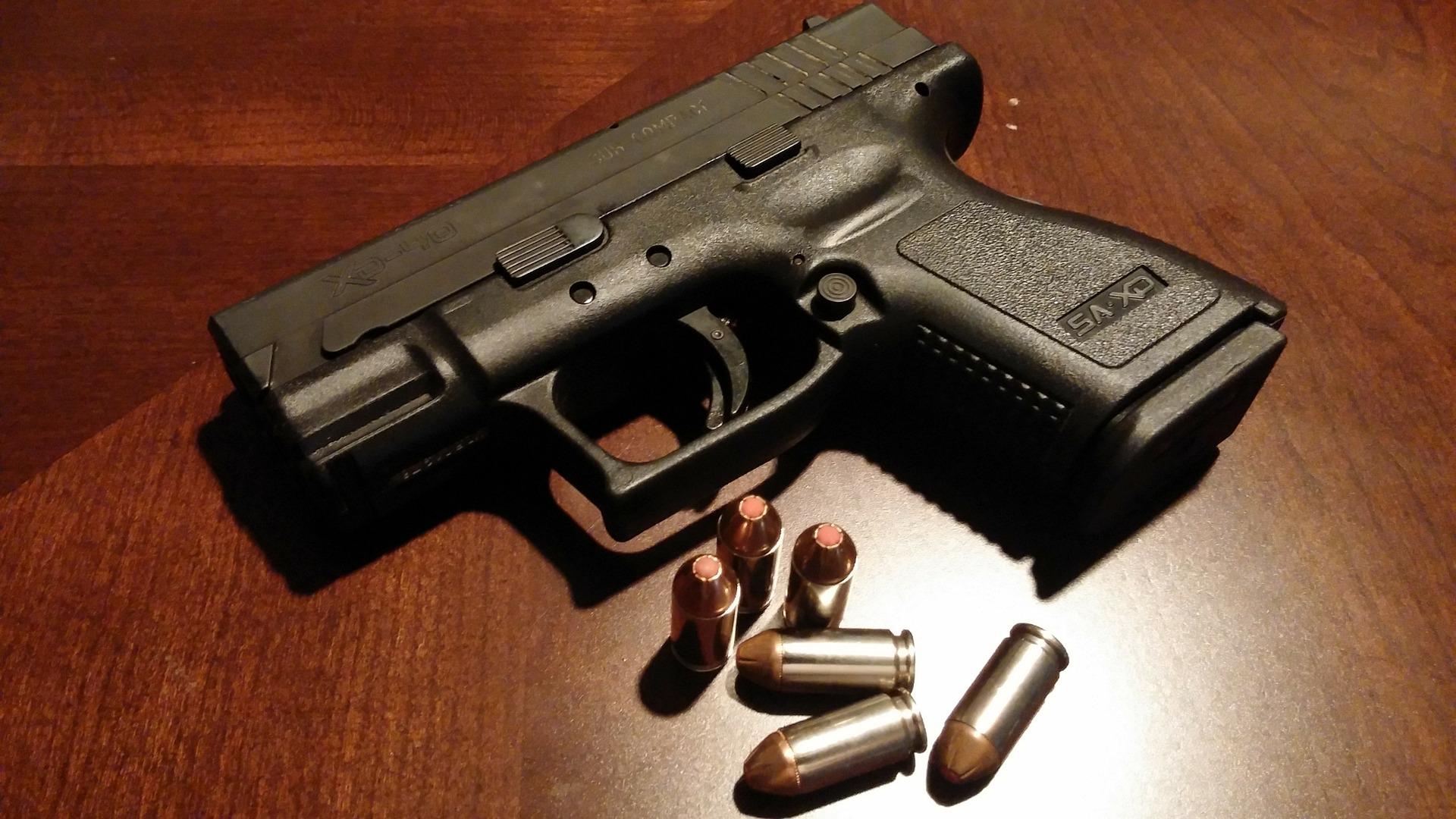 (Brett_Hondow / Pixabay)
SB 3256 requires a 72-hour waiting period for all gun purchases made in the state, including those made by nonresidents at Illinois State Police-recognized gun shows. Previously, Illinois mandated a 72-hour waiting period for handgun purchases only; assault weapons, including the AR-15, could be obtained following a 24-hour waiting period. Under the new law, the purchase of stun guns and Tasers will still include a 24-hour waiting period. A violation of the law would be a Class 4 felony.
---
Flagging Dangerous Gun Owners
The so-called red flag law (HB 2354) allows relatives of a gun owner to petition a court to grant a form of restraining order should evidence prove that gun owner is a danger to themself or others. Police can also petition a judge to grant a lethal order of protection. If granted, the gun owner's FOID – a firearm owner's identification card – would be suspended and their firearms removed for between 14 days and a maximum of six months. (Read more: New Law Keeps Guns Away from Those Deemed 'Dangerous') 
---
Active Shooter Safety Drills
All Illinois schools must conduct at least one law enforcement-led active shooter safety drill each year. The drill must be conducted within 90 days of the first day of school and include participation from all school personnel and students present at the time of the drill.
---
Hunters Can Wear Pink
Illinois hunters have a new wardrobe option: blaze pink. HB 4231 states hunters may wear blaze pink or blaze orange during the firearm deer season and upland game season.
---
Help for Pets in Danger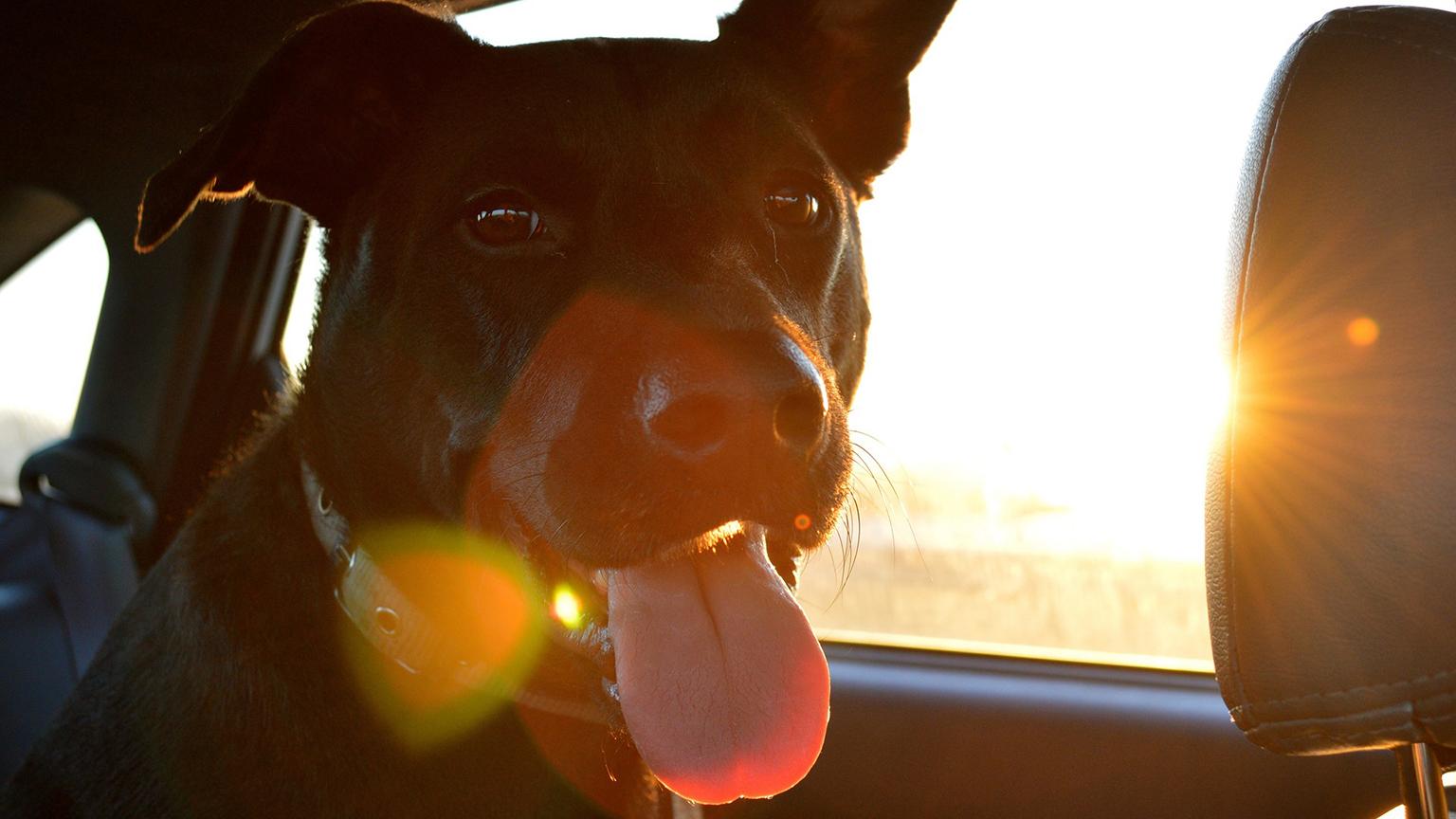 (Free-Photos / Pixabay)
Law enforcement officers may take temporary custody of pets that are suffering from extreme heat, cold or other life-threatening conditions, thanks to a new law. An officer can seek veterinary care for the rescued animal and must attempt to contact the pet's owner, who will be responsible for any associated veterinary costs.
"These are common sense laws that people want covered," said state Rep. Sara Feigenholtz, who co-sponsored the legislation. (Read more: Revised Law Frees Police in Illinois to Rescue Suffering Cats and Dogs)
---
Officer-Involved Shootings
All law enforcement agencies must adopt a written policy for the internal review of officer-involved shootings. Under SB 2378, those written policies must be available for copying and inspection under the Freedom of Information Act.
---
Ending 'Golden Parachutes'
Spearheaded by state Sen. Thomas Cullerton, SB 3604 eliminates severance packages for employees who have been fired for misconduct. It also limits government-paid severance packages to an amount no greater than 20 weeks of compensation. "Handing out golden parachutes to discredited public officials is theft and this law will put a stop to it," Cullerton said when the bill was signed in August.
---
Expanding Protections
Companies doing business with the state of Illinois will be required to have a sexual harassment policy protecting workers. SB 405 also requires companies that claim EDGE tax credits to include sexual harassment policies in their annual reports to the state.
---
No Jury Duty for New Moms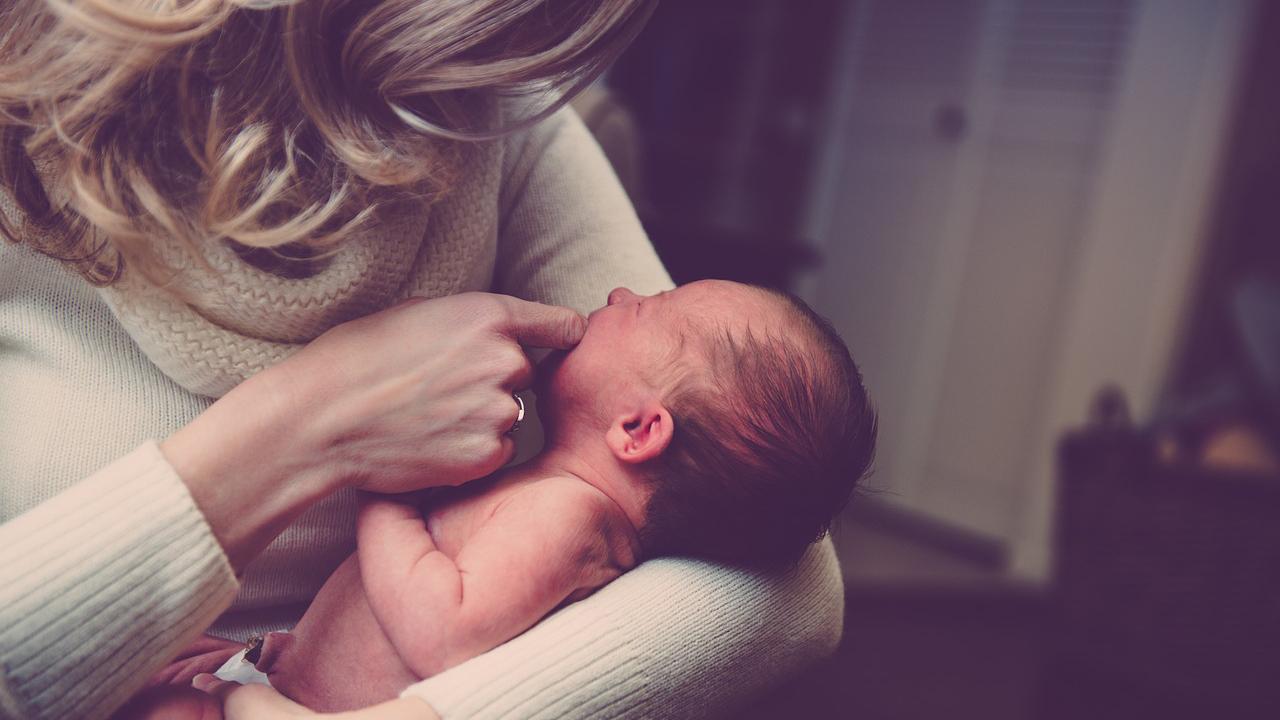 (fancycrave1 / Pixabay)
HB 5745 excuses nursing mothers from jury duty at their request. Previously, exemptions were only available to women living in counties with populations between 75,000 and 3 million. The new law excuses all nursing mothers statewide, regardless of county population size.
---
Rear-Facing Car Seats
This new law seeks to ensure children are properly restrained and safe while traveling in cars. Spearheaded by state Rep. Emanuel "Chris" Welch, HB 4377 updates a state law that only required motorists to provide an approved safety seat for children under 8 years old. The new law requires that all children under the age of 2 must be secured in a rear-facing child-restraint system. Children who weigh more than 40 pounds or are more than 40 inches tall are exempted.
---
Ban on Synthetic Marijuana
All synthetic cannabinoids will be illegal in Illinois if they are not approved by the U.S. Food and Drug Administration – or if they're misused. SB 2341 also closes a loophole in which manufacturers could evade the law with slight alterations to their formulas.
"The bill attempted to create a catchall," said Sen. Jacqueline Collins, who sponsored the bill. "Many synthetic cannabinoids are already illegal, but by broadening the criteria, we ensure that they can't be made legal by small and potentially deadly changes to their chemical formulas." (Read more: New Illinois Law Broadens Synthetic Marijuana Ban, Closes Loophole)    
---
Increasing Access to Treatments
Under the Emergency Opioid and Addiction Treatment Act, people with substance use disorders can get immediate access to outpatient treatment. SB 682 removes an administrative barrier by allowing an individual to begin treatment prior to receiving authorization from an insurance company. If an insurance company denies treatment, SB 682 requires the plan to cover outpatient treatment for 72 hours while the patient challenges the denial.
"When a provider determines that an individual with a substance abuse addiction needs immediate treatment that is medically critical, prior authorization from an insurance company can cause delay in care," said state Sen. John Mulroe, chief sponsor of the bill. "That delay in care has resulted in death." (Read more: New Laws Boost Treatment of Opioid Abuse, Mental Health Access)
---
No Limits to Dual Credit Courses
High school students can take as many dual credit courses as they'd like starting in 2019. SB 2527 removes limits on the number of dual credit courses a student may take and prohibits limits on how many dual credits a student may earn.
---
Get Paid for Using Personal Devices for Work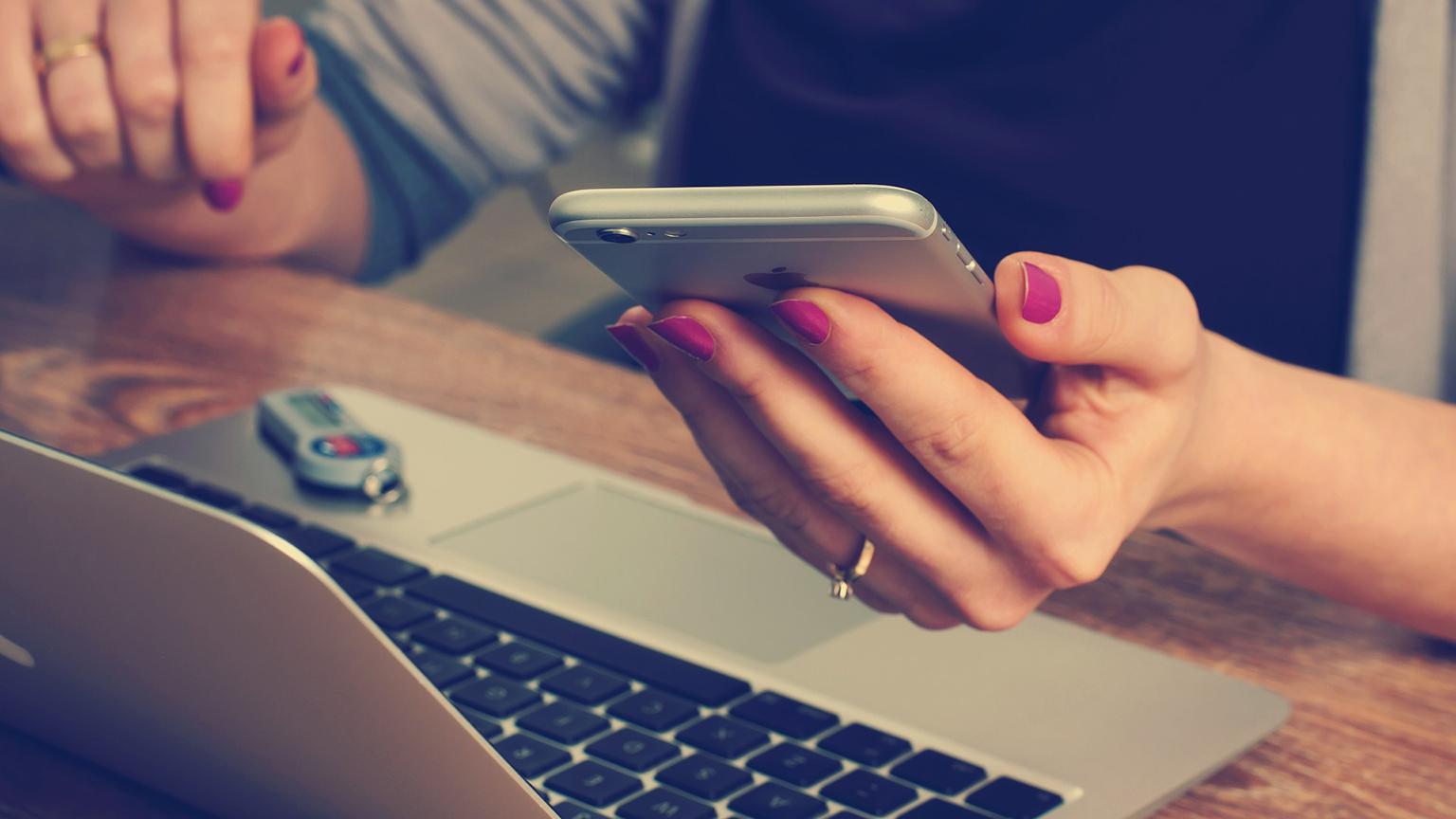 (FirmBee / Pixabay)
If you're required to use your personal phone or computer for work, your boss will be required to have a reimbursement policy starting next year. SB 2999 states employers shall reimburse employees for expenses the employer authorized or required the employee to incur. Employers are not responsible for losses due to an employee's own negligence, normal wear and tear, or theft unless the theft was a result of the employer's negligence.  
---
Safeguarding Against Stalking
Starting in 2019, stalking laws will be expanded to include social media. SB 3411 states that stalking behavior includes unwanted messages sent and received via social media apps. The law also will also allow businesses, places of worship and schools to seek restraining orders against stalkers.
---
Protecting Trafficking Victims
SB 3108 expands the protections available to sex trafficking victims and victims of involuntary servitude and labor trafficking. Under the law, survivors can bring a civil cause of action against traffickers. Family members, victim advocates, a court appointee or government entity responsible for enforcing Illinois laws may also bring an action on behalf of a victim.
---
Teaching Black History
Starting next year, all public universities and community colleges must offer a course that focuses on black history. HB 4346 outlines topics the course should cover, such as history of the African slave trade, slavery in America and the vestiges of slavery in the country.
---
Celebrating US Route 66
The famed highway dates back to 1926 and is one of the original highways within the U.S. National Highway System. To prepare for its 100th anniversary, HB 66 creates a 20-member Route 66 Centennial Commission to plan and coordinate events throughout the state.
---
Urban Agriculture Zones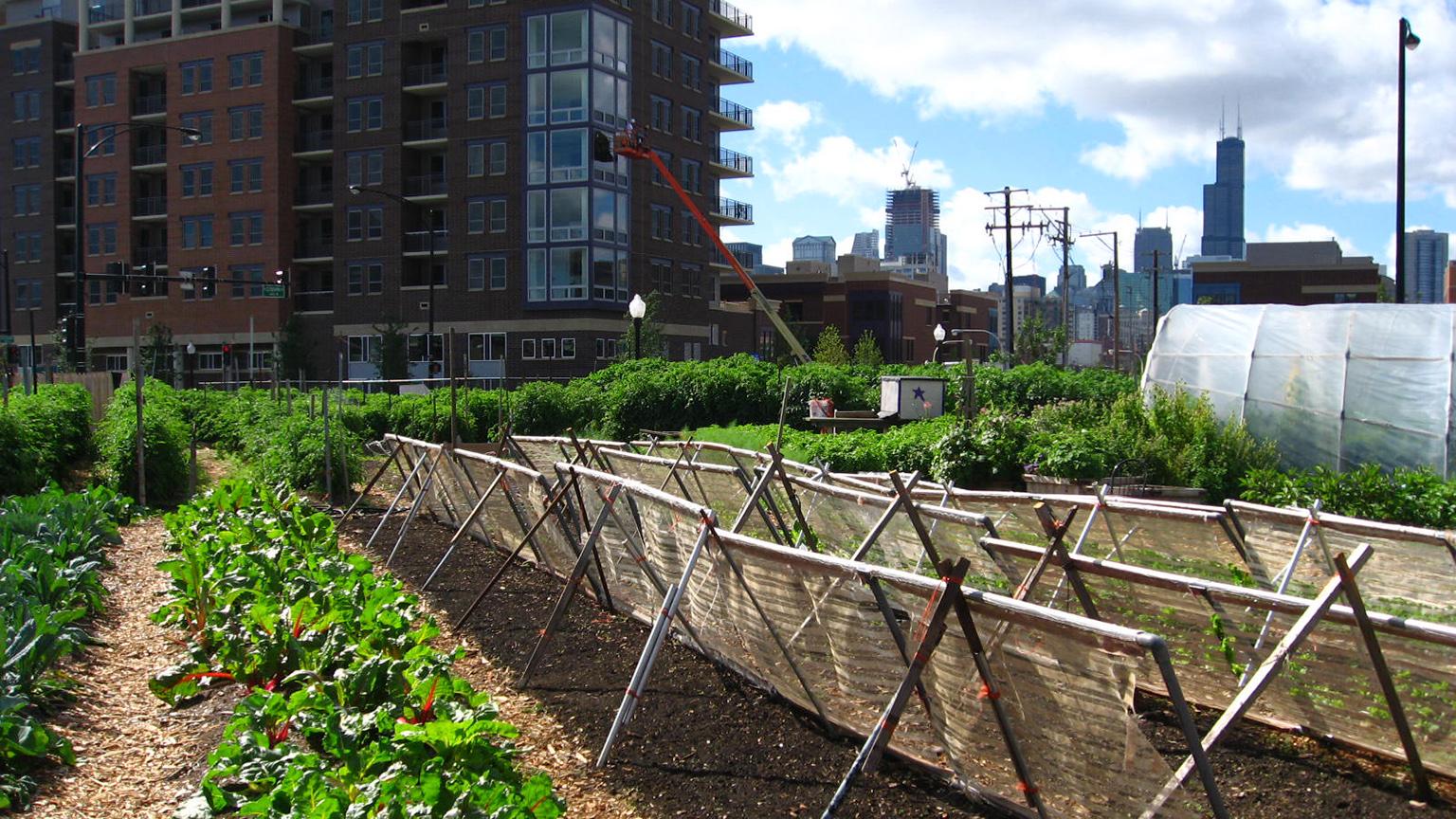 (Linda N. / Flickr)
Illinois lawmakers overrode Gov. Rauner's veto of a bill to establish urban agriculture zones that advocates say could help break up food deserts in Chicago and across the state. HB 3418 allows local governments to provide incentives such as reduced water rates and utility fees and property tax abatements for farmers in urban agriculture zones, which can be established at the municipal or county level. (Read more: Illinois Lawmakers Override Rauner to Enact Urban Agriculture Law)
---
Amanda Vinicky and Alex Ruppenthal­ contributed to this report. It was originally published Dec. 18, 2018.
Contact Kristen Thometz: @kristenthometz | [email protected] | (773) 509-5452
---
Related stories: 
18 New Illinois Laws to Know in 2018
17 New Illinois Laws to Know in 2017
---