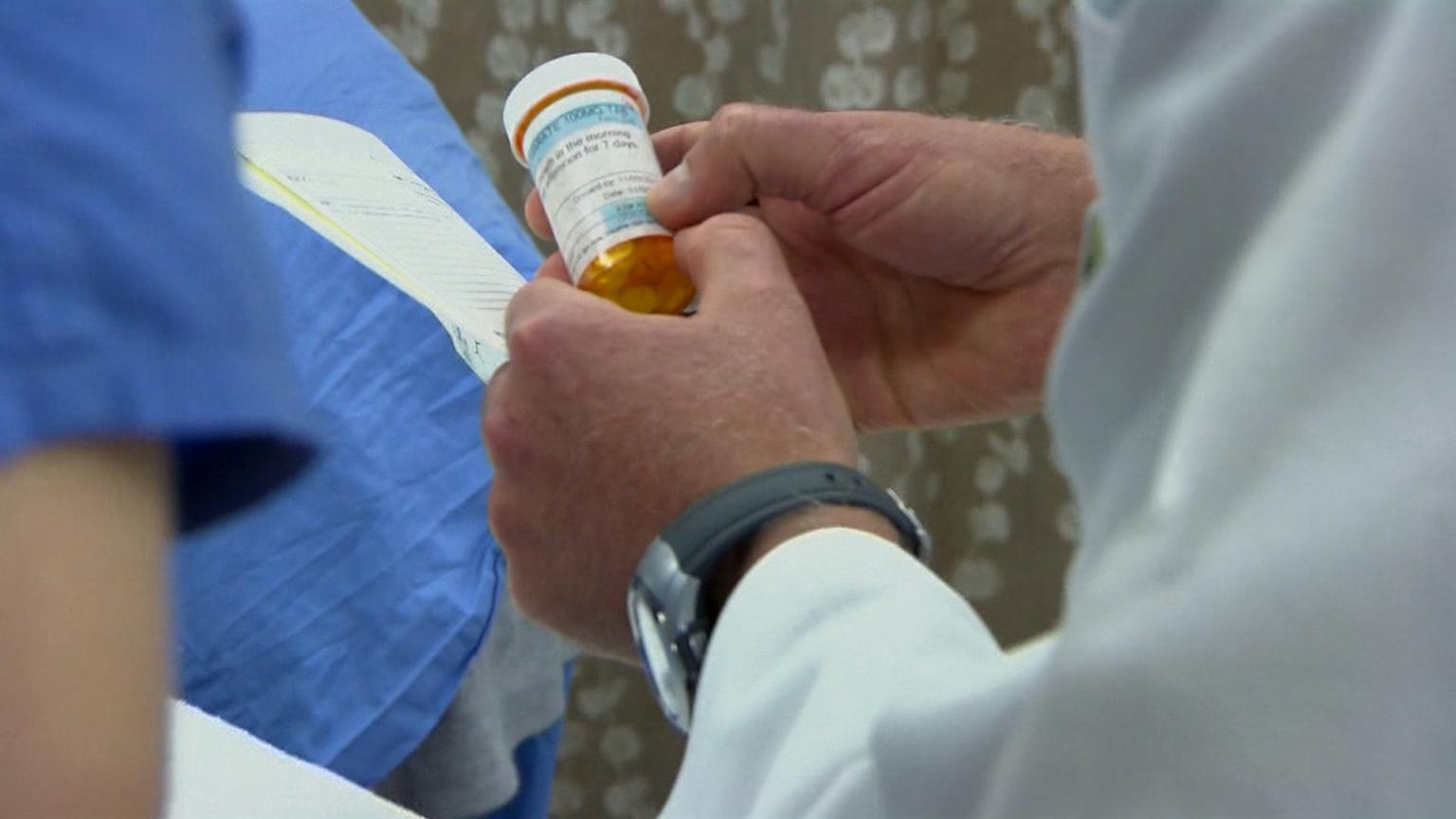 Gov. Bruce Rauner says a suite of new laws will "dramatically improve" mental health and addiction treatment in Illinois as part of a larger effort to address the state's opioid crisis.
Last year, there were 2,110 opioid overdose deaths in Illinois, according to public health officials. A 24/7 hotline that launched late last year to help those impacted by addiction to opioids and other substances has received more than 5,000 calls in its first eight months, according to the Illinois Department of Public Health.
"This is no time for moral platitudes, judgment or shame," Rauner said Wednesday. "We need comprehensive, evidence-based solutions."
RELATED: Is the Opioid Epidemic Leaving Chronic Pain Patients Out in the Cold?
Among the bills signed by Rauner this week: Senate Bill 682, which provides some addicts with immediate access to outpatient treatment by removing "an administrative barrier," said state Sen. John Mulroe, chief sponsor of the bill.
"When a provider determines that an individual with a substance abuse addiction needs immediate treatment that is medically critical, prior authorization from an insurance company can cause delay in care," Mulroe explained. "That delay in care has resulted in death."
If an insurance company denies treatment, SB 682 requires the plan to cover outpatient treatment for 72 hours while the patient challenges the denial.
"It gives those in need the option for immediate coverage while they determine future coverage," said Illinois Department of Insurance Director Jennifer Hammer. "It provides the support these people need at the right place at the right time. We hope it will encourage treatment and save and improve countless lives."
Also signed by Rauner this week:
Senate Bill 3023 allows law enforcement agencies to establish programs that deflect addicts away from jail and into treatment programs.
"Our police officers want to help us solve the problem, not just punish people," Rauner said. "This effort builds community and allows our law enforcement and peace officers a way to give people help instead of a criminal record."
The legislation is modeled off of the Safe-Passage program in Dixon, which has diverted 215 people into treatment, according to state Rep. Tom Demmer, who co-sponsored the legislation.
"This has resulted in a 39-percent reduction in arrests for drug crimes, as well as properly deflecting people to get the medically driven substance abuse help they need instead of making it difficult for them to get help because of a criminal record," Demmer said.
Senate Bill 1707 improves insurance companies' coverage of mental health and substance use disorder treatments, and strengthens the ability of the Illinois Department of Insurance to protect consumers.
"This law is putting the ability to treat people and get them well back in the hands of providers," Rauner said. "It lets providers do their jobs saving lives."
Among other things, the bill ensures that insurance companies do not exclude prescription coverage and related support services to those with court-ordered addiction treatments programs. "These medications are a critical component in the state's efforts to combat the opioid crisis and get people, including those who are ordered by the court to seek treatment, the help they need," Hammer said. "This isn't just about rules and regulations, it's about not giving up on people."
Senate Bill 2951 allows the Illinois Department of Healthcare and Family Services to apply for a waiver that would allow for the treatment of serious mental illness on the first episode of psychosis.
And Senate Bill 3049 expands access to behavioral and mental health experts for Medicaid patients by allowing them to use telehealth technology.
All measures signed by Rauner are effective Jan. 1, 2019, with the exception of SB 2951, which is effective immediately.
Contact Kristen Thometz: @kristenthometz | [email protected] | (773) 509-5452
---
Related stories
New Illinois Law Broadens Synthetic Marijuana Ban, Closes Loophole
How Chicago Hospitals are Addressing the Opioid Epidemic
How to Address Rising Suicide Rates in the US
---