An overhead view of Watco's storage terminal at 2926 E. 126th St. in Chicago. (Google)
A Southeast Side company faces up to $20,000 in city fines for failing to control emissions of brain-damaging manganese from its storage facility along the Calumet River.
Chicago's Department of Public Health has cited Watco Transloading, 2926 E. 126th Place, with four violations of the city's environmental code. Specifically, the section pertaining to the "handling and storage of material susceptible to become windborne."
The violations, each of which could incur a fine ranging from $1,000 to $5,000, come days after the U.S. Environmental Protection Agency published data from recently installed air monitors that measured high concentrations of manganese near Watco's facility over a six-week period in September and October.
Manganese is a heavy metal used in steelmaking that can cause neurological damage, including Parkinson's-like symptoms, after prolonged exposure. A recently published study of children in Ohio found a significant link between higher concentrations of manganese in hair samples and declines in IQ, mental processing speed and working memory.
According to the EPA, 3,780 people live within a mile of Watco's facility, including nearly 1,000 residents under the age of 18, and 234 children ages 5 and younger.
---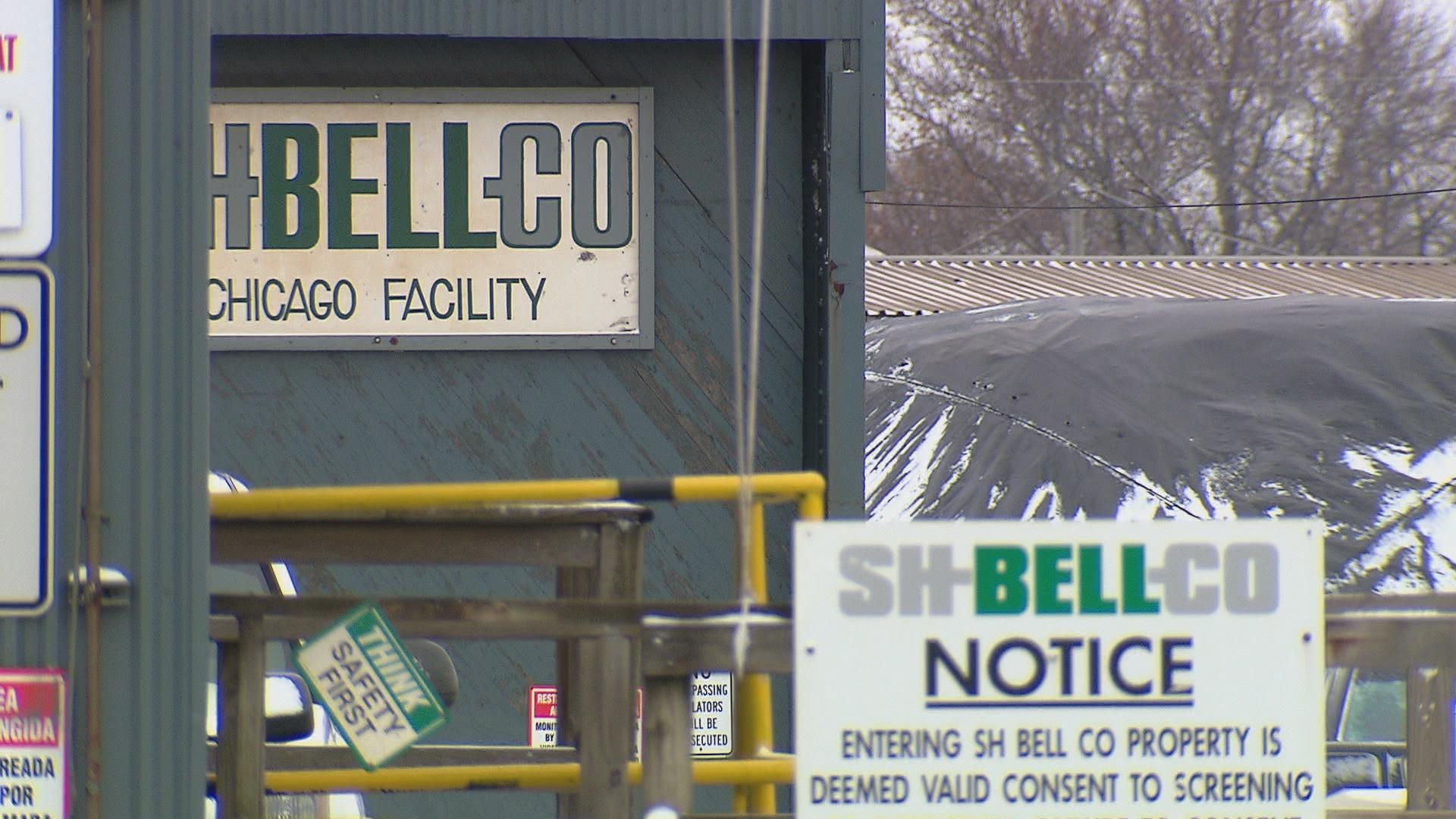 More: Read our full series on manganese on Chicago's Southeast Side
---
The EPA has not cited Watco for violating the Clean Air Act based on the new data, even though it shows average manganese concentrations near the company's facility measuring 0.416 micrograms per cubic meter, which exceed the federal health safety limit for manganese of 0.3 micrograms per cubic meter.
"While we have called on the EPA to take action, Chicago will not wait for the federal government to act to protect our residents," Mayor Rahm Emanuel said in a statement upon announcing the city's violations against Watco. "We will continue to hold polluters accountable, and I will continue to work with [10th Ward] Alderman [Susan Sadlowski] Garza and community advocates to ensure all those who do business in Chicago respect our environment and the health of every Chicagoan."
Watco handles 650,000 tons of steel, alloy and related materials at the facility, about 27 percent of which – some 175,000 tons – include manganese-bearing alloys, according to EPA and city records.
Last year, inspectors with the Chicago Department of Public Health found that Watco had failed to control dust emissions of manganese and other metals, resulting in a violation from the city. EPA inspectors also documented uncontrolled dust at several areas of Watco's facility, noting that "dust was escaping into the environment through the exit doors."
Watco issued the following statement in response to questions about the latest city-issued violations: 
"Watco's number one priority is safety and the wellbeing of the people in the communities we operate in. Since taking over operations of the Chicago Ferro facility, we have invested substantial resources to upgrade dust collection systems, instilled practices such as daily sweeping, spraying down roadways and docks and utilizing misters when unloading barges. Watco has also rebuilt the dock, installed a weather station and air monitors. As such, we are committed to work with the city and the EPA on assuring all measures are taken to keep our team members and community safe."
A city hearing on the violations against Watco is scheduled for Feb. 7, 2019.
Contact Alex Ruppenthal: @arupp | [email protected] | (773) 509-5623
---
Related stories:
EPA Finds High Levels of Manganese at Another Southeast Side Facility
EPA Finds Lead Contamination in Southeast Side Soil – In Addition to Manganese
'You Have to Protect Us': Residents Speak Out About Manganese Pollution
City Council Approves Ordinance Banning Future Manganese Operations
Chicago Will Require Storage Company to Install Air Monitors
Second Site Linked to Manganese Dust on Chicago's Southeast Side