Illinois Attorney General Lisa Madigan dropped a political bombshell last fall, announcing she would not seek re-election for a fifth term. The floodgates swiftly opened, and now there are eight candidates running on the Democratic side to replace her.
Related: Democratic AG Candidates Say Madigan Should Step Down as Head of Party
On Monday, meet those candidates during a special hourlong forum on "Chicago Tonight." Joining us (in order of ballot appearance):
Pat Quinn, former Illinois governor and state treasurer. As a consumer advocate, he founded the Citizens Utility Board. He has practiced public interest law since 1980.
Renato Mariotti, who spent 10 years as an assistant U.S. attorney. He is now an attorney in private practice and a political commentator on a number of news outlets.
Scott Drury, a former federal prosecutor and currently a state lawmaker representing the areas of Highwood, Deerfield, Northbrook and Lake Forest. He is an attorney in private practice and an adjunct professor at Northwestern University's school of law.
Nancy Rotering, the mayor of Highland Park. She founded the Highland Park-Highwood Legal Aid Clinic and was a lawyer in private practice before becoming Highland Park's mayor in 2011.
Kwame Raoul, a former prosecutor in the Cook County State's Attorney's Office. He was appointed to fill Barack Obama's state Senate seat in 2004 where he continues to serve. He is also a private practice attorney.
Jesse Ruiz, a former Illinois State Board of Education chairman, a former vice president of the Chicago Board of Education and the former interim CEO of Chicago Public Schools. He is now the president of the Chicago Park District Board and a lawyer in private practice.
Sharon Fairley, a former federal prosecutor and former assistant Illinois attorney general. She recently stepped down as chief administrator of the Civilian Office of Police Accountability, or COPA, to run for attorney general.
Aaron Goldstein, a former Cook County public defender. In his private practice, he served as one of former Gov. Rod Blagojevich's attorneys. He is the 33rd Ward Democratic Committeeman and teaches criminal law and procedure at North Park University.
Last week, we spoke with Republican candidate Gary Grasso, who is also running for attorney general. You can watch that discussion here.

We'd also like your participation in this forum. Do you have questions for any of the Democratic candidates for attorney general? Add them to the comments section below – you may see yours on air. You can also tweet your questions using the hashtag #ChicagoTonight or comment on Facebook.
---
Related stories: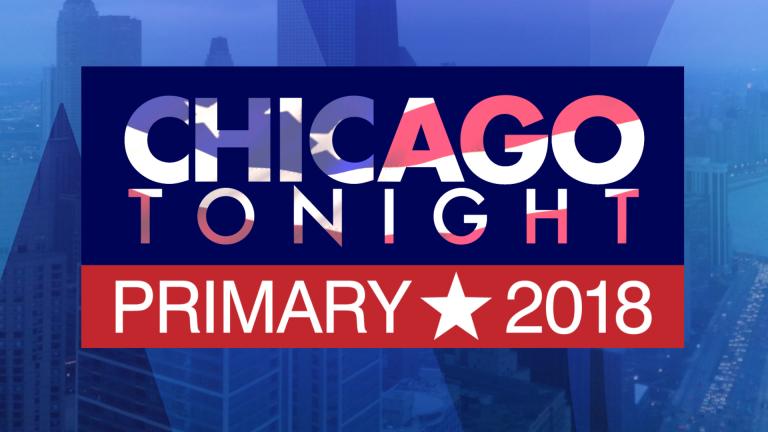 2018 Primary Election: Candidate Forums on 'Chicago Tonight'
Ahead of the March 20 primary election, Chicago Tonight is hosting a series of candidate forums. Here's what you need to know.
---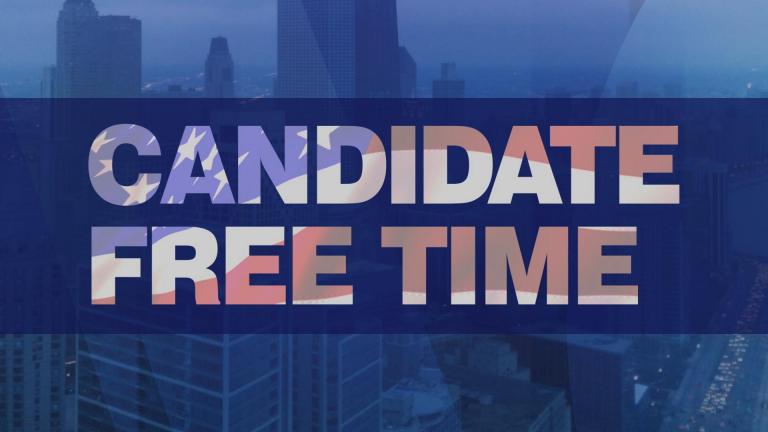 2018 Voters' Guide to the Cook County Primary
WTTW's 2018 Voters' Guide to the Cook County Primary is an online resource designed to inform voters about the candidates running for office in the March 20 election. Learn more.
---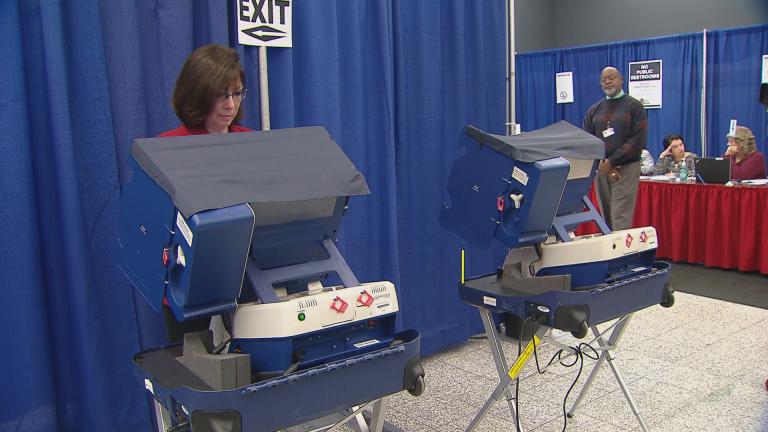 Early Voting for March Primary Gets Underway, Though Ballot Issues Persist
March 5: Illinois voters can begin casting their votes in a series of heavily contested primary races, as early voting began in earnest Monday.
---